Hey there! As you know, being from Arizona and living there for 30 years, I have a true love for cactus. I have been loving the cactus trend lately because everywhere I go I am reminded of home! I will put a link down below to the other cactus crafts that I have been doing because they are so fun! This barrel cactus is really easy to make and super cute. Let's get to it.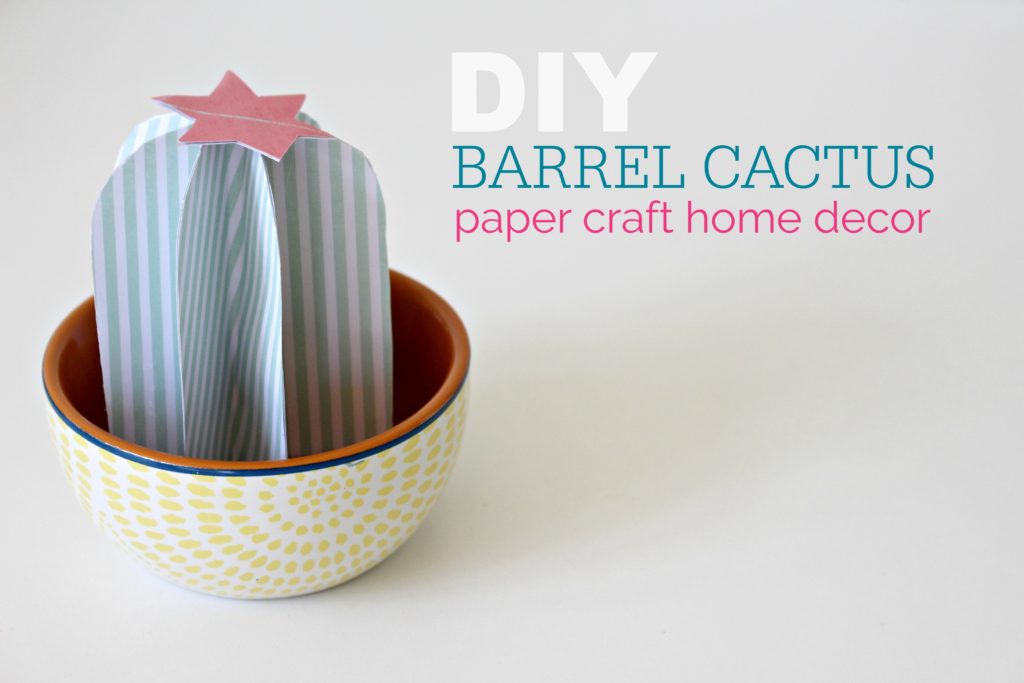 Supplies:
Piece of heavyweight paper or cardboard.
Ruler
Pencil
Scissors
Scrapbook paper (one for the cactus and one for the blossom)
Small, shallow pot or bowl
Glue gun
Instructions:
Step 1.  Use the pencil and ruler to draw a stencil on the cardboard. Look at the pic below to see how to make the shape.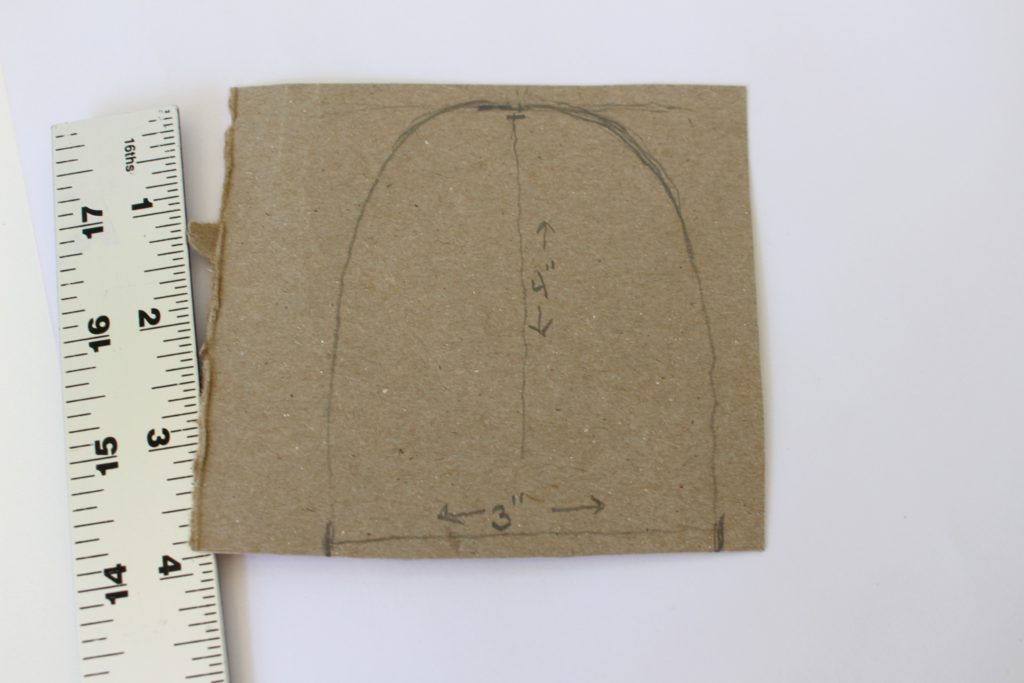 Step 2. Cut out the stencil and trace seven of them on the back of your scrapbook paper.
TIP: If you are using a scrapbook paper with a pattern (like my stripes) make sure you keep them going in the same direction.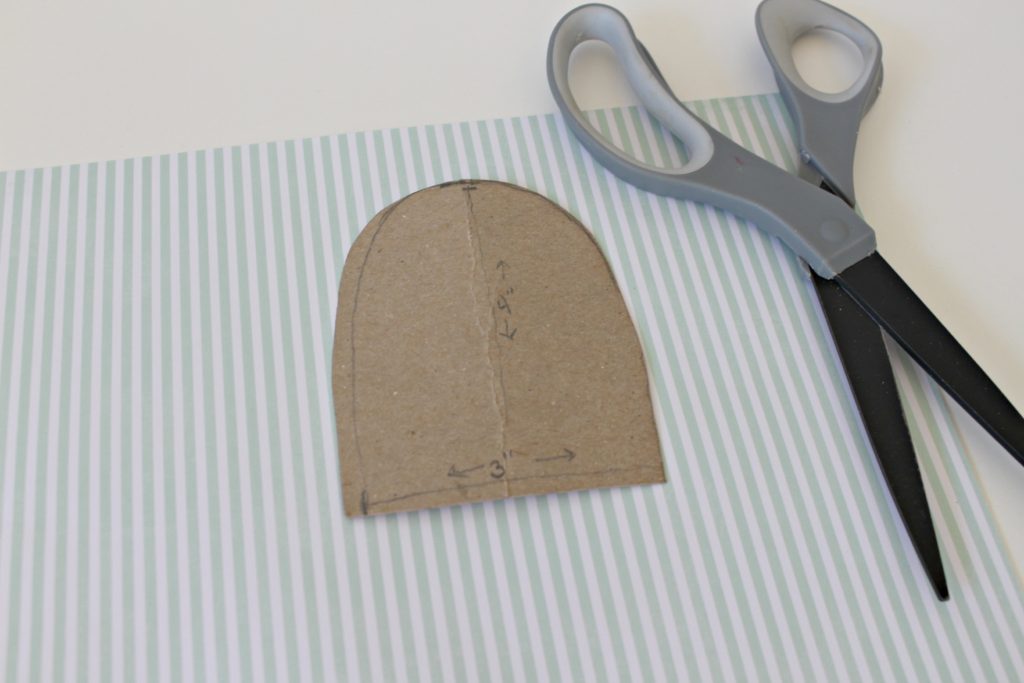 Step 3. Cut the pieces out and fold them down the center vertically.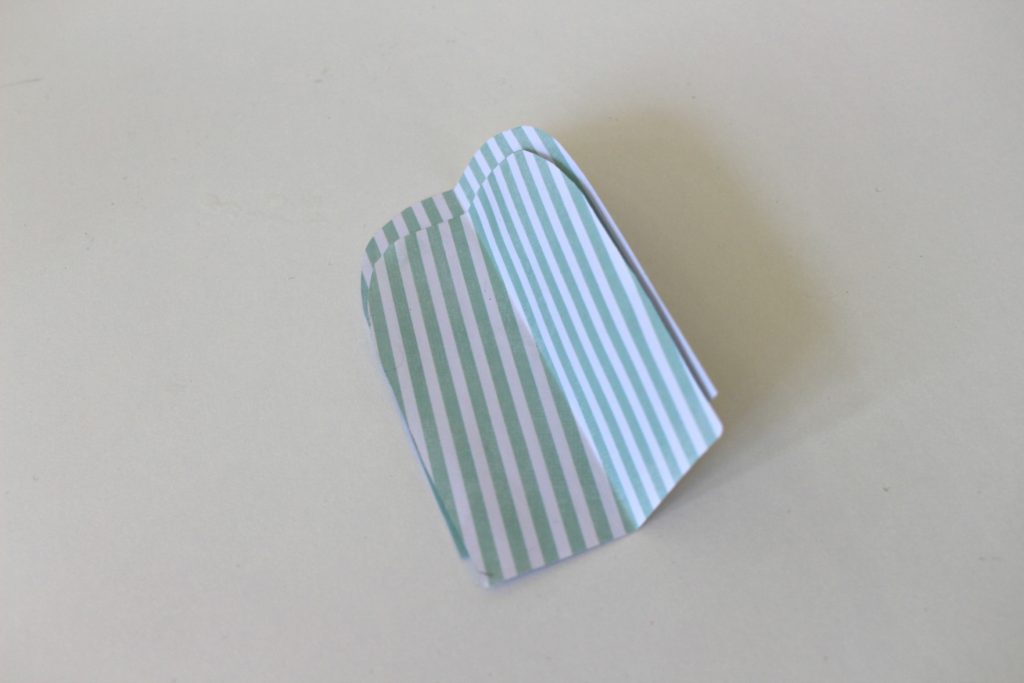 Step 4. Use the glue gun to secure the sides of the pieces of paper together.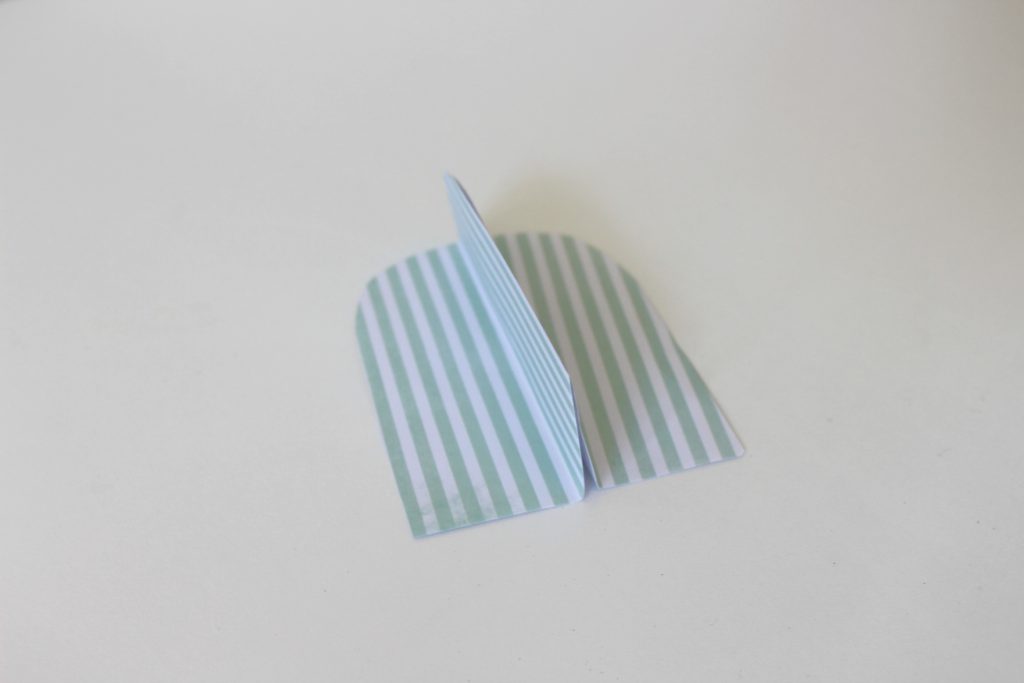 Step 5.  Make sure that the edges are connected well and trim any places where needed so that they are even.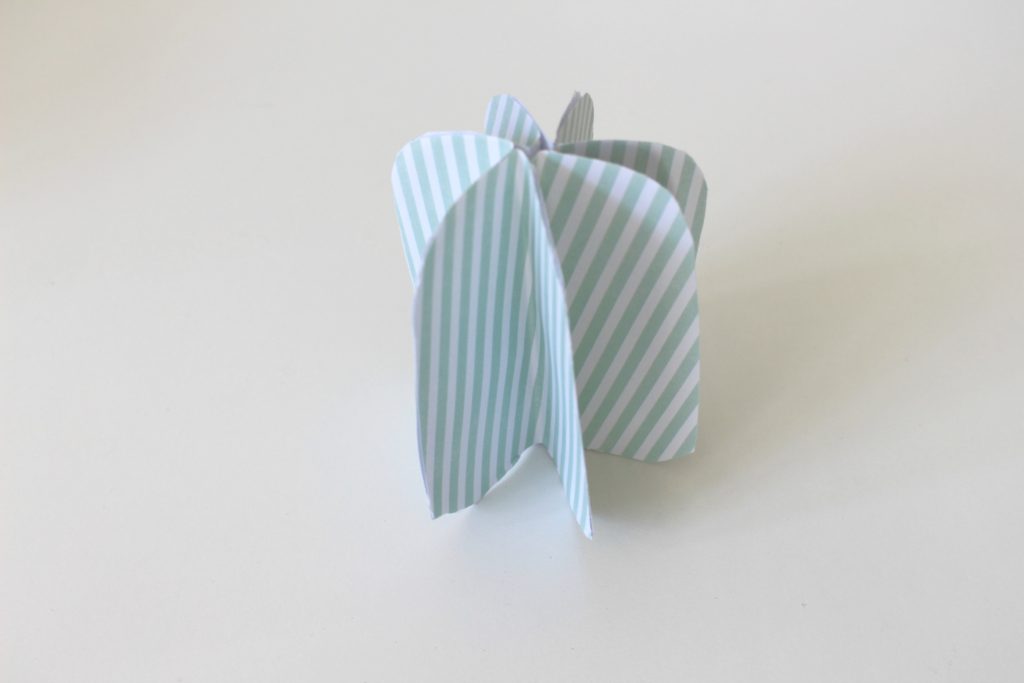 Step 6. Draw a blossom/star shape on the other piece of scrapbook paper and cut it out.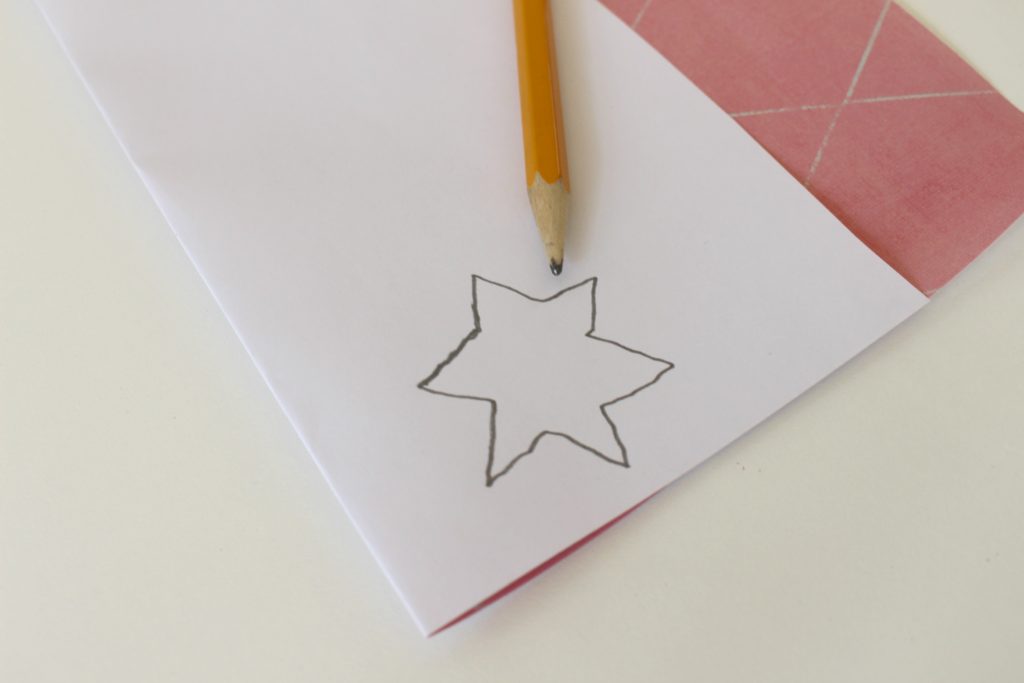 Step 7. Glue the blossom to the top of the cactus.
Step 8. Place the cactus in a decorative, shallow bowl.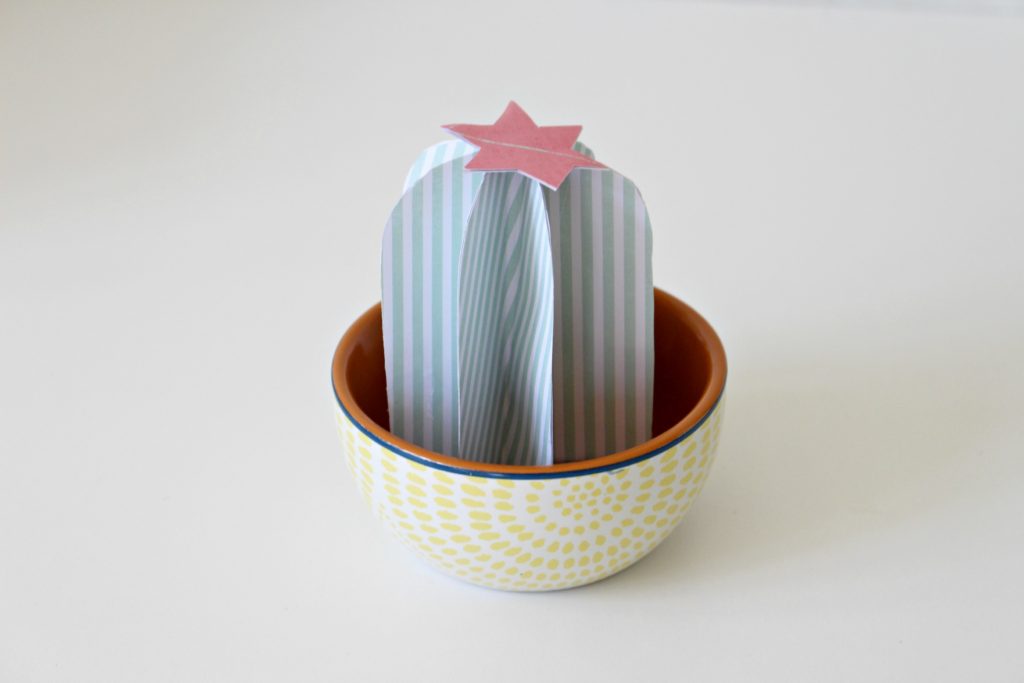 Pin this for later. . .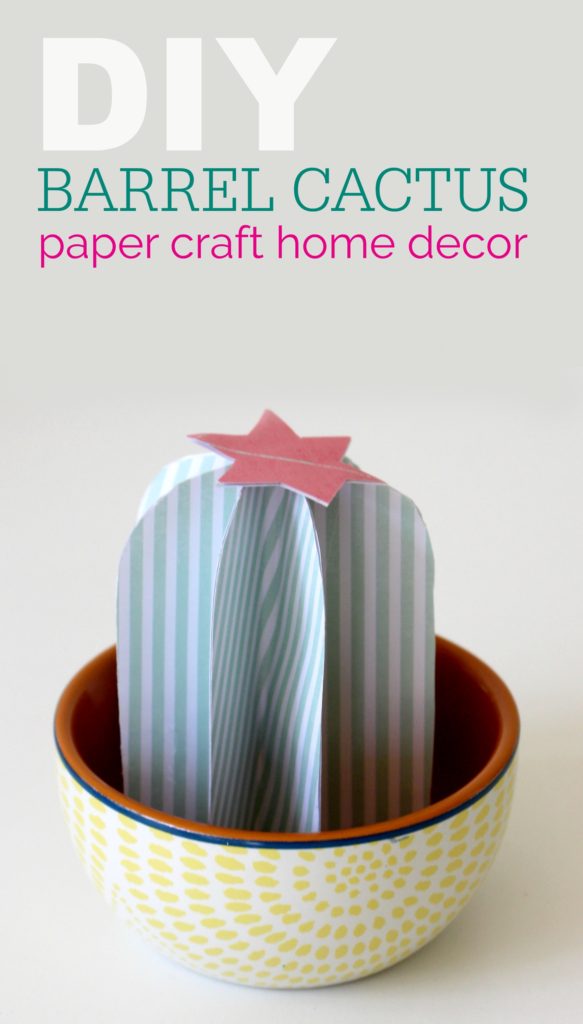 More Cactus Crafts: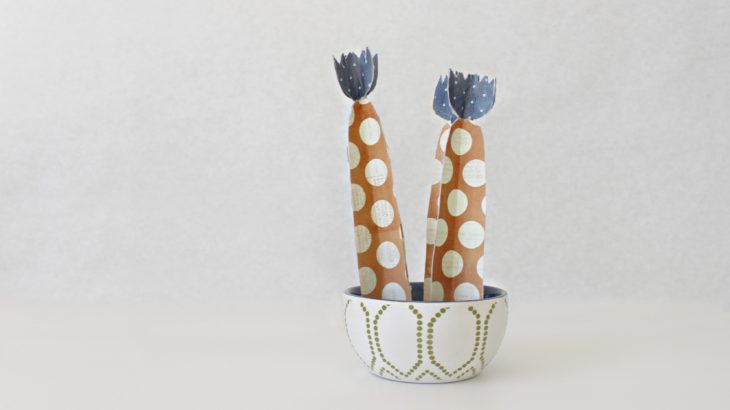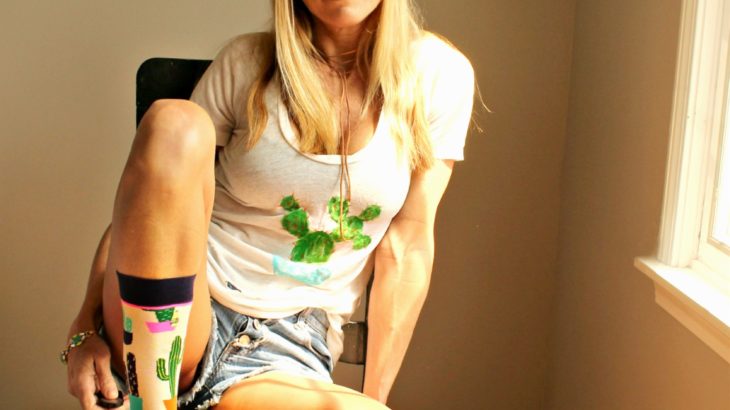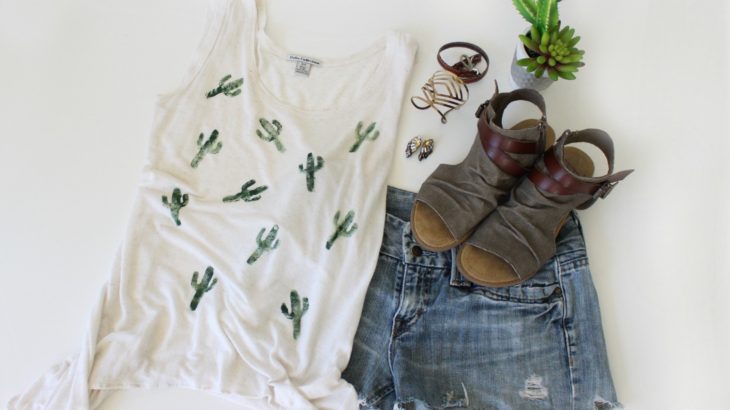 You can also see fun cactus stuff (and MORE) on my instagram!