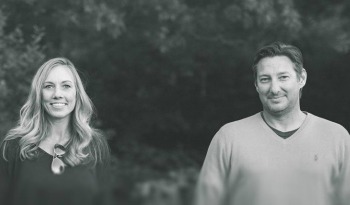 Hi, I'm Jenny and this is my late husband Paul. My husband passed away in the early Covid-19 era before successful treatment plans and vaccines. Paul was an environmental engineer with a successful career. He was the life of the party and led a meaningful life. Paul left behind many people who miss him dearly and reflect often on the ways he left a mark on their lives. Paul is missed and loved every day.
In 2014 I donated a kidney to Paul and you can read about it here on the blog.
Our kids are grown so we saw a lot when it came to relationships and parenting. Paul and I worked out together because fitness and health was a priority for us. My happiest and most loved part of my life has been parenting my three children who are undeniably wonderful. I have also loved crafts of all kinds and various art projects here and there. I love dogs too much and I love plants too. This blog draws on my life experiences and passions and I know you will find all kinds of things here to enrich your own life.
I have an undergrad degree in business and a Master's Degree in Elementary Education and experience as a child educator and Social Media Marketing Manager. At this time I am working as a Parent Coach in the Juvenile Courts in Arizona with children ages 0 – 5 and it is incredibly rewarding.
Enjoy your time on my blog!
e-mail:  dapperhouse@gmail.com