I received a pair of socks to review. My opinions are my own. This post contains affiliate links.
I love fun and colorful socks! The woven pear is one of my fav places to get cool socks because of the quality in the fabric but also in the designs. They are not cheap looking, made with rich colors and the designs are everything from pop art cool to floral beautiful. Many of you know by now that I am an Arizona native relocated to Chicago. So since my roots are set in the desert, I chose to get a pair of socks called Prickly Pear. (They also have a Saguaro cactus pair that are totally adorable.) I wanted to make a cool tee to match the socks rather than wear just a boring, plain colored tee. It turned out so cute that I have to share it with you so you can rock this outfit too!
It is "the perfect" trendy but uniqueoutfit for Music Festivals this summer!

DIY Cactus Tee to Match Prickly Pear Socks for a CUTE Outfit
What you will need:
white tee
razor blade
paint brush
green, pink and orange paint (Fabric or acrylic paints work)
white paper
pen
index card
How to make it:
Lay out your tee and use the razor blade to carefully make small holes wherever you think that they look good. (Holes in clothes are Super Hot right now!) You can do this by holding the fabric and making small cuts horizontally on the tee.
Use pieces of paper and the pen to sketch out cactus for the front of the tee. Along with experimenting with sizes, you can make various designs until you are happy with it. I used the Prickly Pear socks to inspire my design!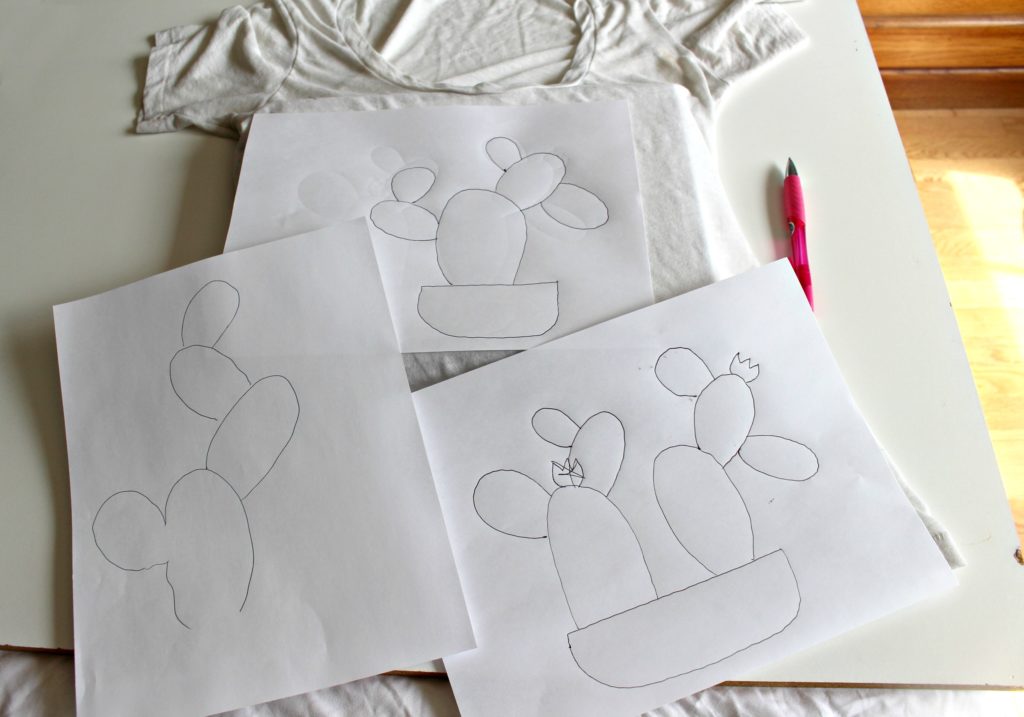 Put a stack of paper between the front and back of the tee to protect the back from the paint. Slip your cactus sketch under the tee to use as a guide for the paint. Paint your design using a dry brush with a small amount of paint each stroke. A tip is to gently dip the brush in the paint and then tap it off on a paper to get rid of much of the paint.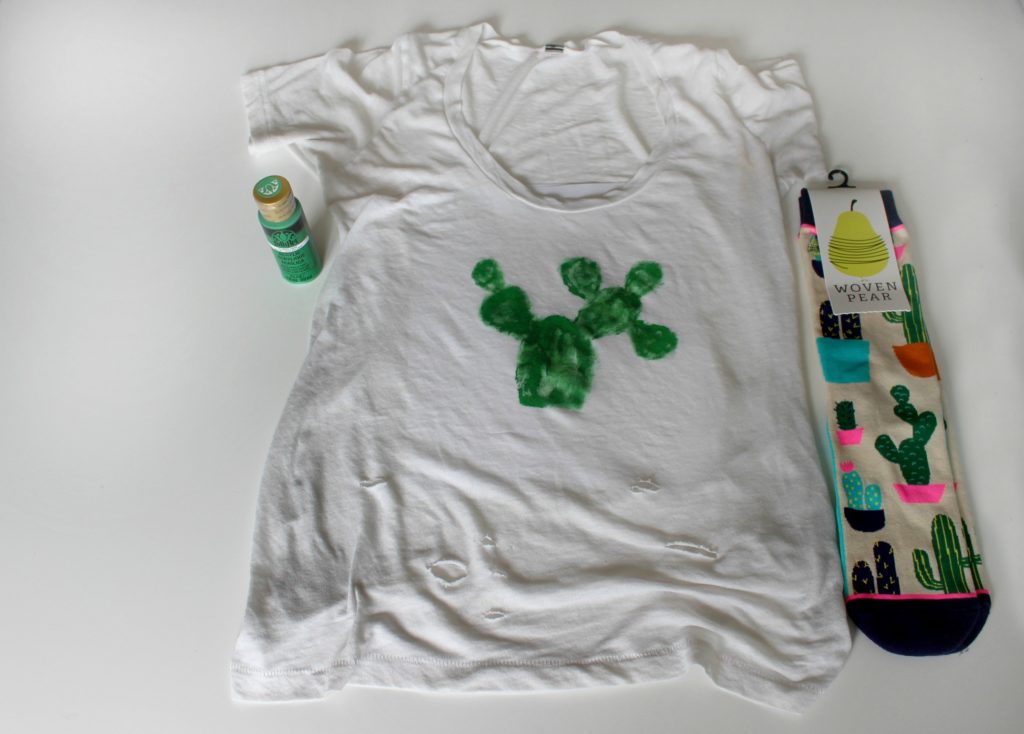 Switch to a different color to paint the cactus pot.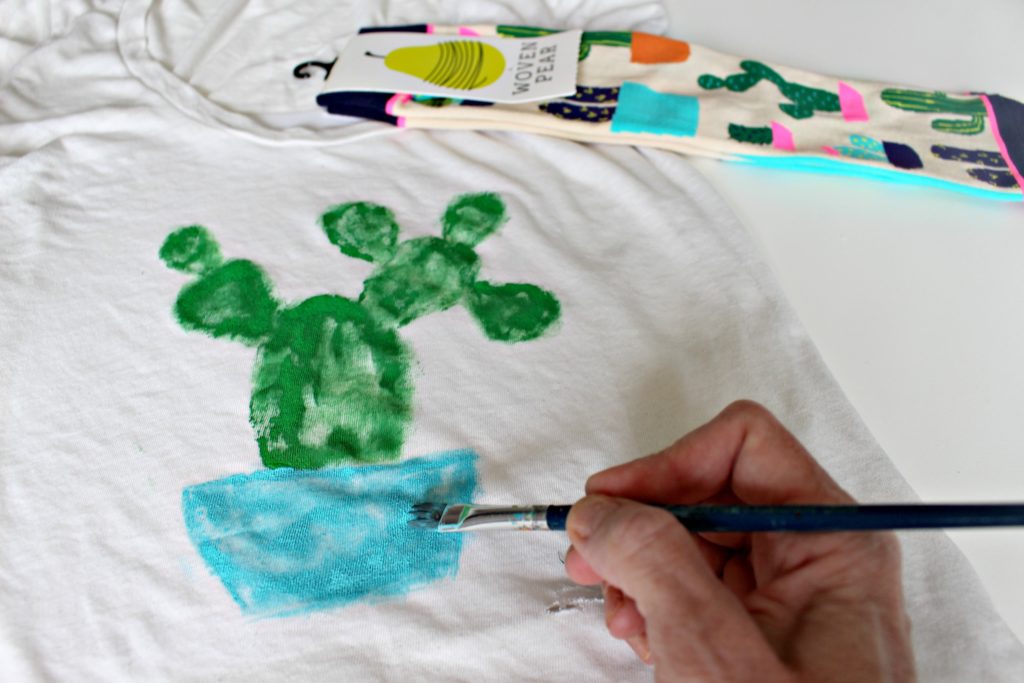 Tear a small section from an index card to use as a tool to make the spines of the cactus. Simply dip the end of the post card in a new color of paint and press it to the cactus until you like how it looks.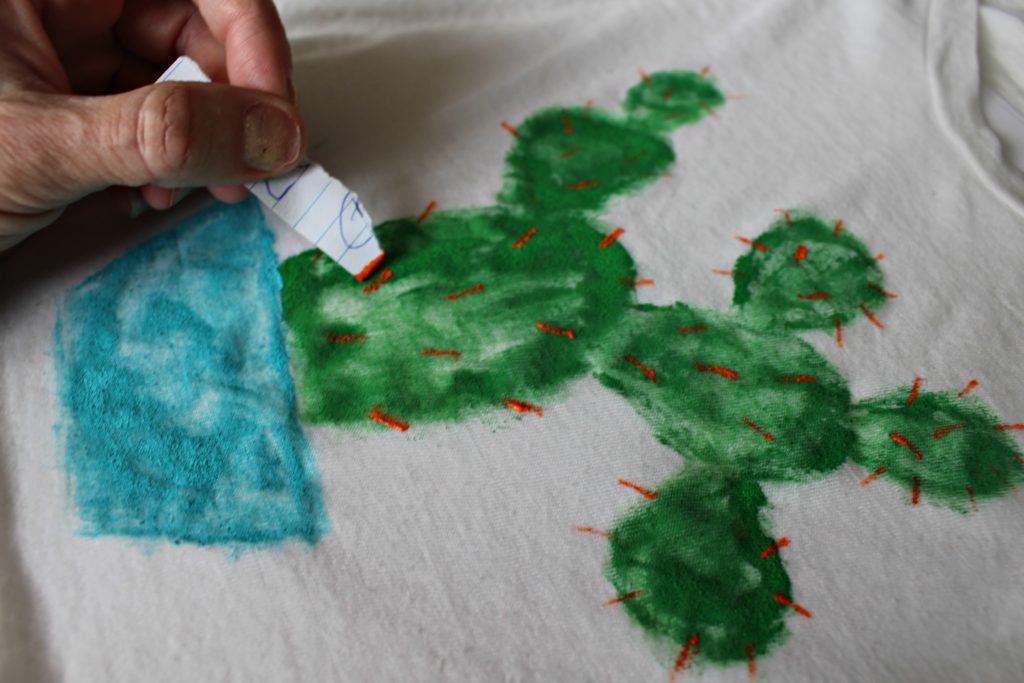 Now you set it aside and let it dry completely (a few hours).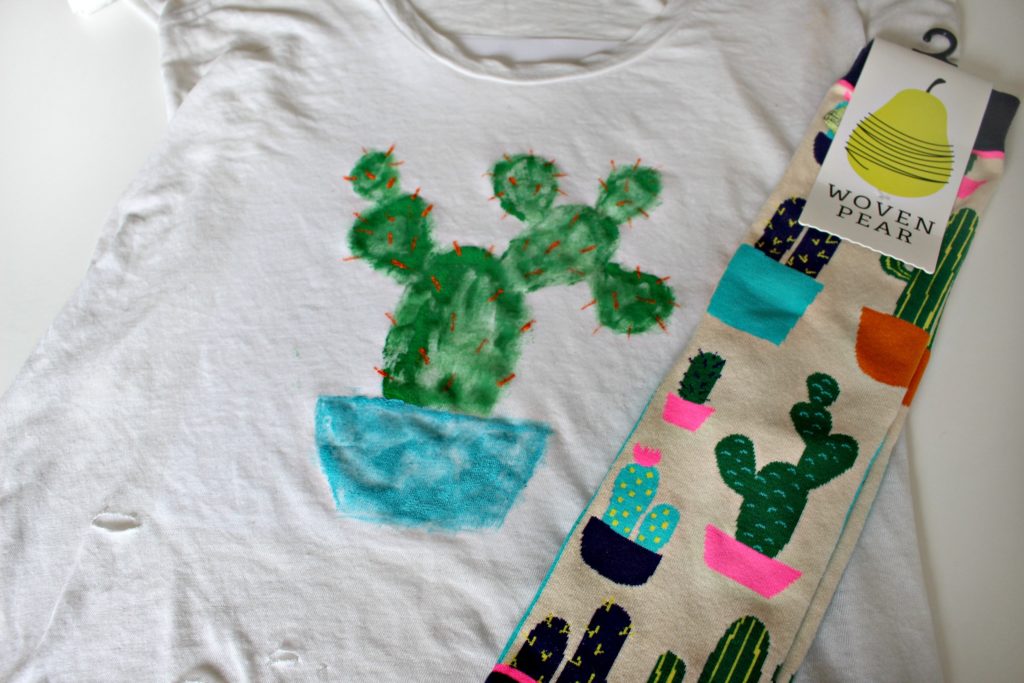 Once your shirt is ready, pair it with your socks, destroyed denim shorts and a pair of aviator sunglasses!  Look how cute it looks!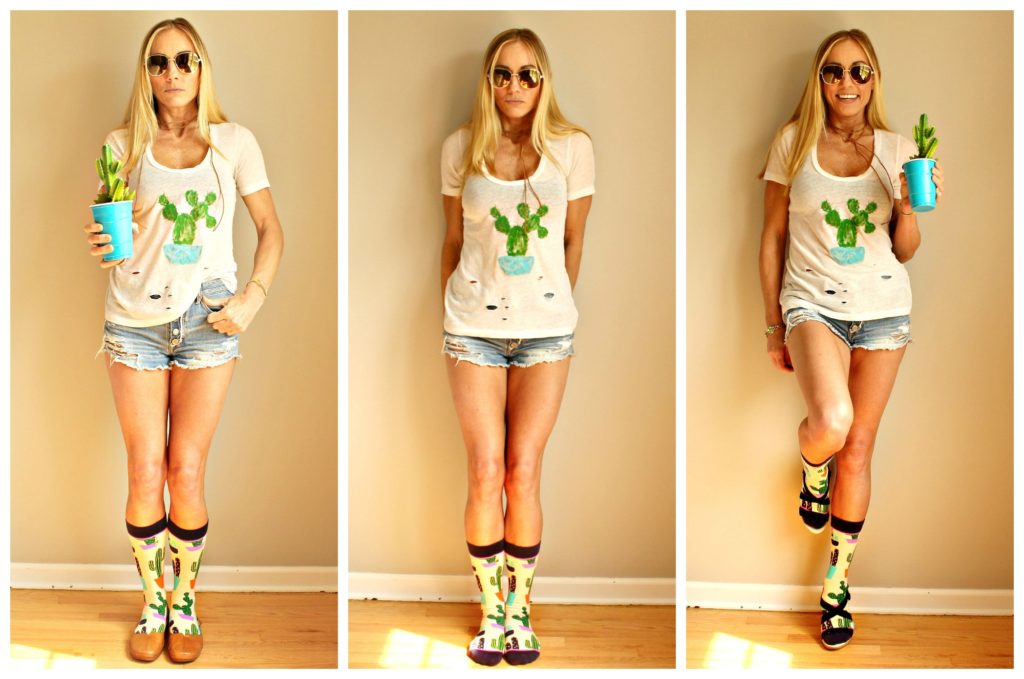 AND…you can get the socks here at Woven Pear along with a ton of other cute pairs!


Have fun with this summer desert inspired look!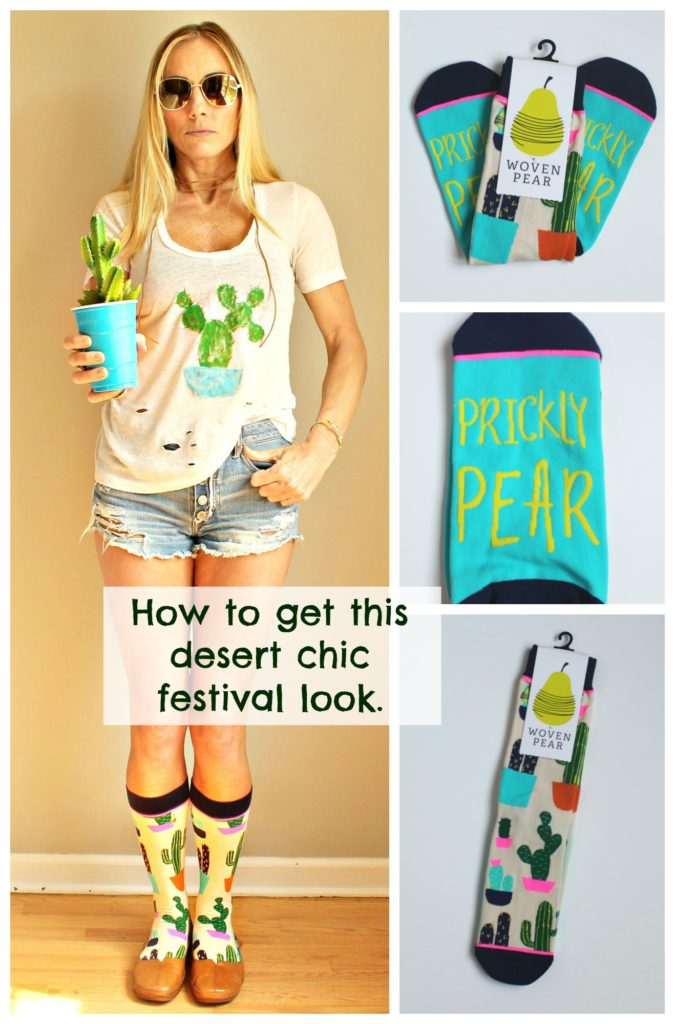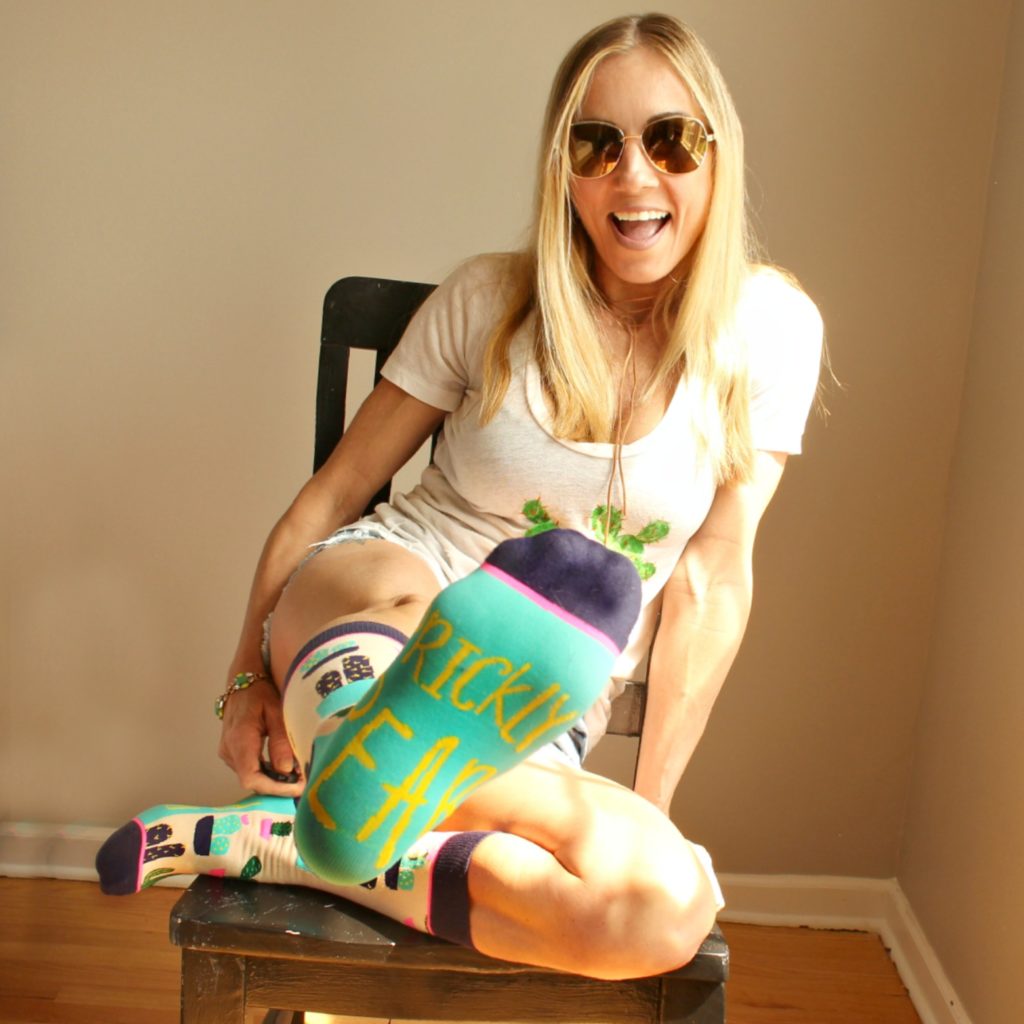 More cactus crafts from jenny at dapperhouse. . .