You all probably know by now that I was born and raised in Arizona. I left a huge family there when I moved to Chicago in my 30's. I also left the wide open sky filled with breathtaking sunsets. And I left the incredible mountains where we would go hiking more than once a week. Right now while it is freezing cold here in Illinois and a snow storm is brewing, I miss Arizona even more! Making these Arizona Trail Mix Cookies gives me the taste of being at home with the sweetness of my family and remembering taking a bag of trail mix to fuel our mountain hikes. These are delicious, they look amazing and they have a health kick that everyone will appreciate. Make them for your family and share them with friends. Enjoy!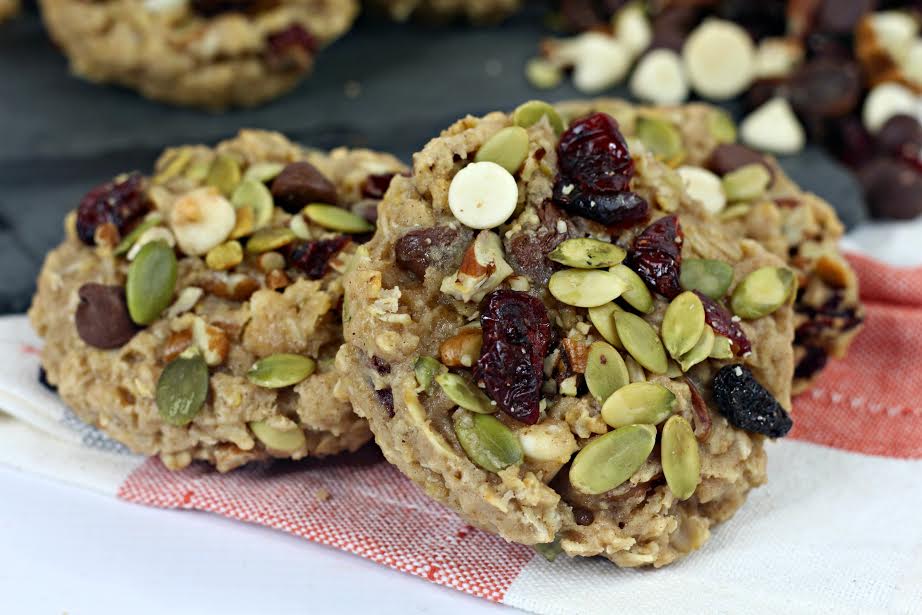 Ingredients:
¾ C unsalted butter, softened 
½ C light brown sugar
¼ C honey 
1 large egg
1 tsp pure vanilla extract 
1 ½ C old fashioned rolled oats 
¾ C flour 
½ tsp baking powder 
½ tsp kosher salt 
½ tsp ground cinnamon 
1 ½ C your favorite trail mix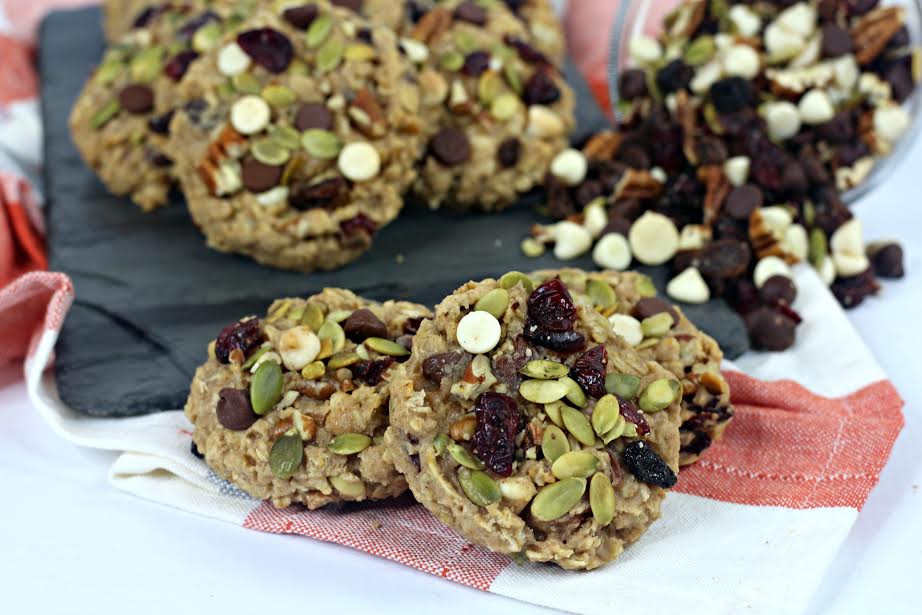 Directions:
One: Preheat oven to 350 degrees and line two cookie sheets with parchment paper 
Two: Using a standing mixer, beat together the butter, brown sugar and honey until smooth and creamy 
Three: Beat in the egg and vanilla until combined 
Four: Using a large bowl, whisk together the oats, flour, baking powder, salt and cinnamon until combined 
Five: Gradually add the dry ingredients into the wet until combined 
Six: Mix in 1 C of the trail mix into the dough 
Seven: Using a medium ice cream scooper, scoop out some dough and place onto the cookie sheet 
Eight: Place dough mounds about 2 inches apart on the cookie sheet 
Nine: Press a bit of the trail mix into the top of the cookie 
Ten: Bake the cookies in the oven for 10-12 minutes or until edges are lightly browned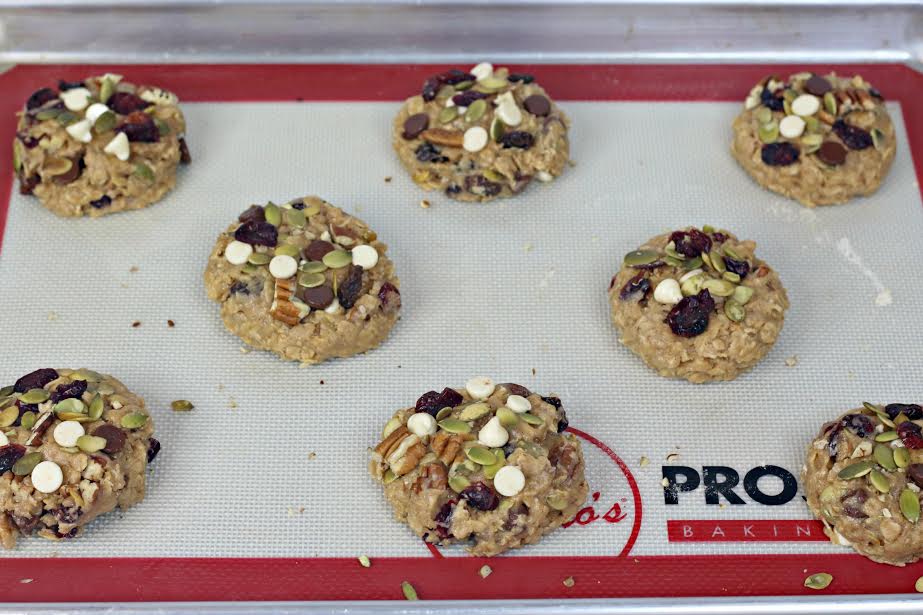 Allow to cool before moving and baking the rest of the dough
PIN this so you never lose your recipe!