These fancy little tulle pumpkins are super easy to make and a super cute edition to your Fall or Halloween themed party! Here is how you can make them yourself.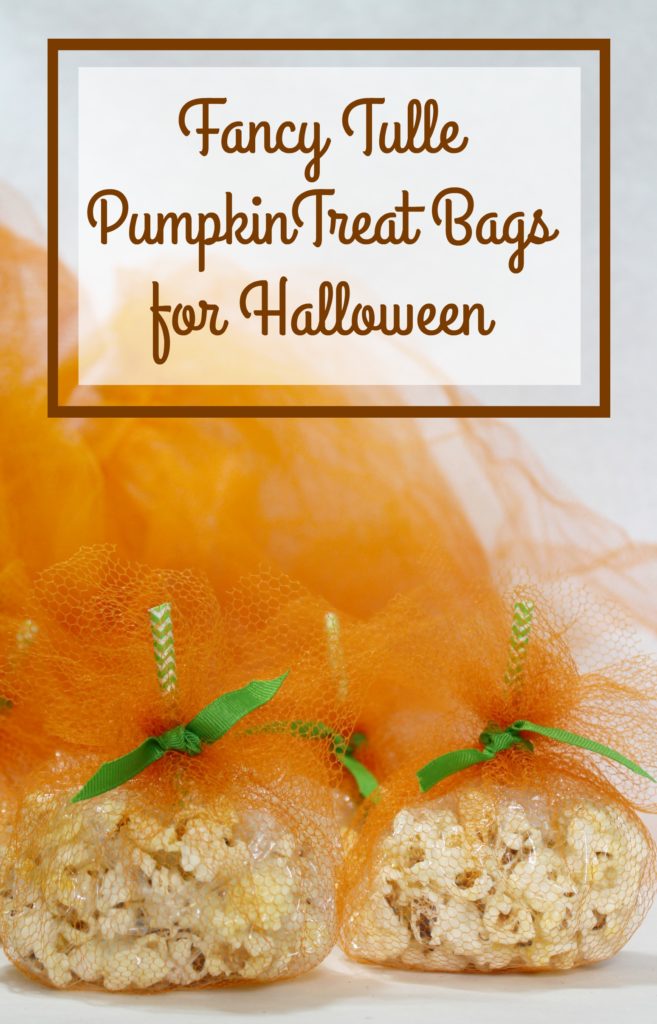 What you need:
orange tulle
green ribbon
plastic wrap
popcorn
paper straws in green or brown (cut in half)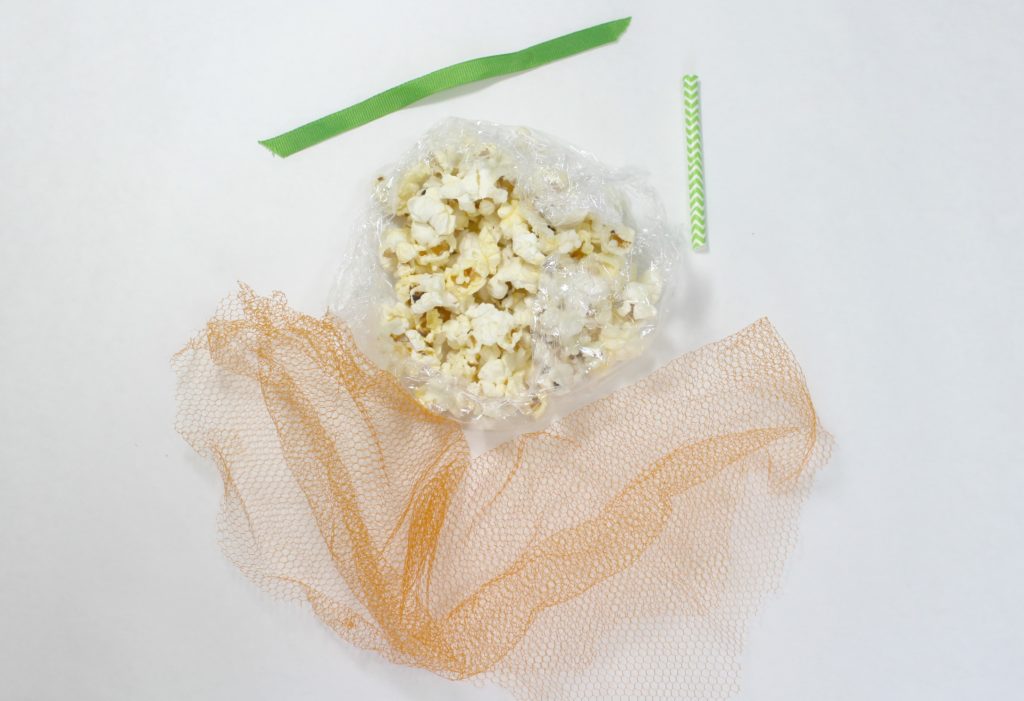 How to Make:
1.) Cut the tulle into square pieces approx 1 foot x 1 foot.
2.) Tear off sheets of plastic wrap that fit just inside the tulle.
4.) Add popcorn and wrap up the popcorn in the plastic wrap and tulle.
5.) Secure with a green ribbon leaving enough space to add a piece of straw for the stem.