Lemon Ricotta Cake is a traditional Italian favorite. This dense cake with beautifully fresh flavor is to be enjoyed year round after a big family meal or in the afternoon with coffee. If you haven't tried this recipe yet, now is your chance. You will love the tangy flavor and moist consistency that makes this a real treat!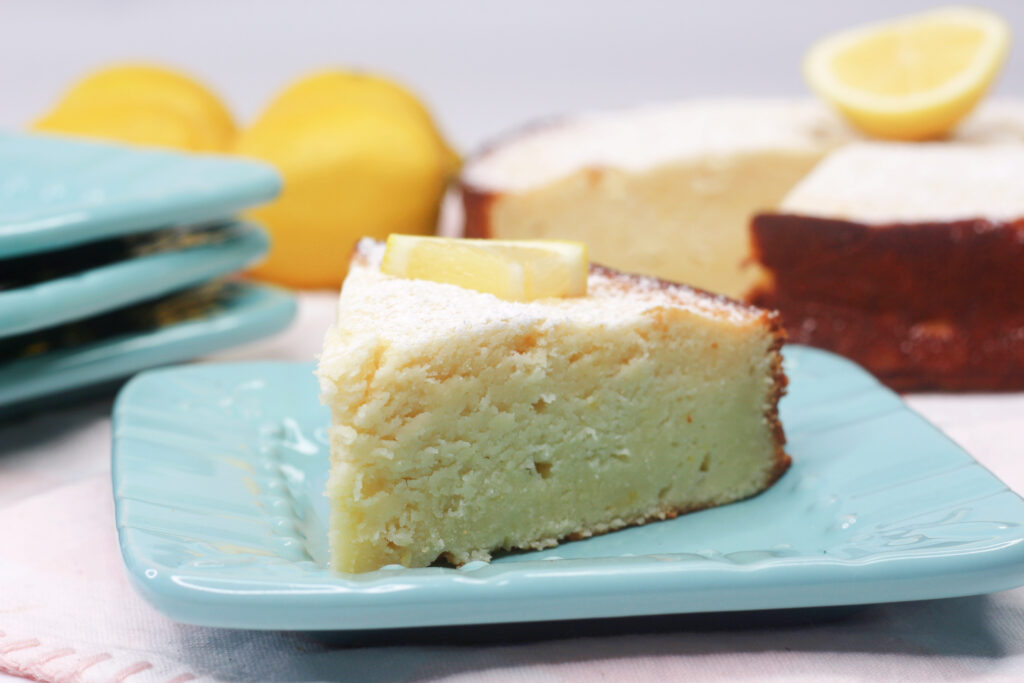 Lemon Ricotta Cake 
Prep Time: 15 min
Cook Time: 55 min
Total Time: 1 hour and 10 min
Yield: 12
Ingredients:
¾ cup butter, room temp
1 ½ cups granulated sugar
15 oz ricotta cheese, whole milk
3 large eggs, room temp
3 tbsp. Lemon juice, 2 lemons
1 tbsp. Lemon zest, 2 lemons
1 ¼ tsp vanilla extract
½ tsp baking soda
½ tsp salt
1 ½ cups flour
Powdered sugar for garnish
Directions:
Preheat the oven to 350 degrees
Spray a 9 inch springform pan with non-stick baking spray
In the bowl of a stand mixer add the butter and sugar.
Mix on medium until it is a creamed texture.
Add the ricotta cheese and mix on low for 5 minutes.
Add in the eggs one at a time and mix on medium until all blended.
Add the vanilla, lemon juice, lemon zest and mix until well combined.
In a medium bowl whisk together the baking soda, salt and flour.
Slowly add the flour mixture to the butter mixture and mix until well combined.
Pour the batter into the springform pan.
Bake for 50-55 minutes, until a inserted toothpick in the middle of the cake comes clean.
Set the cake to the side and allow to cool.
Remove the cake from the pan and garnish with powdered sugar.
Enjoy!