I really love Mexican Wedding Cookies and Russian Tea Cakes. During Christmas time when we get a plate of homemade cookies, these are the delicacies that I go for first. They melt in my mouth and are the perfect amount of sweet…YUMMY! I like to make my own take on these cookies to change it up once in awhile. Today I am going to share my version of the Mexican Wedding Cookie with Maraschino "candied" Cherries and Pecans.  I know you will love it!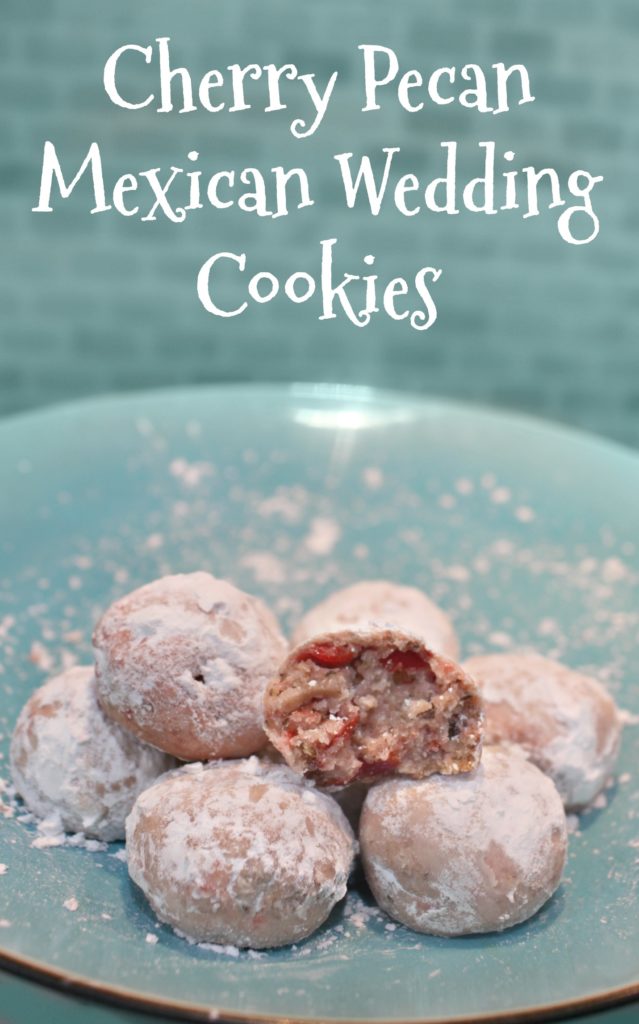 What you need:
1 c. butter (softened)
1/2 c. granulated sugar
2 tsp vanilla extract
2 tsp maraschino cherry juice (from the jar)
1 & 1/2 cups flour
1 cup chopped maraschino Cherries
1/4 cup finely chopped pecans
1/4 cup Flax Seed Meal
1/2 cup powdered sugar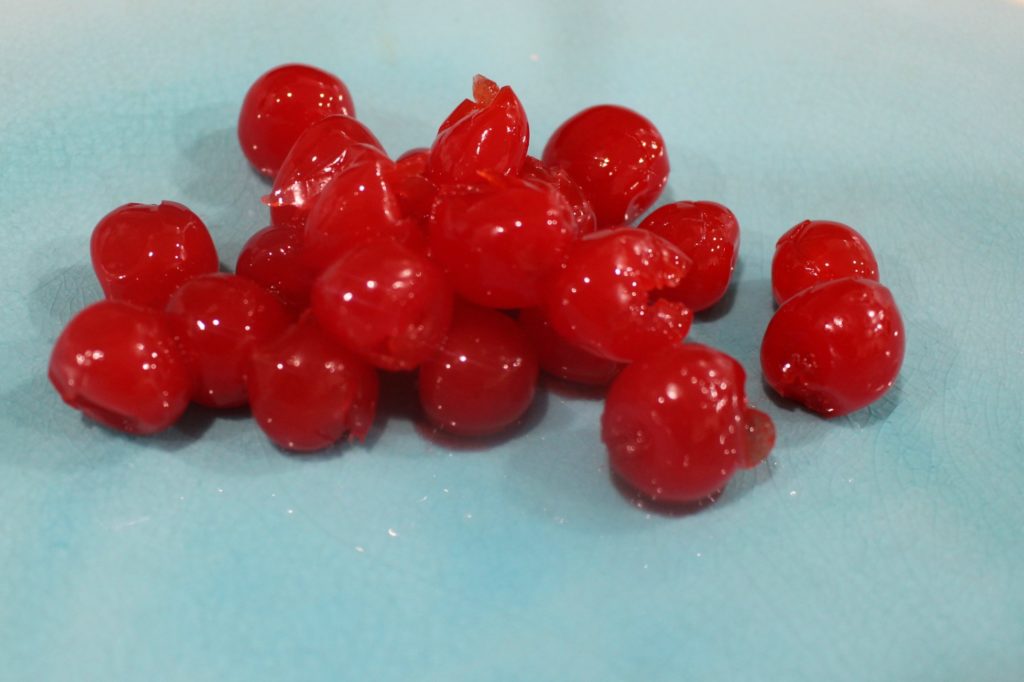 How to Make:
Cream the butter and granulated sugar.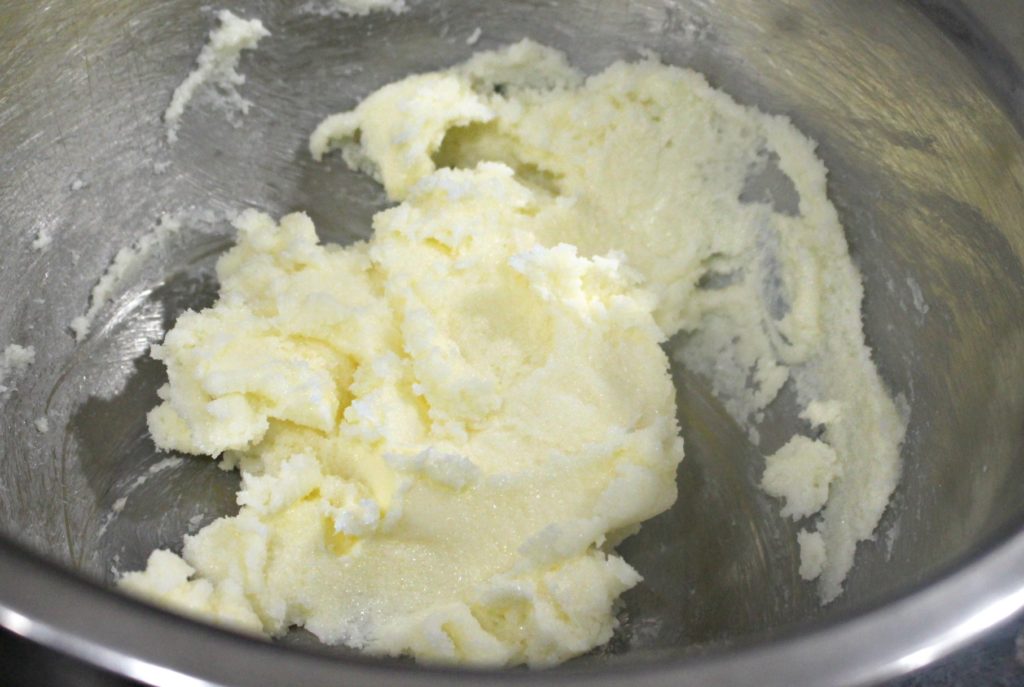 Add the vanilla extract and cherry juice.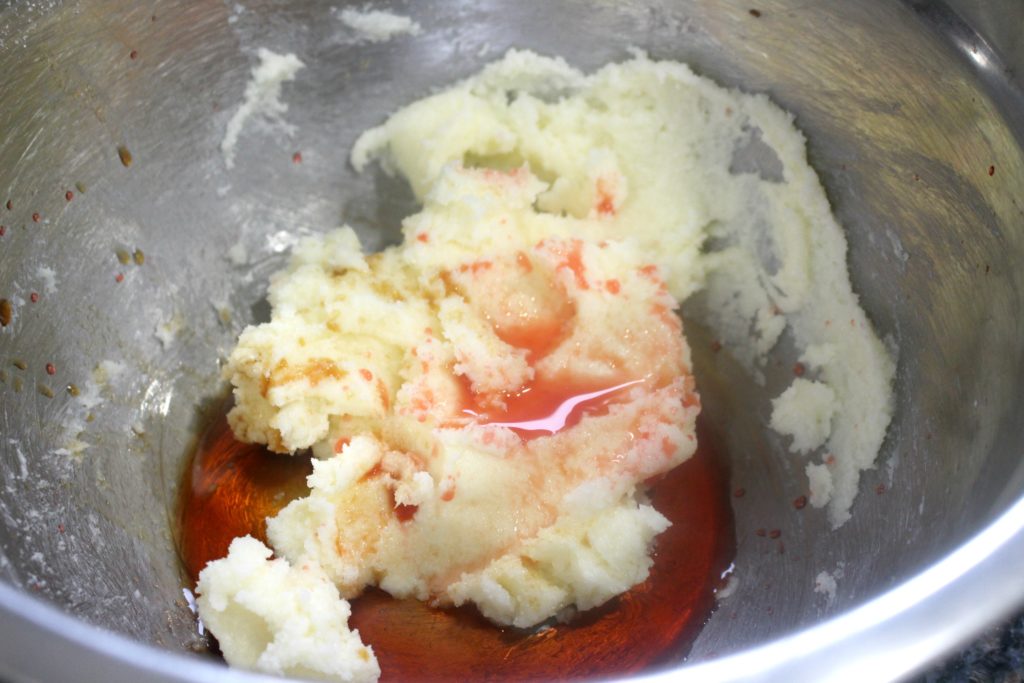 Add in the cherries, pecans and flax seed and mix together.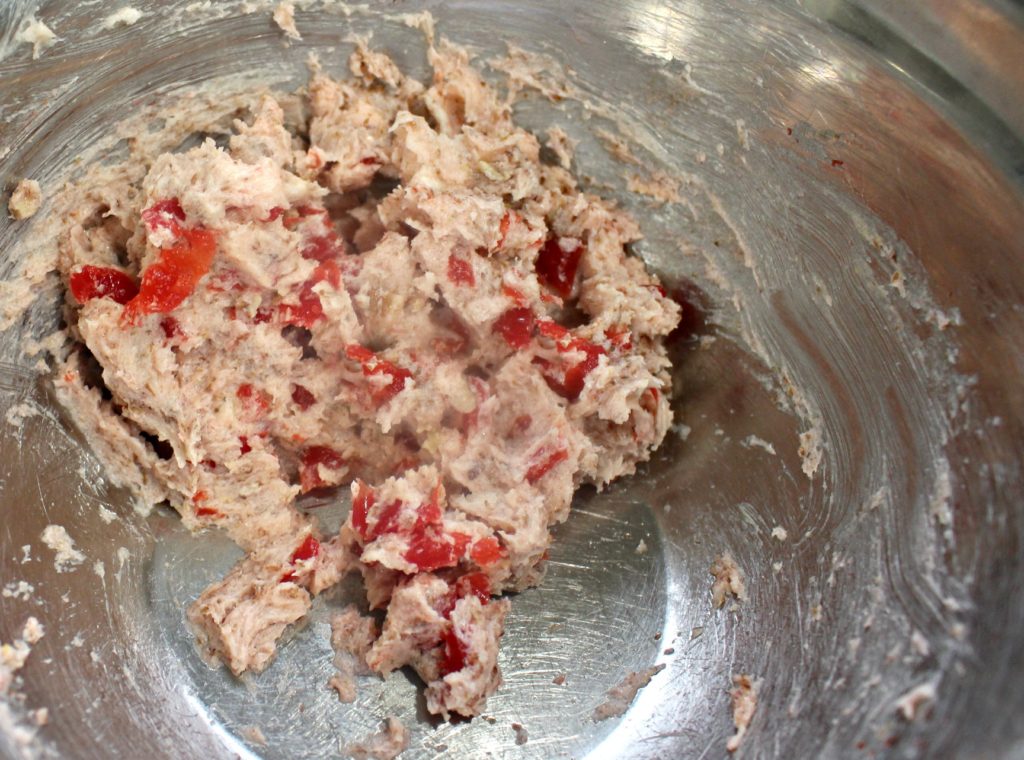 Add flour and mix.
Form the dough into balls and refrigerate for a minimum of 3 hours.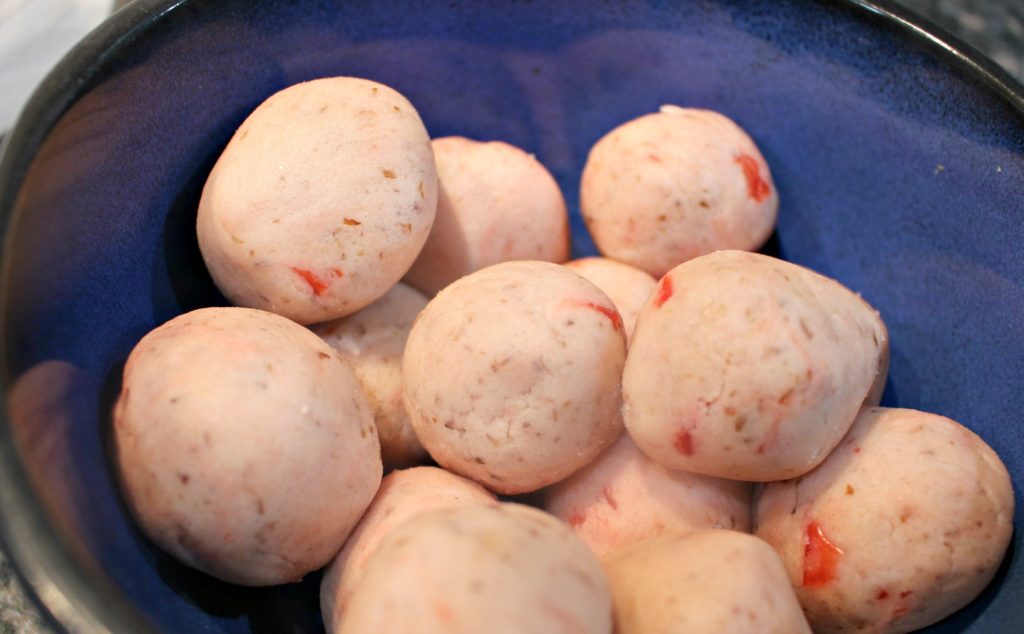 Bake 15 – 20 minutes at 325 degrees.
Let cool.
Roll in powdered sugar & serve.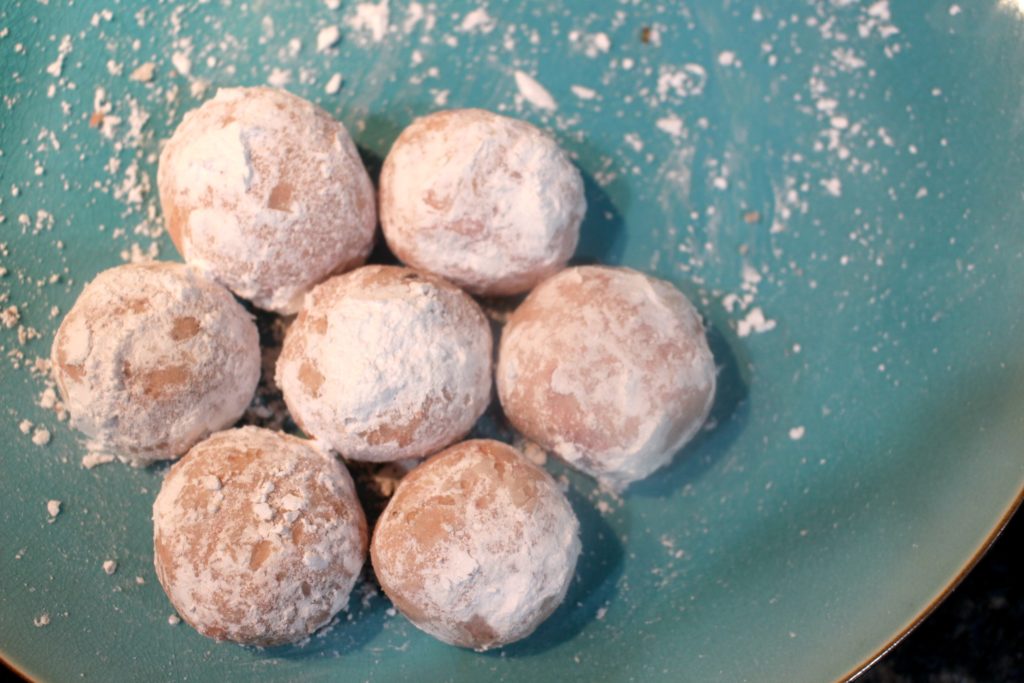 Enjoy!