*This is not a sponsored post. Content and opinions belong to jenny at dapperhouse.
Ask anyone who knows me and they will tell you that my favorite cake is carrot cake! Being that I have a crazy sweet tooth but also like to live healthily, here is a tremendously delicious recipe for homemade Chia Seed carrot Cake. Why chia seeds?  Read my article here about the nutritional benefits of chia seeds!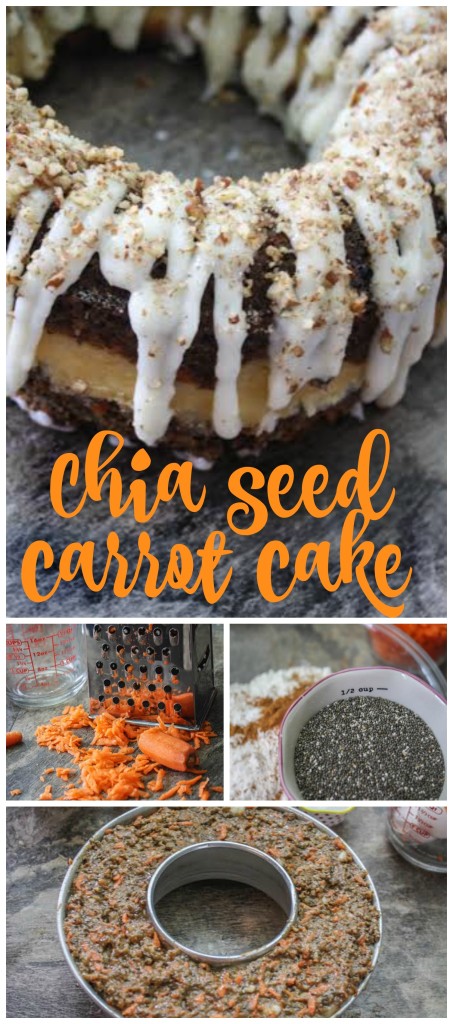 Chia Seed Carrot Cake Batter:
– 2 cups shredded carrots, large shredded bits taste better
– 2 cups flour
– 2 cups sugar
– 1 tsp. baking powder
– 1 tsp. baking soda
– 3 tsp. cinnamon
– 1/2 tsp. allspice
– 1/4 tsp. nutmeg
– 4 large eggs
– 1 cup coconut oil
– 1 cup chia seeds
– 2 cups crushed pecans
Making the batter is as simple as shredding up the carrots and mixing everything together in a large bowl.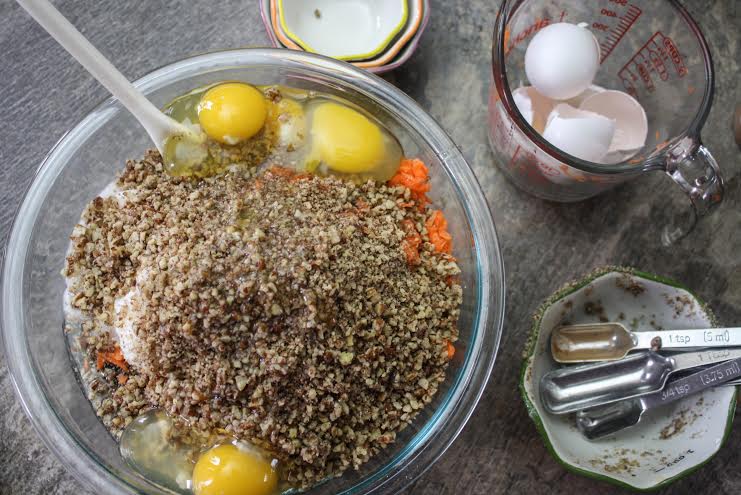 Cheesecake Batter:
– 8 oz. softened cream cheese
– 1 large egg
– 1/3 cup sugar
– 1 tsp. vanilla extract
To make this simple put it all into a medium size bowl and stir until most of the clumps are gone.
To make the cake you will use a bundt pan and layer the carrot cake batter, cheesecake, and then carrot cake batter.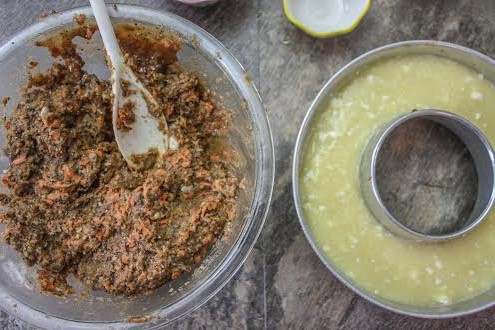 Cook at 450 for 60-65 minutes. Make sure the pan is sprayed very well with nonstick stuff. Once the pan is removed from the oven let it sit for 5-10 minutes before flipping it over to a cooling rack to reduce the odds of it breaking.
Cream Cheese Frosting:
– 8 oz. cream cheese softened
– 3 tsp. milk
– 2 cups powdered sugar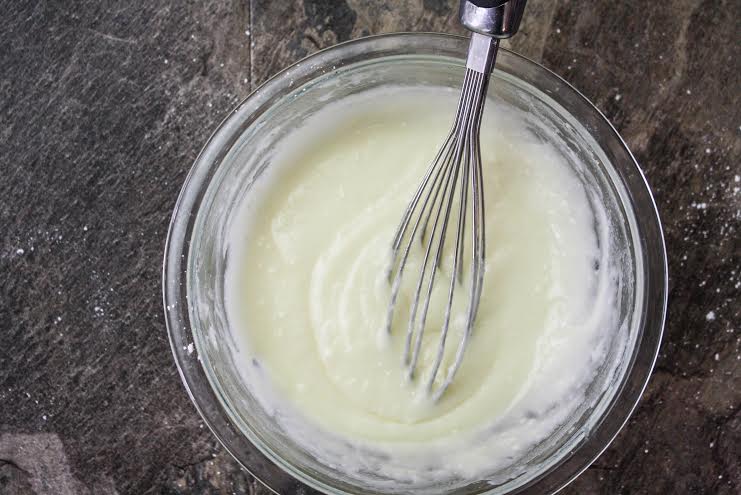 Up to two more cups of powdered sugar can be added to make the frosting more fluffy. For this simply add all the ingredients into a bowl and whip until smooth. Transfer frosting to a ziploc bag and cut off the corner and decorate the cake. Top with crumbled pecans.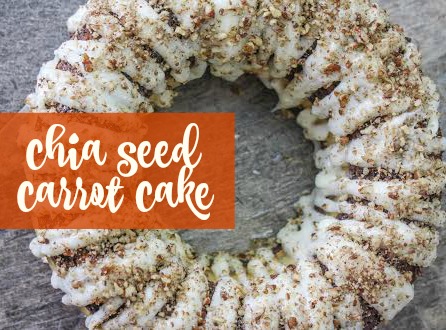 You may also like: