This is not a sponsored post but does contain affiliate links to products you may want to purchase for this project.
This is an easy but super fun way to serve healthy snacks to your kids. Whether you are trying to get a picky eater to try new foods or just want to give your kids a cute surprise and snack time, these are something that kids will appreciate and enjoy. Why serve snacks on a plate. . . BORING! Make these healthy veggie snack cups for  your kids. I made these for a Halloween themed kids party and they were a huge hit! (See pic below.)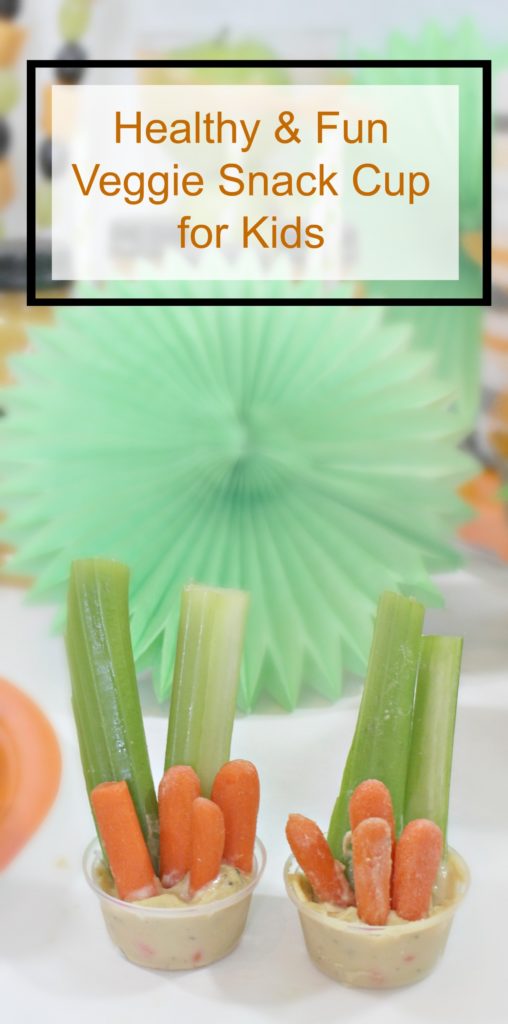 Here's what you need: 
hummus
carrot sticks
celery sticks
snack cups (I used small 2 oz. sizes cups)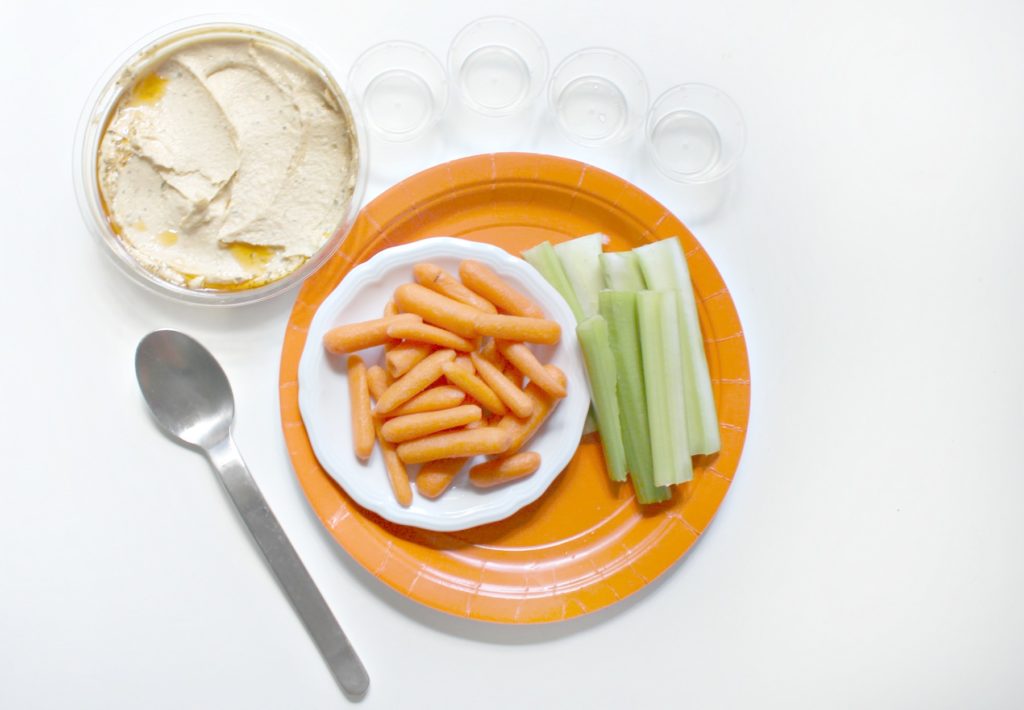 Here's what you do: 
Add a spoonful of hummus to the small, clear cup.
Stick two celery sticks into the cup near the back.
Stick 4 carrots into the front section of the cup. Enjoy!