I put together a super cute party for Halloween. It was totally affordable and filled with unique ideas for treats and decor. Better yet, it is all healthy foods that your kids will love (except for the ghost pudding cups) so you can feel good celebrating Halloween with your kids. Click on the links in the post to go to the instructions and supplies for each individual craft and recipe. Here is how to throw a fancy and healthy Halloween Party for kids.
Happy Fancy Halloween!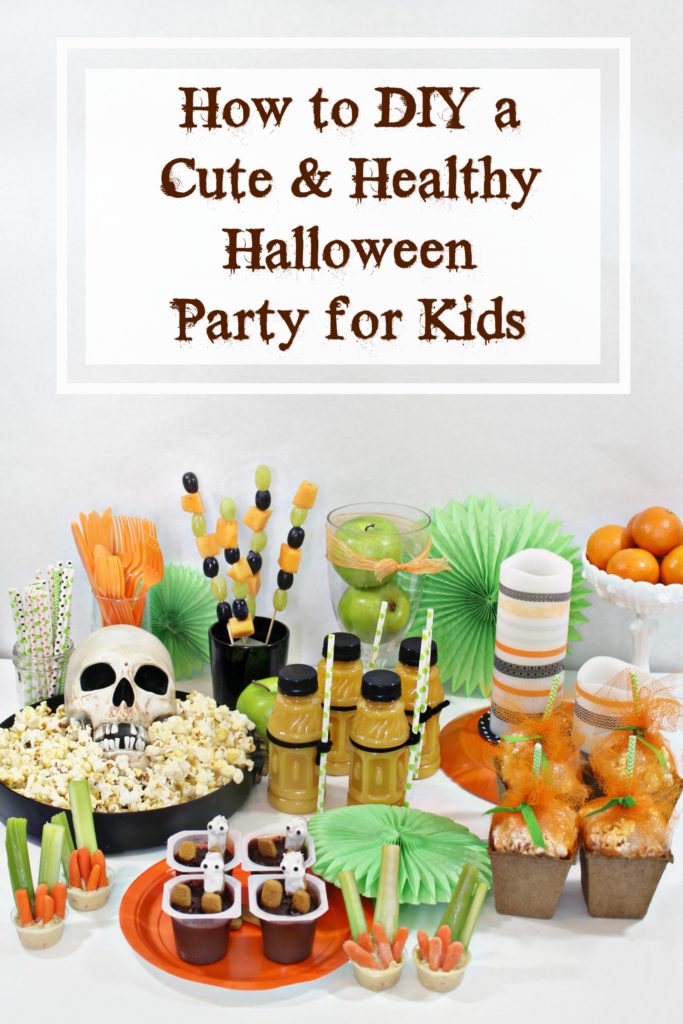 Use bottles of orange juice with the labels taken off for a healthy splash of orange and Vitamin C. Use black pipe cleaners to twist and attach green paper straws.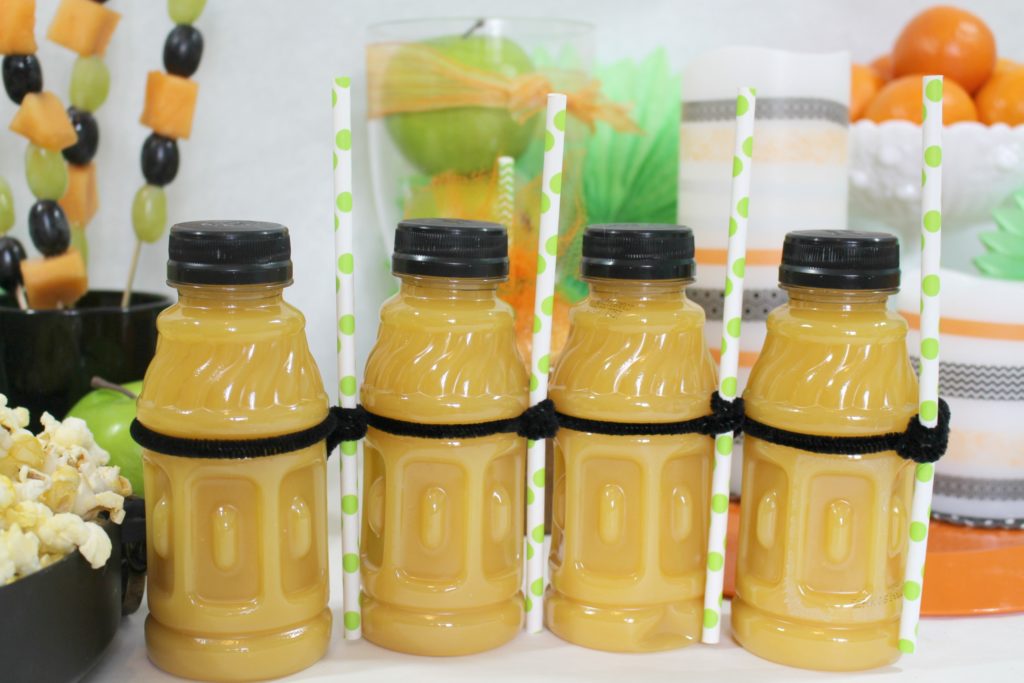 Fill bowls, vases and pedestal dishes with fresh fruit like these tangerines for tiny hands.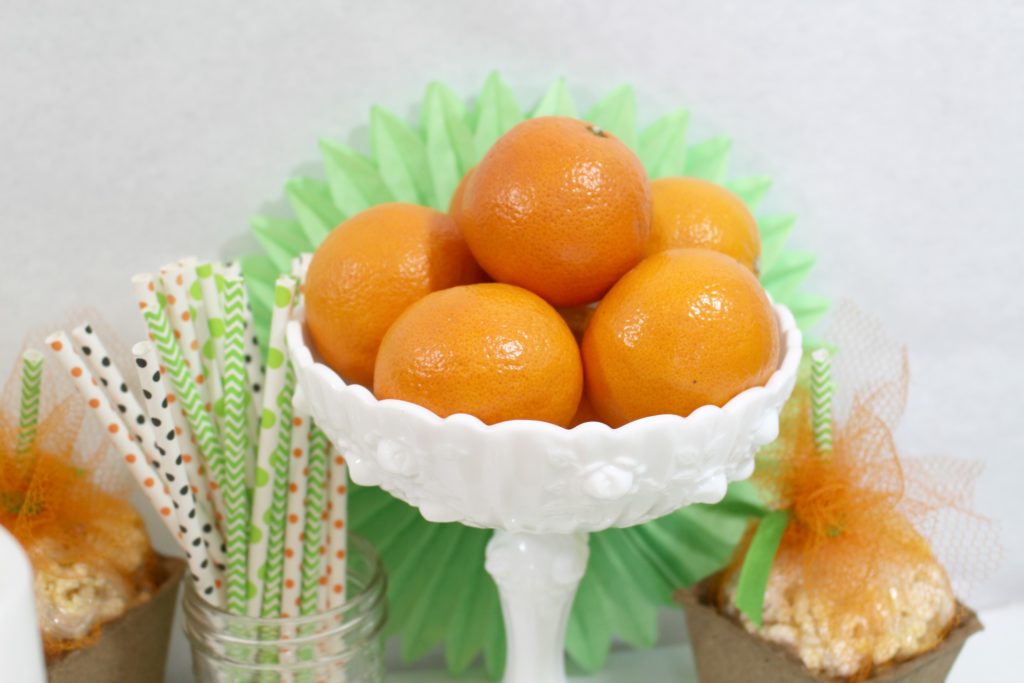 Green apples fit the theme and are tasty too!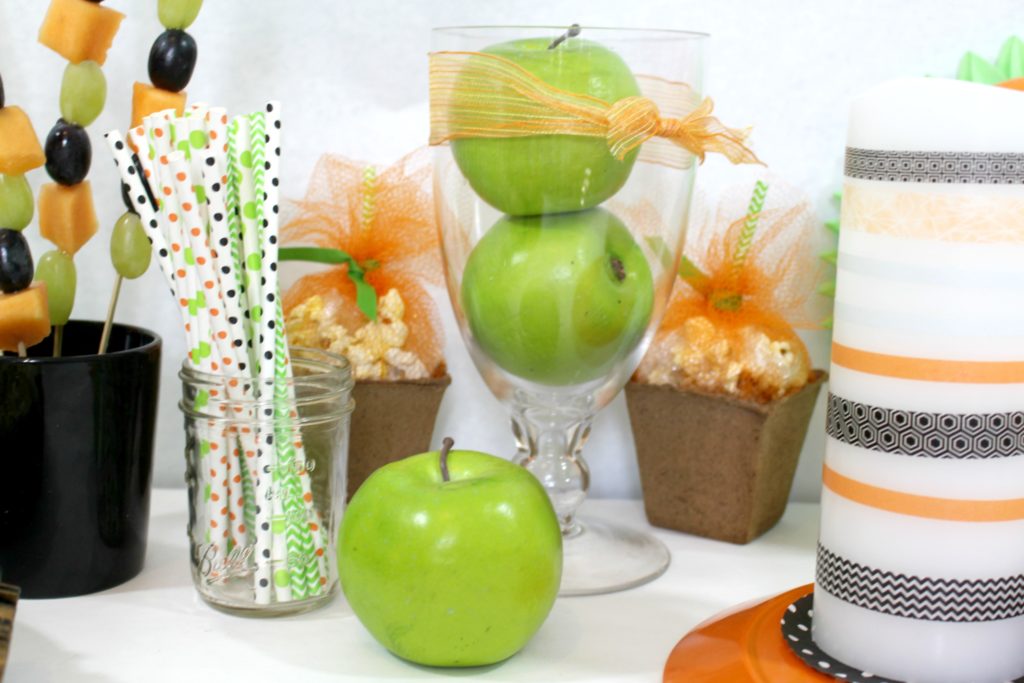 Get a large bowl and set a skull in the center for a fabulously freaky way to serve healthy snacks like popcorn.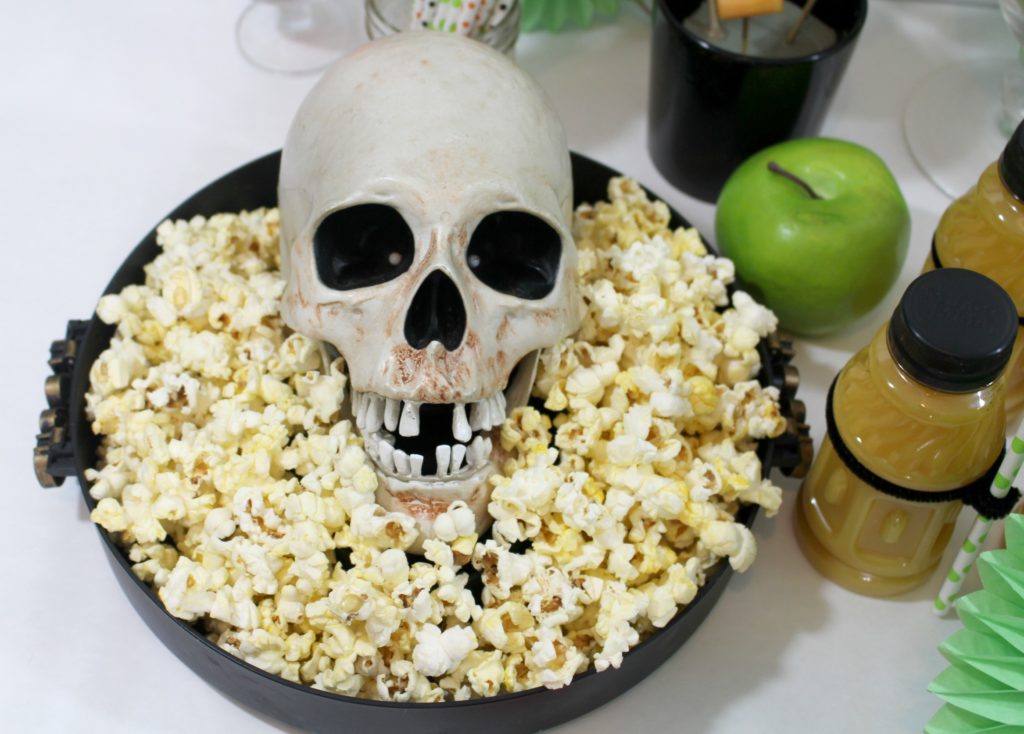 Use skewers to make mouthwatering fruit kabobs.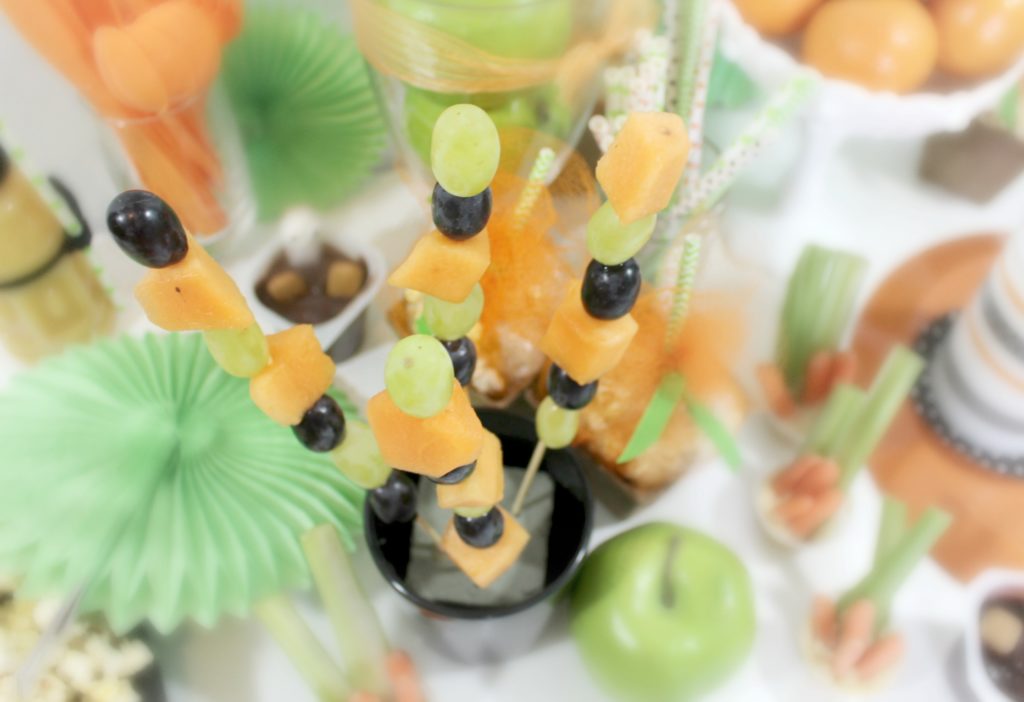 It can't be a healthy party without veggies! Make these easy to serve and easy to eat hummus and veggie cups.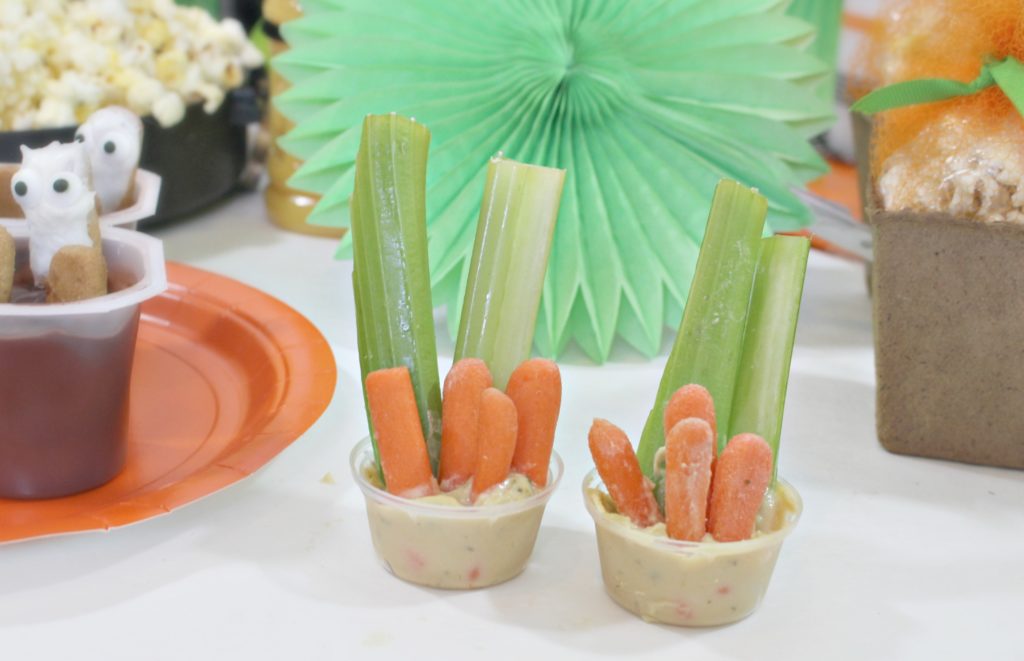 Serve snacks in these DIY fancy tulle pumpkin treat boxes.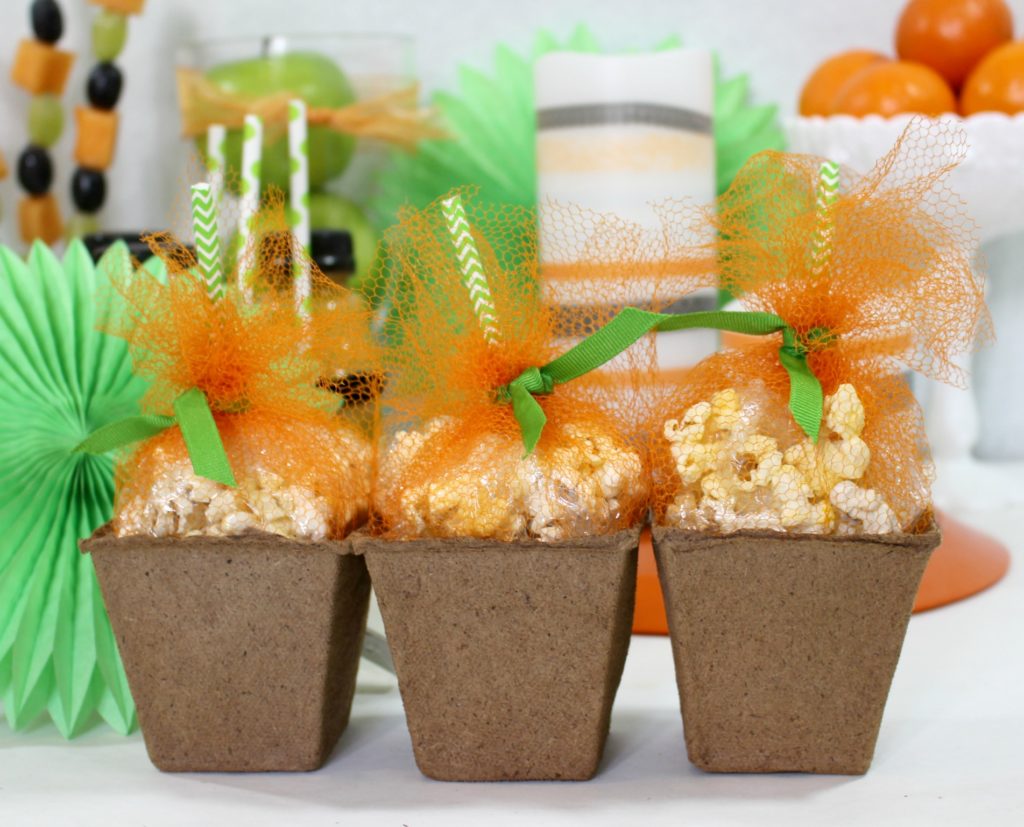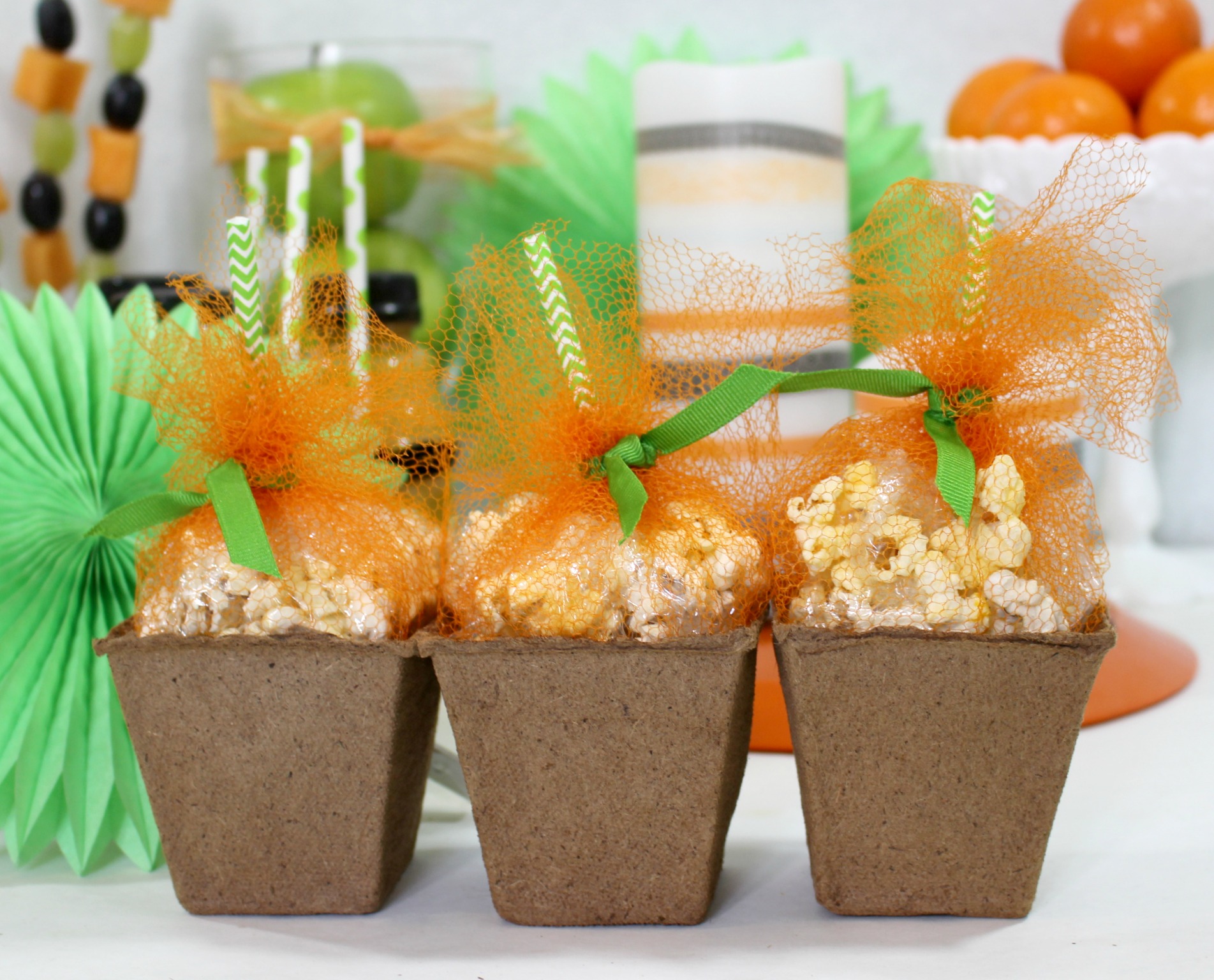 Every party has to have a treat. These pudding cups with graham cracker ghosts and gravestones are still on the healthy end of desserts and they are the star of the Halloween party.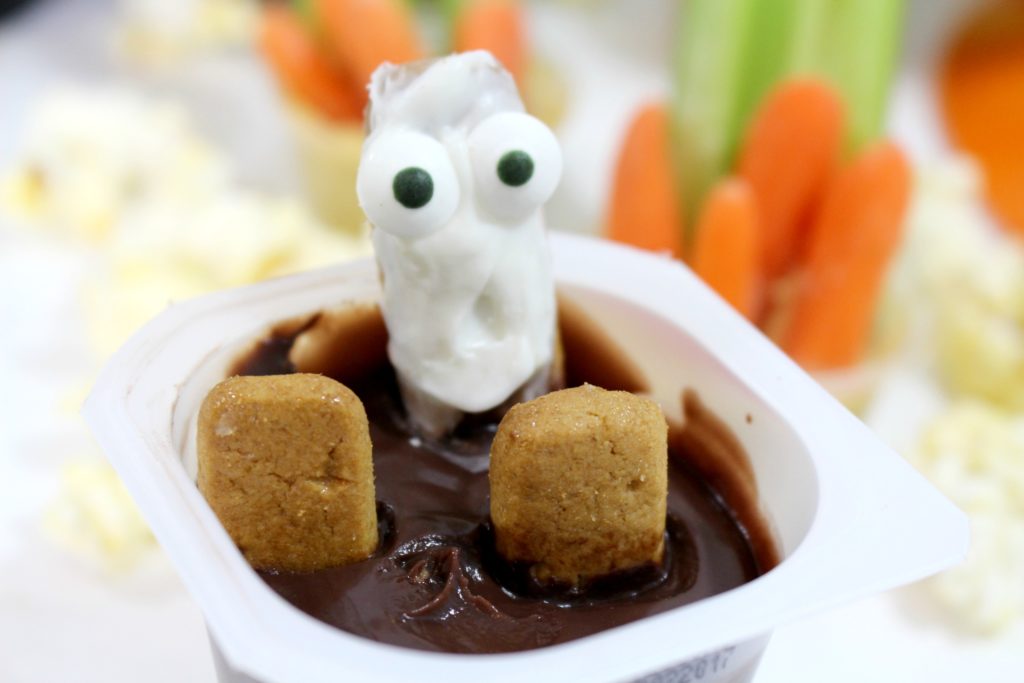 Use Halloween themed washi tape to decorate candles, vases and more.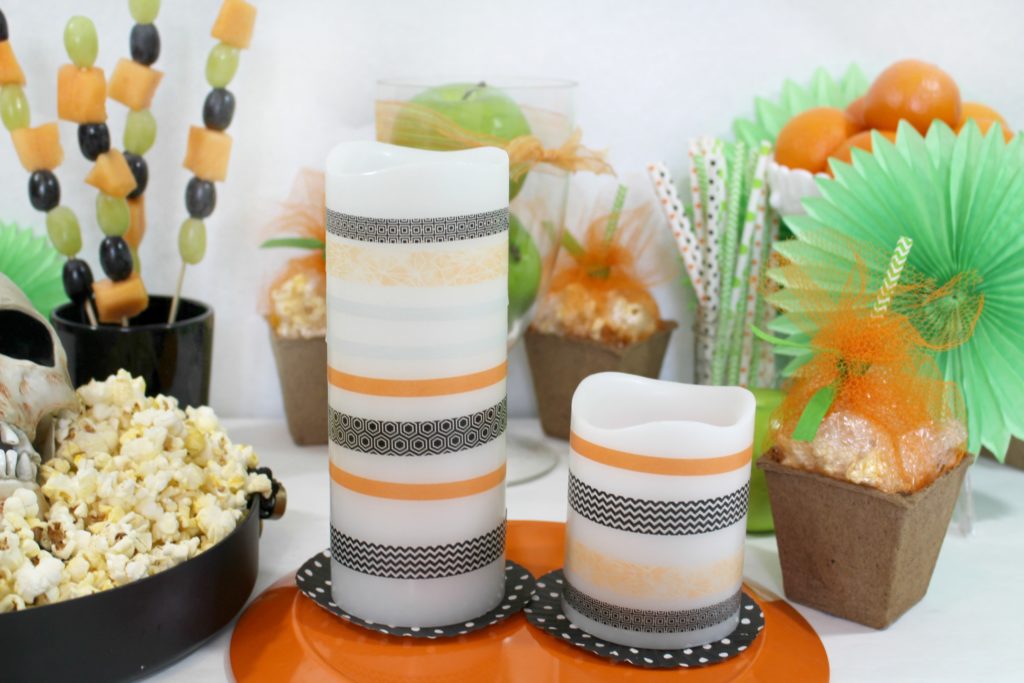 Make these fancy tulle pumpkins that will look adorable on  your party tablescape.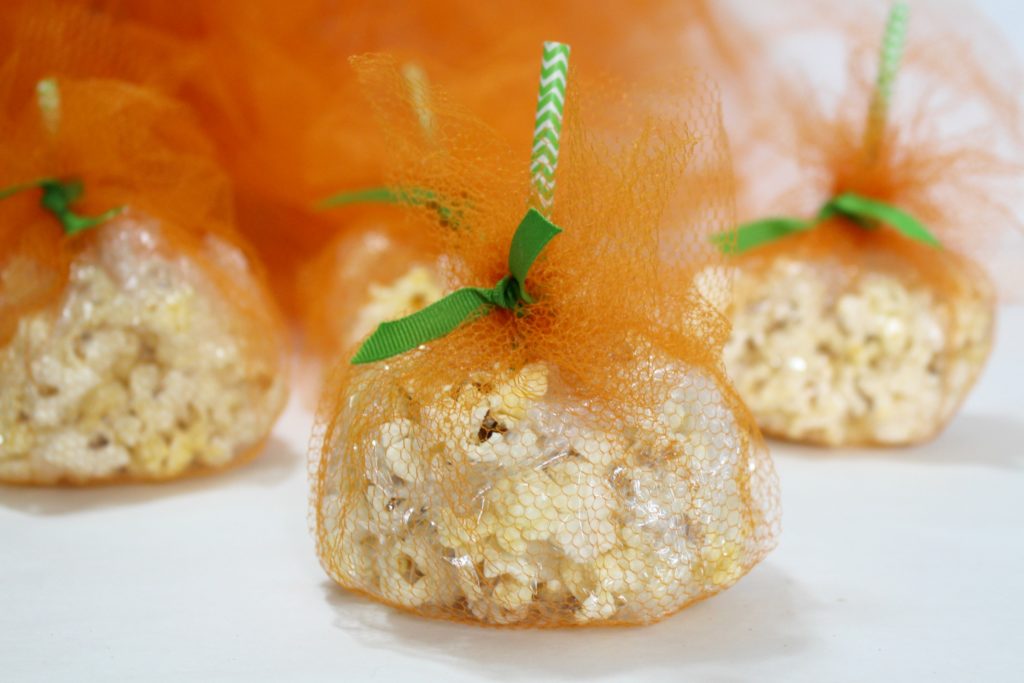 Paper straws in Halloween colors are cute for decor and great to use if guests want glasses of water instead of orange juice. Have disposable cups and bottled water on hand.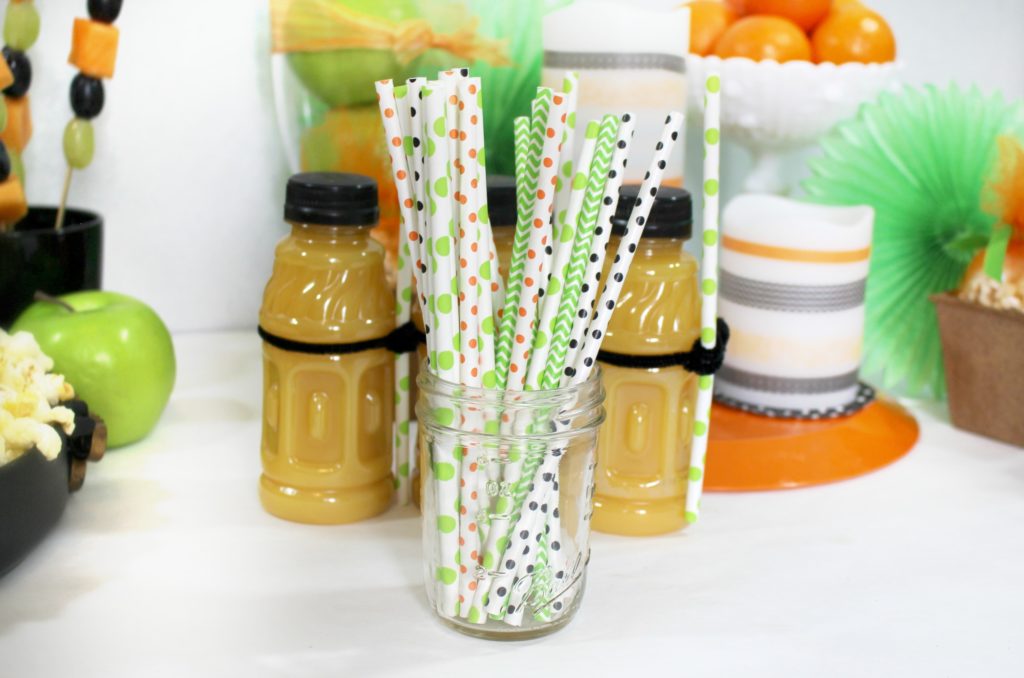 I hope you have a fun filled and fancy Halloween party with your kids!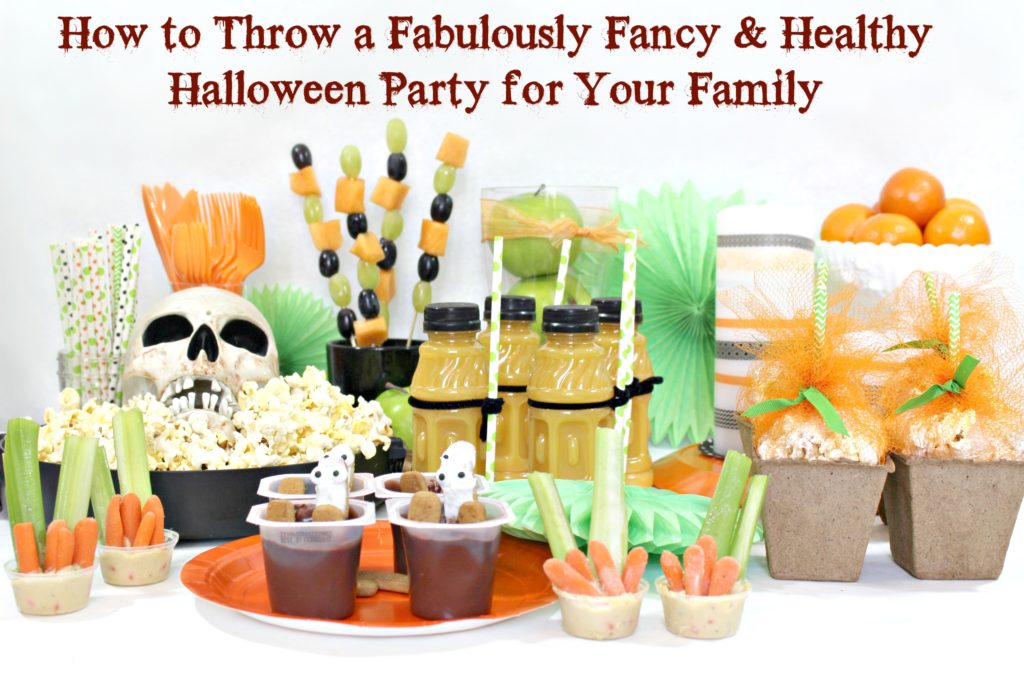 Here is a free printable for Halloween Themed Frameable Art as well.