This shop has been compensated by Collective Bias, Inc. and its advertiser. All opinions are mine alone. #VivaLaMorena,#RediscoverLaMorena #CollectiveBias
Something that I love about my family is that we are always up for adventure. Whether that means spur of the moment travel or trying new foods, all of us love the thrill of new experiences. My family and I love spicy foods and the rich flavors of authentic Mexican foods. This is why I recently used LA MORENA® Chipotle Peppers in Adobo and Sliced Jalapenos to create a new recipe for Pulled Chicken. From start to finish these are easy to make and inexpensive too. I like using the slow cooker to marinate the chicken and make it easy to pull apart. If you love rich and spicy authentic Mexican flavors like us, you are going to go crazy for this fun recipe. If you love adventure like we do, rediscover LA MORENA®. If you have not tasted this authentic Mexican brand, try it to discover new flavors and new ways of cooking.

LA MORENA® Spicy Chipotle Pulled Chicken
What you need:
3 pounds of chicken breasts
2 cans of LA MORENA® Chipotle Peppers in Adobo (7 oz.)
1 can LA MORENA® Sliced Jalapeños (28oz)
4 cups chicken broth
flour tortillas
grated chihuahua cheese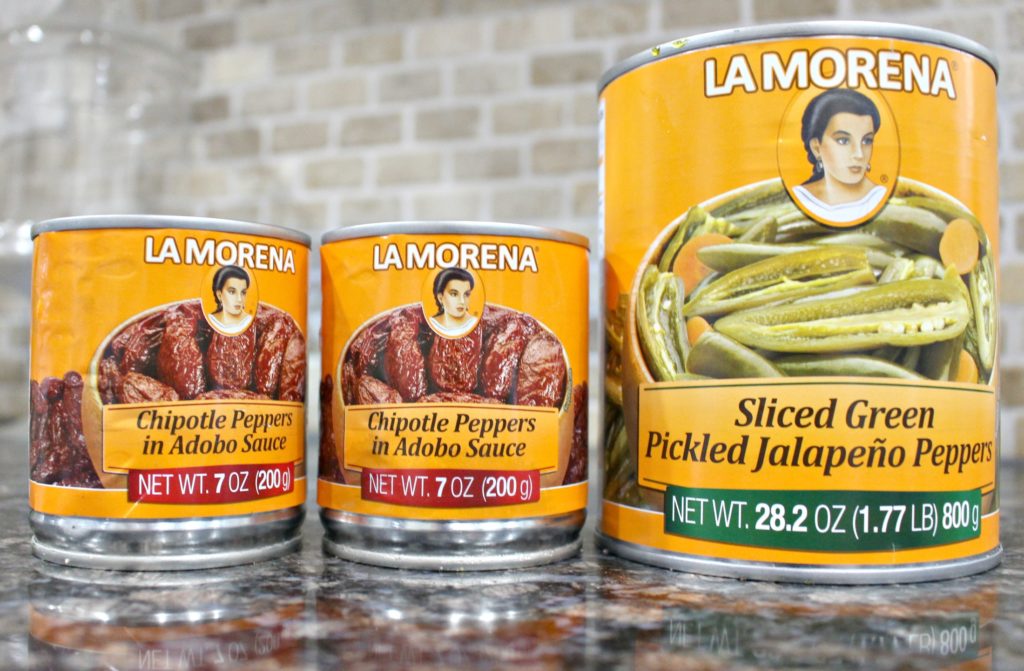 How to Make:
Pour the chicken broth into the crock pot.
Add 1 7 oz. can of LA MORENA® Chipotle Peppers in Adobo
Stir peppers in adobo and broth together to mix.
Add chicken breasts evenly in the crock pot.
Add  the other 7 oz. can of LA MORENA® Chipotle Peppers in Adobo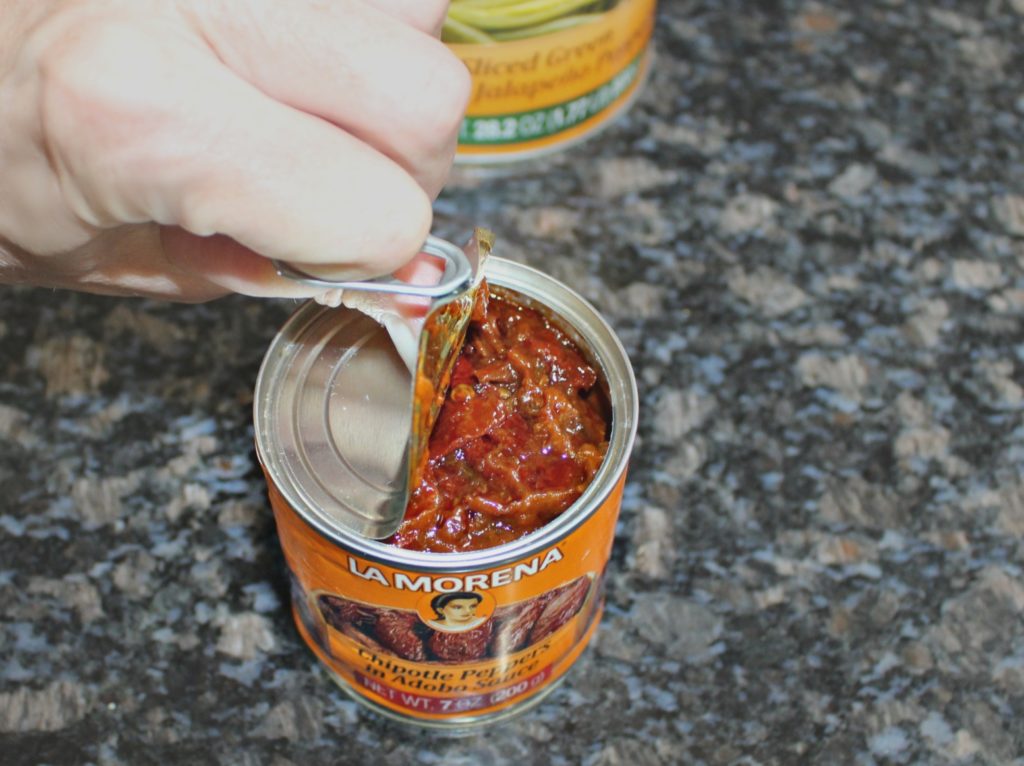 Add 1 cup (or more) of LA MORENA® Sliced Jalapeños (use a fork to take the peppers and carrots out of the can and into the measuring cup.)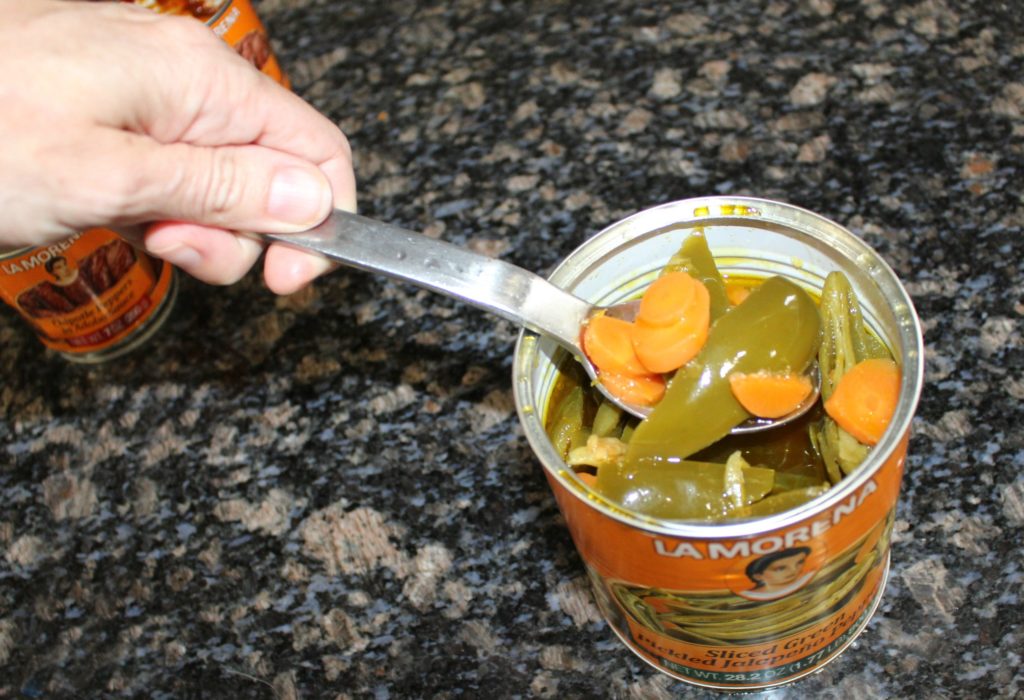 Cover and cook on high for 4 – 5 hours until chicken is falling apart.
Pull the chicken apart with forks in the crock pot tearing the peppers up along with the chicken.
Using a slated spoon, dish the chicken and peppers into a container, draining some of the broth as you do.
Once the chicken and peppers are transferred to a new bowl or container, pour some of the broth over it to keep it moist and flavorful.
Spoon onto flour tortillas.
Top with chihuahua cheese and wrap tightly into a burrito.
Do you know the popular brand LA MORENA®? It has been here for years (35 to be exact) providing you distinct flavor and quality for endless cooking possibilities. As the leader in the chiles and peppers, LA MORENA® has been providing the highest quality products made in the style and with the taste of the authentic and traditional Mexican recipes for over 35 years.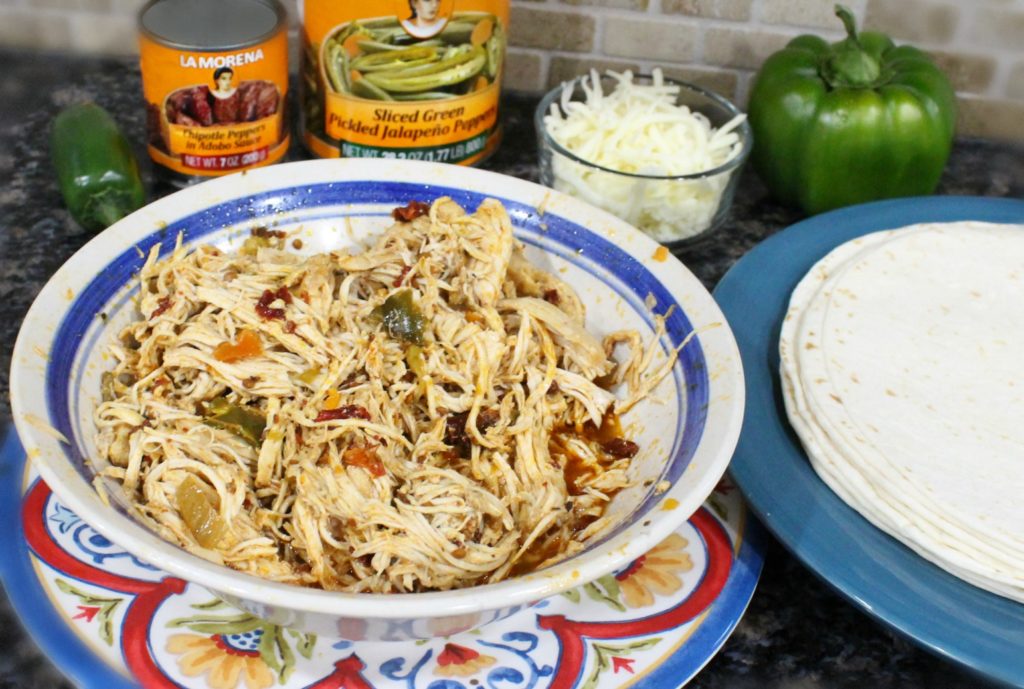 I get LA MORENA® products at Jewel-Osco grocery store. You can find them in the International Foods aisle also labeled Hispanic and Tex-Mex. Just check the aisle that has the traditional and authentic Hispanic food products and you will find LA MORENA®.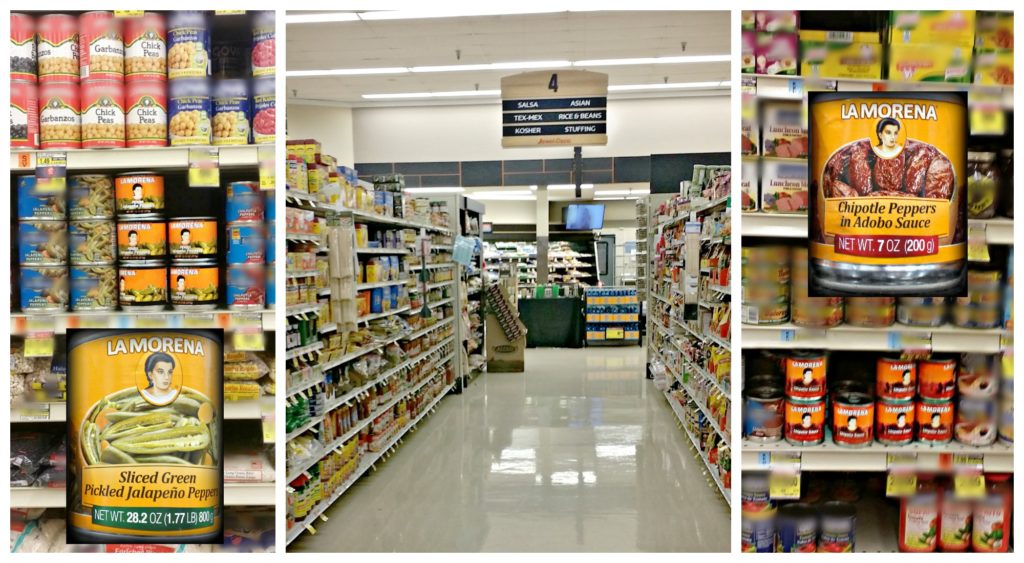 Do you have a taste for adventure? Rediscover more flavors and summer recipes with La Morena.
#VivaLaMorenaSweepstakes(7/19 to 8/23)
Social Links