I wrote this blog post while participating in a campaign by BOOMboxNetwork.com on behalf Madison Reed and received payment for my participation. All opinions stated within are my own.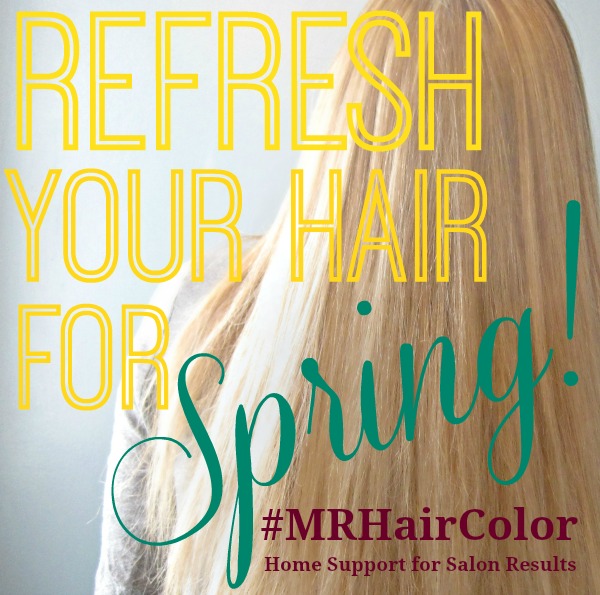 The Accidental Ombre
I have been so busy that getting my hair colored at the salon never made it to the top of my priority list. Therefore, my ashy dark hair grew out longer and longer until the roots were at my ears and the rest was light blonde. I was in desperate need of a color refresh. I love the new Ombre hair color trend, but mine was obliviously not intentional. The fact that the colors did not match or blend made it look clearly like an accidental Ombre spawned from neglect.   I did not want to use home products because they do a lot of damage to my long lightened hair but I had to find a solution. That is when I started searching around and found Madison Reed.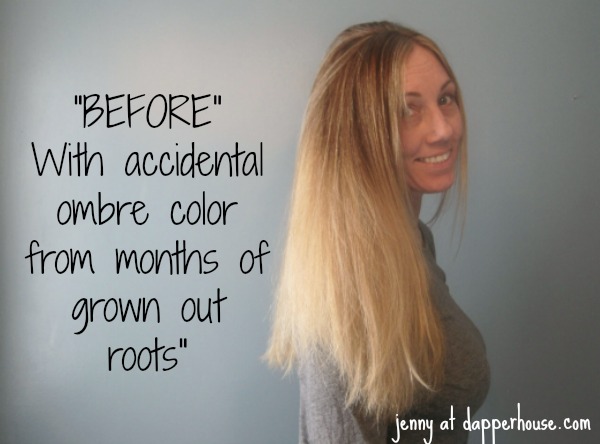 I was so happy to learn that the handcrafted hair color is high end and ammonia free so I was not nervous about damaging my hair. Then I read the positive reviews and decided that it was definitely worth a try. Here is how I used Madison Reed to color my hair at home and how it turned out in the end.
You order online with professional color consultants to guide you through picking out your perfect color. They will listen to your wants and help you pick out exactly what you need.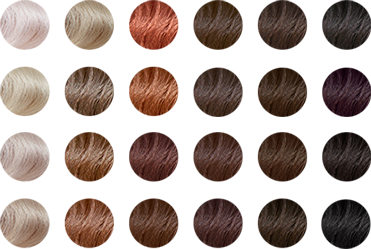 I ordered the Pisa Blonde because it had the neutral and ashy tones of my natural hair but a lightness level in between my roots and ends. The old hair that had grown out needed to have the brassiness toned out as well.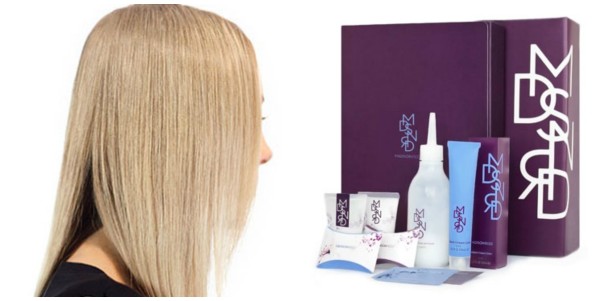 I was so excited to get my kit in the mail. When it came I opened it right up and was greeted with "Hello Beautiful". (How did they know?!) I have been married for long enough that my husband will never call me beautiful again and at 43 years old I have to take my compliments where I can get them. So I really liked the greeting from Madison Reed!
The pack had so many little extras that are really important to have a salon experience at home. 2 sets of high quality gloves, barrier cream and implicit directions that are easy to follow.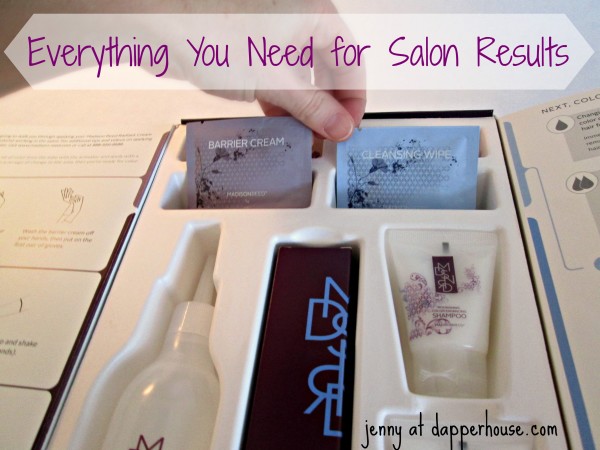 The Madison Reed color knocked me off my feet because it is thick enough to never drip or run and there was no smell because they are no ammonia-based dyes. After it was applied to my hair I slipped on the cap to prevent mess and drying. Then instead of sitting at a salon with my head under a dryer and a senseless magazine in my hand I did some chores with a cocktail in my hand.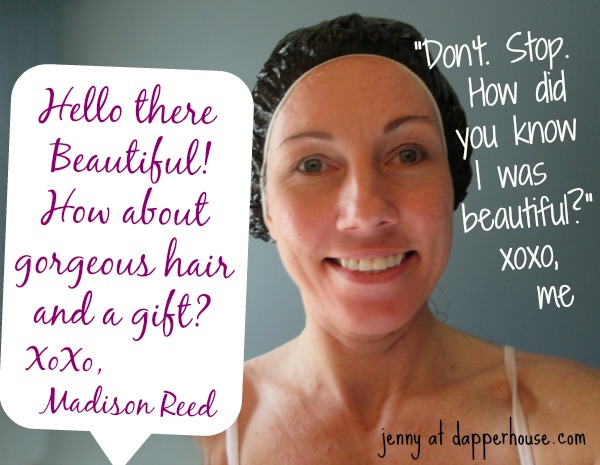 Upon coming back to read about the next step, I realized that I had overlooked the gift in my box. I can't ruin your surprise but I will say that Madison Reed loves us so much that the spoil us with compliments and gifts.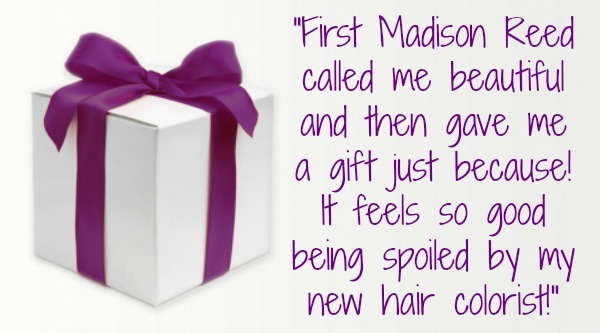 Ater my 35 minutes I jumped in the shower to rinse the color out. When I opened the shampoo that was in my kit I seriously freaked out. It smelled so good like fresh herbs and paradise. then after shampooing my hair with it, I realized that I didn't even need conditioner! My hair was softer than it had ever been and didn't smell like nasty hair color. I used the conditioner on my ends and also because it smelled so clean and nourishing.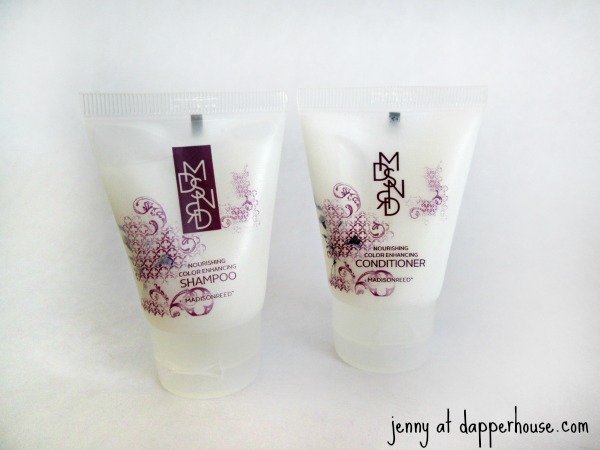 I gave myself a relaxing blow out and was so excited to see the results. As my hair dried I could see that my hair looked even! It was multi-toned natural hair color in a shade of light neutral blonde. I absolutely loved it. And 100% Grey hair coverage. (Take that mother nature – Madison Reed is age defying!)
Act Now with this SPECIAL OFFER 20% Off + Free Shipping on your first box of Madison Reed
Salon quality hair color
Better color for your hair
Ammonia, resorcinol and paraben free
Delivered to your door
Easy to apply at home
Color experts on hand to help you
Contains keratin, argan oil and ginseng root extract
You set your own delivery schedule for when you need it at your home.