*This is not a sponsored post but does contain affiliate links. Opinions and content belong to jenny at dapperhouse.
This is one of the coolest crafts because it spans across age groups and skill levels so that the whole family can enjoy doing this together.  It is not frustrating and simple to do. This is a perfect DIY project to do on a family craft night (after you have spray painted the items). It is also a perfect way to spend qulity time with your child in 30 minutes or less.  Super simple, very creative and a whole lot of CUTENESS!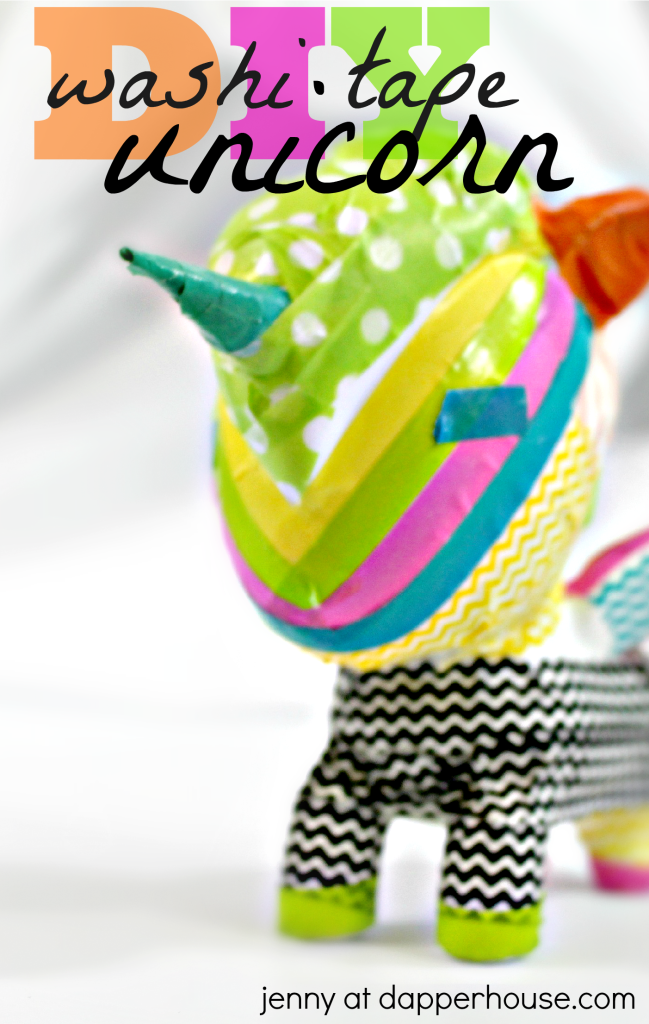 Things that you could use to decorate:
trophies
action figures
figurines
recyclable cups or boxes
any old toy
baseball, hockey puck. . .
If you don't have something lying around the house, head up to the second hand store and find something fun.
You will need:
an item to decorate
white spray paint
washi tape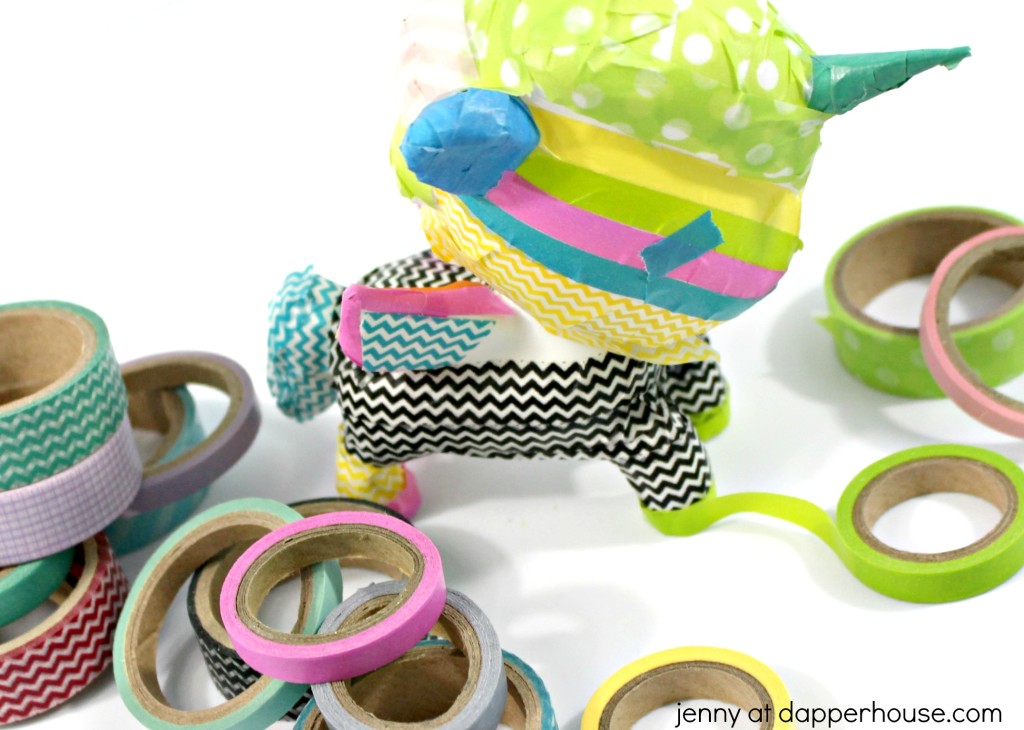 Directions:
Take your item and spray paint it white (If it is not already) This is because the washi tape is translucent so you want the washi tape to show up crisp and colorful!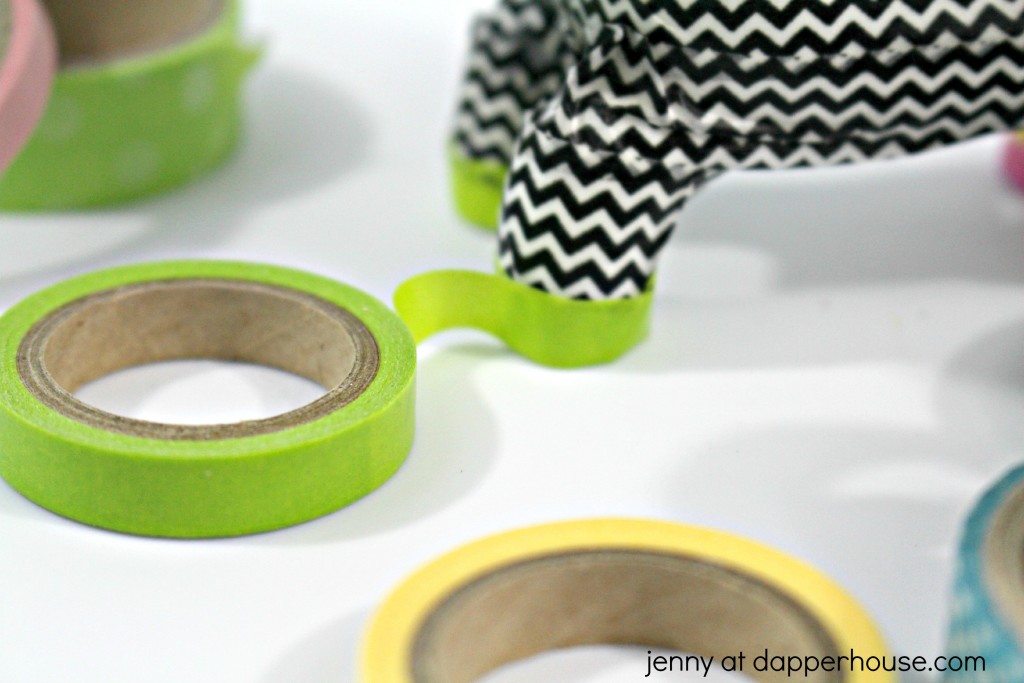 Once your item is dry you are ready to cover it with washi tape. You can do all sorts of designs or simply add bits of tape for a colorful confetti effect.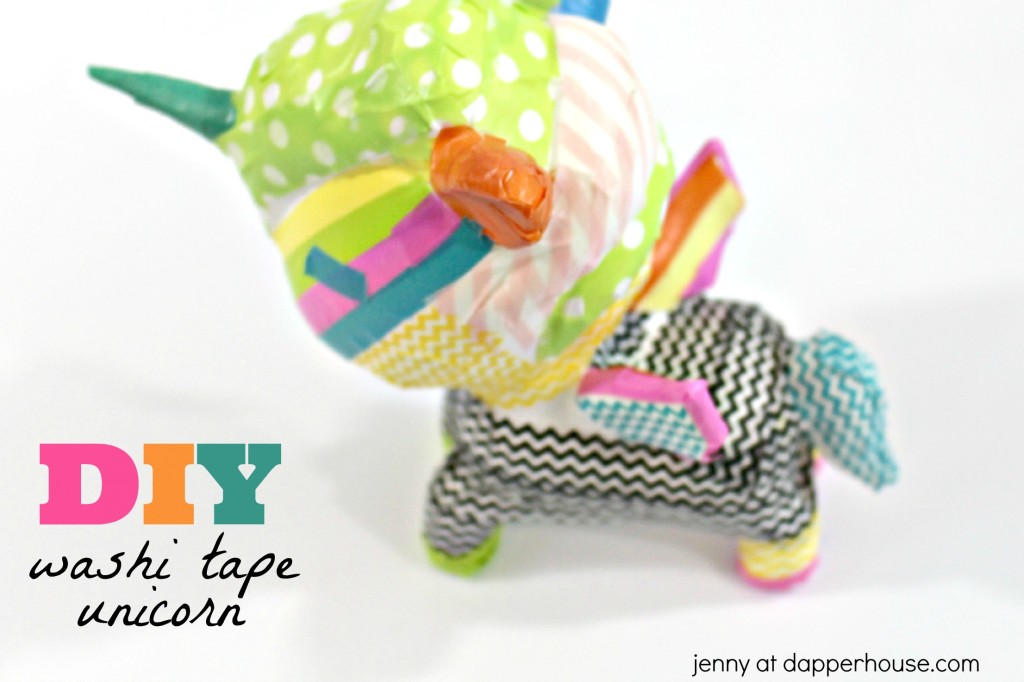 And that's that!
What item are you going to decorate?
Here are links to items similar to the ones that I used in this craft. Just click to buy or to see more. . .

You may also like:
Unicorn Clothing & Accessories for all ages
Best Unicorn Gifts EVER for Adults & Teens
Make Magical Unicorn Cupcakes from Scratch
Free Unicorn Bingo Game Printables
You can also follow my Unicorn board on Pinterest!