*This is not sponsored content. All opinions and content belong to jenny at dapperhouse.
There are a billion recipes for roast chicken but you are going to love this one IF. . . you want something easy but with fresh ingredients and IF. . . you like gourmet with only an hour from start to finish. Sound like the perfect recipe for you? Great! Because it is the perfect dinner to make your family happy. Here is what you do. . .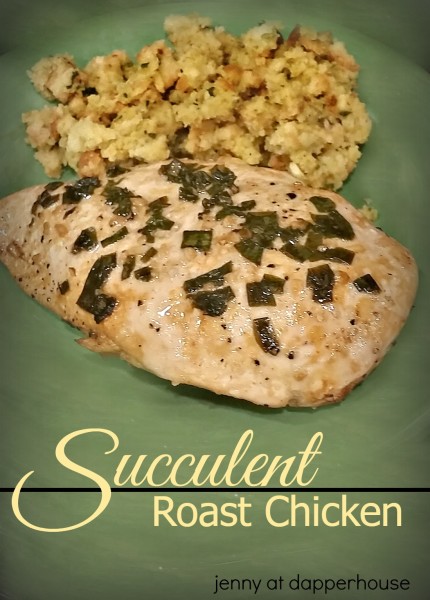 Preheat oven to 350
In a small bowl add:
2 Tbsp Soy Sauce
1 Tbs Worcestershire Sauce
1 Tbsp Pancake Syrup
3 Tbsp Red Wine Vinegar
1/2 tsp Hot Pepper Sauce
1/4 c. Olive Oil
2 tsp Minced Garlic
1/4 c of chopped green onion
1/4 tsp sea salt
1/4 tsp ground pepper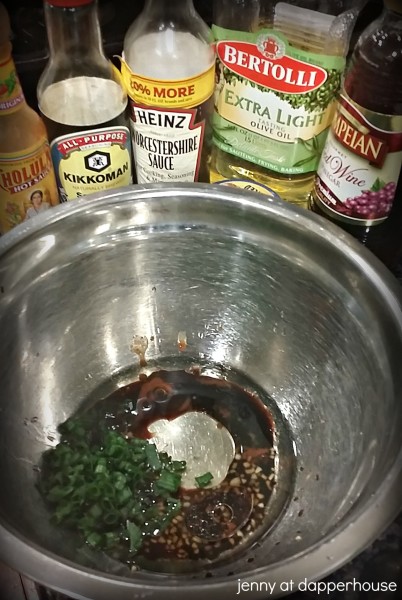 Set the bowl aside and remove two large chicken breasts from the packaging. Using a fork, stab the breasts twenty times all over to fill with holes.
Add chicken to the bowl and move around in the marinade until it is covered and soaked in. Add chicken breast to a small greased baking pan and pour marinade over the chicken breasts.

*If you are short on time then bake them right up. If you have time to let them marinade from 1 – 3 hours that is good too.
Put into the oven and bake for 20 minutes.
Remove from oven, flip chicken over and put back into the oven.
After 10 more minutes flip the chicken back over and bake for 10 more minutes.
Move each breast on to a plate and serve with healthy sides.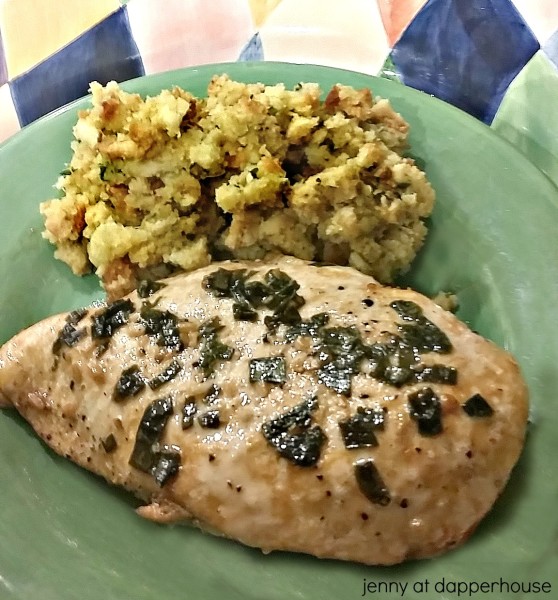 My family loves chicken and I am always looking for recipes that they love. For this recipe I added ingredients that I know they like and luckily it was a big hit. What is your family's favorite ingredients to eat with roasted chicken?