This shop has been compensated by Collective Bias, INC. and The Coca-Cola Company, all opinions are mine alone. #ServeWithACoke #Jewel #CollectiveBias
This summer has seemed like it is going by so quickly. Without the routine of the school year, it has been a whirlwind of activity. Paul and I and our oldest son work. We all try to enjoy spending more time with friends. Carpooling to activities at all hours of the day and night causes my work extend to nights and weekends. Each of us being busy has left little time to focus on the family as a unit.
Throughout the years I have implemented Forced Family Fun. (Paul calls it "FFF" or "Triple F"). What this means is that when I call a Forced Family Fun activity, everyone has to participate no matter what. We all spend time together and enjoy each other no matter what else we may have had planned, because family always comes first. I will explain more about Forced Family Fun in our home so you can implement it in your family too.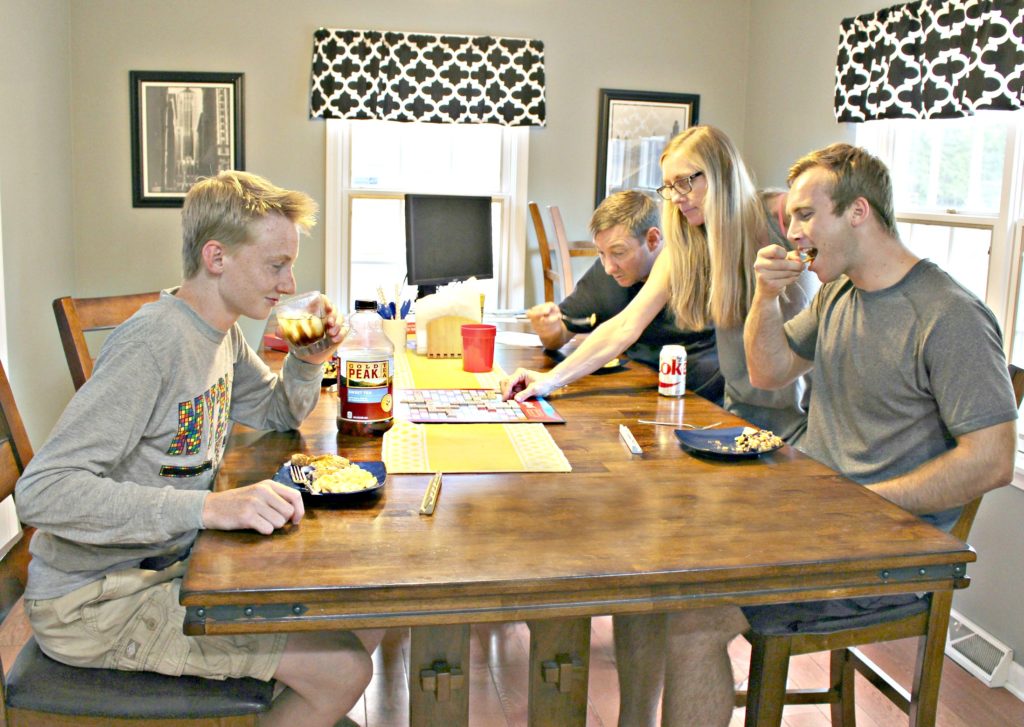 I use the word "forced" because it is required that every family member be present no matter what. Our "FFF" times are always nurturing for each person and a lot of fun for us together. So while it is "forced" in that we may have to break previous plans to show up to "Triple F", there is not a negative connotation to spending time bonding together as a family. It is "forced", but it is cherished be each member of the family because we all agree that we are important to each other and need to spend time together to show our love and support.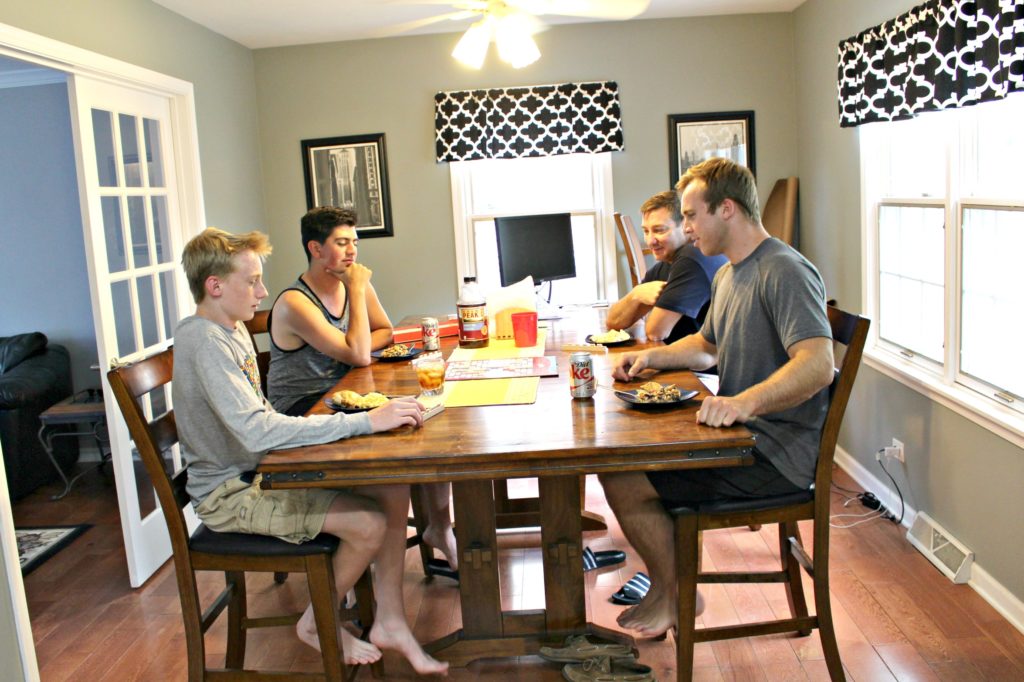 One thing I do is to never have regularly scheduled "FFF" days. I only use Triple F events when I feel or notice that we need to connect as a family. I think that because these "FFF" times have always been intermittent, it made them more special and helped the kids know that they needed to drop everything and focus on family.
Forced Family Fun can be something as simple as dinner & game night or as big as a road trip. The rules are that everyone agrees to have a good attitude, participate and focus on strengthening  relationships with family members regardless of what activities we do.
Make dinner easy so you can spend more time together. Taking out a chicken meal and Gold Peak tea from Jewel is a convenient way to serve dinner so that we have more time for fun.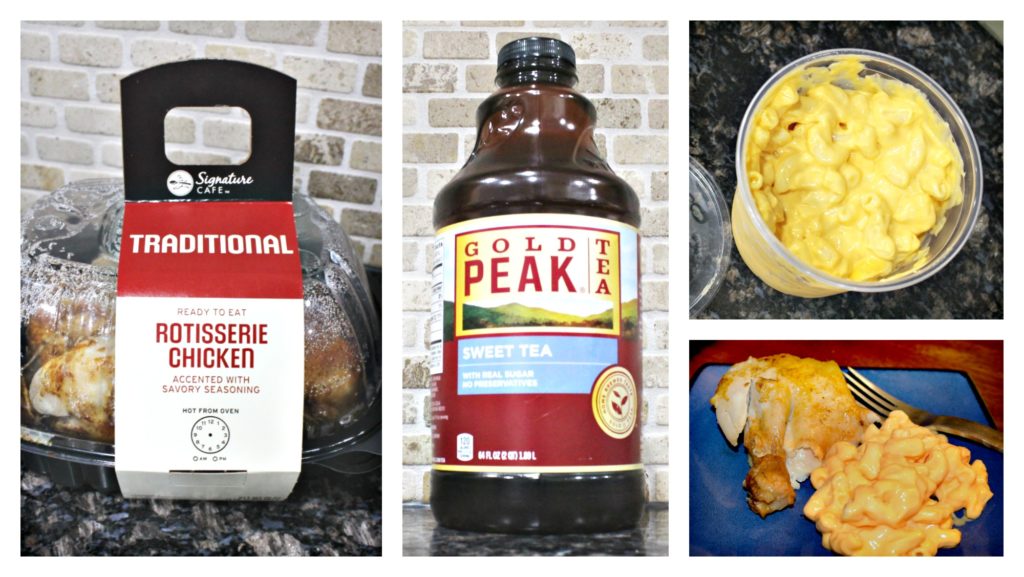 I shopped at a Jewel-Osco store in Illinois. They have a board in the deli department that detail their signature chicken meals. You can choose from various types of chicken in the deli case or a rotisserie whole chicken on a display in the same area. You can also choose Coca-Cola™ products with your Signature Meals, but I chose the 64 oz. bottle of Gold Peak® Tea found in the bottled iced tea aisle.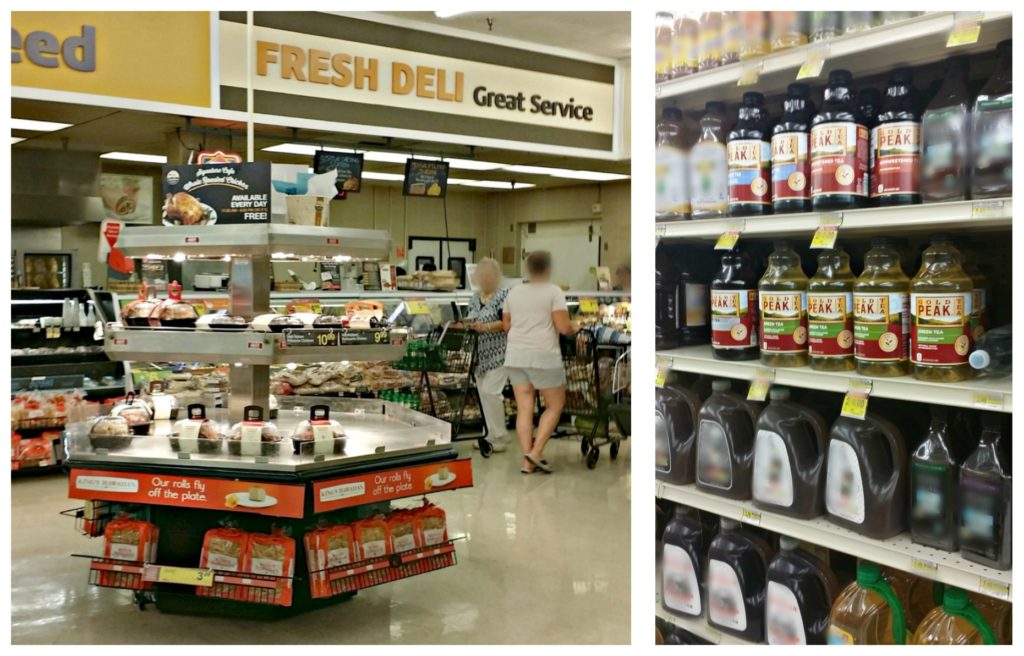 In order for forced family fun to work, you have to plan an activity and meal event that everyone will like. Planning fun and food that every one enjoys can be tricky, but to make everyone happy, I used some of the rotisserie chicken  from Jewel to make my version of cowboy caviar. This gave the option for plain chicken or a spicy dish.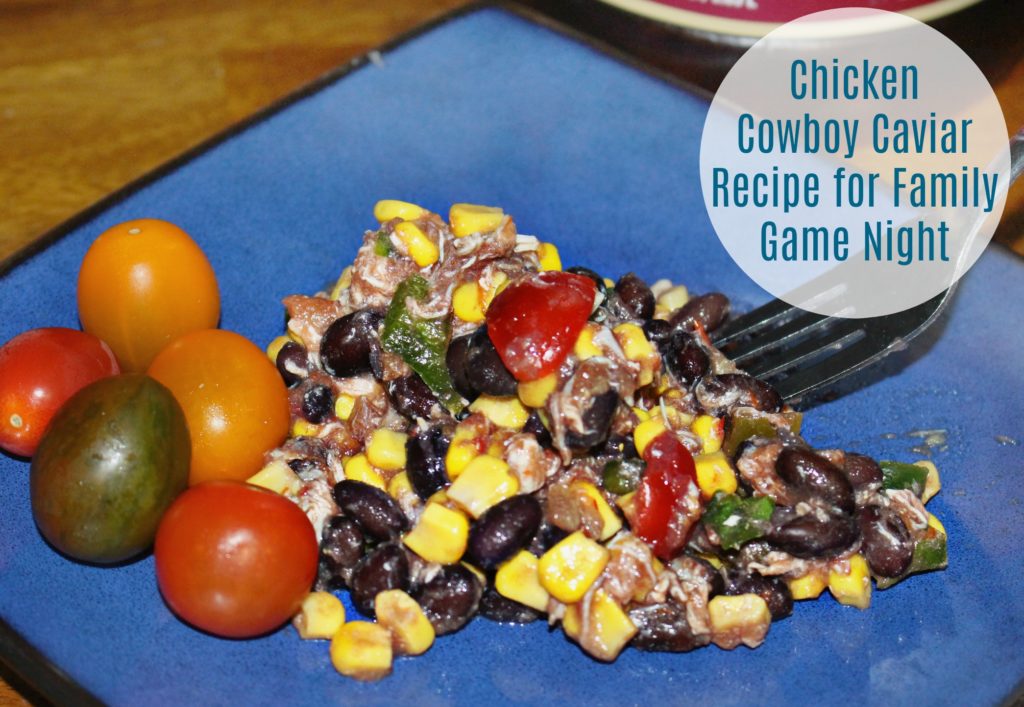 Our neighborhood grocery store called Jewel has good food for convenient family dinners. With their ready-to-serve chicken signature meal deal (Rotisserie Chicken with sides) Diet Coke® and Gold Peak® Tea everyone is happy! The perfectly balanced flavor of a Gold Peak Tea completes any meal.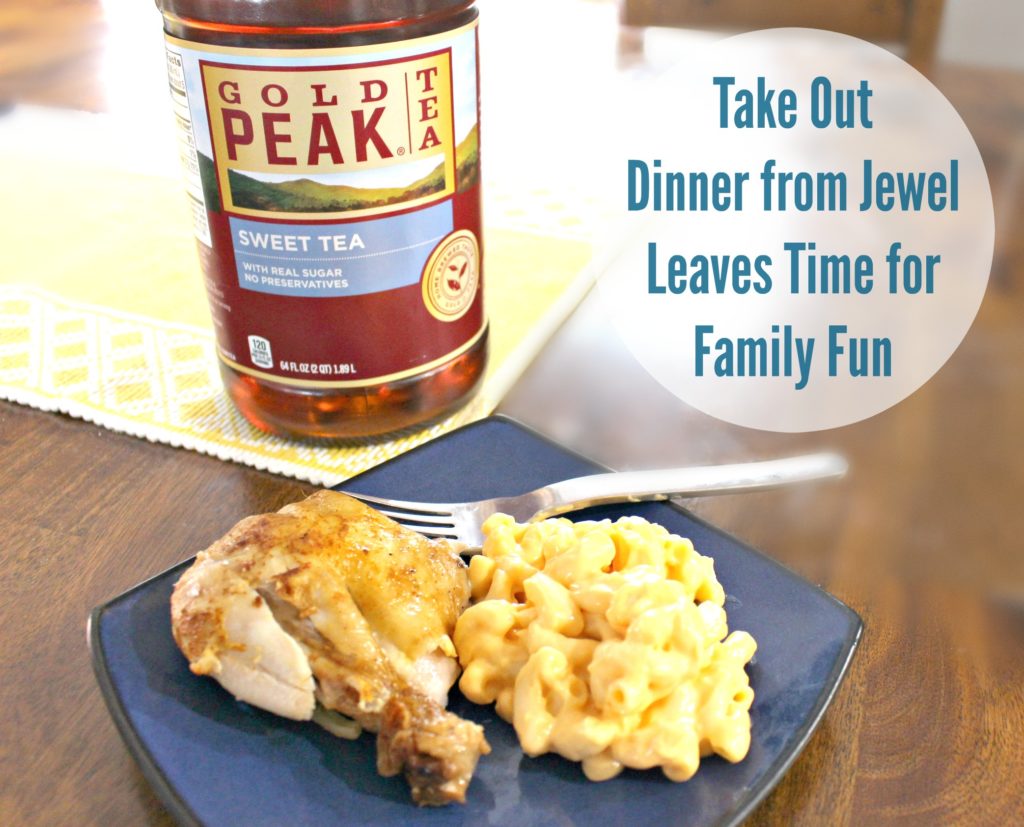 Here is the Recipe for our family's favorite Cowboy Caviar
What you Need:
1/2 cup rotisserie chicken (chopped)
1 can black beans (drained)
1 can of corn (drained)
1/2 cup salsa
1/2 cup tomatoes (chopped)
4 sprigs of green onion (chopped)
1/4 cup chopped bell pepper
1/4 jalapeno pepper (diced)
squeeze of fresh lemon juice
1 TBS olive oil
1 tsp sugar
1/2 tsp salt
3 grinds of fresh pepper

How to Make:
Get all your fresh ingredients cut and added to a mixing bowl.
Add the lemon juice, olive oil, sugar, salt and fresh pepper and stir to mix well with the fresh veggies.
Add the chicken, beans, corn and salsa and fold them into the fresh mix.
Serve with forks or tortilla chips.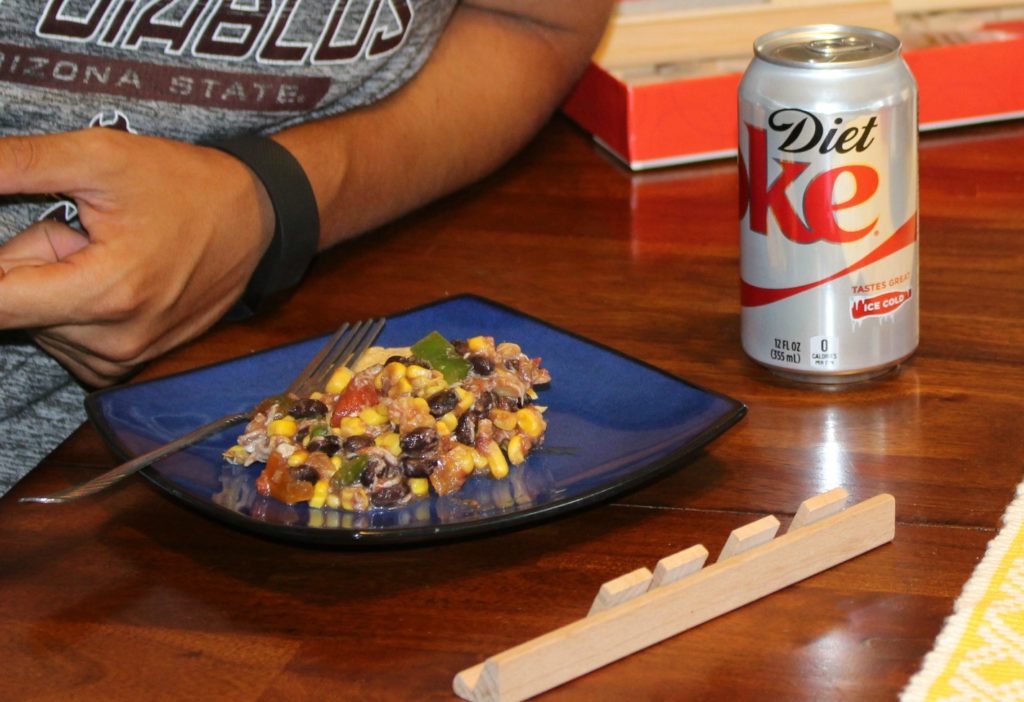 Plan your own "Forced Family Fun" night with chicken meal deal, Gold Peak® Tea and Diet Coke® from Jewel-Osco and have fun playing games and making memories with the ones you love.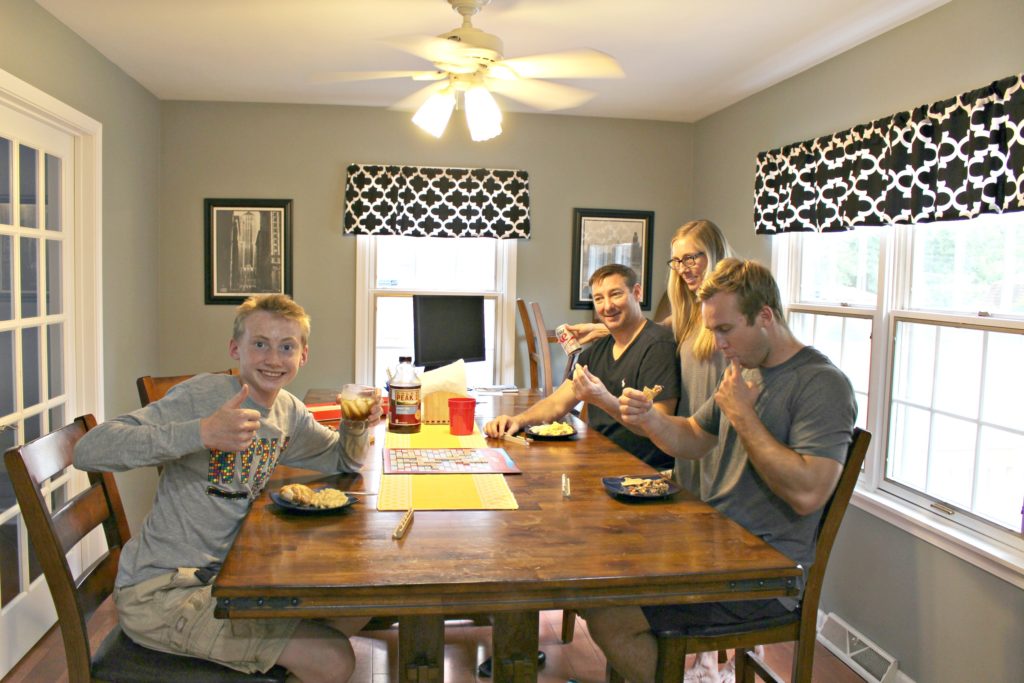 Check out some fun Coca-Cola and meal pairings.