These raspberry almond bites are not only delicious and no-bake, they are also naturally gluten free. The no bake style is very similar to this breakfast bar. The beauty of this recipe is that you do not need to make any substitutions with gluten-free products and its quick and easy to whip up in a hurry! Every single ingredient in this recipe is gluten free by nature and combines to make this tasty, colorful, and nutritious snack. It is perfect for your family's healthy lifestyle. 
Ingredients
2/3 Cup Fresh Medjool Dates, Pitted (About 6 Dates)

2/3 Cup Almonds

2/3 Cup Cashews

1/3 Cup Unsweetened Shredded Coconut

1/3 Freeze-Dried Raspberries

Sea Salt to Taste

1 Tablespoon Water

Extra Freeze-Dried Raspberries for Sprinkling on Top
Equipment
Food Processor

Parchment Paper

Access to a Refrigerator
Instructions
Pit the dates. Use a small serrated or paring knife and slice 1/4th to 1/8th down vertically into the date. When you hit the pit, pull open the date and remove it.

Combine the pitted dates, almonds, cashews, coconut, raspberries, and sea salt in a food processor. Pulse until the mixture breaks into pieces.

Add water and blend until the mixture becomes sticky and binds together.

Prepare the parchment paper on a cookie sheet.

Roll the mixture into balls and place onto the parchment paper.

Crumble the extra freeze-dried raspberries you set aside and sprinkle on top of the balls.

Refrigerate for 2-3 hours.

Enjoy!
Variations
You can play a lot with this recipe. There are many different things you could do to make this recipe your own, and gluten-free!
Use Different Dried Fruit
Don't like raspberries? That's okay! Try some dried strawberries, blueberries, cranberries, or any other dried fruit you do like. The larger berries you may need to crumble to make sure the bites are not affected by its size.
Try a Different Shape
You don't need to roll them in tiny balls if you don't want to. You could roll the mixture into a cylindrical shape, put them in the fridge, and then cut them into cookies. You could roll the mixture flat and cut out shapes with cookie cutters to make it fun for the kids.
Nutritional Value
As said before, all ingredients are naturally gluten free and nutritious.
Number of Servings: 16
Serving Size: 1/16th of the recipe (generally one cookie or bite)
Calories: 111

Total Fat: 7.2 grams (11% daily value)

Cholesterol: 0

Sodium 19.8mg (1% daily value)

Total Carbohydrate 10.9g (4 % daily value)

Dietary Fiber: 2g (8% daily value)

Sugars: 6.9g

Protein: 2.8g (6% daily value)

Iron: 5%

Potassium: 5%

Magnesium: 11%

Zinc: 5%
All percentages are based off of a standard 2,000 calorie diet.
This almond raspberry bites recipe is easily adapted into something for you and your family, as well as being naturally gluten free. Keep these bites in your desk for a pick-me-up throughout the work day or in the pantry as an after-school snack for the kids.
Bio
My name is Sydney and I am an editor at CakeJournal. I spend most of my time finding every excuse test out new baking recipes. I write about everything from cake recipes to fun baking projects to vegan baking. If you can't get a hold of me I am probably out at a restaurant or in the kitchen!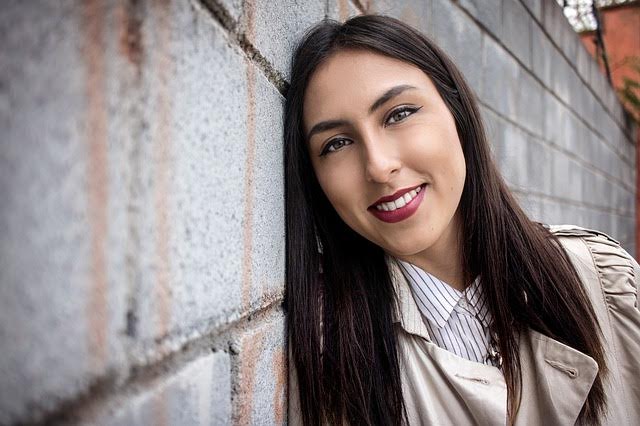 Facebook: www.facebook.com/cakejournal
Youtube: https://www.youtube.com/channel/UC04of5gPw-YIZGvL-YGXiSw
Pinterest: CakeJournal
Instagram: @cake.journal
Twitter: @CakeJournal