When it comes to find a gift for your best friend, any old thing simply will not do. Finding the right balance between thoughtful and personable is key to determining the best gift for your partner in crime. That's why we put together a list of our go-to, best gift ideas for your best friend- make her next birthday/ pay raise celebration/ rough day pick-me-up one for the books!
Customizable Best Friend Mug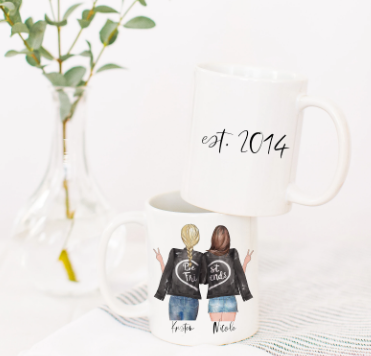 Source: Promenade Field
I personally believe that you can never have too many mugs, and when they come as cute and personal as these, it's hard to resist snagging one for your bestie (and maybe one for yourself!). Promenade Field has tons of options for customizing hair color, style, skin tone, and even what item to put in thei girls hands. Drop your names and the year your saga began and you have a memorable and personalized gift for your person. Take it to the next level by including a package of her favorite tea or go-to coffee blend with this customizable best friend mug.
Meaningful Jewelry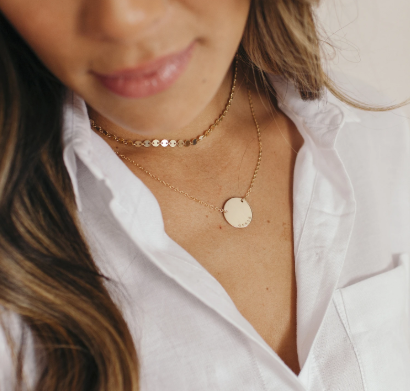 Source: Made by Mary
Whether she's big into collecting all kinds of jewelry or prefers a small array of simple pieces, meaningful jewelry is a fantastic gift for your bestie. A necklace with her name, or perhaps her children's names with the dates they were born, would be something that she could always have with her to remember how much you care. There are plenty of options for shape, size, color, and font, making it easy to customize the gift to her style and preferance. 
Your Most Recent Favorite Thing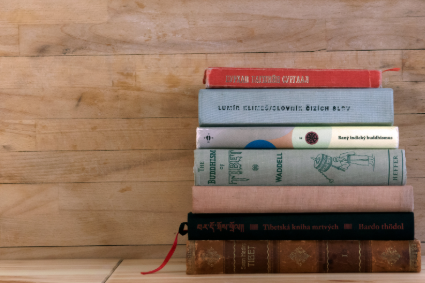 Source: LibreShot
You know that moment when you find a perfectly soft blanket that you never want to stop cacooning yourself in? How about when you buy a new pair of sweatpants that help you reach a whole new level of comfort? Or when you try a new recipe for banana bread that makes your heart sing? Chances are if you love it, your best friend could use some of it in her life as well. So go snag a tube of that new mascara you're obsessed with, or a bag of those chips that you can't stop thinking about and send it her way.