Roasted Brown Sugar & Cinnamon Chickpeas
When you want a healthy snack to satisfy your sweet tooth you can whip one up that has a rich, nutty flavor and provides good protein. This one is tasty, nutritious and very inexpensive. It is most likely that you have the ingredients in your kitchen right now so here is how to make Roasted Brown Sugar Cinnamon Chickpeas.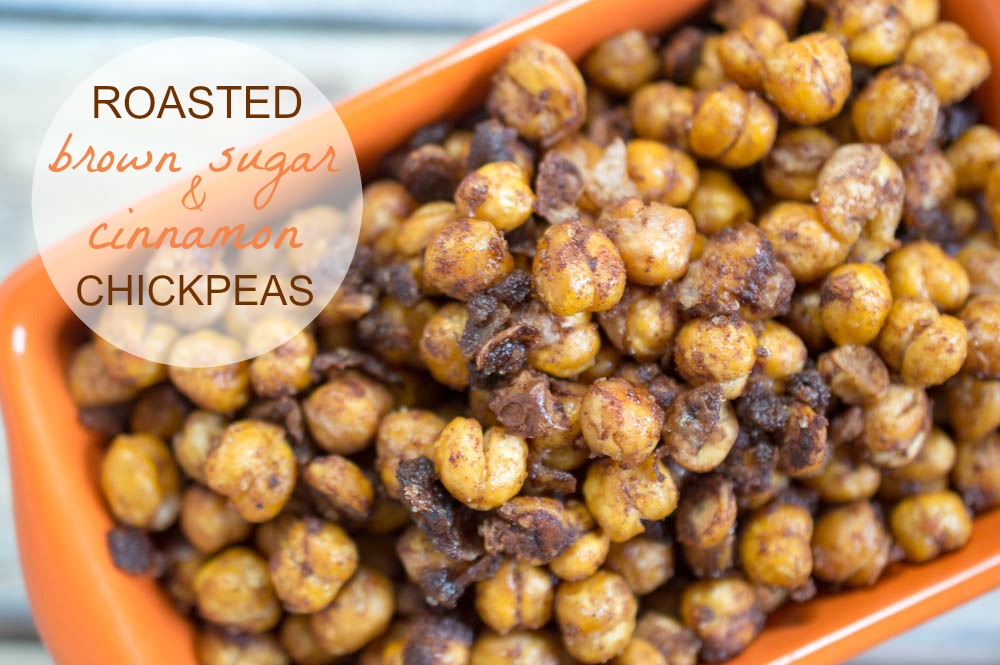 What you need:
1- 15oz can chickpeas
1 tbsp. packed light brown sugar
½ tsp. ground cinnamon
1 tbsp. olive oil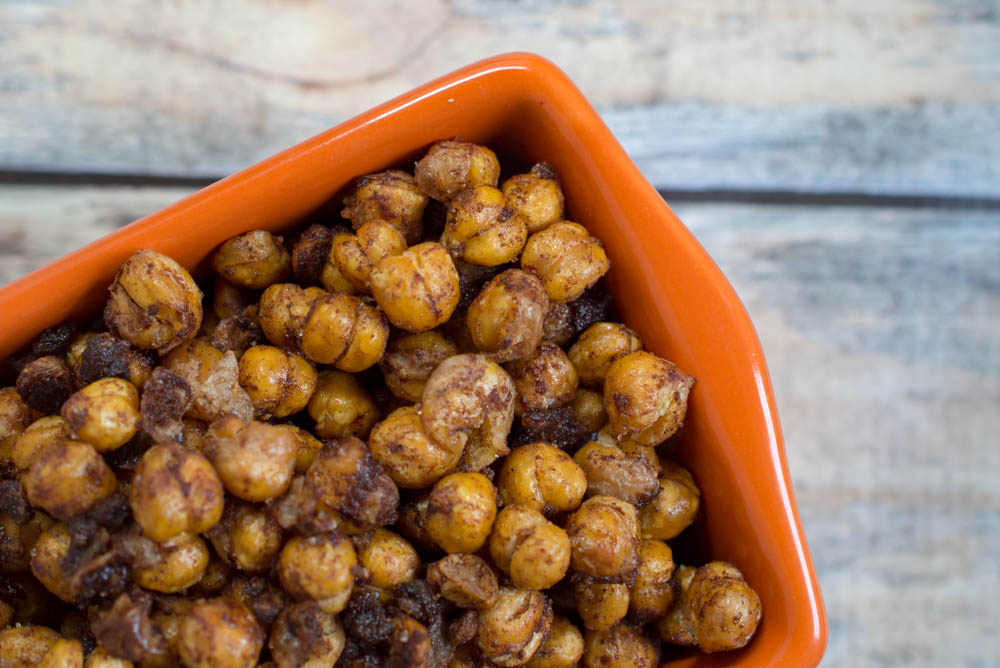 How to Make:
Preheat oven to 400*
Drain and rinse chickpeas.
Dry between paper towels or dish towels.
Add chickpeas and olive oil in a bowl and toss to coat.
Place chickpeas in a single layer on a baking sheet.
TIP: Use baking pan liners for the cookie sheet to help make clean up much easier.


Bake for about 25 minutes, shaking every 8-10 minutes.
Put back into the same bowl and toss with sugar and cinnamon. (The residual olive oil will help sugar and cinnamon and sugar stick to chickpeas.)
Enjoy!