Tupelo Honey Cafe is a renowned Southern food restaurant that we visited in downtown Asheville, North Carolina.  Their "scratch-made" foods change seasonally because they use responsibly sourced ingredients as the foundation of every dish. They use ethically raised meats. They use fruits and vegetables pulled and picked with the earth in mind. They take pride in their Southern food and hospitality.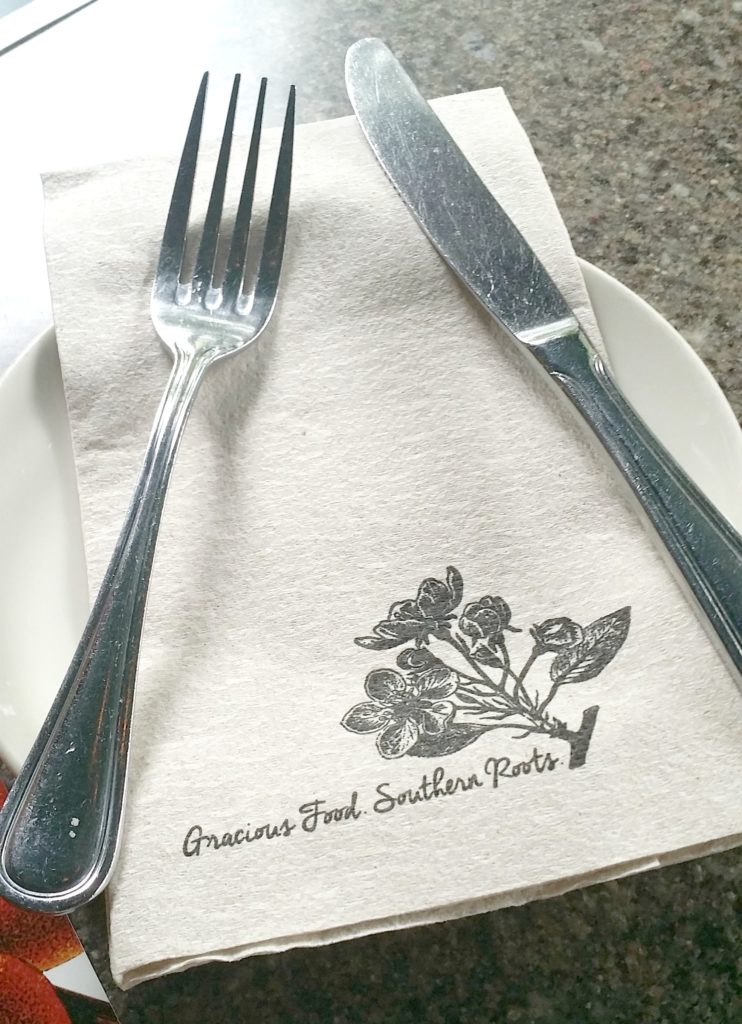 Not only do they have good business ethics, but their food really is amazing. There was over an hour wait to be seated, but everyone was talking about how it is worth every bit of the wait and I agree.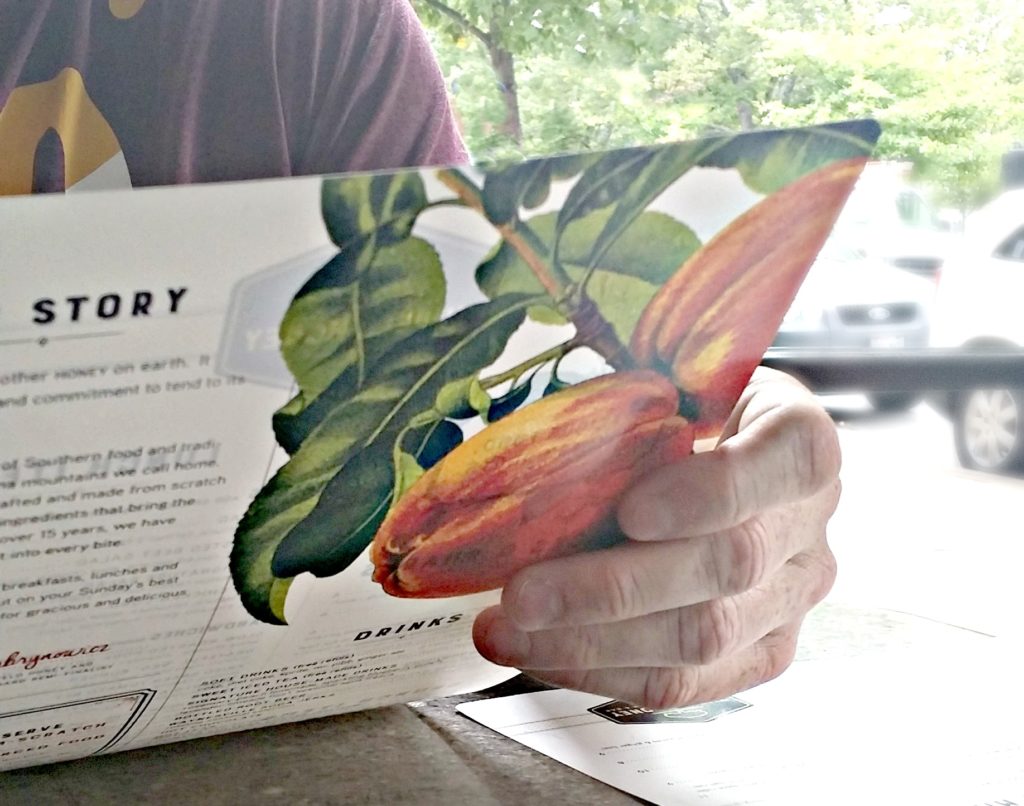 We went for Brunch. They bring biscuits to your table while you wait for your food, so I ordered a side of gravy (vegetarian milk gravy) to experience the true flavors of the south.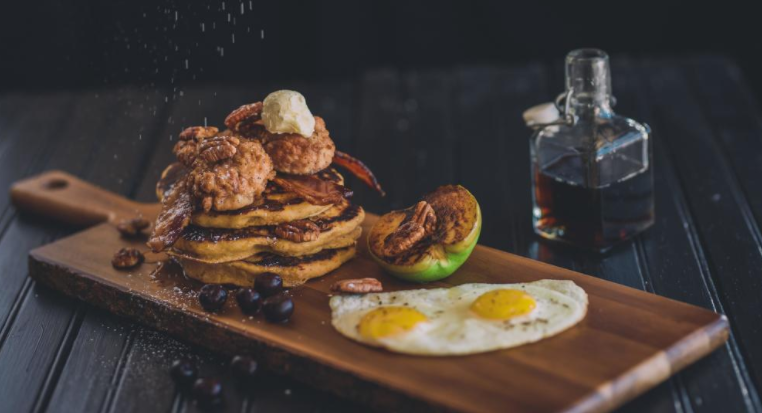 Paul ordered the Southern Shakshuka for $14. It was two baked eggs, Goat cheese grits, avocado and creole sauce.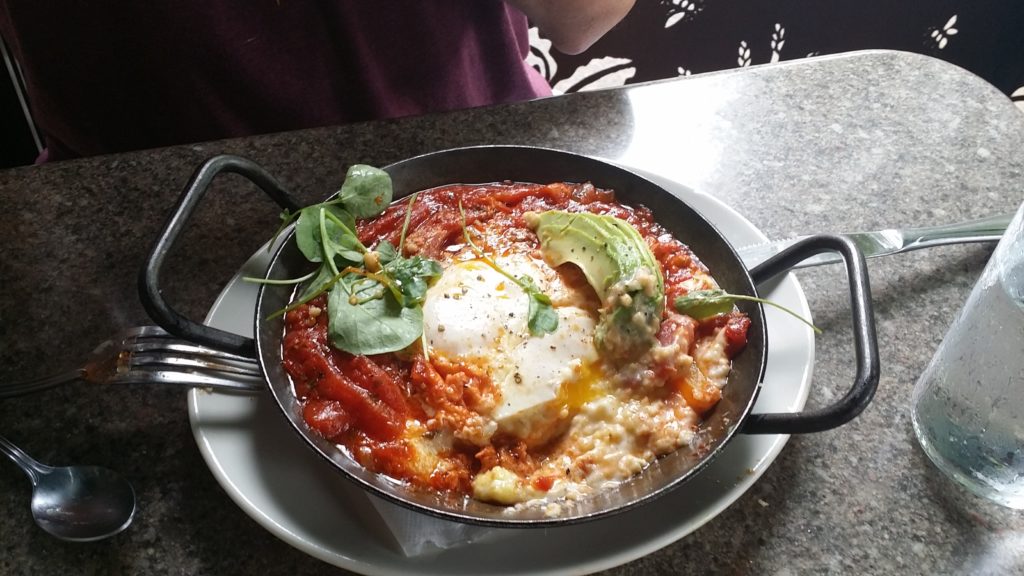 I ordered Avocado Toast & Eggs, also $14. On the thick whole grain toast was farmer's cheese, Aleppo pepper, red chili honey drizzle, and mashed avocado. I asked for two egg whites instead of fried eggs and it was served over fresh mixed greens.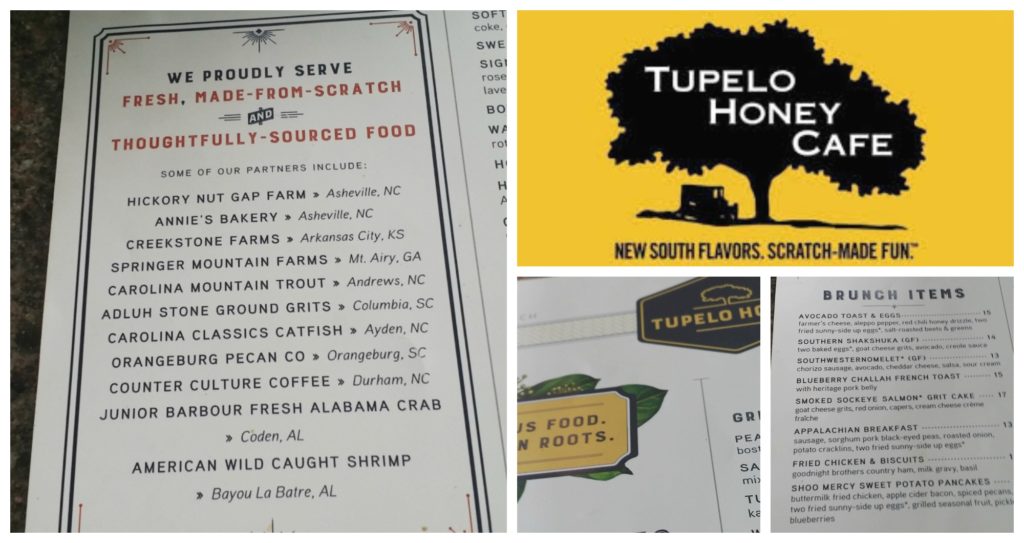 You can look here to find Tupelo Honey locations.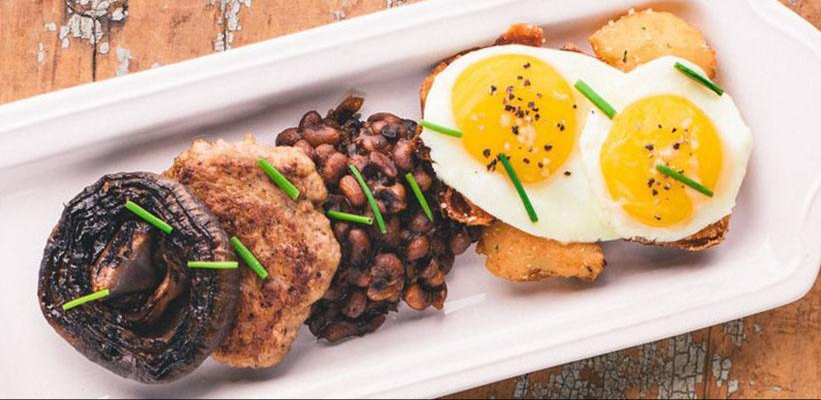 Would you like to learn about the farms that Tupelo Honey sources their foods from? Here are their purveyors.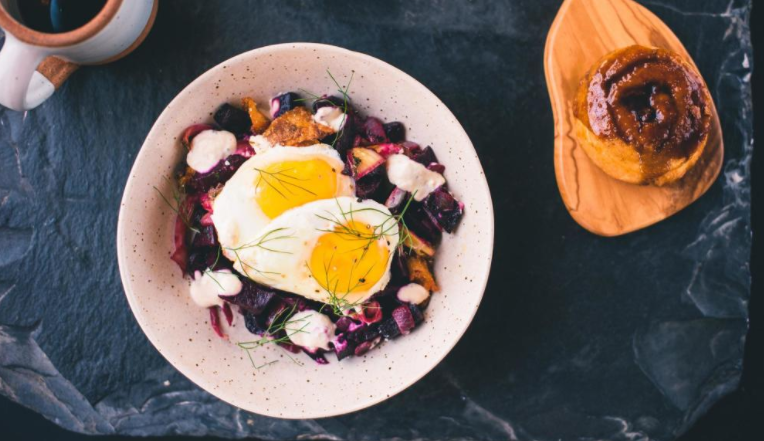 Tupelo Honey has generously shared some of their recipes so that when we live far away but still crave the Southern Greatness, we can replicate it at home.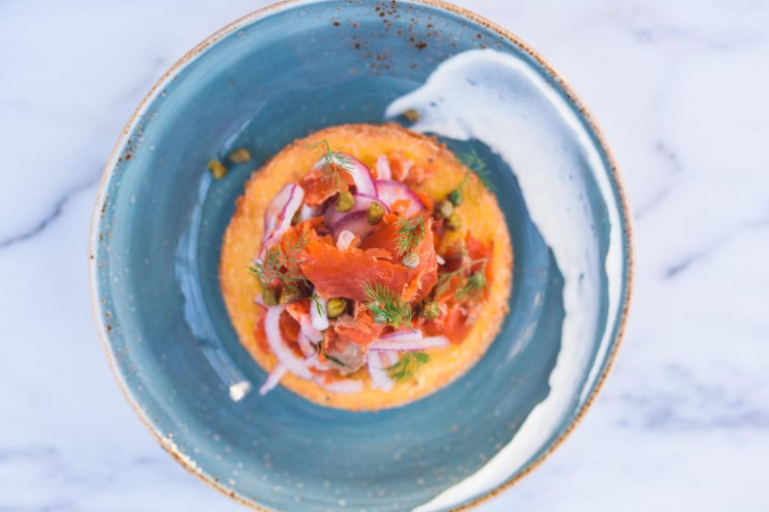 Save this one to Pinterest. . .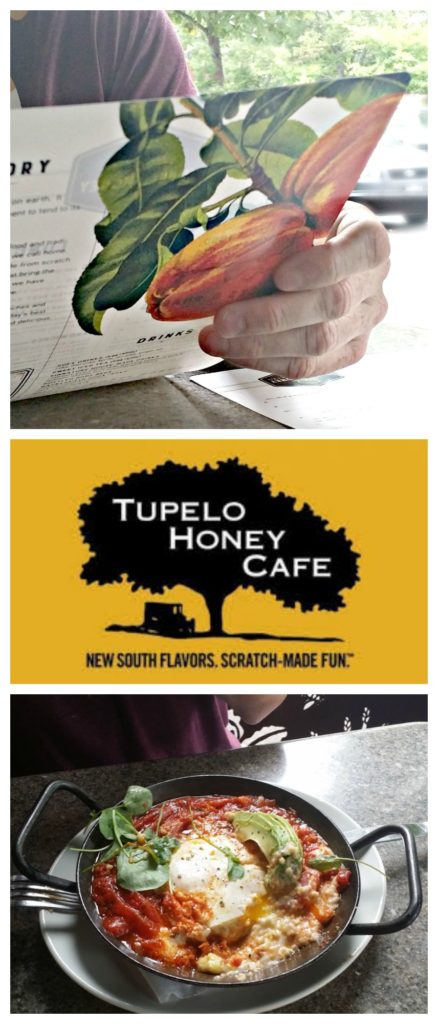 *some photos are mine and some belong to Tupelo Honey.