*This is not a sponsored post. All opinions belong to jenny at dapperhouse. Drink responsibly. 
Valentine's Day is a day for kids to exchange treats and cards, for lovers to show how much they care with flowers and gifts, and for married people to feel pressured to do something for each other. My guy likes his sweets for sure so I will grab him some of his favorite candy, but he doesn't care about cards (thankfully). In order to get what I want (a little attention) I know to call in some help from Captain Morgan, which is why I created this drink for my love on Valentine's Day. It is a Cherry Chocolate Creme Martini (Oh Yes!). It really does taste incredible and your man can enjoy a fruity drink without feeling wimpy! (Or if there is sports on television, you can drink alone like me!)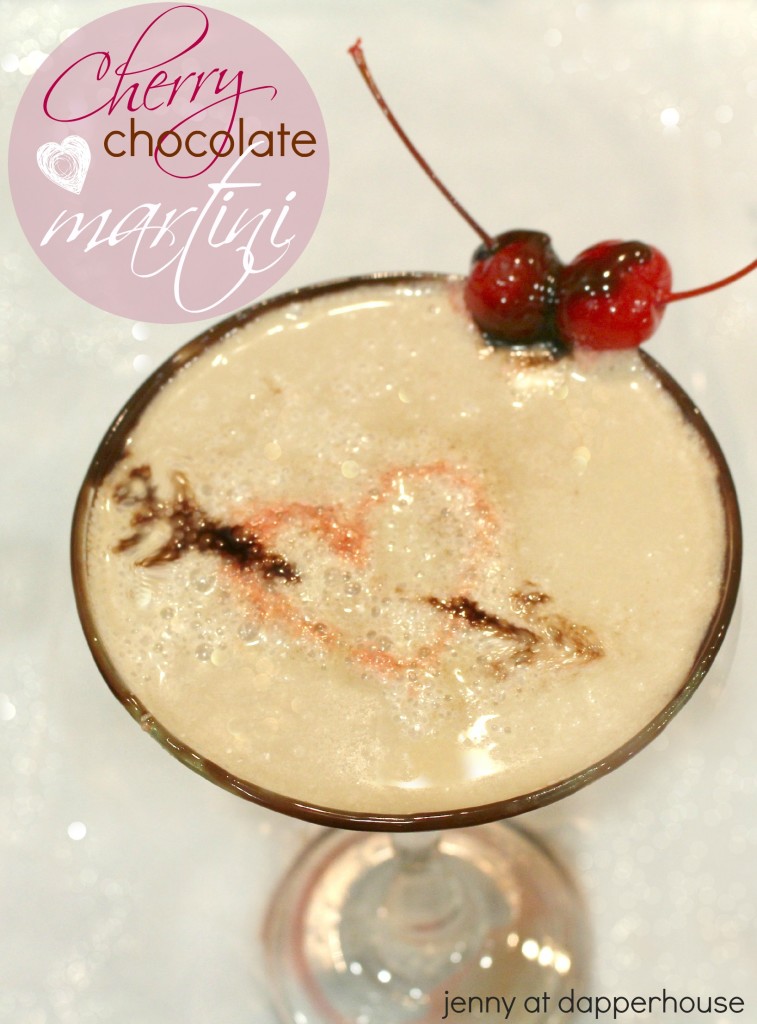 It is simple to make. The ingredients you will need are:
1 shot Captain Morgan
1 shots cherry vodka
6  Tablespoons half and half
1 can of chocolate soda (like Canfield's diet soda)
chocolate sauce
maraschino cherries
TIP: This is the ingredients to make two martinis. If you are drinking alone on Valentine's Day (like I will be) go ahead and make two for yourself. Don't forget to clink the glasses and give a cheers to us for being awesome!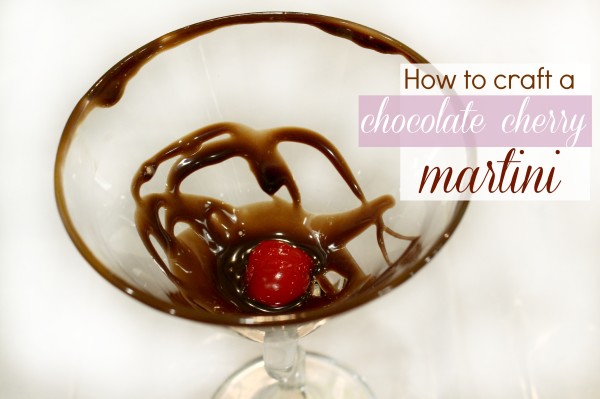 To make:
Coat the rim of the glasses with chocolate sauce.
TIP: I squeezed some onto a plate and dipped the glass.
Swirl chocolate sauce into the glass and drop a single cherry inside (without the stem on).
Layer ingredients into the glass:
1/2 shot Captain Morgan
1/2 shot Cherry flavored Vodka
3 Tbs half and half
Pour in the chocolate soda until a bubbly foam sets on the top.
To make the design you will need to pour a bit of the cherry juice onto a plate. Dip the edge of a knife into the cherry juice and transfer that to the foam. Go back and forth getting a bit of juice on the knife and setting into the foam to create the heart.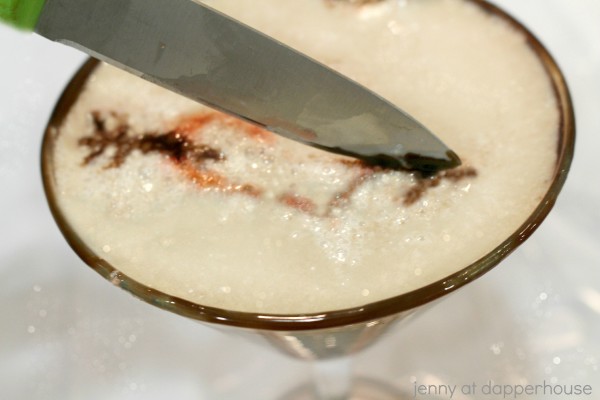 Once the heart is complete, use the same method with chocolate sauce and knife to create the arrow.
Then use the knife to make a slit in the side of the cherries so that they sit on the side of the martini glass. Swirl a bit of chocolate sauce on the cherries if you like.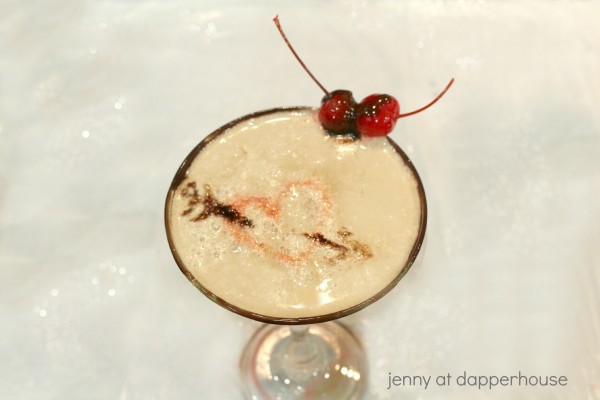 Cheers!
What are your plans for Valentine's Day?