*This is not a sponsored post. Opinions and content belong to jenny at dapperhouse.
Many of us are much too busy to cook complex meals, but if you are like me, you want something fresh not processed and gourmet instead of gross. Here is one of my favorite go to meals when I want to eat well without much time for prepping and cooking. Even better, this meal is packed with nutrition and a powerful punch of protein! You are going to love it.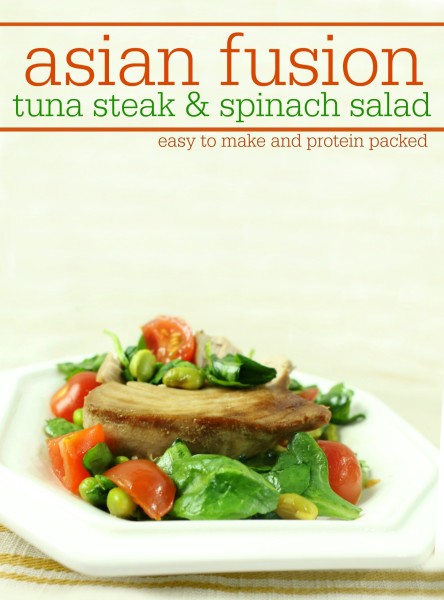 You will need:
1 1/2 cup shelled edamame
2 cup fresh baby spinach torn into pieces
7 cherry tomatoes cut into halves
2 tuna steaks
2 tablespoons water
2 tablespoons of olive oil
1/8  cup of soy sauce
1/2 teaspoon Old Bay Seasoning
1/2 tsp of garlic salt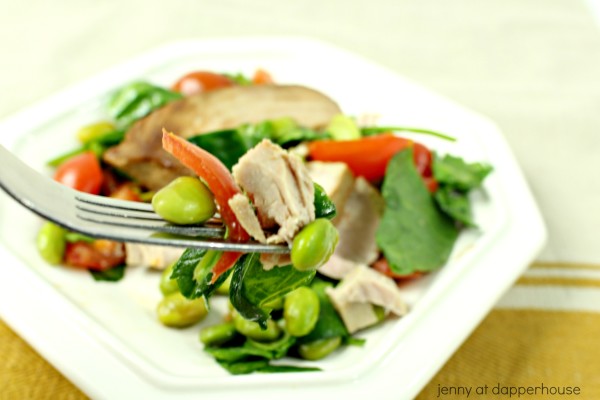 To Make:
In a skillet on med – high heat add  olive oil and seasonings.
Add edamame beans and stir fry for 3 minutes.
Remove beans from pan and set aside.
Reduce heat to medium and add tuna steaks.
Let cook until browned then flip to cook on other side.
Once the pan has become a bit cooler, carefully add the water and cover
the pan.
Let cook for 8 – 10 minutes.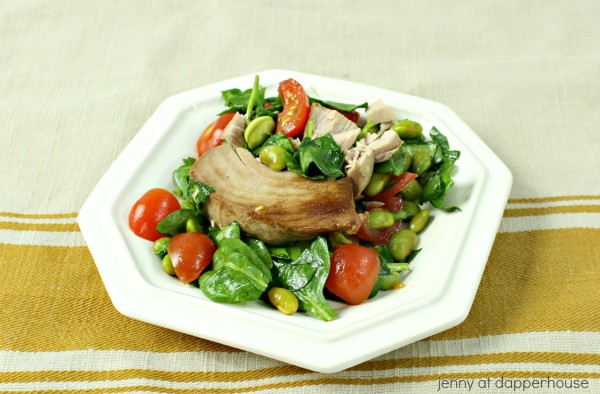 While the tuna is cooking, toss the edamame with the spinach and tomatoes.
Set 1/2 aside in a reusable container and the other half on a plate.
Remove lid and check to see if tuna steaks are cooked through to the center. If they are not cooked then flip the steaks, cover the pan and let cook again checking every 3 – 5 minutes.
When the tuna steaks are cooked through, remove from pan.
Set one on top of the veggies and another in the reusable container for later.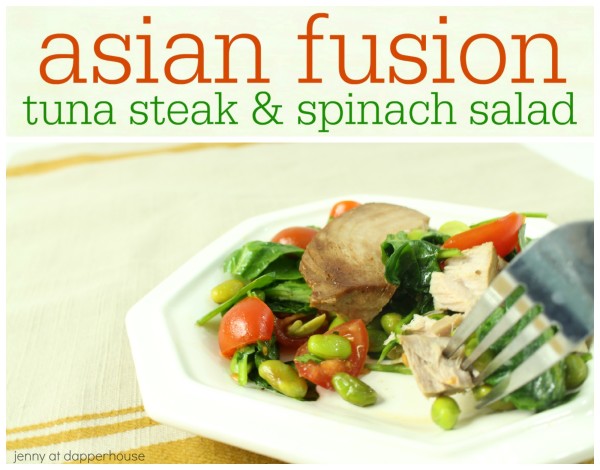 Enjoy your fresh meal!