This shop has been compensated by Collective Bias, Inc. and its advertiser. All opinions are mine alone. #FrappeYourWay #CollectiveBias
Summer in the mid-west is especially fun for Paul and I because we are cooped up indoors so much of the long winter. We anxiously wait for the short days and frozen months to go by until we can feel the warm sun and enjoy the fresh air. But then it gets really hot and we crave frozen treats to cool us down. Isn't it funny how the weather here keeps us experiencing the hot and cold extremes year round?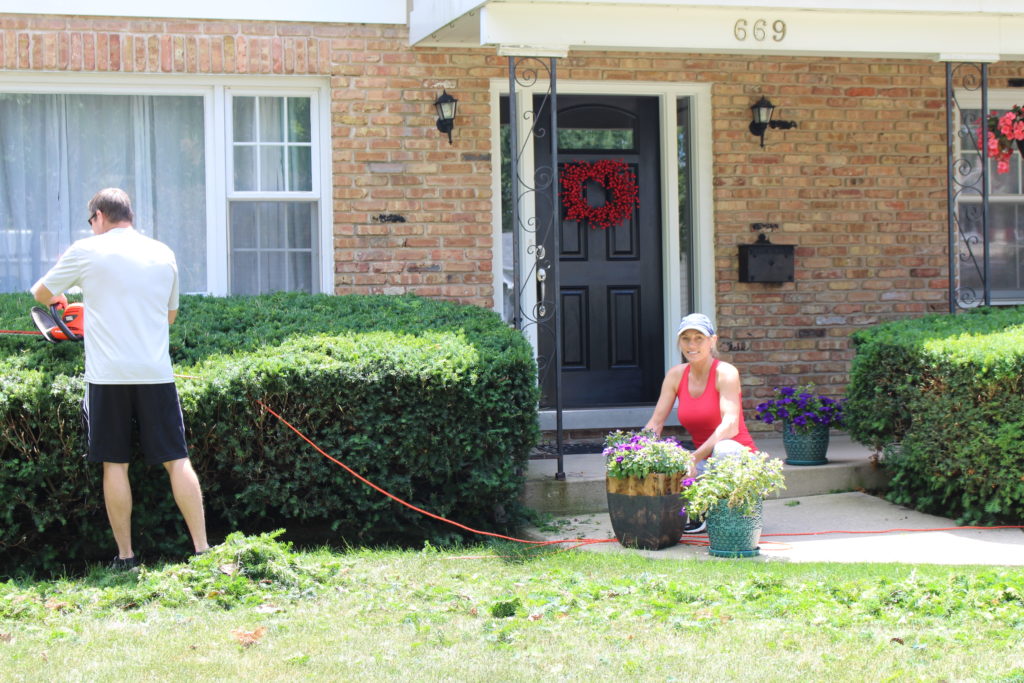 We take pride in our yard and work to make it look pretty and well kept. I don't "love" gardening, but being outdoors with family doesn't really feel like a chore when we are working together and enjoying each other's company.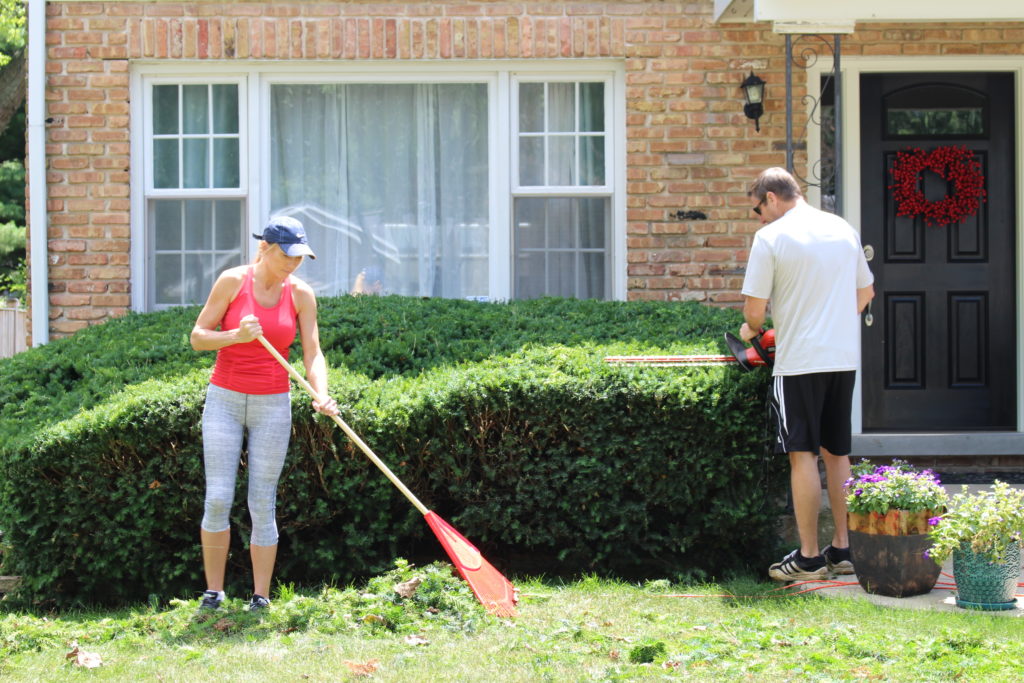 Part of our yard care routine is Paul blowing out the gutters to keep them free of debris from the storms. With all the storms we have they get clogged quickly and have to be cleaned out regularly to keep the rain water flowing correctly.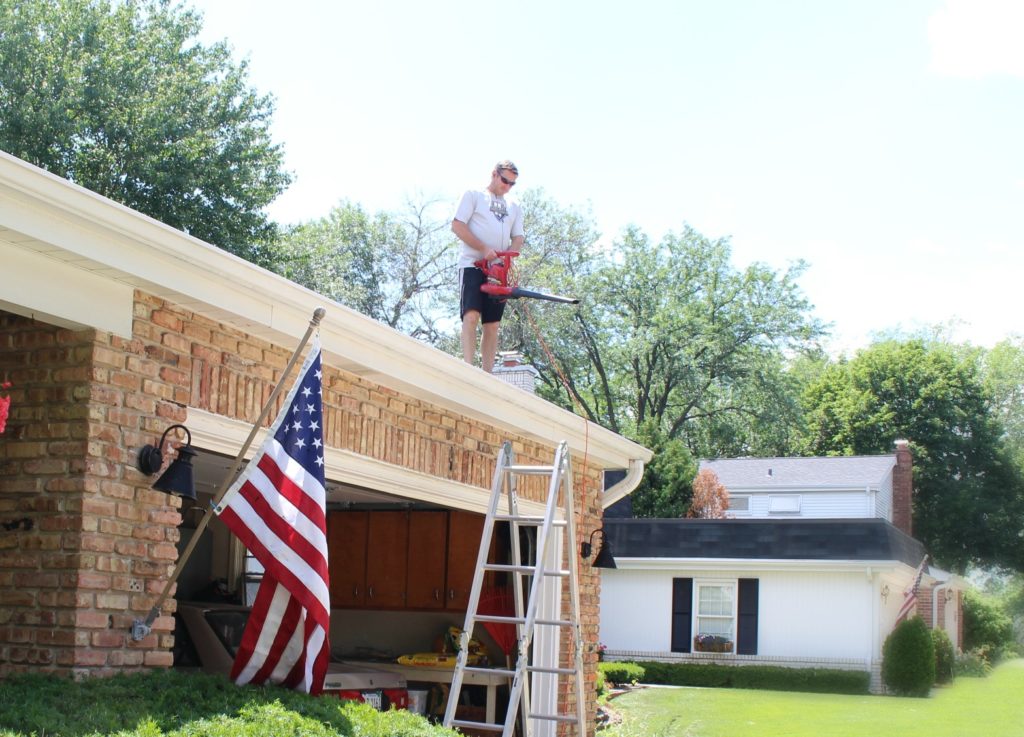 In our area we get hot days where the humidity builds up and then thunderstorms break through. It lowers the temperatures a little, but it is still in the 80's & 90's here and it feels hot. My homemade mint frappe recipe just screams refreshment and summer fun! I will show you how to make the mintiest, creamiest frappe ever.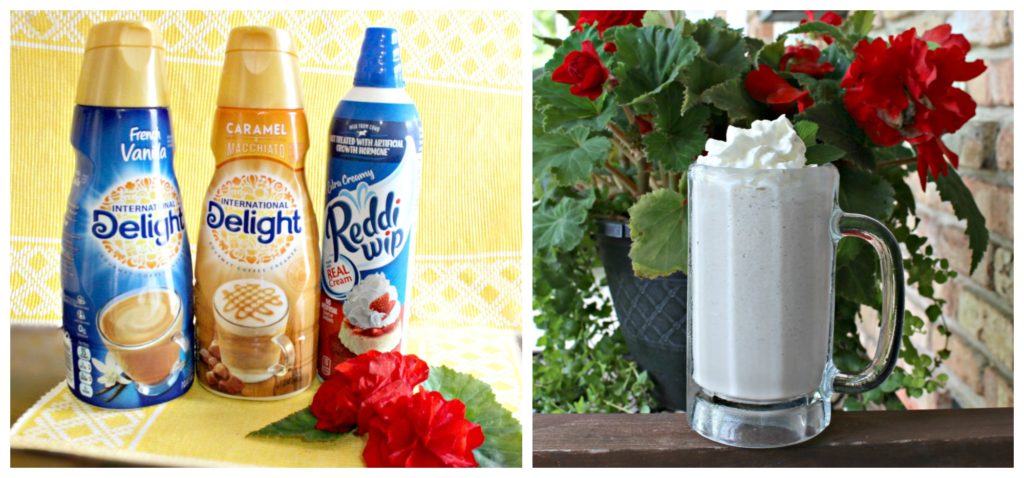 Minty Cream Frappe 
What you need: 
your favorite coffee (chilled)
International Delight® French Vanilla Gourmet Coffee Creamer
International Delight® Caramel Macchiato Gourmet Coffee Creamer
Ice Cubes
Peppermint Extract
milk
sprigs of fresh mint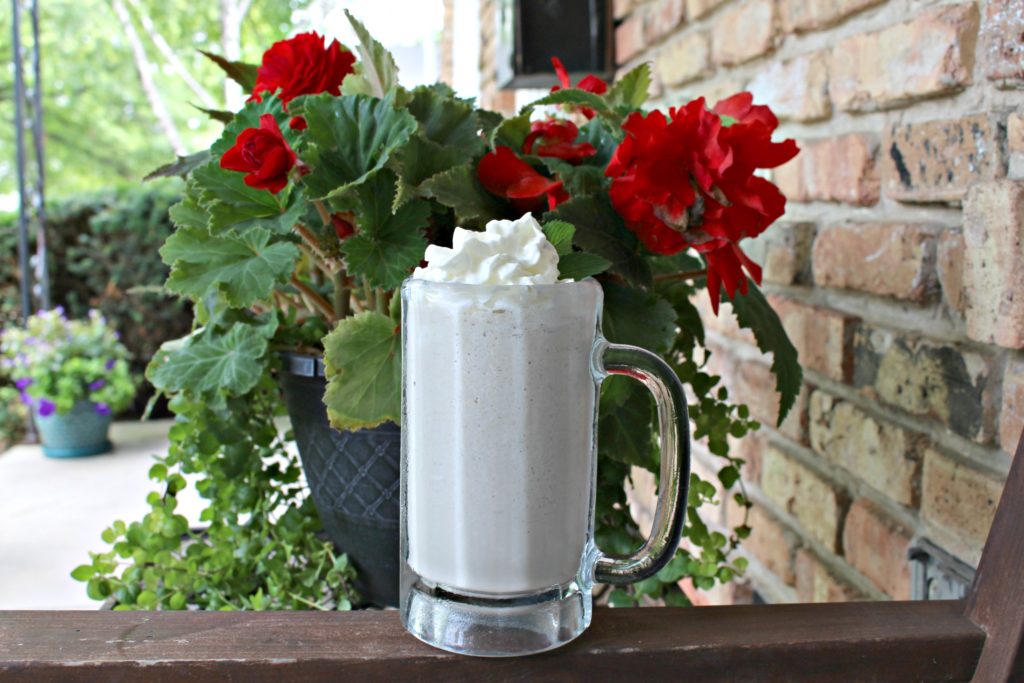 How to Make: 
Make a pot of your favorite coffee and let it cool off for about an hour.
Pour the coffee into an ice cube tray to freeze.
TIP:  I use these creamers and whipped topping everyday in my coffee, so they are always on hand. I also keep a bag of frozen coffee cubes in the freezer so we can make the frappes whenever we crave them.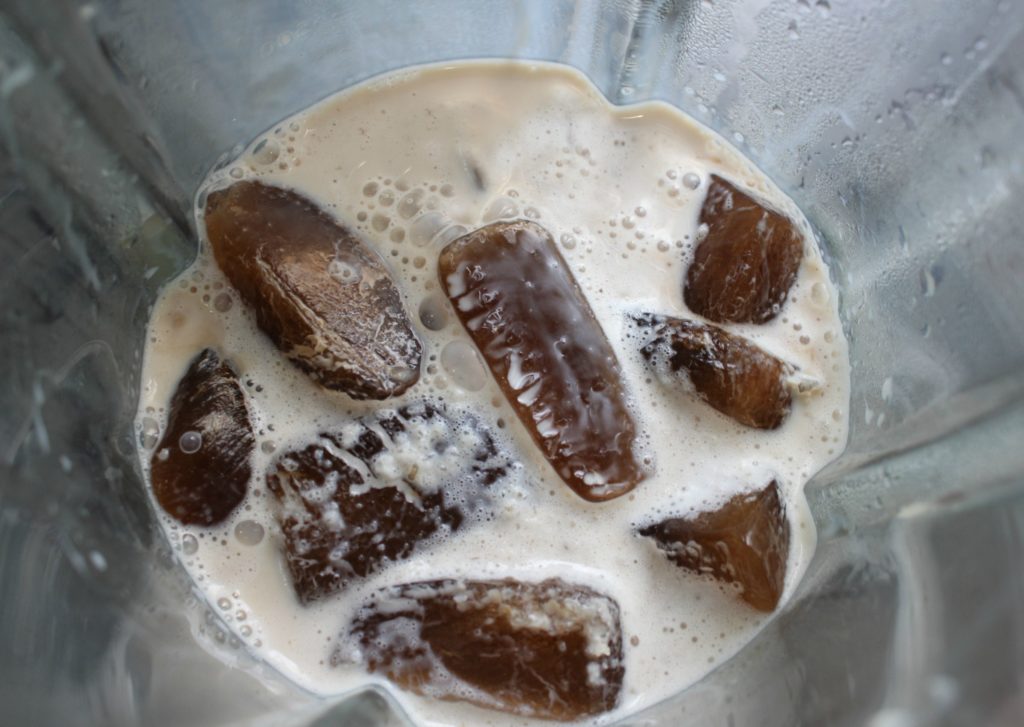 How to Make:
Put 6 coffee ice cubes in a blender
10 ice cubes
1 & 1/2 cups of International Delight French Vanilla Gourmet Coffee Creamer
3/4 cup International Delight Caramel Macchiato Gourmet Coffee Creamer
1 & 1/2 teaspoon of peppermint extract
1/2 cup milk to the blender.
Blend until thick and smooth.
Pour into chilled mugs.
Add a delicious dollop of Reddi-wip® Extra Creamy to the top of your frappe.
Garnish with a sprig of mint.
Enjoy immediately.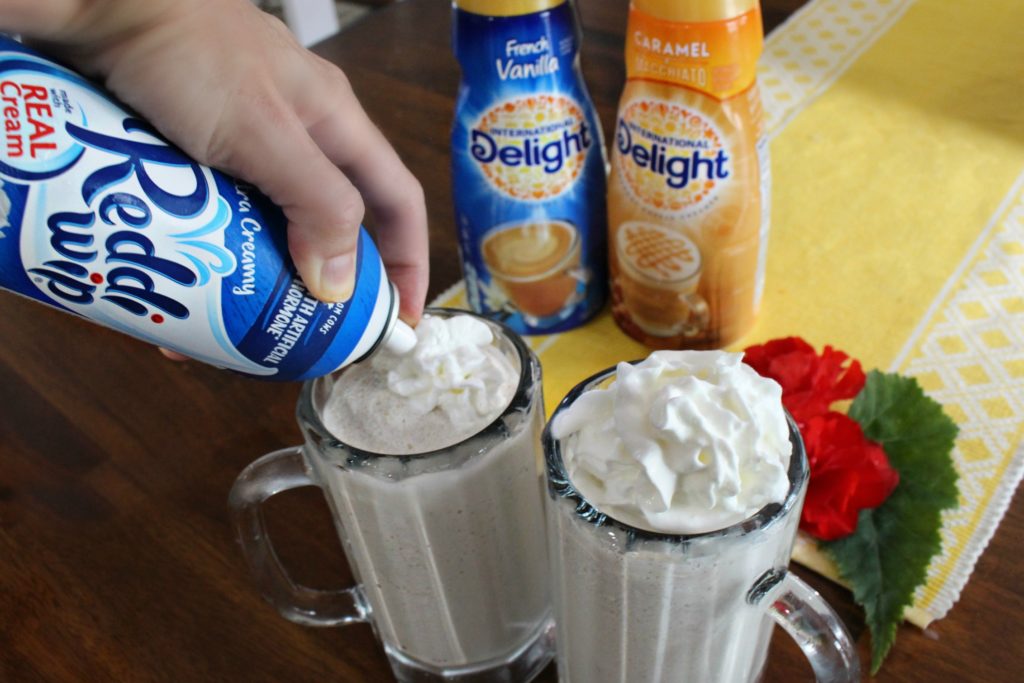 TIP: Make sure to buy Reddi-wip® because real dairy cream is the #1 ingredients. Reddi-wip® is made from cows not treated with artificial growth hormone and has no artificial flavors or sweeteners.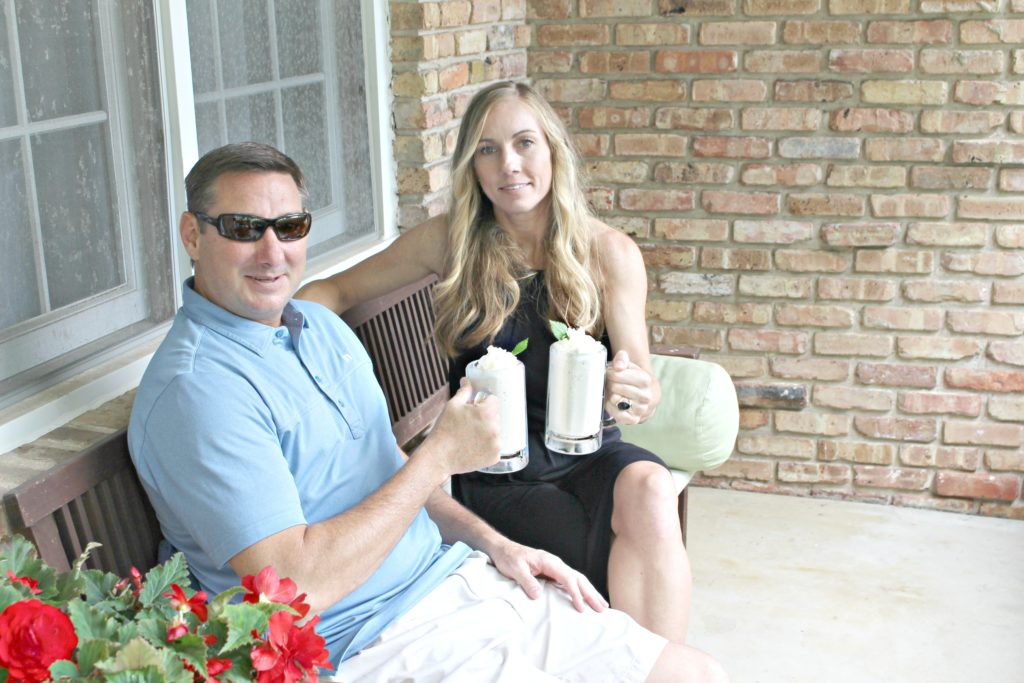 I got my Reddi-wip at Walmart in the dairy section near the International Delights creamers! They also had a display near the dairy section and all my ingredients were (as usual) priced very low at Walmart.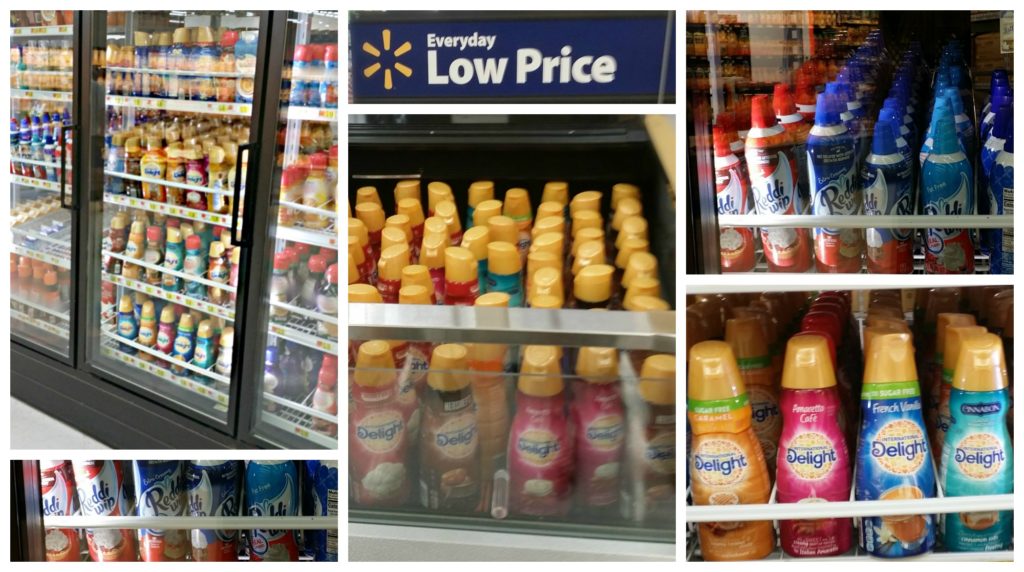 Enjoy the fantastic flavors, creamy richness and chilling refreshment of this amazing frappe.
After working in the yard, we cleaned ourselves up and spent some time hanging out on the porch. A Minty Cream Frappe is definitely a treat well deserved after working together to make our home and yard look so nice. A neighbor couple saw chilling on the porch with our Minty Cream Frappes and said "we like how you party" as they walked by.  We held up our glasses to cheers them and offered them a creamy, ice cold frappe!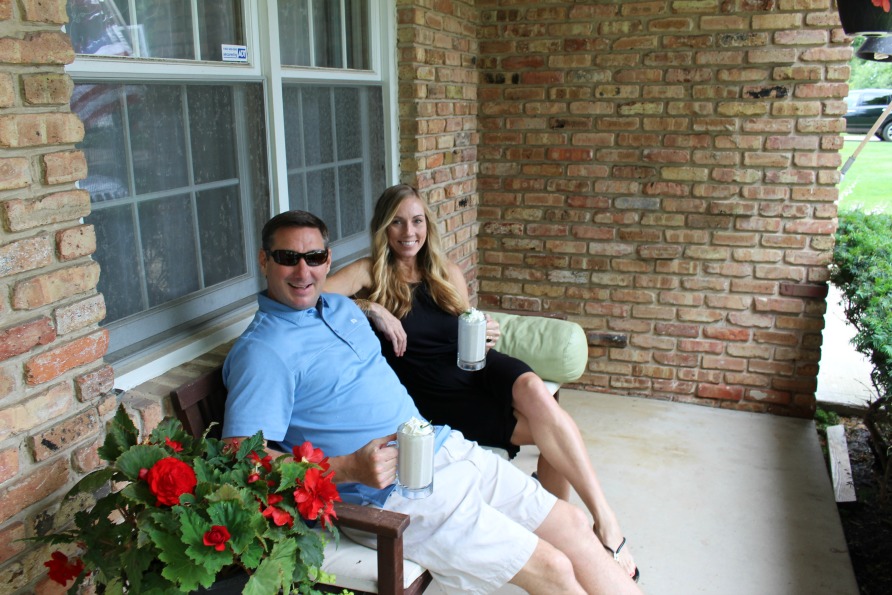 Using International Delight® creamers and Reddi-wip® are a sweet way to turn your daily cup of coffee into a delicious treat to chill out and have fun in the summer!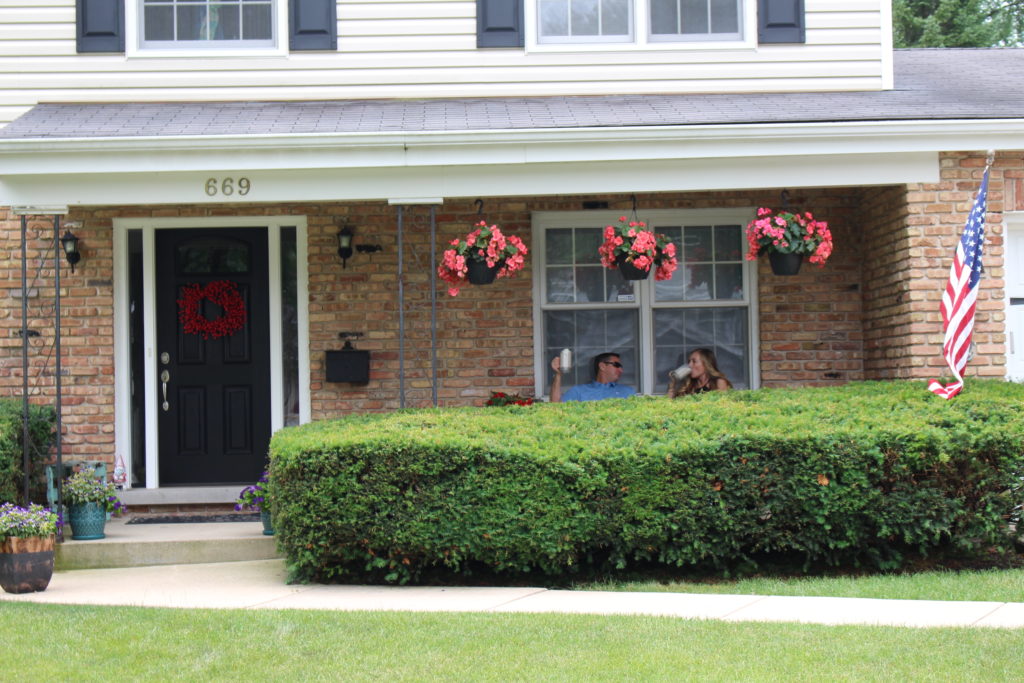 Let be friends on social media:
Jenny at dapperhouse:
Reddi-wip®:
International Delight®:
Pin this recipe. . .