*This post is sponsored by BrandBacker and guest written by beauty blogger Linxtea.  Opinions and content belong to @linxtea.
First Impression: 
I have always had pretty dry skin, especially on my nose. When I got the chance to use the Pulsaderm Buddy cleansing brush I was both excited and unsure if it was going to be just another unused face product to add to my collection. The pulsaderm Buddy is a Travel facial cleansing brush with 3-D Multi- directional Pulsating Technology. Now what in the world does that mean!? I was a little bummed when i got it and found out all it did was vibrate, but fear not my friends it is actually pretty great.
When I got it out of the packaging I was very pleased. The silver bag it came in is super cute and stylish. It came with 2 changeable cleansing heads for that come in  sensitive and normal, the Pulsaderm Buddy itself, the charger, charging cord, and instructions. I came with a fully charged battery but I put it on the charger anyway just in case. after about 10 min on the charger I decided to try it out. (It has to be unplugged from the charger to work)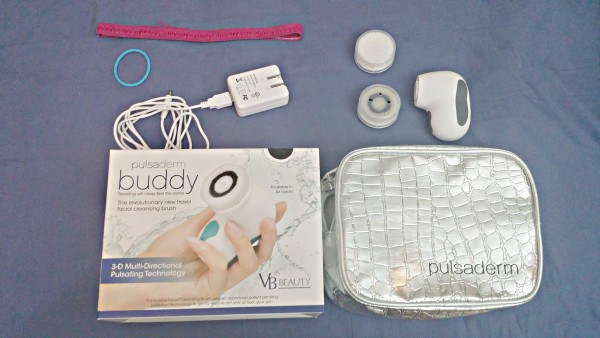 How I used it:
I put my hair up with a hair tie and head band so I could see what I was doing. I chose the softer head to use first just to test it out.  It says to wet your face and the brush first so I did just that. I picked out what cleanser to use with it, (which happened to be my St. Ives green tea cleanser) turned it on, and started to make little circle motions clock wise on the left side of my face and counter on the right but also moving up the face. It says to move it around your face "as desired" but the way i did it was face friendly and mimicking what an esthetician would do during a facial.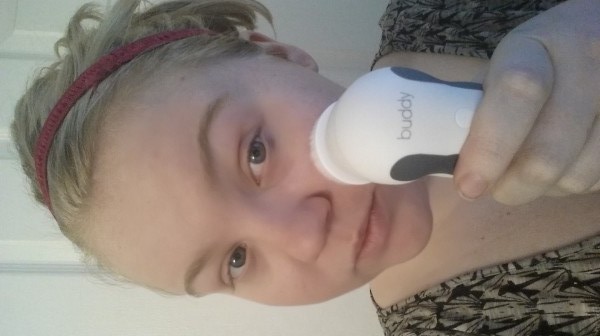 I focused on my nose last, that's where i get the most dry skin. After I was done I simply rinsed my face off like I usually do and rinsed the brush off too. I made sure to put the little cap back on the brush to avoid bacteria getting on it and I set it aside for the next day.
Results:
I did this morning and night for 3 days using the softer brush in the morning and the normal one at night. After 3 days of using the
Pulsaderm Buddy
I noticed a huge difference specifically on my nose!!  My skin was smoother and less dry then when I started. My face felt clean for longer and it definitely did a better job then just washing my face with my hands.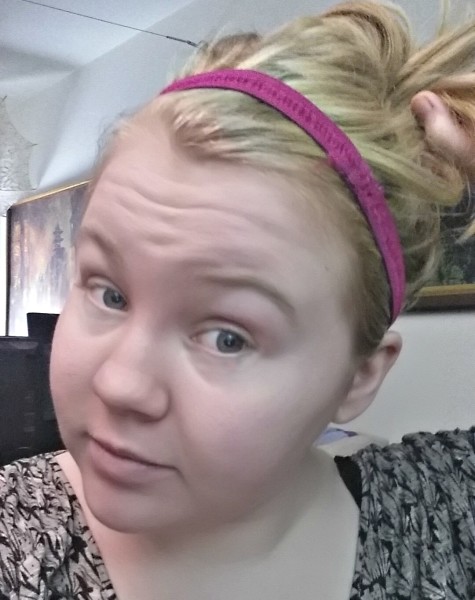 I am happy to add this to my daily routine for exfoliation and will definitely bring this with me on trips too! It is such a small device and is super light weight it will be so easy to pack. The Pulsaderm Buddy comes in six colors  too. Purple, blue, turquoise, pink, black or white. I got the black and it looks really sleek!
Final Opinion: