This shop has been compensated by Collective Bias, Inc. and and Conagra Brands.  All opinions are mine alone. #RecipesThatCrock #SeasonalSolutions #CollectiveBias
Chili is always a good idea for a hearty meal. Our family loves to go to chili cook-offs to try new chili recipes. My husband Paul makes a great turkey chili that he is very proud of. I wanted to create my own unique and delicious chili so I decided to use pork tenderloin and a rainbow selection of veggies. In our house I am always trying to make things healthier and this recipe is chock full of protein and antioxidants. This recipe turned out so incredible that I am definitely going to enter my pork roast and vegetable Crock-Pot chili in the next chili cook off and I intend to win!! Follow my recipe exactly and you will come back to agree that my chili is the best!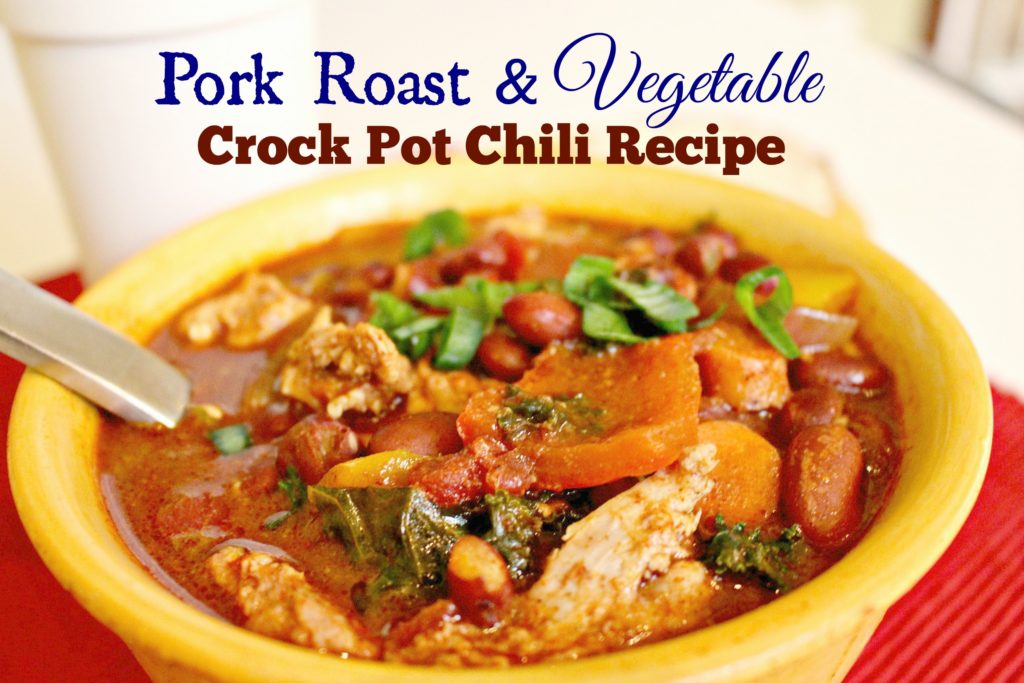 Pork Roast & Vegetable Crock-Pot Chili Recipe
You will need: 
2 cans RO*TEL®
2 cans Brooks® Chili Beans (mild)
2 cans Brooks® Chili Beans (hot)
1 Packet of Brooks® Original Chili Seasoning
1 lb pork loin
1 small red onion
1 small yellow bell pepper
1 small red bell pepper
4 cloves garlic
2 med sized carrots
2 cups shredded kale
1/2 cup corn (I used frozen)
PAM Pump Spray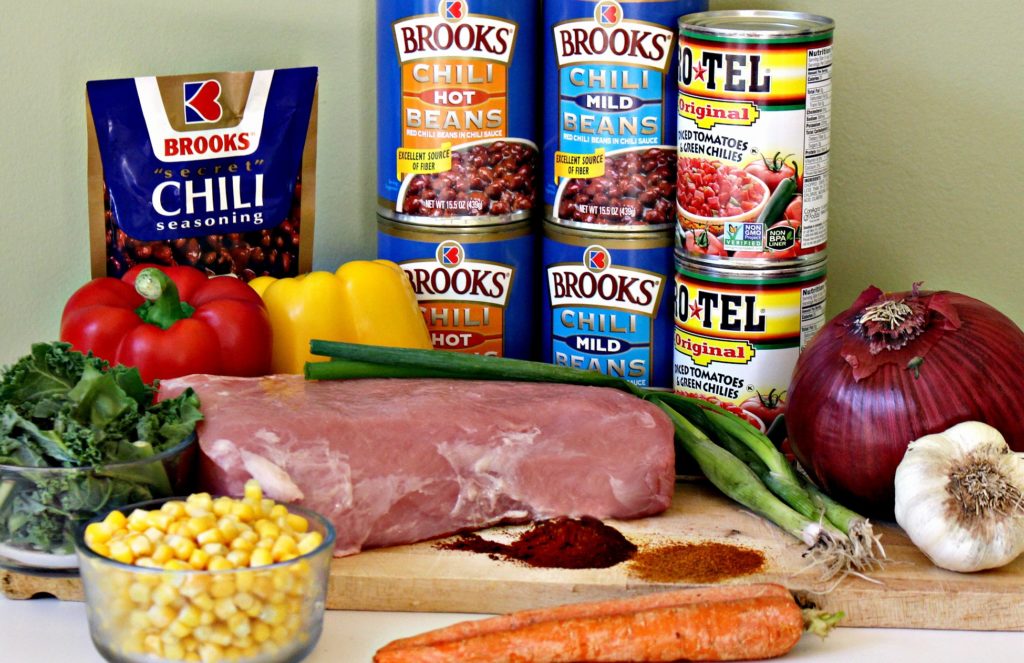 I shopped at Meijer for all my ingredients. Most everything I bought was on sale and if you go to Meijer stores now you can look for the end cap display that has the RO*TEL® & Brooks® Chili Beans for the "Recipes that Crock". Brooks brand chili beans and chili seasoning have been a hometown favorite since 1907 and have been an important part of the most classic Midwest tradition. We like to use Brooks brand because we live in the Midwest, in Illinois!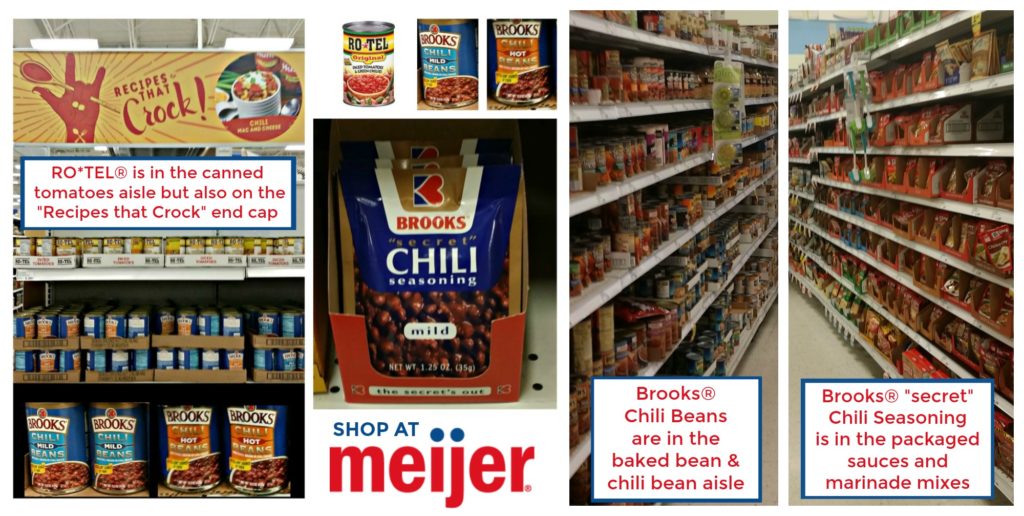 How to Make:
1.) Open the 2 cans of RO*TEL® 4 cans Brooks® Chili Beans and pour them in the Crock-Pot.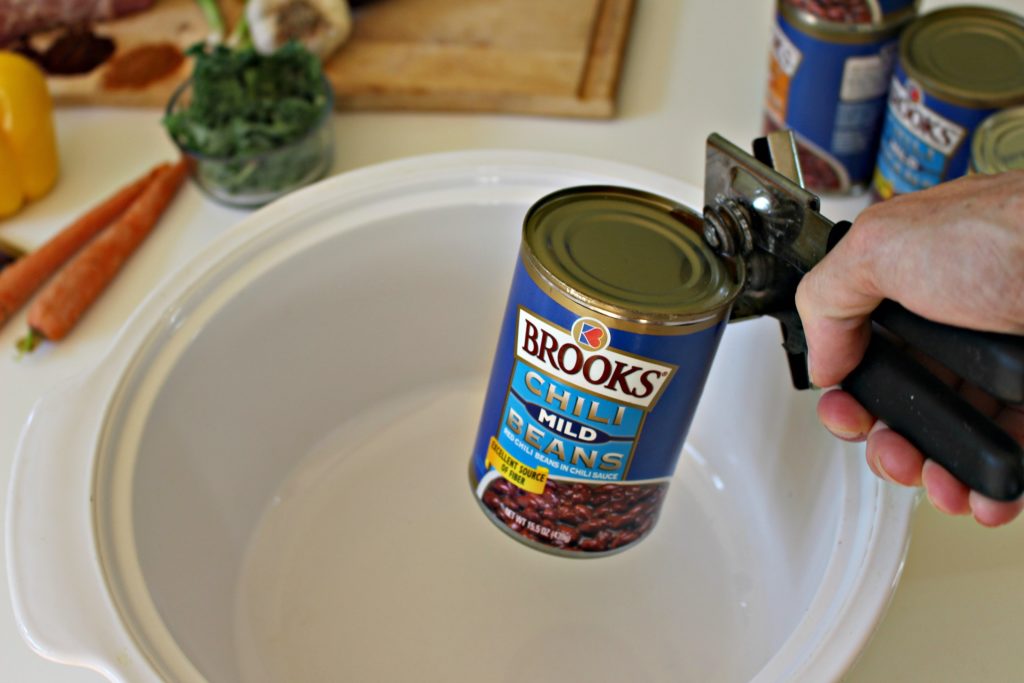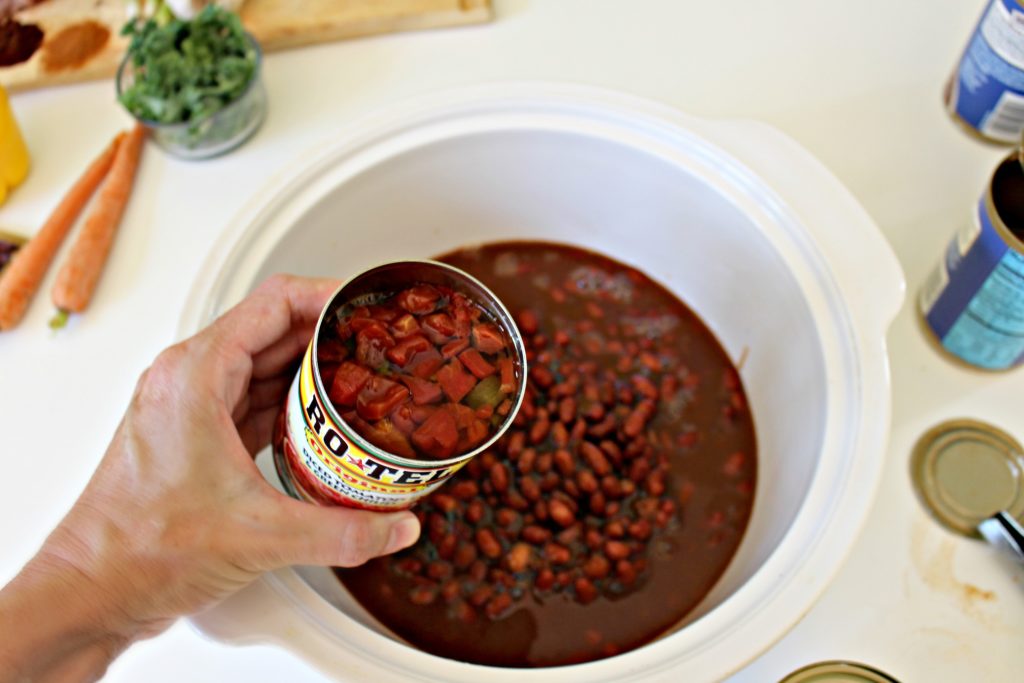 2.) Wash and dry the fresh veggies. Chop everything up into pieces that are on the larger size.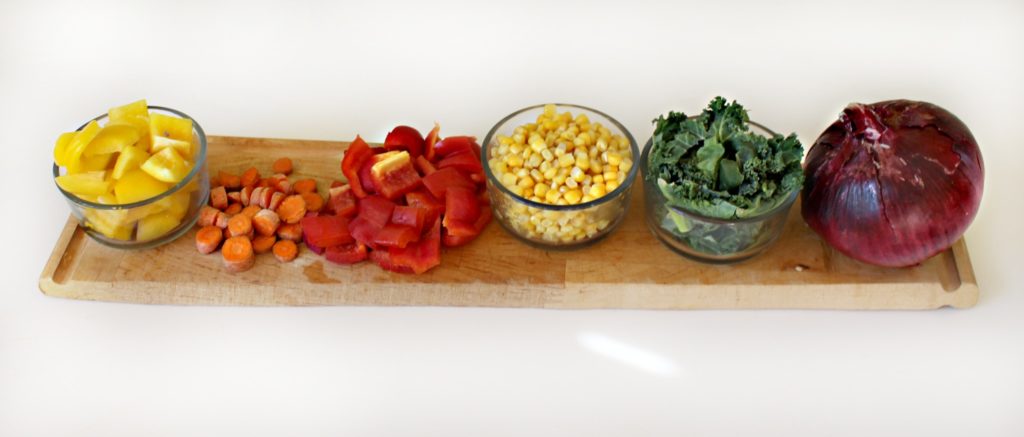 3.) Cover the bottom of a skillet with PAM Pump Spray. Add the veggies (Except for the kale and the corn) with 1/4 cup of water. Cover the skillet and simmer on medium for 8 minutes stirring twice.
TIP: I recommend using new PAM Spray Pumps because they bring out the natural flavors of the veggies! The PAM spray pumps have no artificial colors, flavors, or preservatives.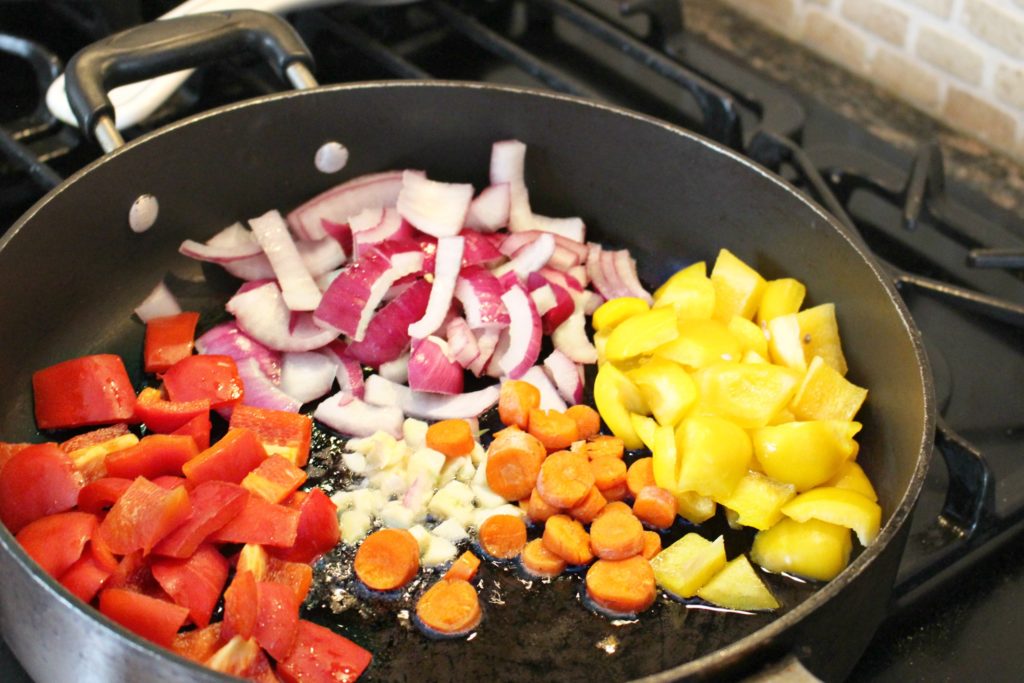 4.) While the veggies are cooking, cut the pork loin into large 2 inch chunks.
5.) Add the 1 Packet of Brooks® Original Chili Seasoning along with the Kale and the corn to the crock pot.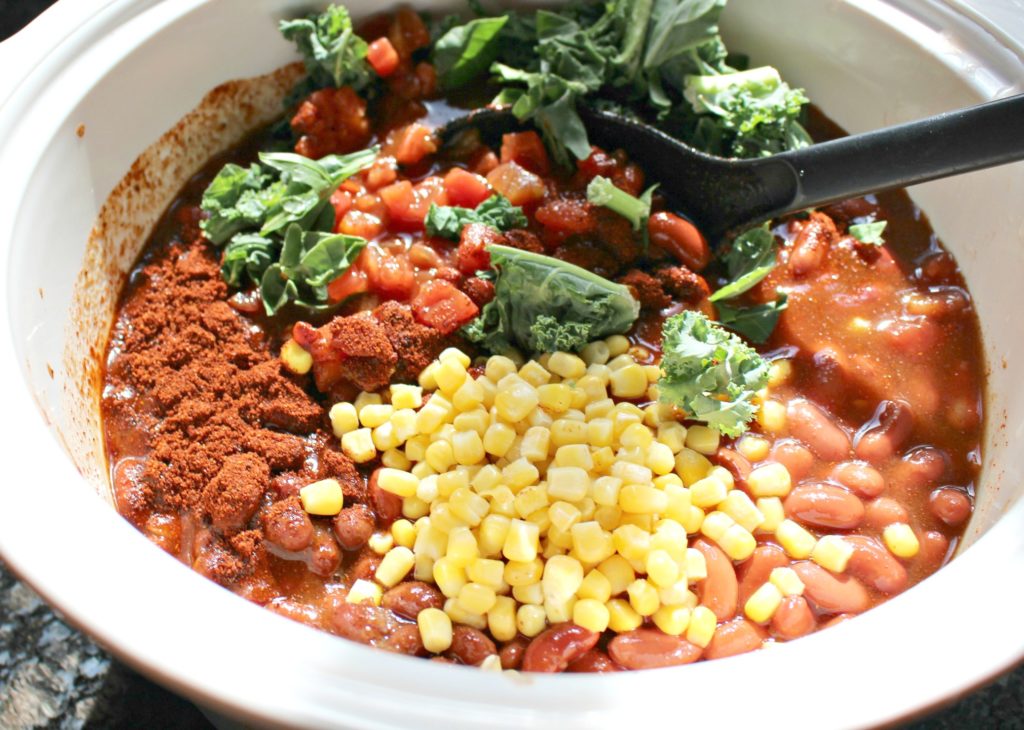 6.) Add the veggies and the pork to the Crock-Pot and stir everything together.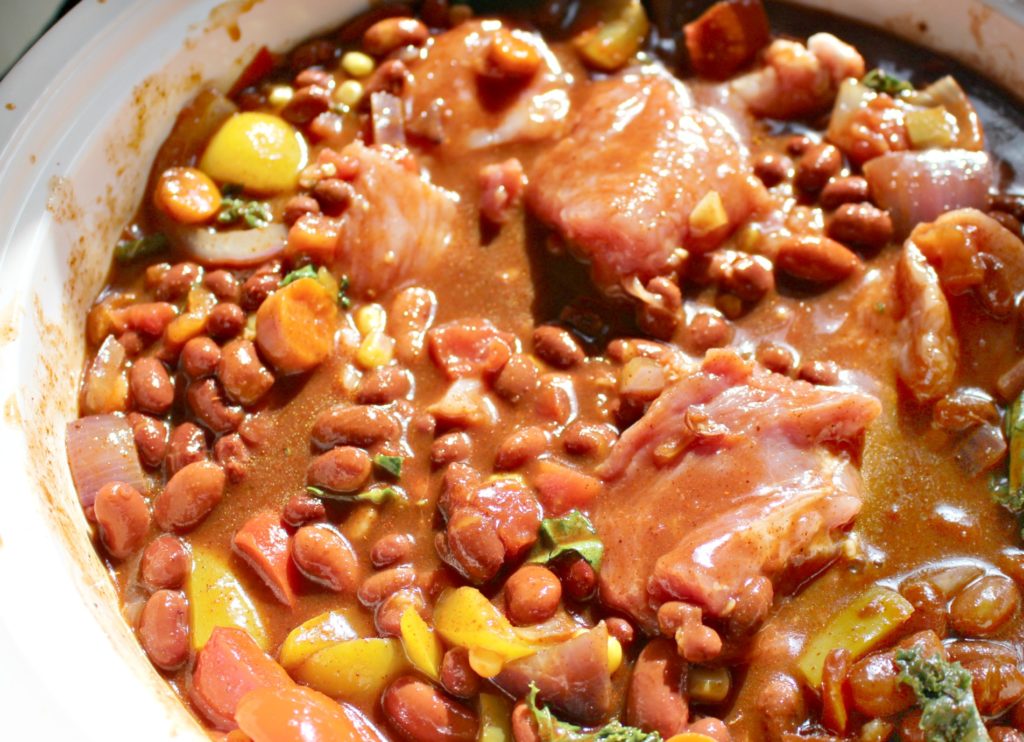 7.) Cook in the Crock-Pot on High for about 3 hours until the pork is fully cooked and soft enough to pull apart.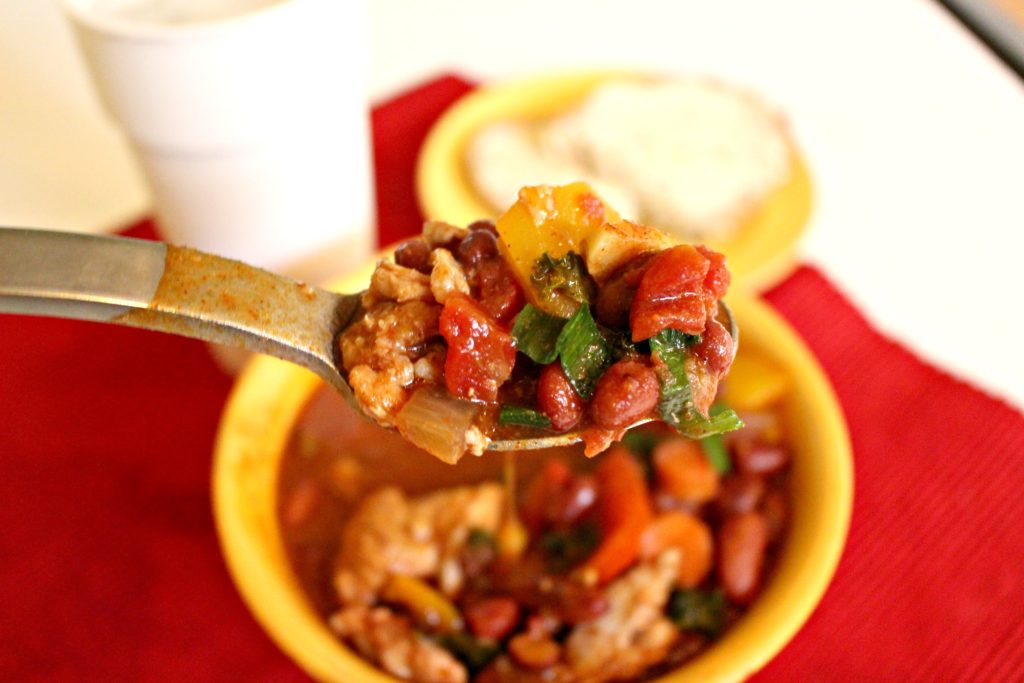 I like to eat my chili on a thick wheat bread too!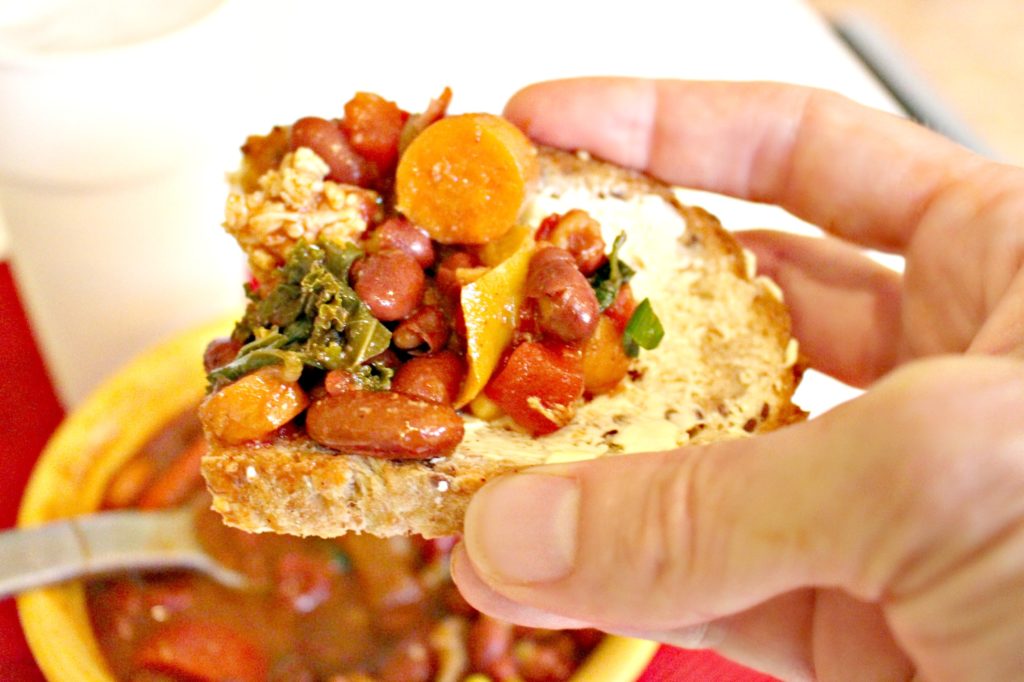 Do you have a favorite chili recipe that you like to make?
To find more delicious Crock-Pot recipe inspiration click HERE!
Pin this for later. . .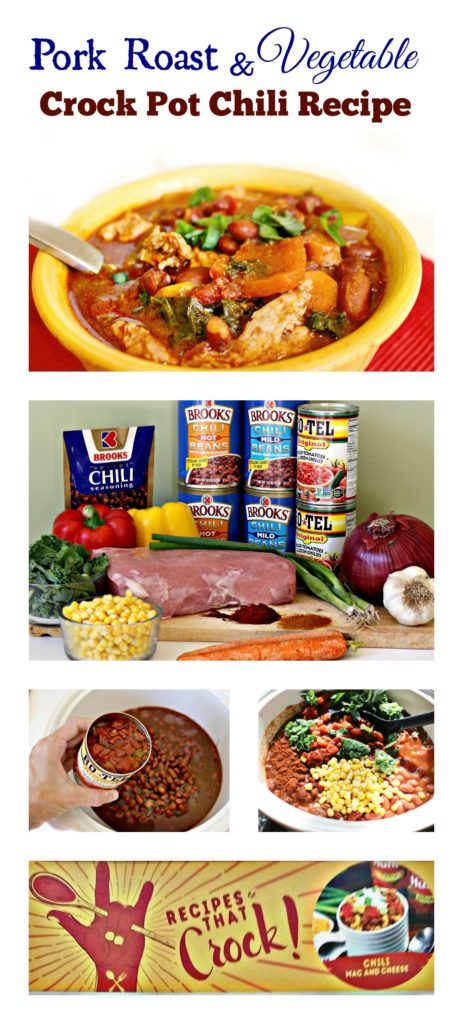 You can also follow this campaign and recipes with the hashtags #RecipesThatCrock and #SeasonalSolutions