This is one of the best gourmet recipes of all time, ever. Meat eaters and vegetarians alike will be satisfied to the fullest with these extraordinary flavors. Enjoy!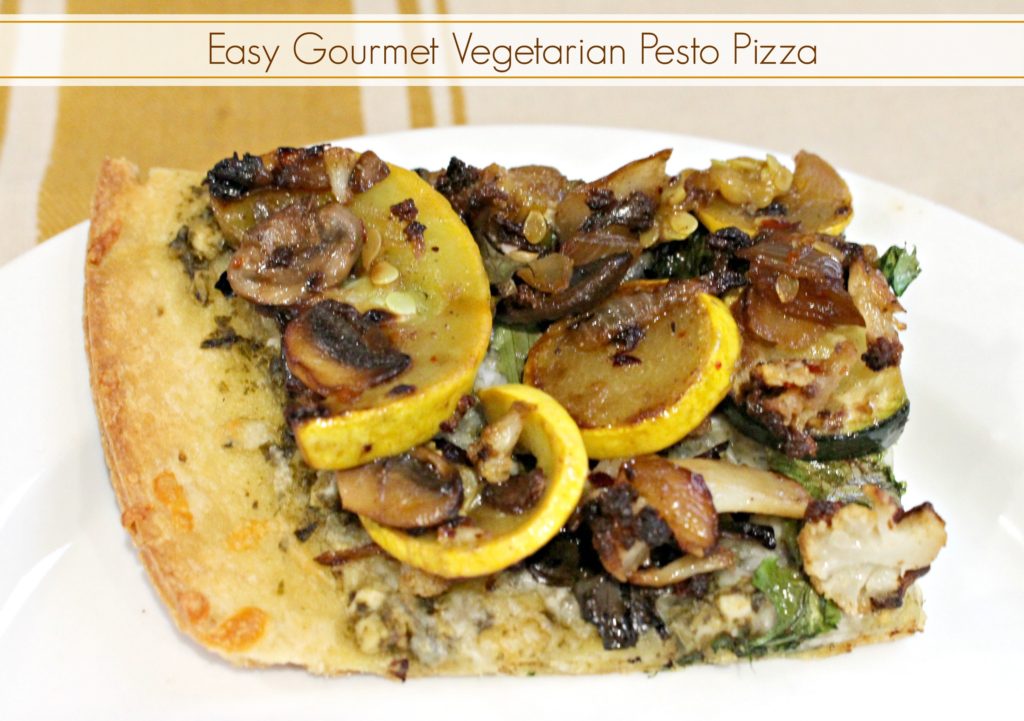 Ingredients:
2 TBS olive oil
2 TBS butter
2 cups chopped cauliflower
3/4 cups chopped white onion
2 small zucchini squash cut into 1/4 inch slices
1 small yellow squash cut into slices
1 1/2 cups of chopped mushrooms
1/2 tsp pepper (or more to taste)
1/2 tsp salt (or more to taste)
1/2 tsp garlic powder
1/4 tsp red pepper flakes (or less)
small jar of pesto
2 cups mixed greens
1 pre-made flatbread
1 1/2 c mozzarella cheese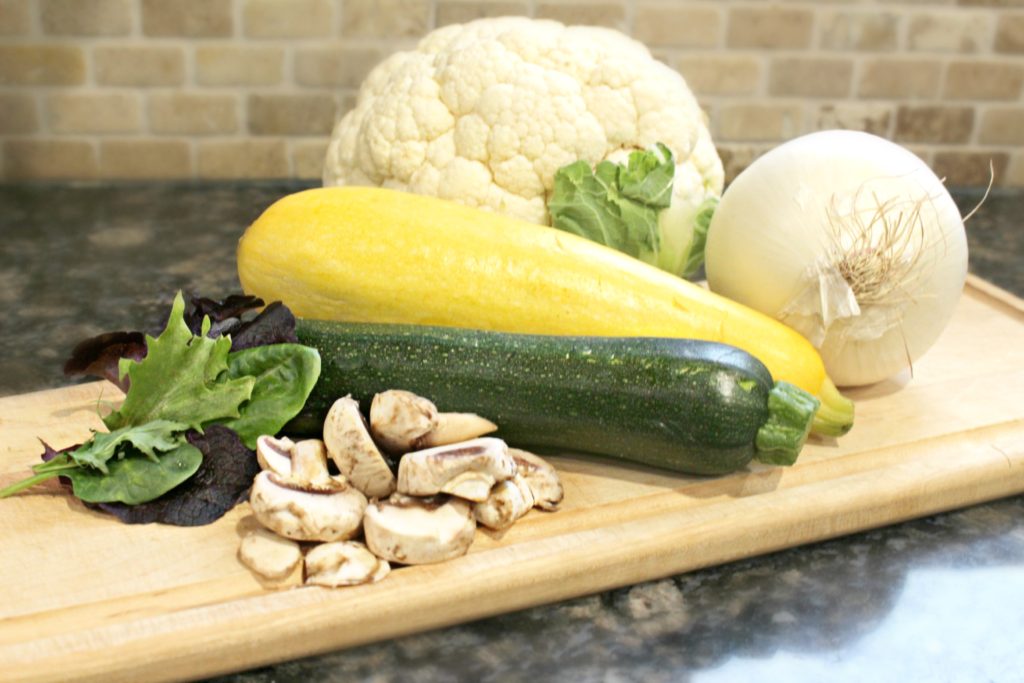 Instructions: 
Step 1. Add the olive oil and butter to a large pan on medium high heat.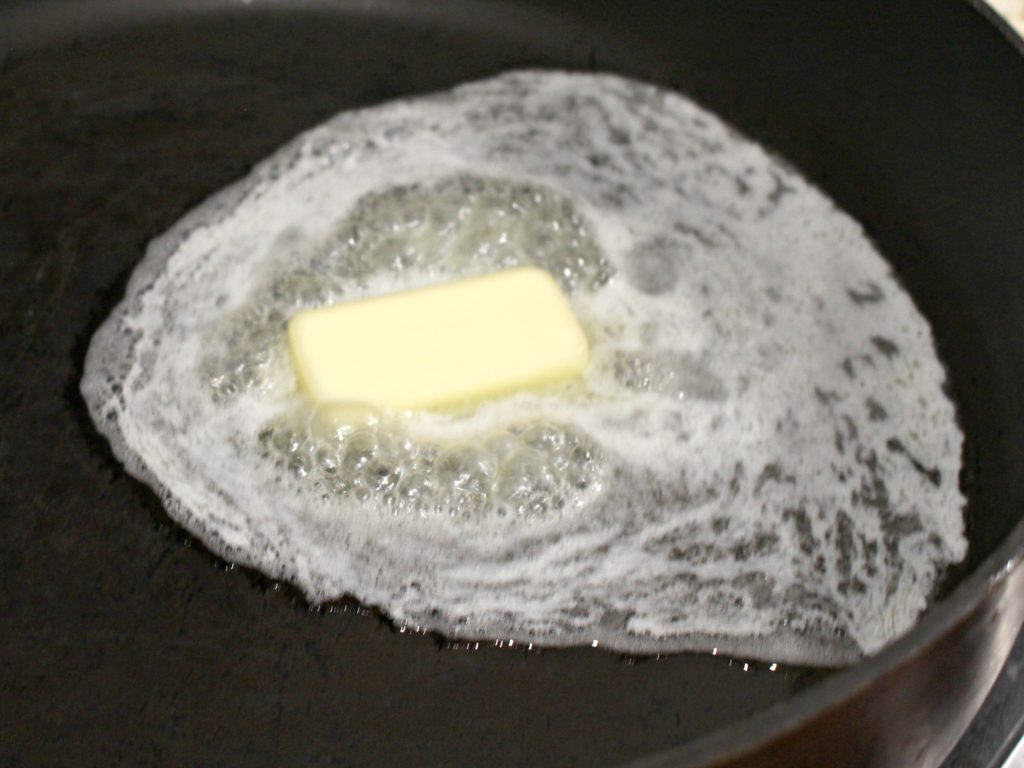 Step 2. Add the cauliflower for about 5 minutes, stirring often until lightly browned.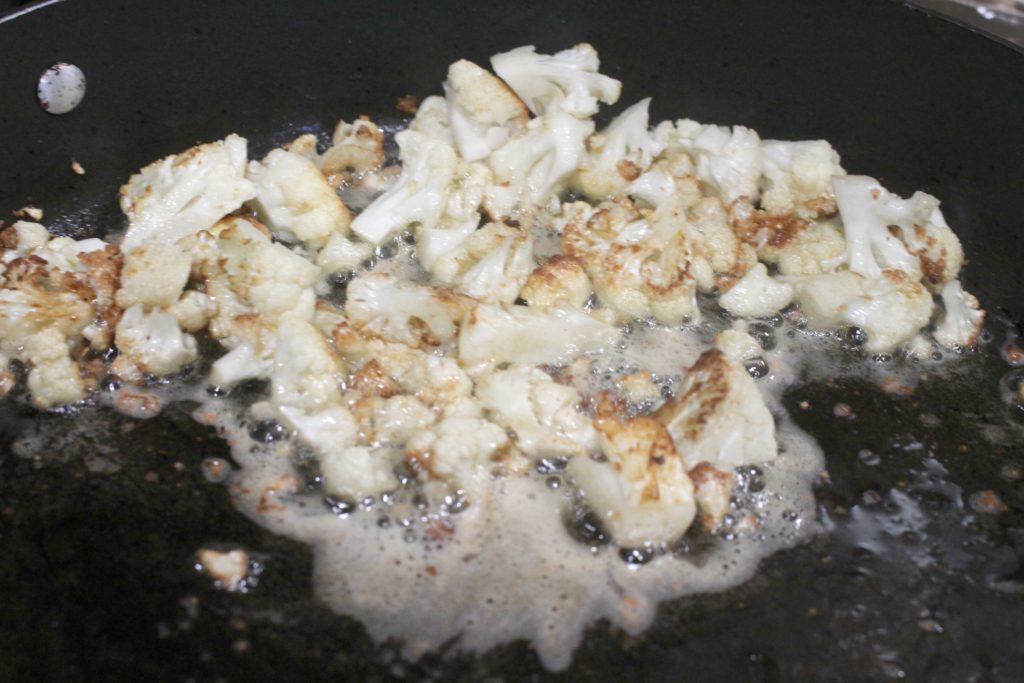 Step 3. Add the onions and continue stirring until they are browned.
Step 4. Add the mushrooms and both squash.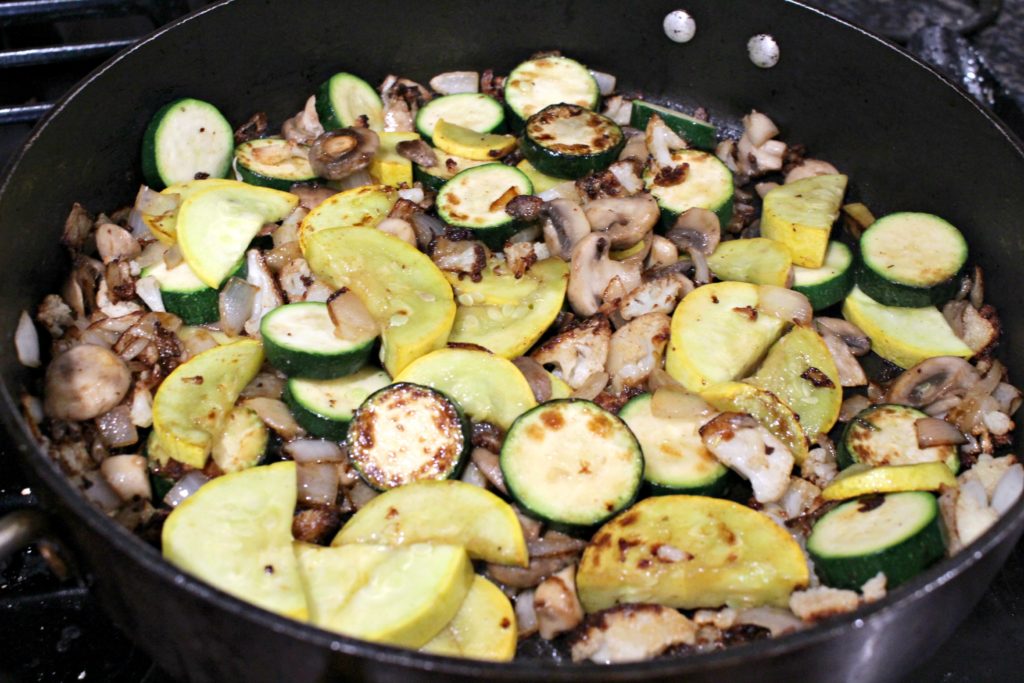 Step 5. Prepare the flatbread according to the directions on the package if it needs to be pre-baked.
Step 6. Spread pesto on the flatbread.
Step 7. Sprinkle mozzarella on over the pesto.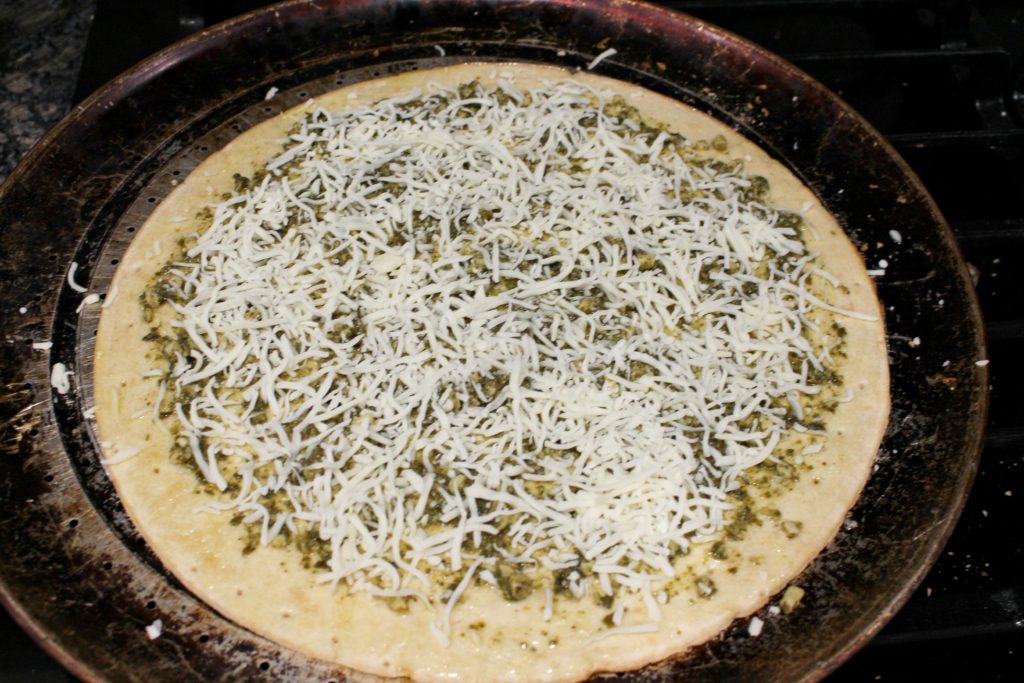 Step 8. Place some lettuce on the flatbread. And bake for at least 10 minutes until the crust is browned and cheese is melted.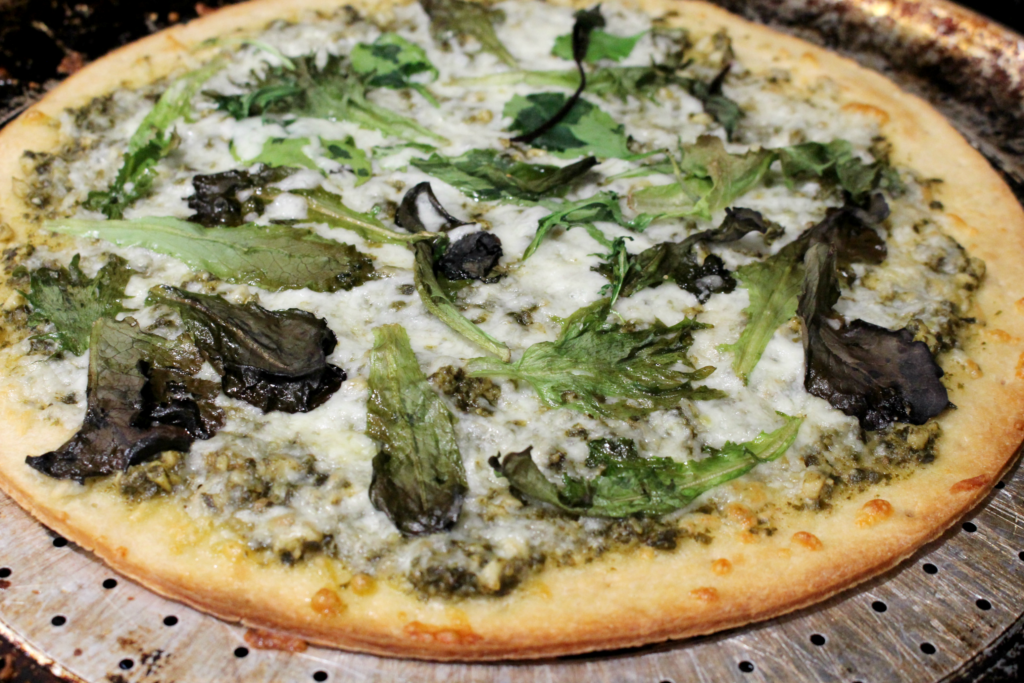 Step 9. Spoon the veggies generously on top of the pizza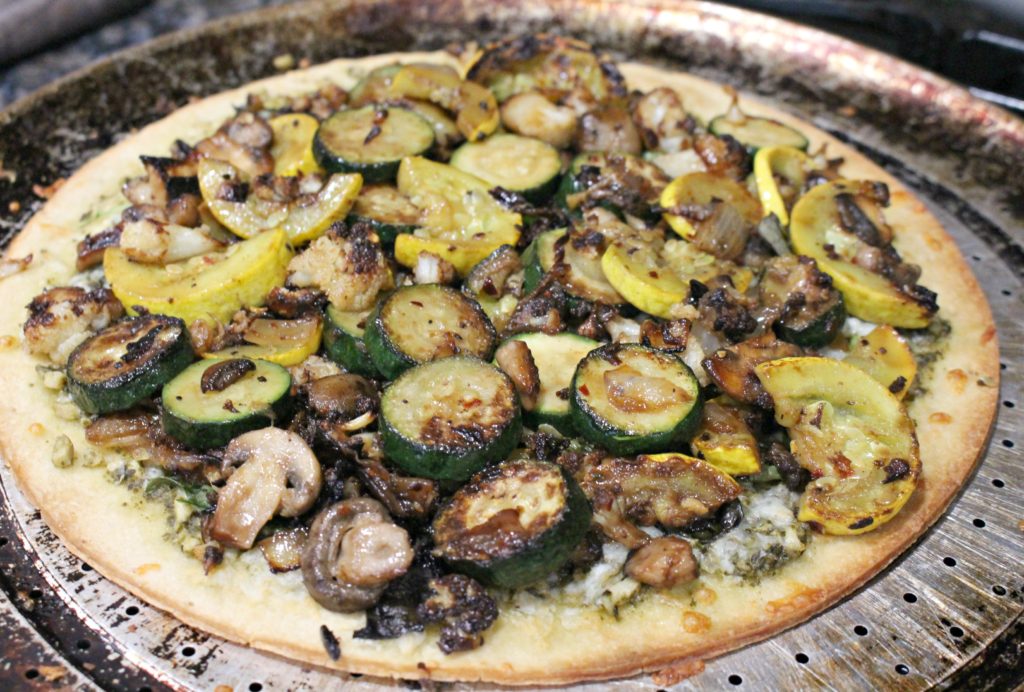 Eat with a fork and knife.
Enjoy.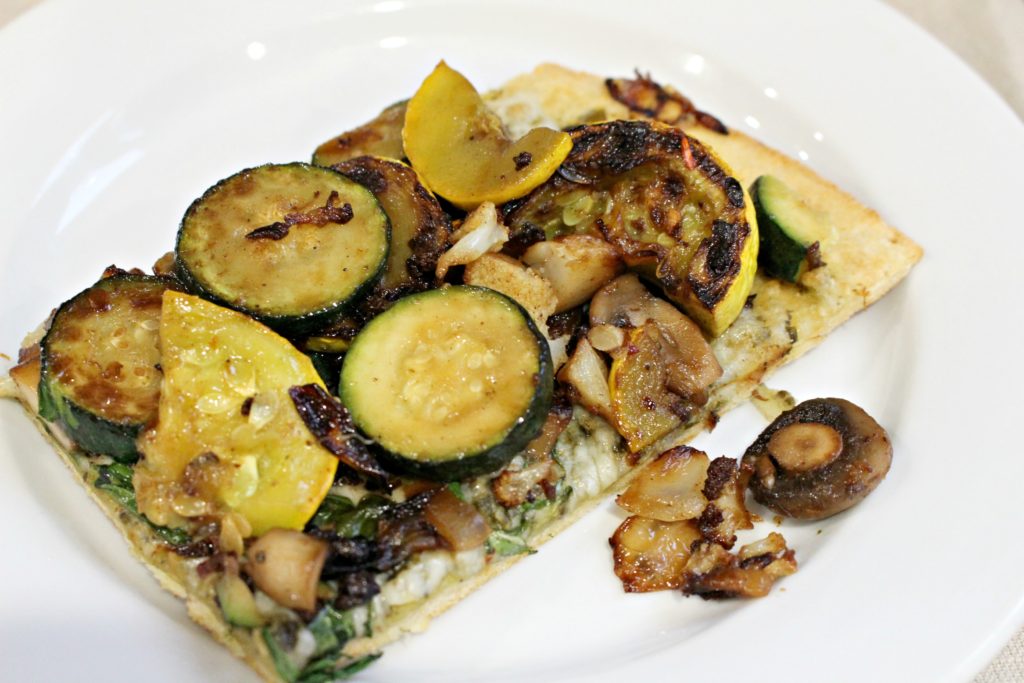 Pin this for later. . .