Sometimes I just need a treat. A rich, filling, carbo loaded sweet treat with just the right amount of crunch. But, call me crazy, I still need to have some type of health benefit in my dessert to remove the element of guilt. This zucchini bread is balanced with everything I need to enjoy a dessert. The week after Easter I used my superpowers to keep from chowing on my innocent children's Easter candy so I rewarded myself with a slice (or three) of this delicious (and a little healthy) zucchini bread! Here is the recipe so that you to have some too.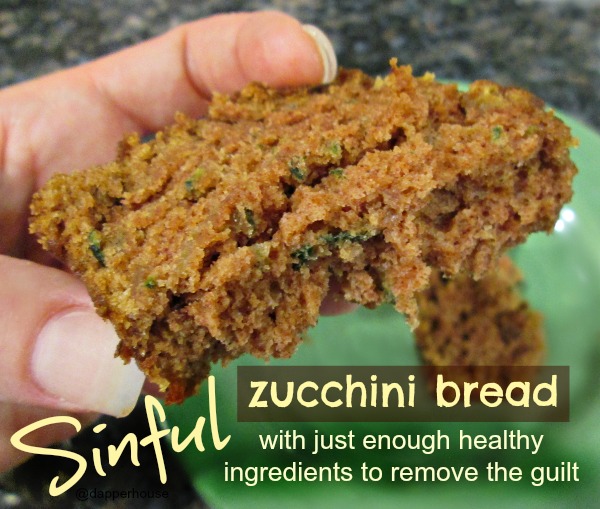 You will need:
3 cups grated fresh zucchini (3 – 4 whole zucchini)
2 beaten eggs
1 cup granulated sugar
1/4 cup light brown sugar
2 tsp. molasses
2 teaspoons vanilla
1/2 cup olive oil
1 tsp baking powder
2 teaspoons baking soda
3 shakes of salt
2 cups all-purpose flour
1 cup whole wheat flour
1/4 cups wheat germ
2 teaspoons cinnamon
1/2 cup walnuts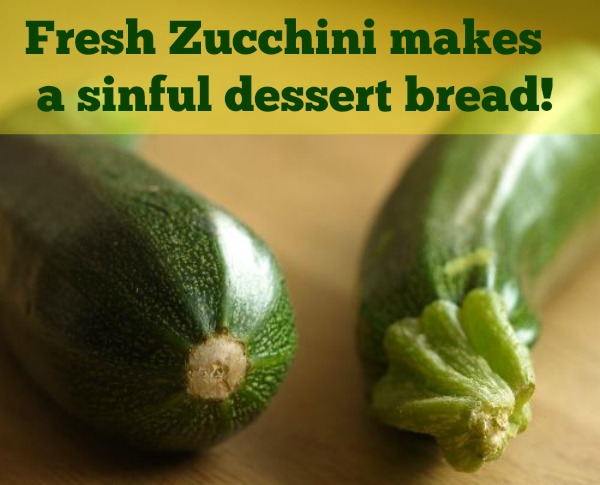 1. Shed zucchini and squeeze out excess water until you have 3 cups. Set aside.
2. In a large mixing bowl beat together eggs, sugars, oil and vanilla.
3. Add to the bowl: flour, baking powder, baking soda, cinnamon, and salt.
4. all ingredients together.
5. Add drained zucchini.
6. Mix well.
7. Pour batter into 2 greased bread loaf pans.
8. Bake for 1 hour at 350°, or until a wooden toothpick comes out clean.
9. Let cool completely before serving.