*This is not a sponsored post. All opinions belong to jenny at dapperhouse.
I will admit that I love to make cocktails. I like to drink them too! Here is a fun drink recipe that takes some of my favorite ingredients and favorite flavors and mixes them together to make a rich mint-chocolatey martini. While I do believe that green beer is incredibly festive and fitting for St. Patrick's Day, I will be enjoying one or two of these as well. Cheers to you!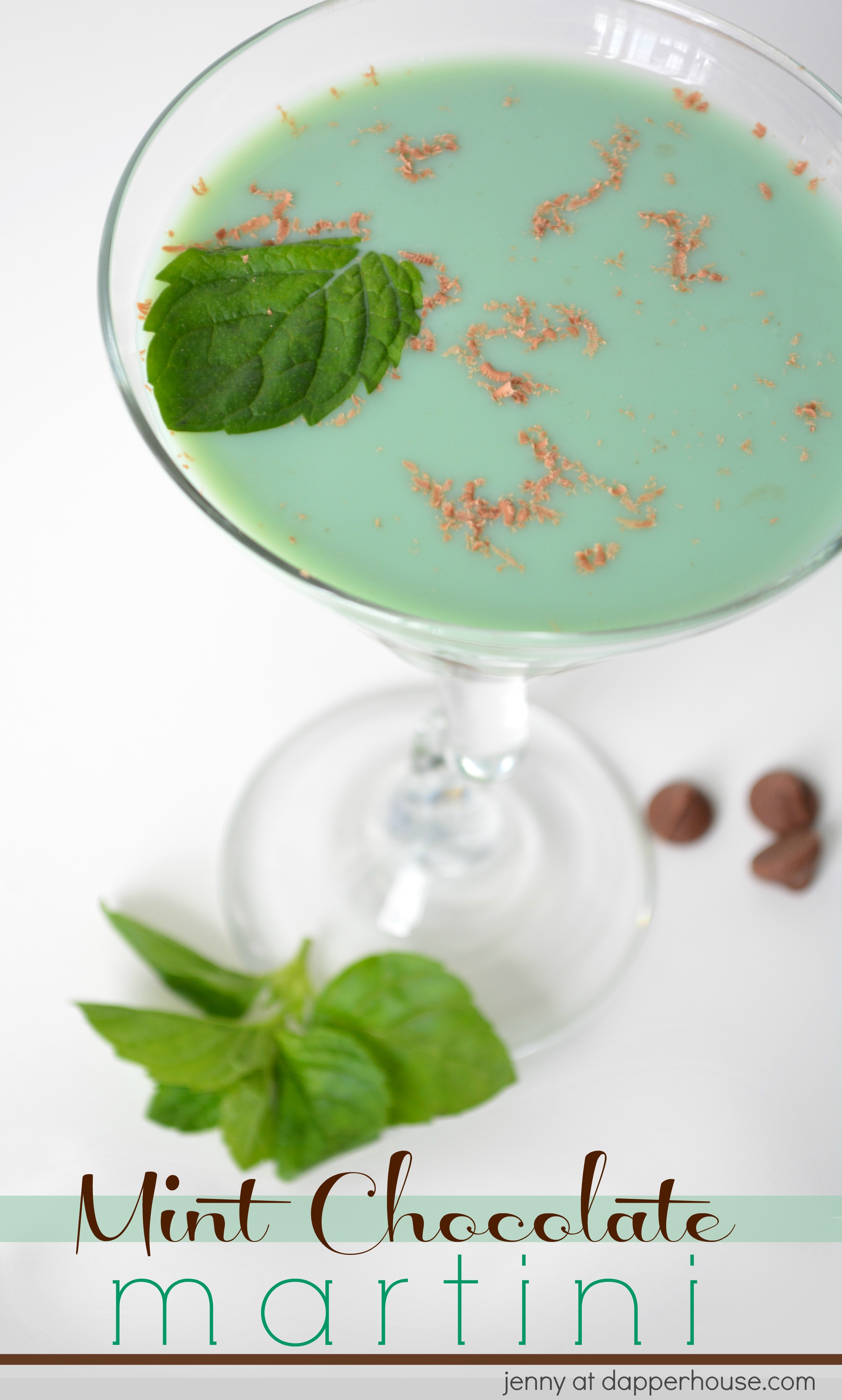 Ingredients:
1/2 oz. Chocolate Vodka
1/2 oz. Vanilla Vodka
1 oz. Bailey's Irish Creme Liqueur
½ oz. Godiva White Chocolate Liqueur
½ oz. Green Crème de Menthe
Mint, garnish
Chocolate Syrup, garnish
Shaved Chocolate, garnish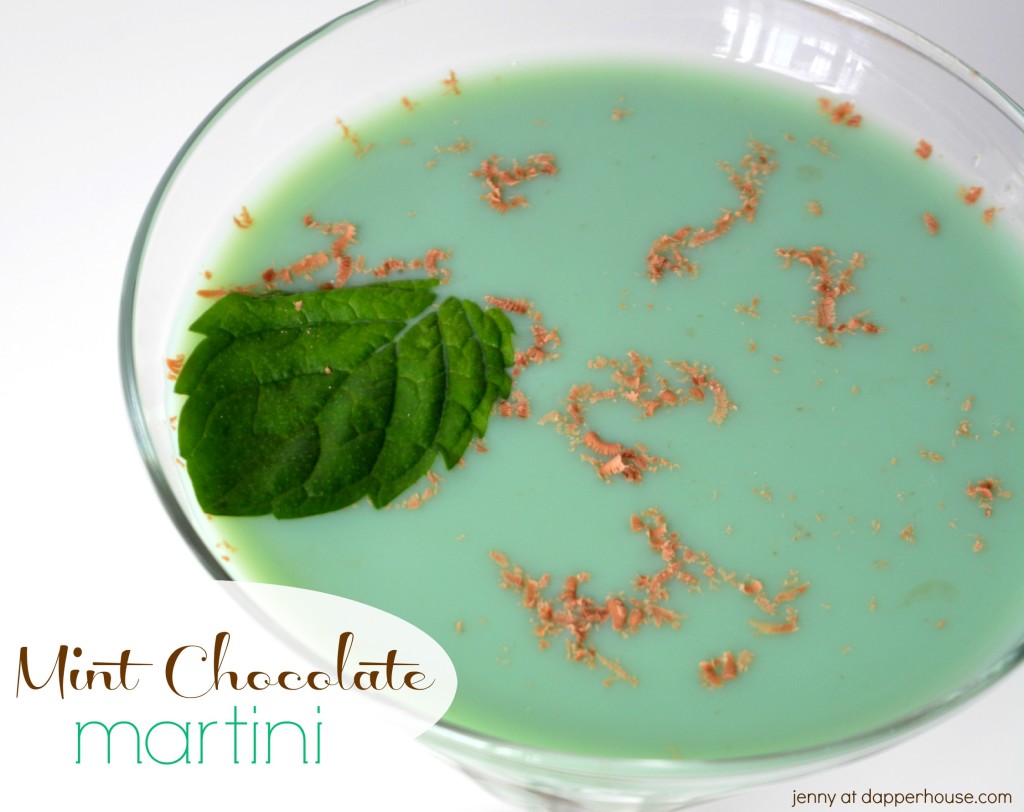 Directions:
Drizzle chocolate syrup on the inside of a martini glass and set aside.
Combine all the ingredients into a cocktail shaker filled with ice. Shake until cold and frosty. Strain into a martini glass and garnish with mint leaves and chocolate shavings.
Cheers!