*This is not a sponsored post. All opinions belong to jenny at dapperhouse.
Kale is just so trendy, right? Well, from nutrition to flavor there are a lot of good reasons why it is so popular. Here is a recipe for a tasty spring salad that is sure to make you smile and say "wow!". It is easy to make and it is also gourmet. So, make it for a luncheon or dinner party to impress your friends. Make it for yourself and enjoy a work lunch fit for a queen!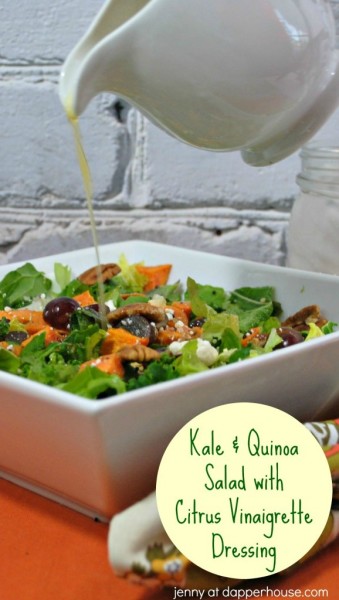 Salad Ingredients
2 cups Kale, rib removed, chiffonade, soaked and dried
(see instructions below)
4 cups Mixed greens
1 1/2 cup of cooked and diced Sweet Potato
1/2 cup of dried cranberries
1 cup red grapes, sliced in half
1/2 cup of chopped Pecans
1/2 cup of Feta Cheese crumbled
1/2 cup of Quinoa
pinch sea salt
pinch pepper
How to prepare the Kale
To rinse/soak Kale: Place kale stalks in a large bowl and fill with water. Leave in bowl for 10 minutes swishing stalks around every few minutes. Rinse well. Set on towels and pat dry. When leaves are dry cut out ribs and discard stalks, chiffonade remaining leaves. (Chiffonade is a french technique of slicing leafy vegetables or delicate herbs into very thin ribbons.)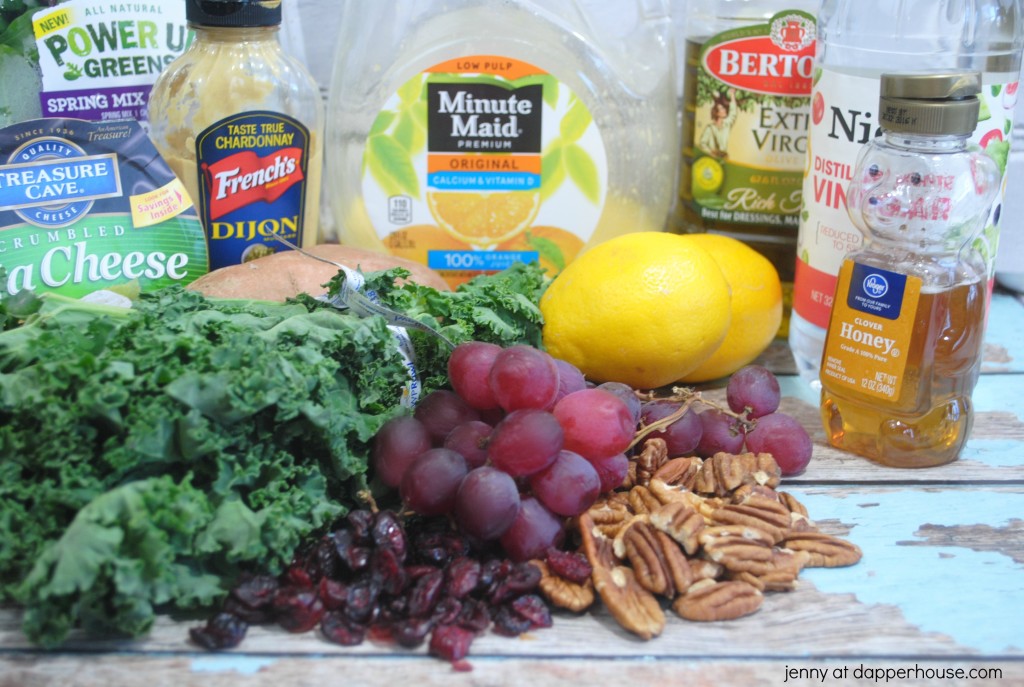 Citrus Vinaigrette Dressing
1 oz rice white vinegar
4 oz fresh squeezed orange juice
1 oz lemon juice
1/2 tsp dijon mustard
1 tsp honey
1/2 tsp salt
pinch black pepper
1 1/4 cups extra virgin olive oil
Combine all ingredients except oil in a blender and mix till smooth. Slowly drizzle in oil in a steady stream till well incorporated.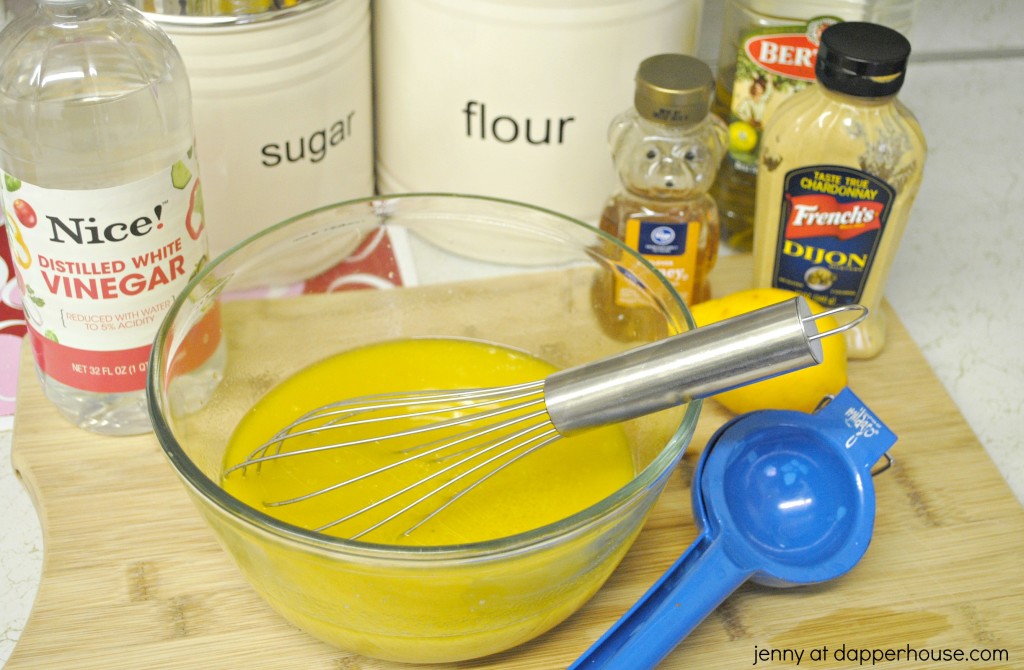 How to Prepare Your Gourmet Salad
In a mixing bowl combine kale, dried Cranberries , grapes, Quinoa, Sweet Potato and a ⅓ cup of the citrus vinaigrette; toss together by hand.
Season with salt and pepper and toss again.
Add more dressing if needed.
Pile salad on a plate and top with feta and Pecans.
Serve.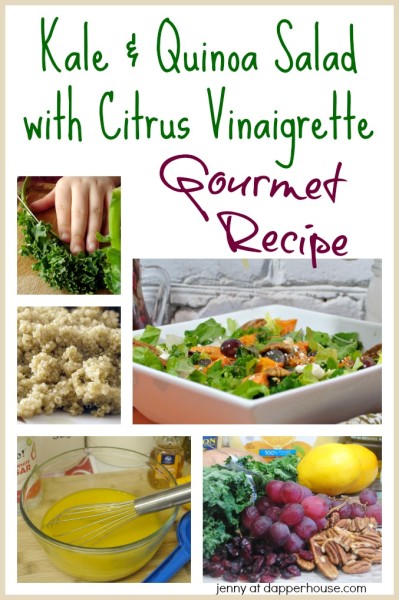 What is your favorite ingredient to add to a healthy salad?