We are not big rollercoaster fans. It must have something to do with our sensitive stomachs. While some people get a thrill from the rides, my son and I get an overwhelming feeling of Barf and Queasy mixed with uncontrollable dizziness and "Stop this ride"! If bravery and nerves were the only requirement my son and I would be first in line. We often talk about how embarrassing it is for us to watch little kids go on rides that look like the thrill of a lifetime, while we have to be careful to not spin too fast on the Tea Cups. This reason, coupled with our outrageous love of animals, made Animal Kingdom the perfect place for us to visit on a trip to Disney World in Orlando, Florida.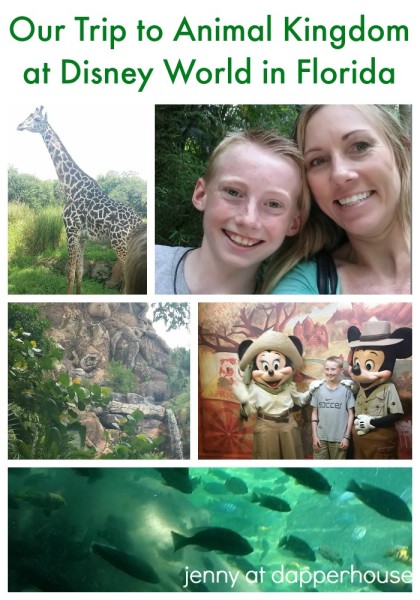 There are some cool rides here but what we loved most was the safari ride. You ride with others in a bus and tour the huge land where Disney cares for endangered animals. Disney does SO MUCH for animals in the world that I cant dedicate it to this post but please take the time to read about their programs.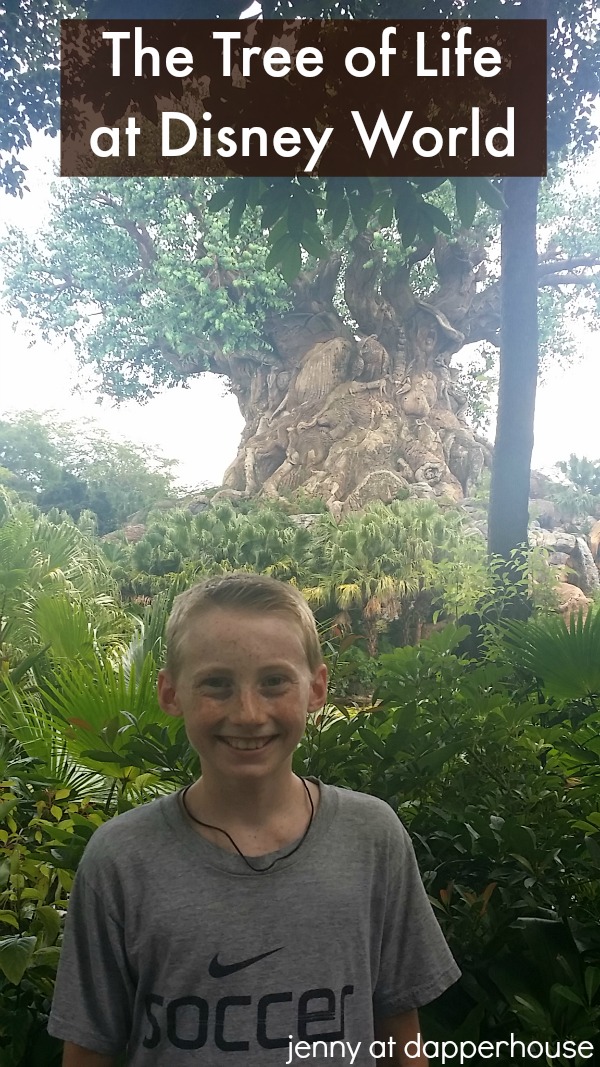 The Tree of Life on Discovery Island depicts animals in the Circle of Life. It is hard to believe how incredibly massive and beautiful this tree is. It measures 145 feet tall and 50 feet wide and is engraved with 300 animal carvings! When you are there try to find. . . eagle, tortoise, iguana, dolphin, lion, lemur, hippo, bear, peacock and more!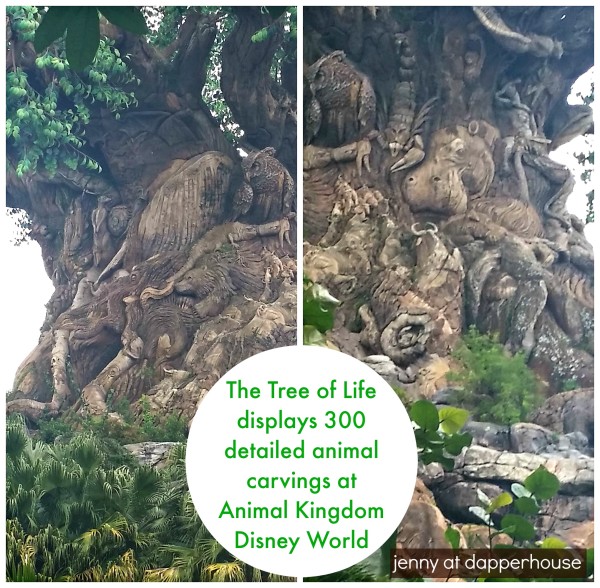 The Kilimanjaro Safari Tour is a really great ride. It is hard to take pictures because there are so many animals up close in a natural environment that you don't want to see it all through a lens. But, I managed to snap a couple to show to friends and family.
You take a large, open bus along a guided tour of 110 acres of Wildlife Preserve. African plains, forests and rocky wetlands Re home to over 20 types of animals.
In addition to many cool birds . . .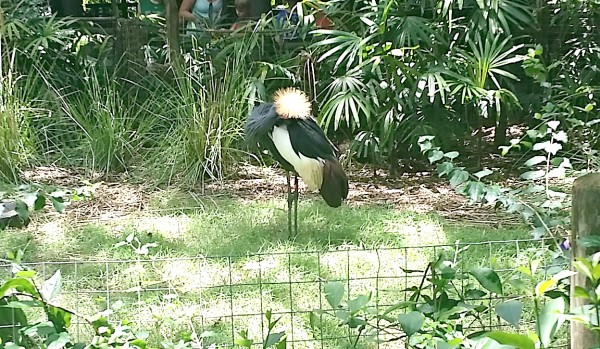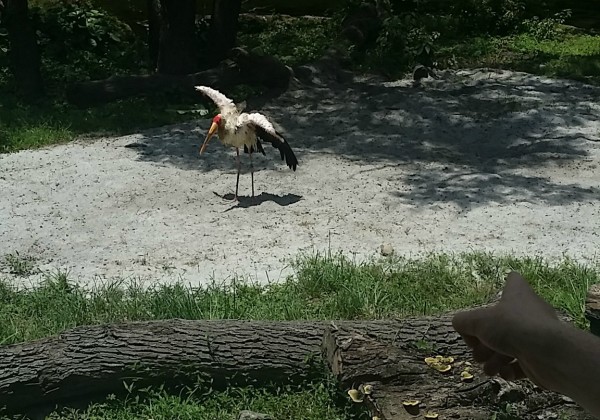 you may be able to see: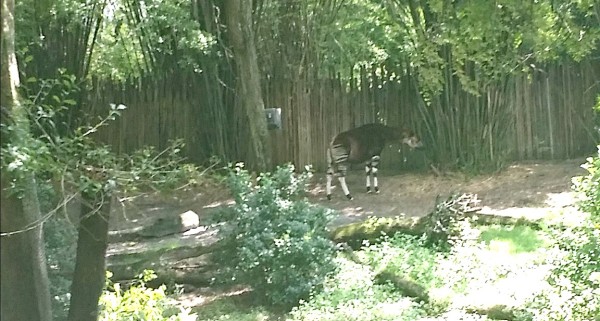 Hippo, white rhino, black rhino, wildebeest, okapis, flamingo . . .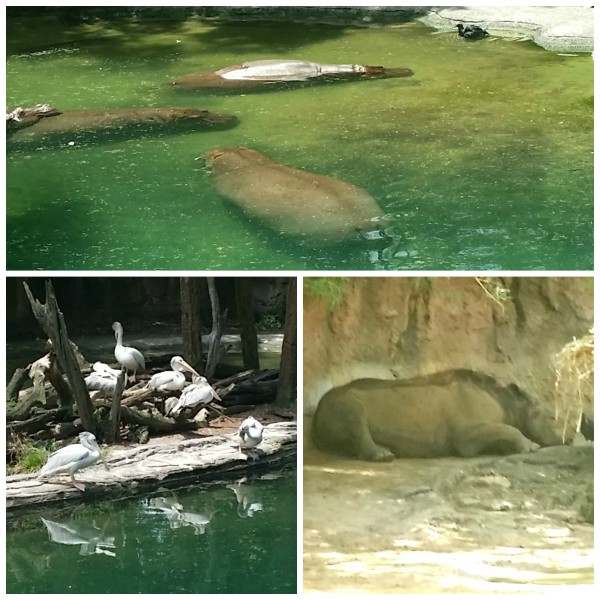 giraffe. . .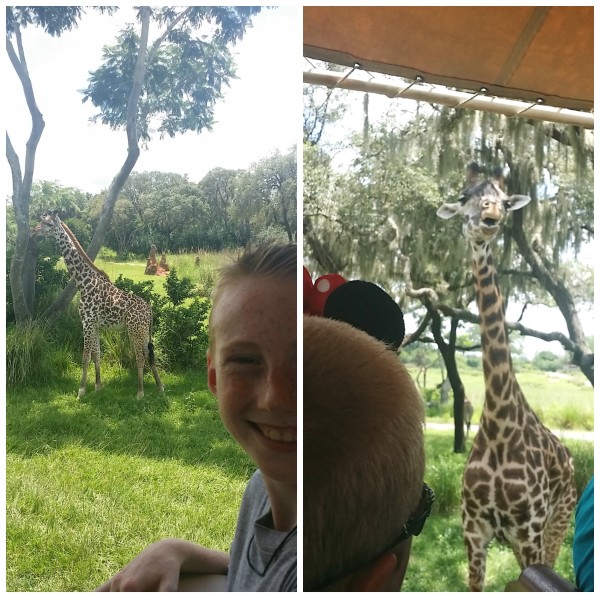 gazelle, crocodile, cheetah . . .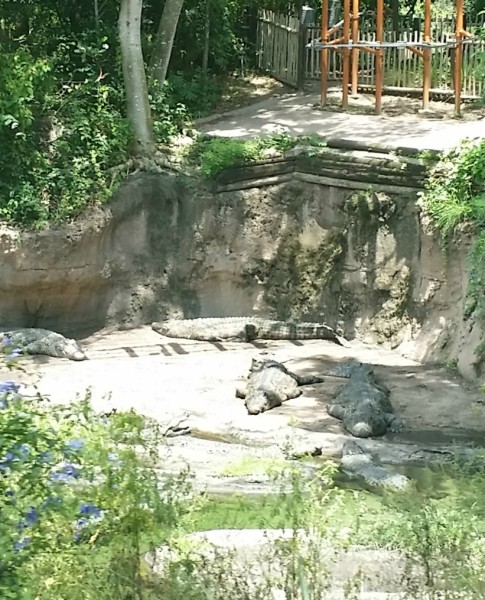 warthog, zebra . . .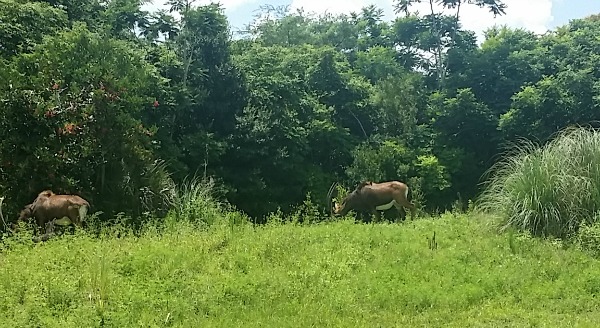 antelope, lion, ostrich . . .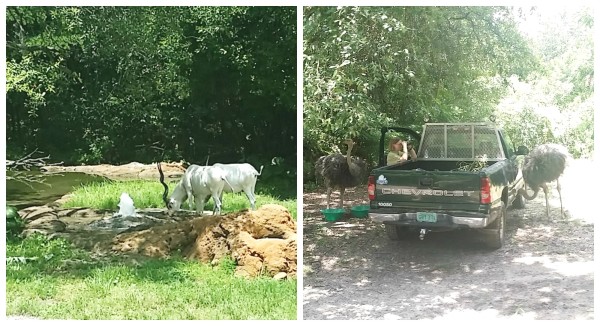 elephant, mandrill . . .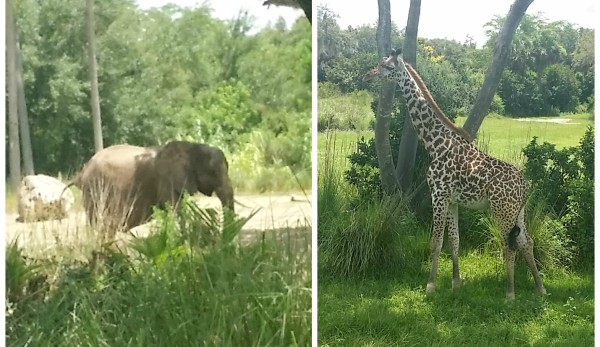 It was a fun tour and a really fun place to visit.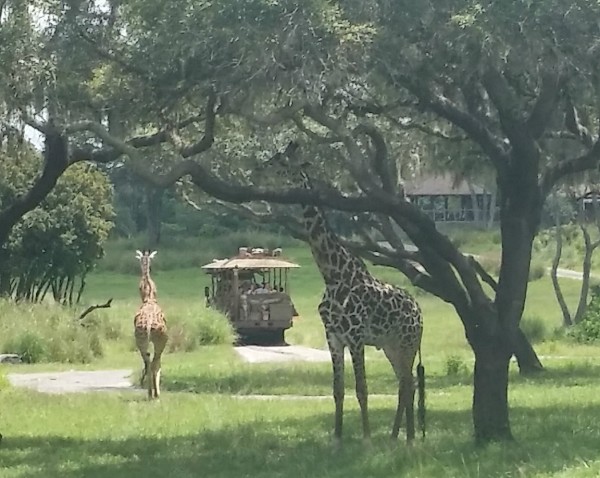 We only had a half a day there, but we could have easily done a day and night.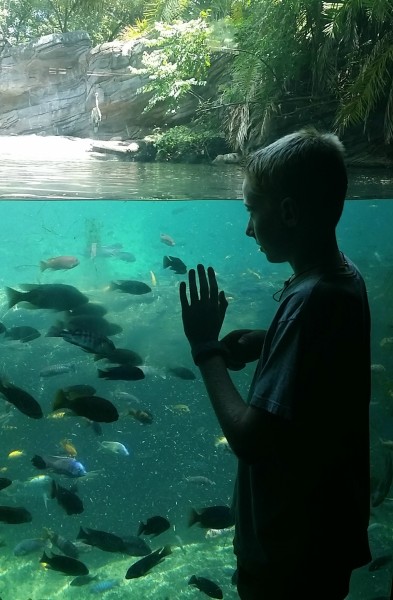 There are so many other things to see and do at Animal Kingdom! I was truly impressed with how Disney used architecture, live music and more to pull together a cultural experience that was significantly "real".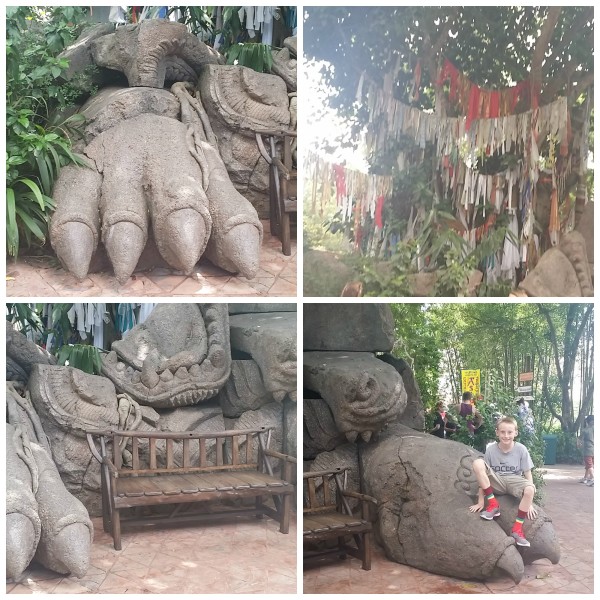 So many other animals to explore and so much to learn . . .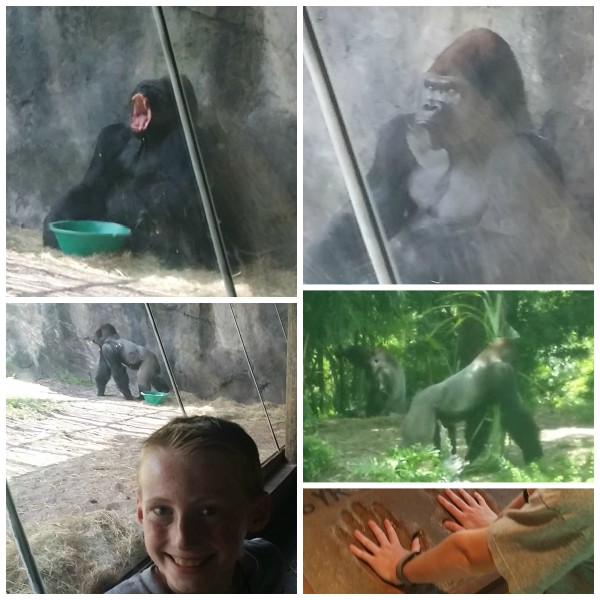 Don't forget to get a picture with Mickey and Minnie in Safari.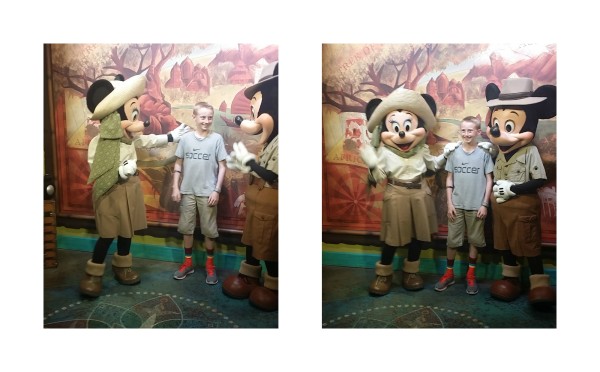 If you are an animal lover, this is the theme park for you!
What was your favorite part of Animal Kingdom?