*This is not a sponsored post but does contain affiliate links.
Have you seen all the lovely recipes for popsicles/freezer pops? Have you tried them yet or have you been a bit intimidated or unsure? This recipe is a great starting point since it is super easy and healthy too! Popsicle molds are very reasonably priced and they last a long time so it is a great investment for sure! Here is a list of molds from Amazon for you to take a look at.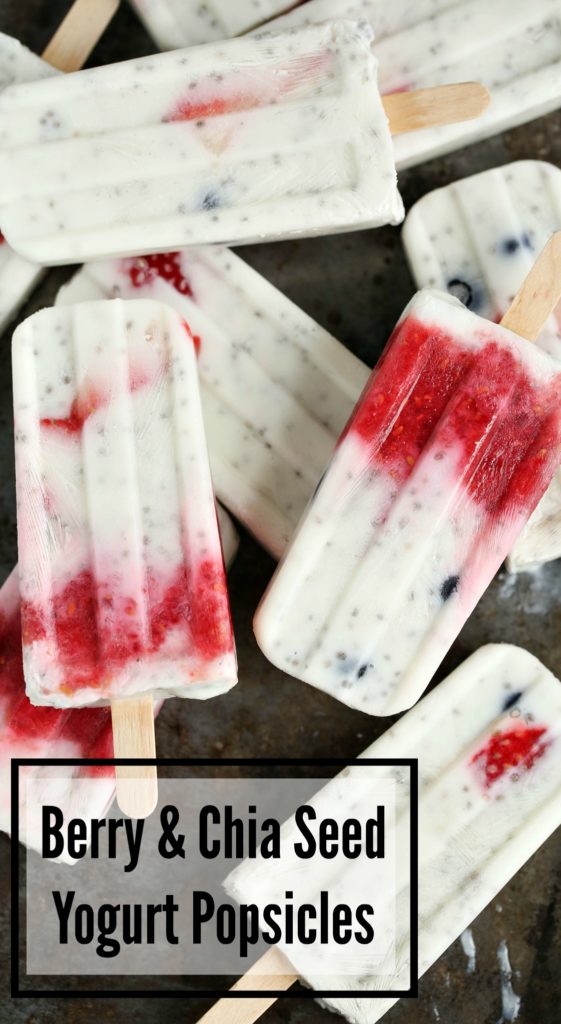 Depending on the size and number of your freezer pop mold you may need to adjust slightly. This recipe will make about 10 popsicles.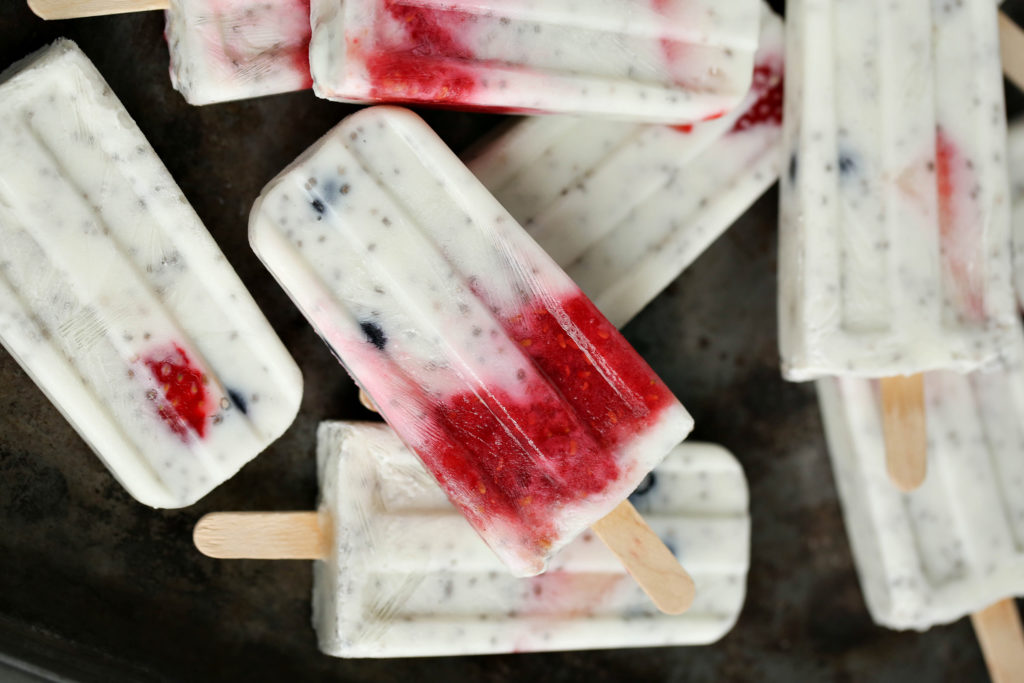 Ingredients
18 oz of vanilla yogurt (thick greek yogurt is my favorite)
1/2 cup chia seeds
1 & 1/2 cups fresh or frozen berries sliced or chunked (I used blueberries and strawberries but you can use your favorite!)
1/4 cup of berries smashed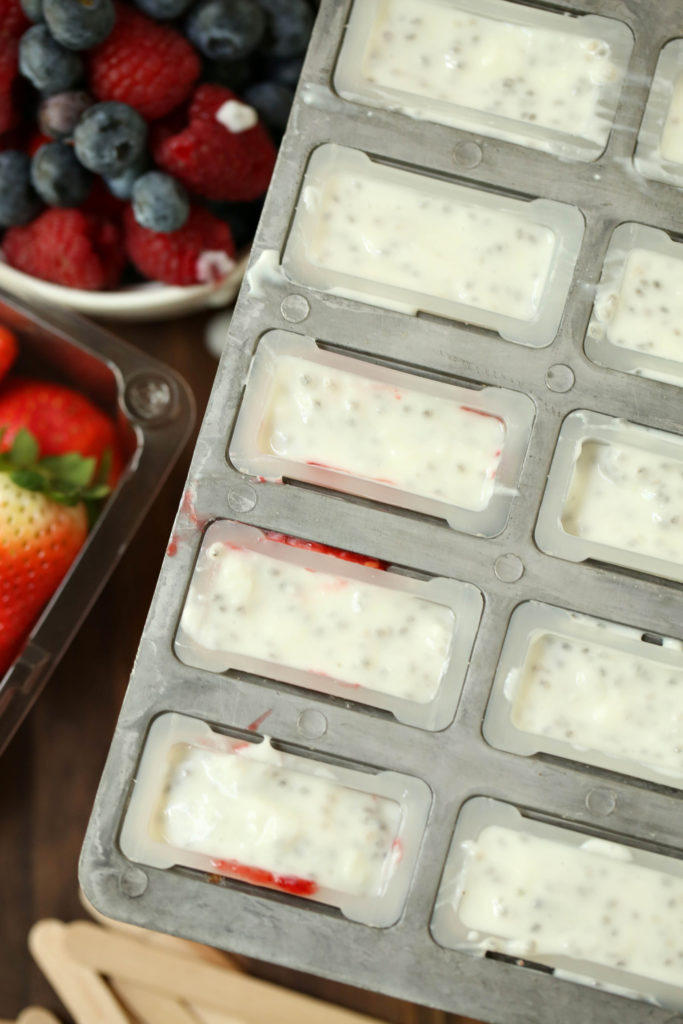 1.) Mix yogurt and chia seeds together well.
2.) Fold in all berries and do not over mix.
3.) Pour into freezer pop molds. (Add popsicle sticks as needed)
4.) Freeze 6 hours or until completely frozen. (Overnight works well.)
Enjoy!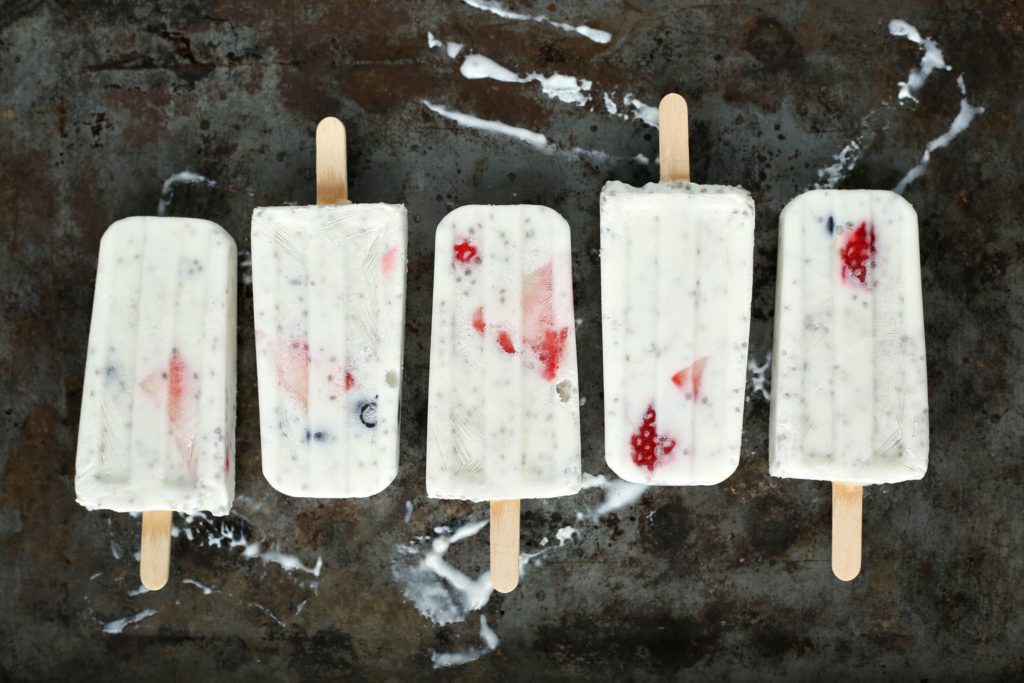 Why You Should Be Eating More Chia Seeds
Read: "Why You Should Add Chia Seeds to Your Daily Diet"
You may enjoy these delicious chia seed recipes: