This recipe is wildly healthy with good carbs, healthy fats, and protein too! It is awesome on its own but also delicious to add to mixed greens in a salad! This is super easy to make and you will love it. You can serve it cold all summer long for a refreshing and delicious meal.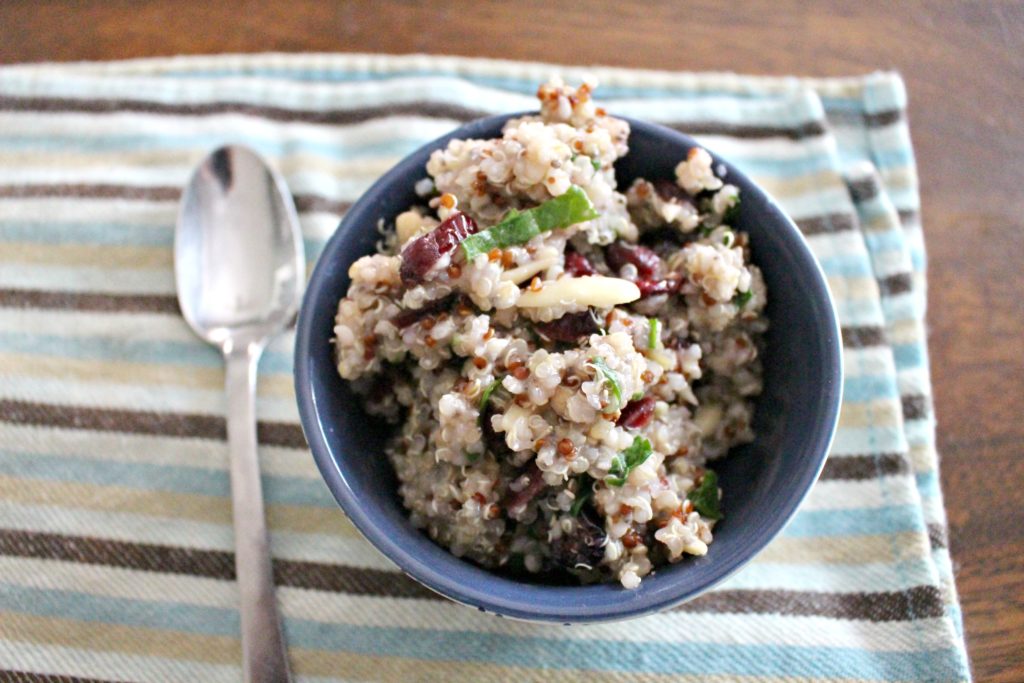 What you need:
1 1/2 c. dried grains (found here, use quinoa, millet, buckwheat, etc.)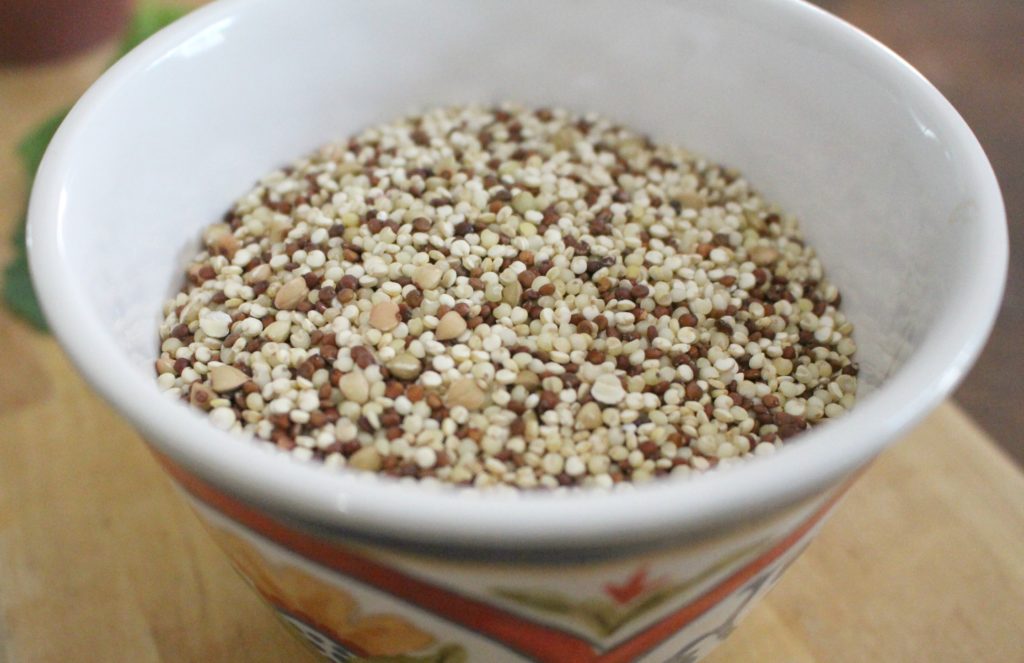 3 cups water
3/4 c. dried cranberries
1/3 c. slivered almonds
2 Tbs chia seeds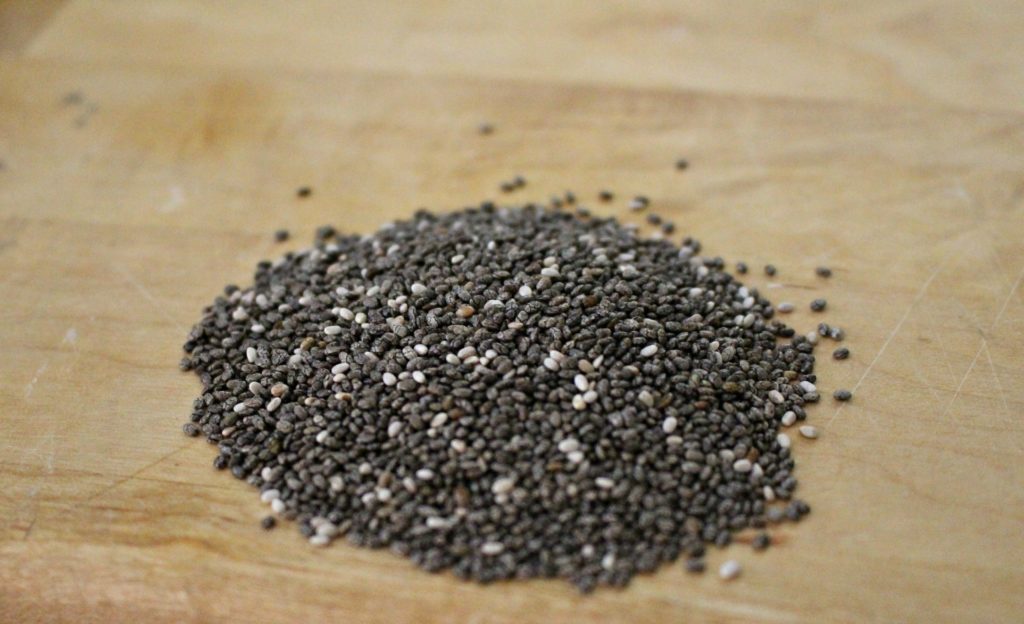 How to Make:
Boil the grains as directed on the package (usually 2 c of water to every 1 cup of grains.) After the grains are cooked stir every so often to help them cool a bit.
Finely chop the greens (sometimes I like to add chopped celery for a crunch as well)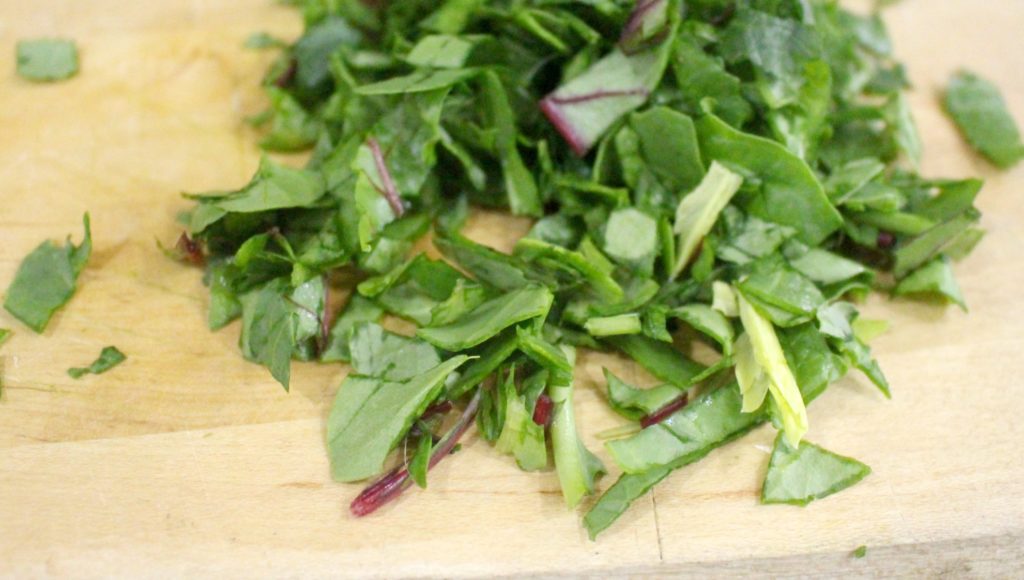 Add all the ingredients to a mixing bowl and stir well until mixed.
Add more dressing if you want more flavor. You can also add salt, pepper and a pinch of sugar to enhance the flavor.
Keeps up to a week in the refrigerator.
Enjoy!
Save to Pinterest. . .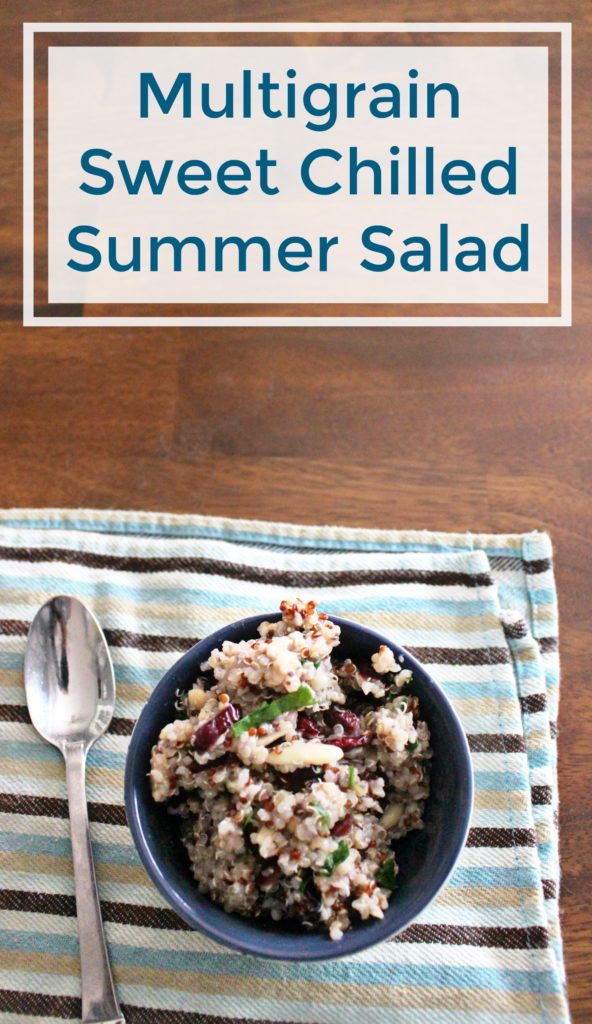 Read: "Why You Should Add Chia Seeds to Your Daily Diet"
You may enjoy these delicious chia seed recipes:
No Bake Chia Seed Protein Peanut Butter Balls
Multigrain Chilled Summer Salad
Bruschetta with Avocado & Chia Seeds