I love bruschetta. It is perfect for sitting with friends and wine for a lunch party! I like to make this particular recipe because it is super healthy, very filling and of course, it tastes great! Make it for you and your family as well as cherished guests. It will become a favorite at all your parties and gatherings because it is easy to eat, so you can spend more time with your guests and less time cooking. This dish can can be both fancy or casual no matter what your party theme. And is so darn fresh that everyone will want the recipe!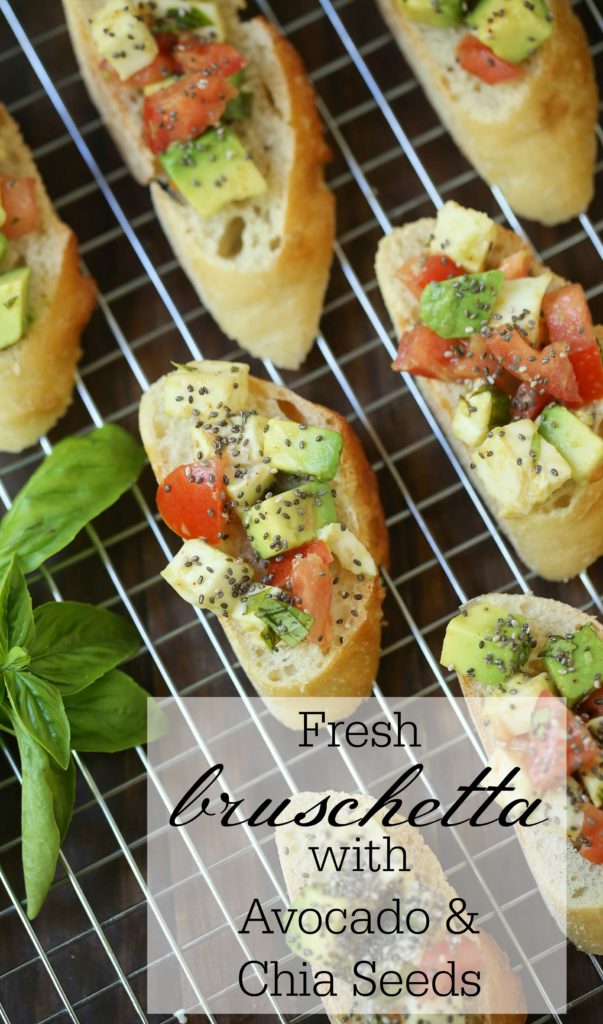 What you need: 
a small baguette of fresh bread cut into 1 inch thick slices
2 – 3 oz of mozarella cheese cut into small 1/2 inch cubes
1 large tomato, cubed into small chunks
1 avocado cubed
1/4 cup of chia seeds
fresh basil (4-6 large leaves diced)
1 teaspoon of olive oil
salt and pepper to taste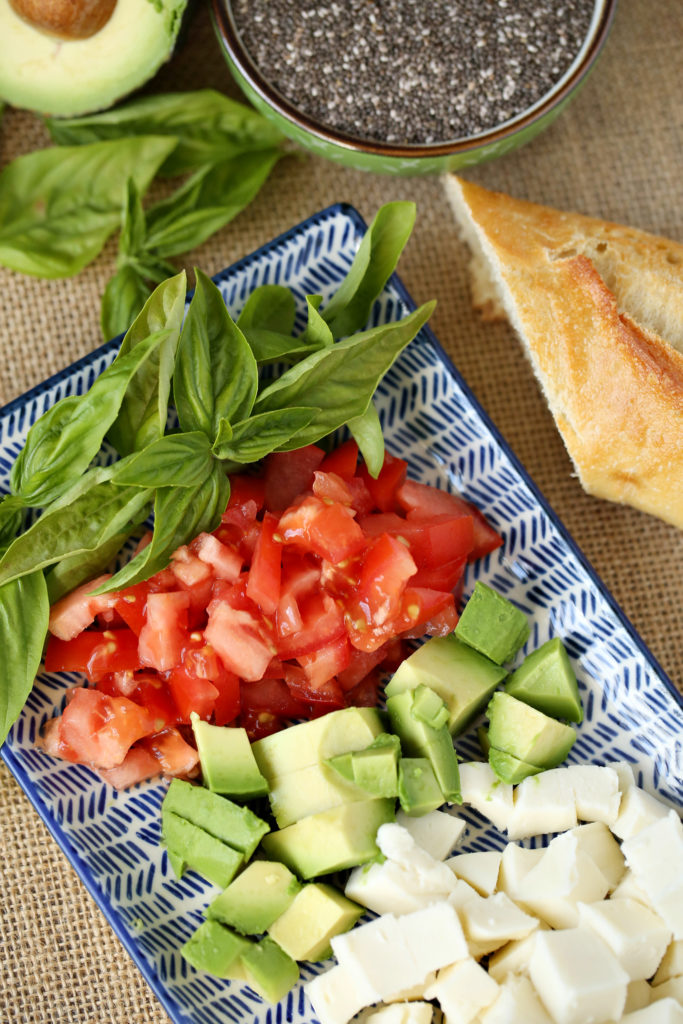 How to Make:
Prepare fresh ingredients as stated above in the recipe
Add all ingredients (except chia seeds) together in a bowl and mix gently. Don't over mix or it will blend together and look bad!
Lay out the slices of bread on a tray or pan.
Heat oven on the broiler setting and toast bread for up to 2 minutes on the top rack until brown. (You can leave bread un-toasted as well if you prefer.)
Remove bread from heat and cool. (Don't forget to turn off the oven!)
Spoon mixture onto bread and sprinkle with chia seeds!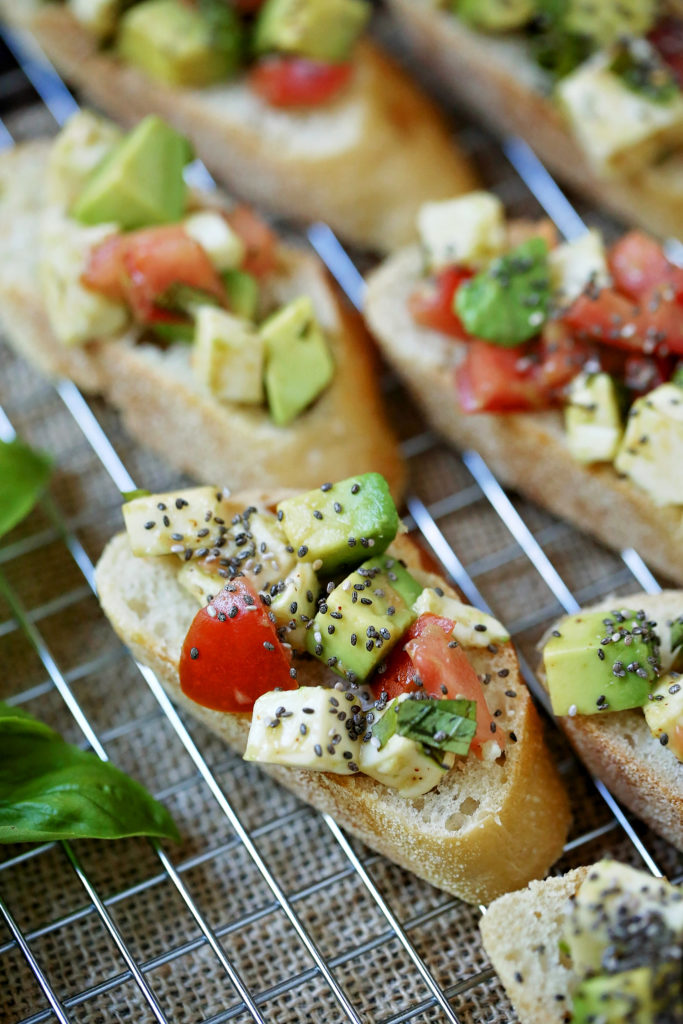 Don't forget the chia seeds! Read why you should be including chia seeds in your daily diet.
More Chia Seed Recipes