I make a big batch of these sauteed, mixed vegetables and we eat it for a few days on flatbread, breakfast sandwiches, pitas and more. Go to THIS POST to get the recipe for the veggies . . .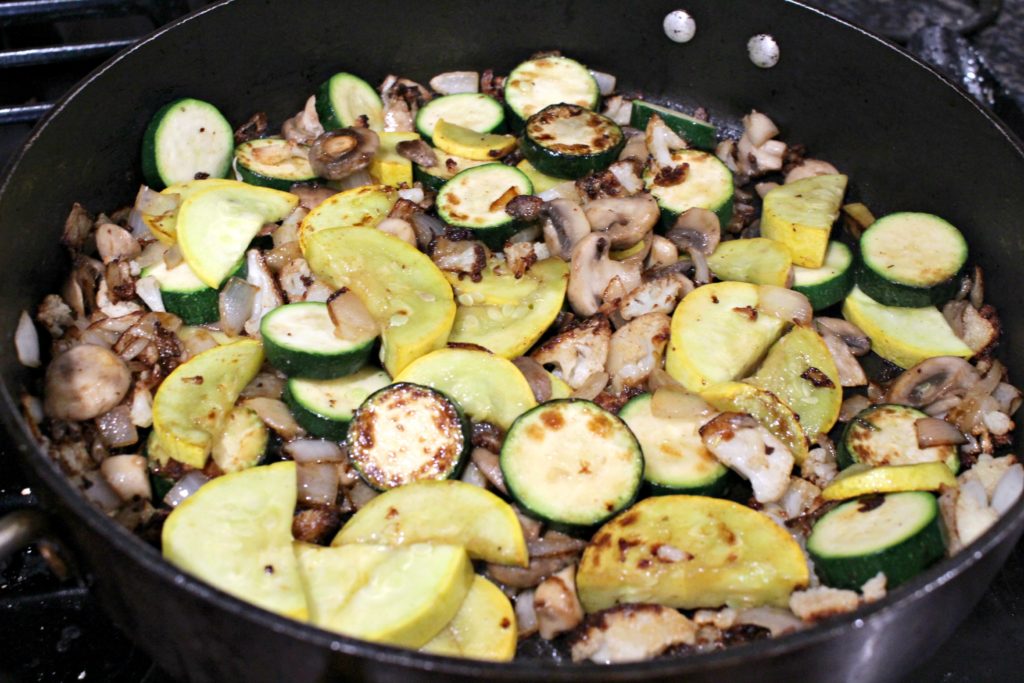 and then use those to make this amazing, gourmet breakfast sandwich.
You will also need:
1/2 of an English muffin
slice of sharp cheese
1 cooked/fried egg (or egg white)
Instructions:
Step 1. Make the veggies from this link and set aside.
Step 2. Toast the English muffin while you cook/fry one egg.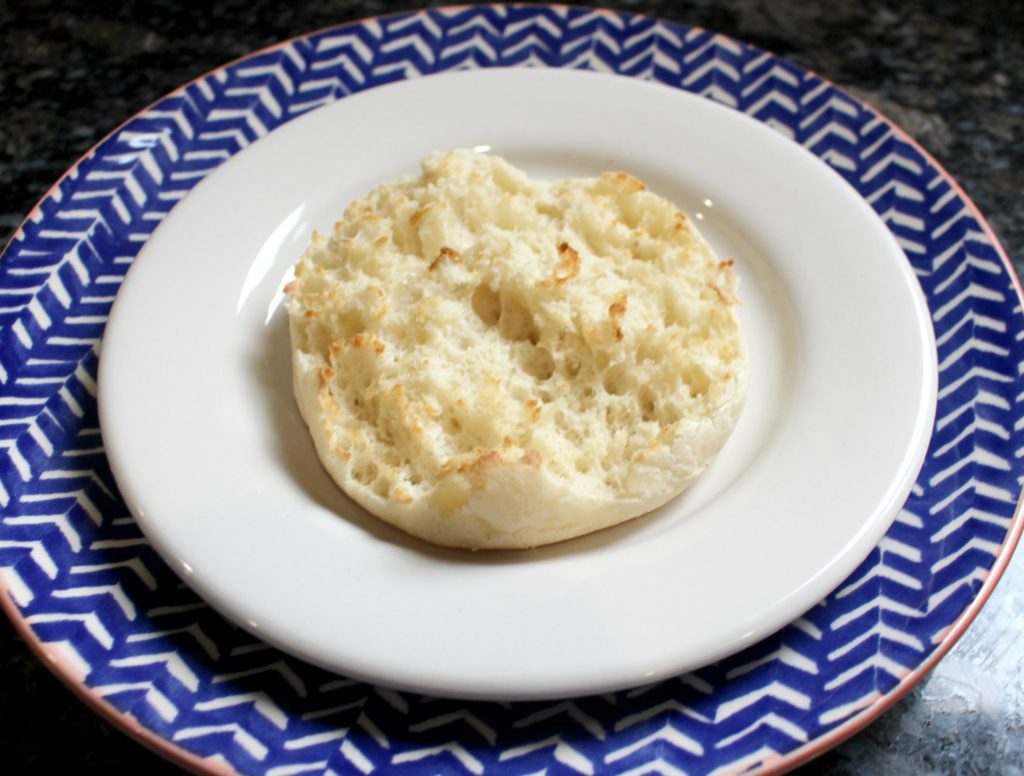 Step 3. Immediately top with the slice of cheddar cheese so it has time to get soft.
Step 4. Top with the fried egg (or egg white).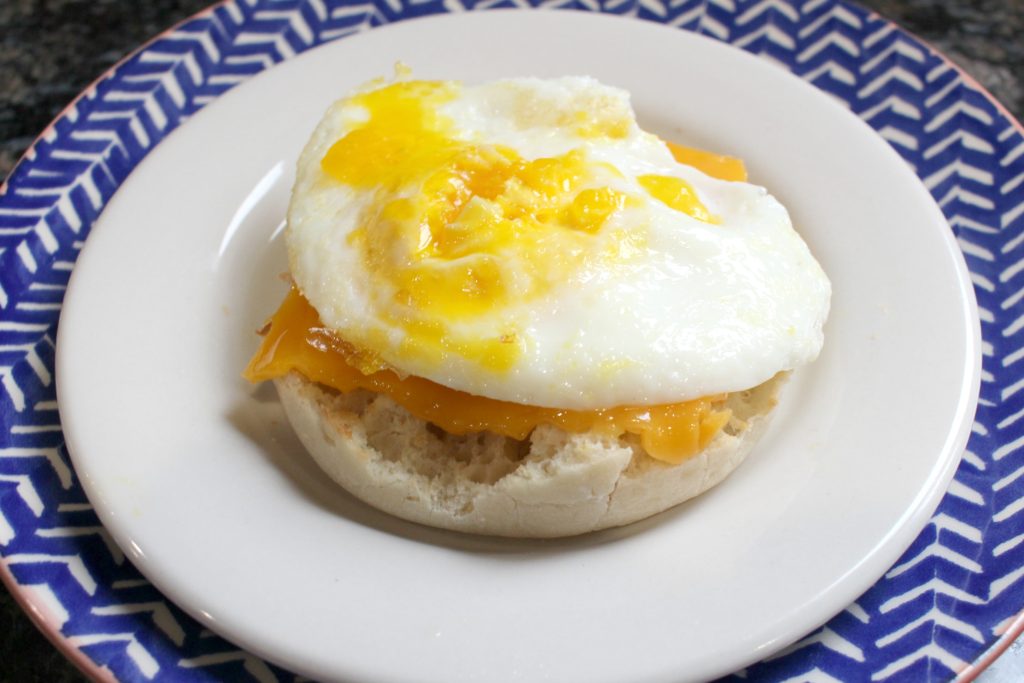 Step 5: Top with a generous helping of sauteed veggies.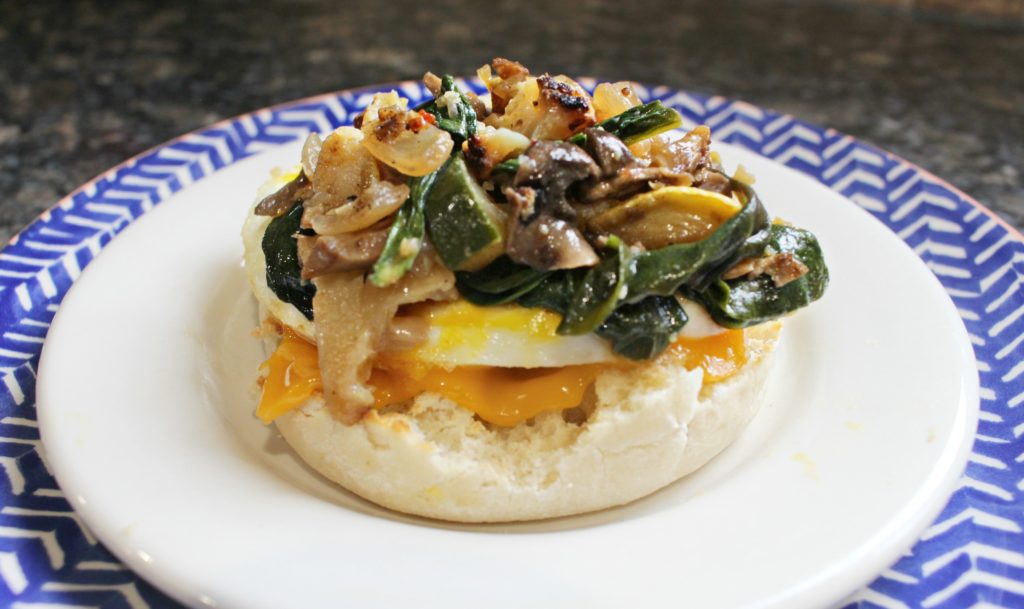 Pin this for later. . .