*This is not a sponsored post. Opinions and content belong to jenny at dapperhouse. This post contains affiliate links.
If you think about what is in a child's lunchbox, chances are you think about a peanut butter and jelly sandwich. There are variations in these sandwiches of course like different flavors of jelly or adding honey and bananas but have you ever heard of the delicious take on the pb&j called the fluffernutter?  This is a pb&mf (Oh my!) aka Peanut Butter and Marshmallow Fluff. I decided that this sweet treat is better suited for a dessert than a sandwich so I bring to you. . .  the Fluffernutter Cupcake! This recipe is from scratch and totally worth making. You are going to be amazed at how good this tastes.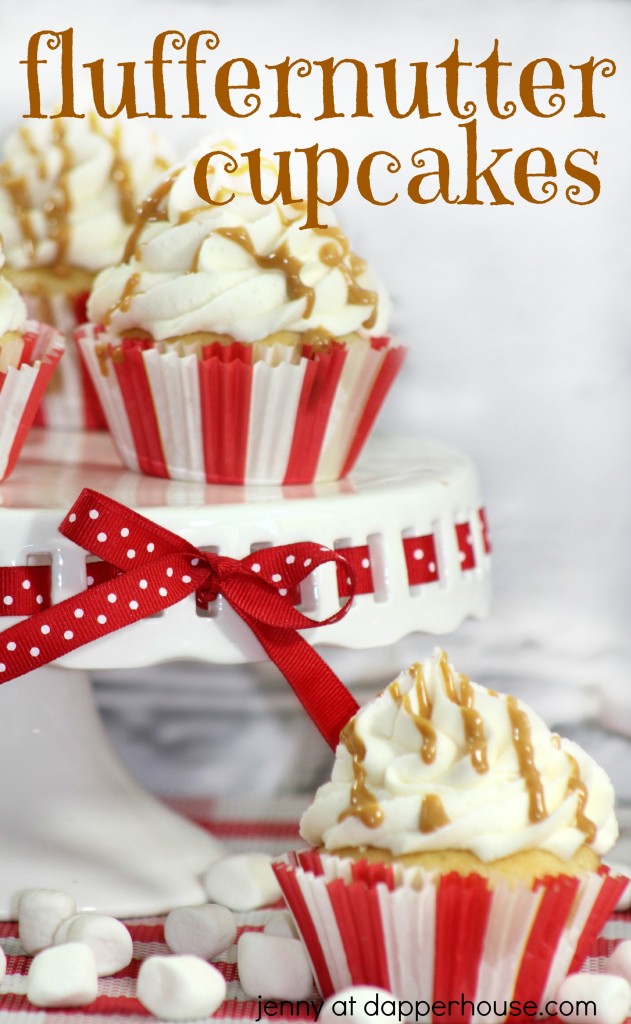 Cupcake Ingredients:
3 C flour
2 1/2 tsp baking powder
1/2 C soft unsalted butter
1 C creamy peanut butter
2 C sugar
4 eggs
4 tsp vanilla
2/3 C whole milk
1 1/3 C marshmallow fluff
Cupcake Recipe:
1. Preheat oven to 350 degrees and get your cupcake liners ready.
2. Combine the dry ingredients into a medium bowl.
3. Cream the soft butter and peanut butter in a large mixing bowl with a mixer until smooth and creamy.
4. Add sugar and eggs while continuing to beat into the butter and peanut butter.
5. Add vanilla and continue mixing.
6. Add 1/2 of the dry ingredients and mix.
7. Add the milk, continue to mix.
8. Add the other 1/2 of the dry ingredients to the above mixture.
9. Add the delicious marshmallow fluff.
10. Mix everything well.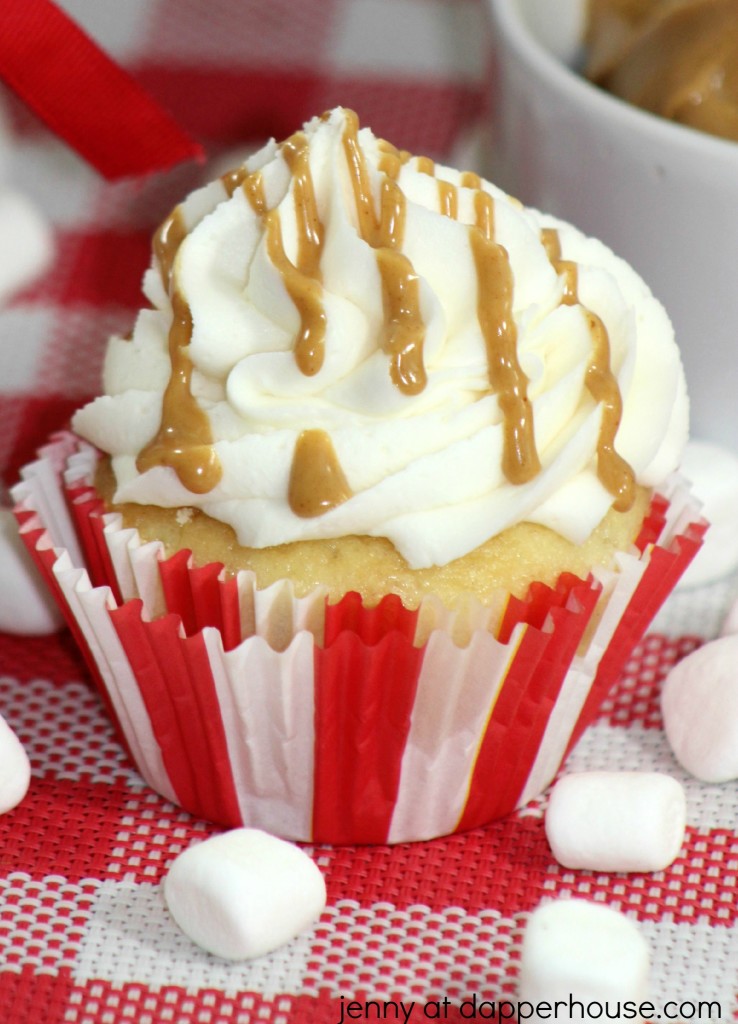 11. Using a large spoon fill the lined cupcake tins 3/4 full.
12. Bake at 350 degrees for 20-25 minutes or until an inserted toothpick comes out clean.
13. Cool for 10-15 minutes and then move the cupcakes to a wire rack until completely cooled.
Frosting Ingredients:
1 C soft unsalted butter
1 1/2 + C powdered sugar
1 C marshmallow fluff
1 tsp vanilla
1 C creamy peanut butter, slight runny.
Frosting Recipe:
1. Cream the butter and powdered sugar until light and creamy.
2. Add vanilla and mix using an electric mixer.
3, Add the marshmallow fluff and mix again.
4. Check to see if frosting can form and hold a stiff peak. If not add more powdered sugar.
TIP: Be patient as this may take a few minutes!
5. Once it holds a stiff  peak, scoop the frosting into a pastry bag with a large tip.
6. Twist the open end of the pastry bag to push the frosting to the tip.
7. Frost the cupcakes into tall peaks of deliciousness.
8. Drizzle a bit of melted creamy peanut butter on top of the frosting.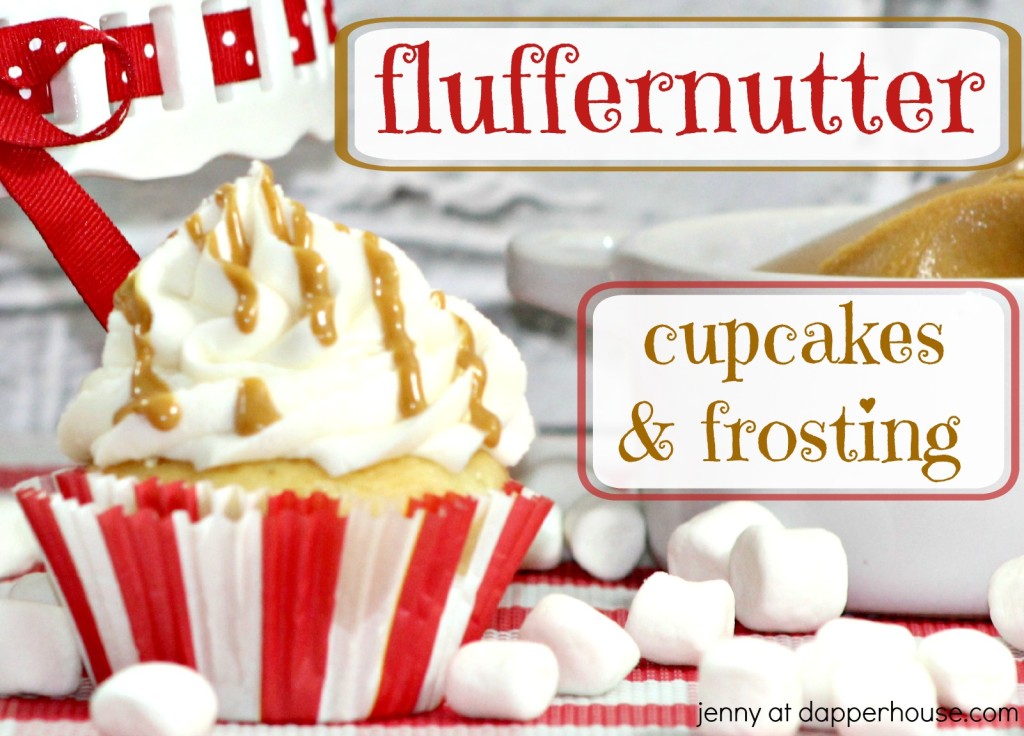 Have you ever heard of Fluffernutter? Leave us a comment below.

Products to compliment this recipe and make the most of your party!

Cupcake Cups with Red Stripes, 25-Pack

Red Striped Paper Straws, 25-Pack

Red & White Striped Table Skirt


Beistle Stripes Paper Lanterns, 9 1/2-Inch, Red/White
Striped Pennant Banner Party Accessory (1 count) (1/Pkg)