I received compensation from Bayer Consumer Health, makers of MiraLAX® to write this post. MiraLAX® is a laxative used to treat occasional constipation. All opinions are entirely my own. #ReliefMadeEasy #CollectiveBias
I strive to take really good care of my body. I exercise regularly, eat a healthy diet, drink lots of water and avoid things like highly processed foods. Regardless of lifestyle however, some people can sometimes suffer occasional constipation. These symptoms can be uncomfortable so people will find ways to figure out which tricks work for their bodies to relieve symptoms and feel better. Stimulant laxatives forcefully stimulate the nerves in the colon. MiraLAX® is different from stimulant laxatives because it works with your body's natural processes to hydrate and soften which provides effective relief from occasional constipation in a gentle manner and without harsh side effects.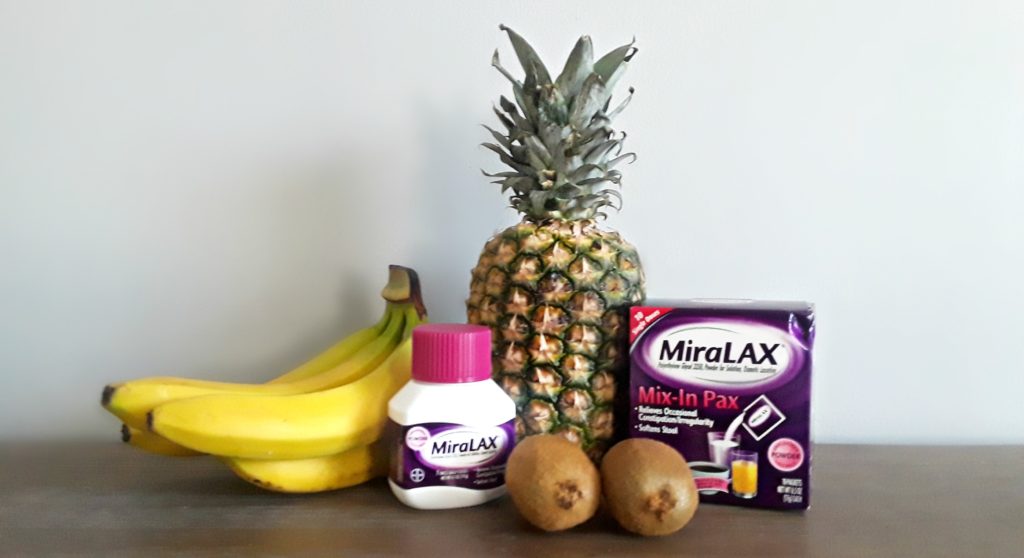 I don't bother wasting my money on products for occasional constipation that I know will not ease my discomfort. MiraLAX® is easy to take and easy on your body. You should only use once a day and for no more than 7 days.
Save on any MiraLAX® product with this coupon.
You can buy MiraLAX® Mix-In Pax and various sizes of MiraLAX® at your local Walgreens.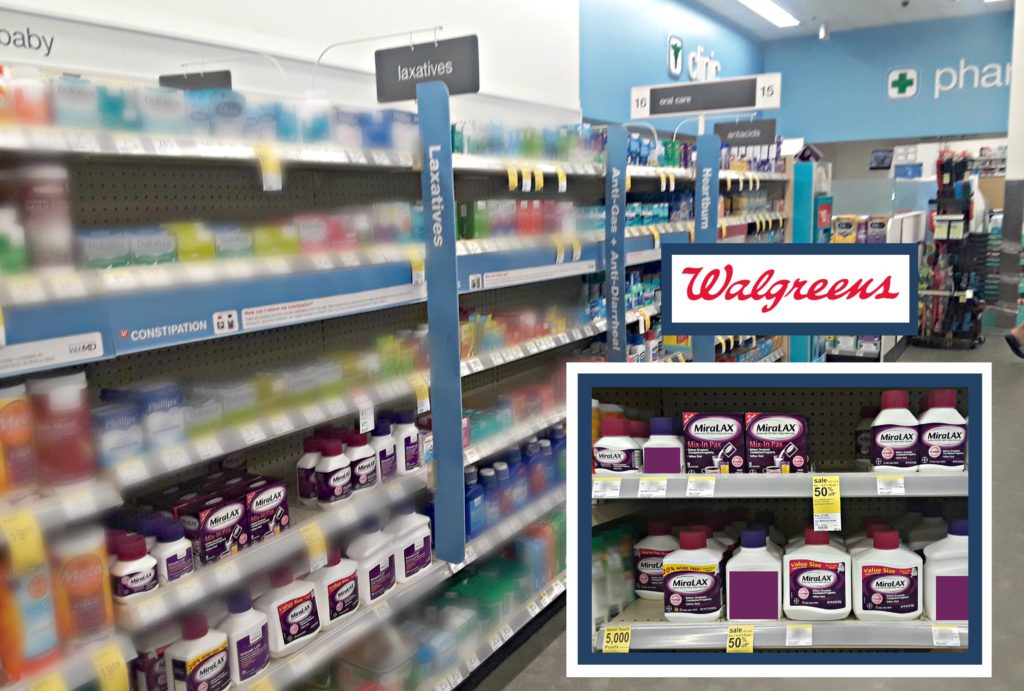 I have a really good recipe for a tropical smoothie made with fruits like pineapple, bananas and kiwi.
Here is how to make it:
Ingredients:
1/2 banana

1/2 kiwi

1/4 cup pineapple

1 cup orange juice

1 1/2 cup coconut water

Optional: ice cubes
Directions: Add all ingredients to a blender and mix well. Pour into a glass and garnish with a slice of  kiwi.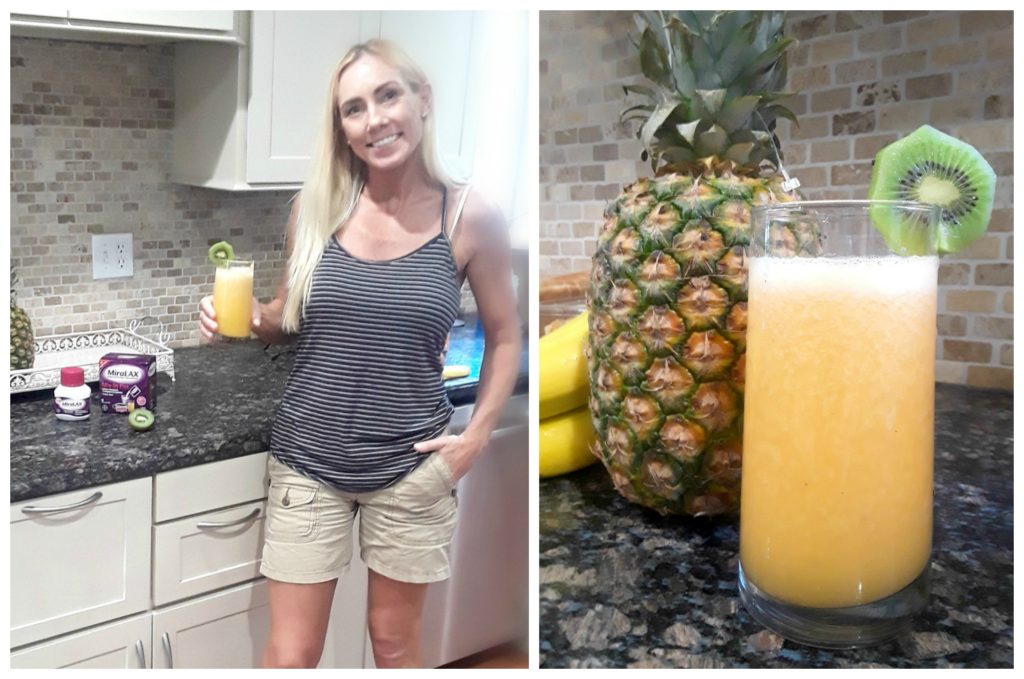 TIP: When you suffer from occasional constipation, you can add a single dose package of MiraLAX® Mix-In Pax to the smoothie.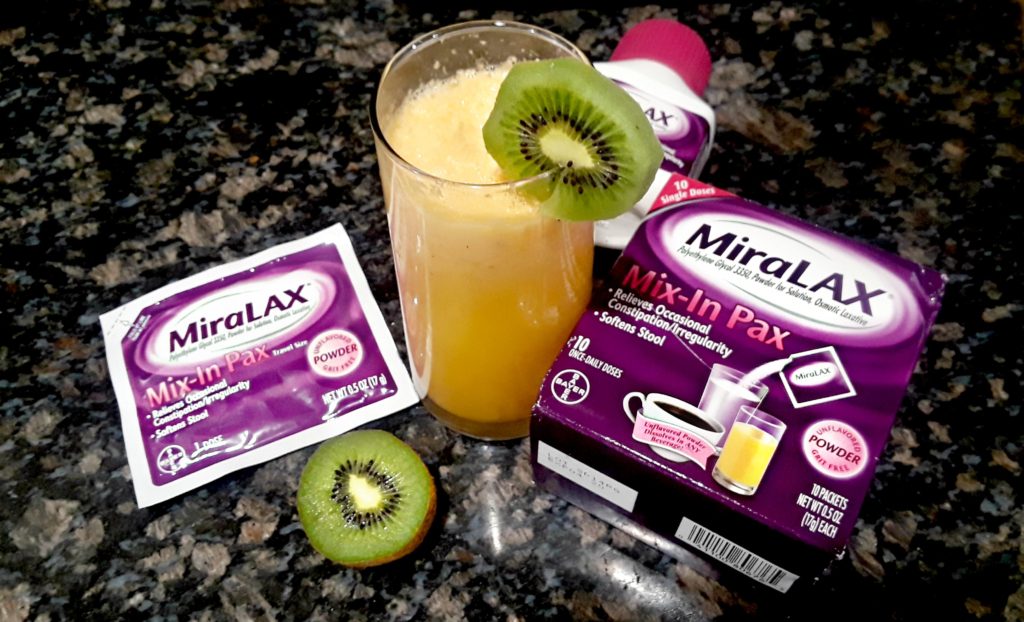 Pin this for later: