*This is not a sponsored post. All opinions belong to jenny at dapperhouse.
Its Girl Scout Cookie Time!! There is a magical anticipation that we get waiting for our girl scout cookies to arrive. My husband loves the traditional thin mints as do I , but I also like the Samoas because they are like a candy bar and a cookie all in one! This brownie recipe takes these to another level of "Oh my God!". Enjoy this recipe for Samoa Girl Scout cookie Brownies.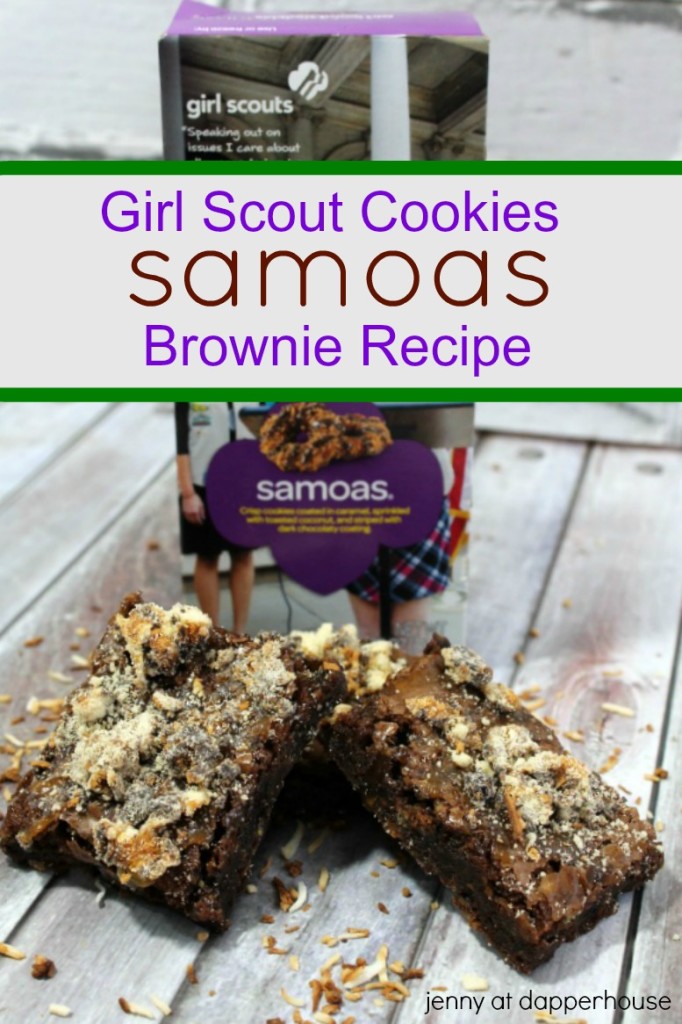 Recipe Ingredients
1 cup butter, softened
2 cups sugar
4 eggs
1½ tsp. vanilla
½ cup cocoa
1⅓ cups flour
½ tsp. salt
1/4 cup pecans
15 Samoa cookies (crumbled or blended to small chunks)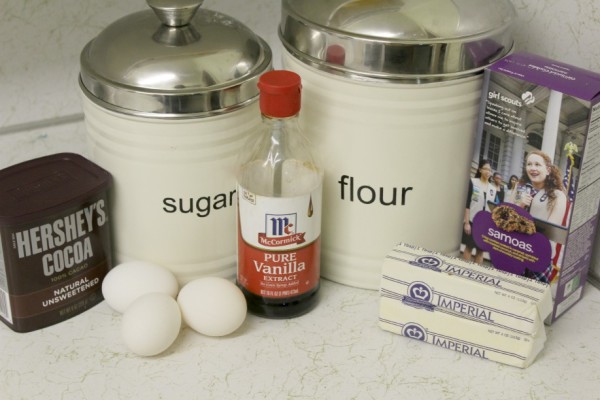 DIRECTIONS
Using a food processor or a ziplock bag and rolling stick crumble the Samoa cookies to very small pieces.
Cream butter and sugar together.
Now add eggs and vanilla and blend well.
Add the salt, cocoa and flour and stir to combine.
Don't overbeat.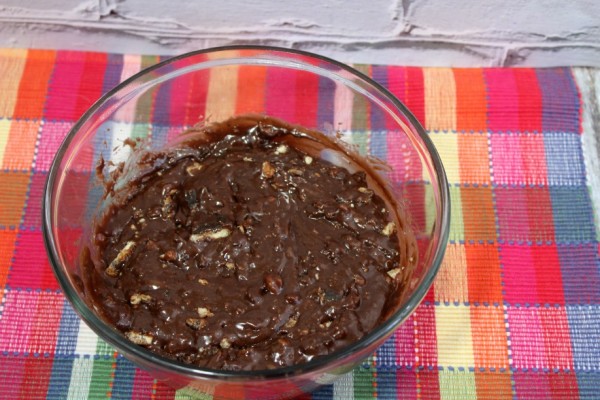 Now add 3/4 of the Samoa cookies and 1/4 cup of pecans to the batter, fold it in.
Pour batter into a greased 9X13 pan.
Bake at 350 F for 20-25 minutes.
Let cool completely.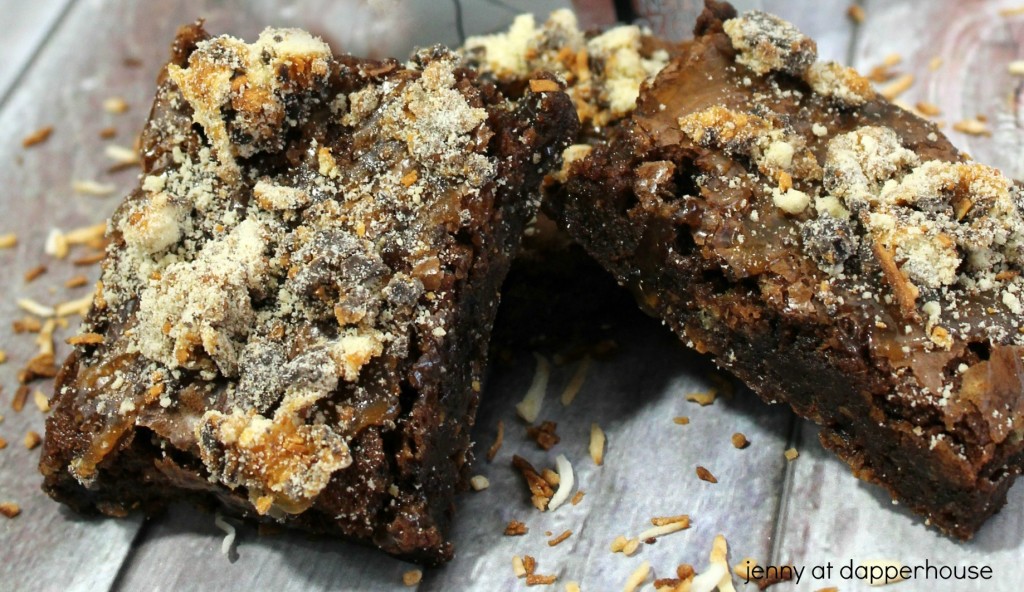 TIP: You can add a drizzle of caramel sauce on top also to make it extra gooey!
What is your favorite girl scout cookie?