*This is not a sponsored post. All opinions are my own. This post may contain affiliate links.
Will you be buying a gift for a foodie or aspiring chef? Here are ten thoughtful and extraordinary gifts for the aspiring gourmet cook in your life!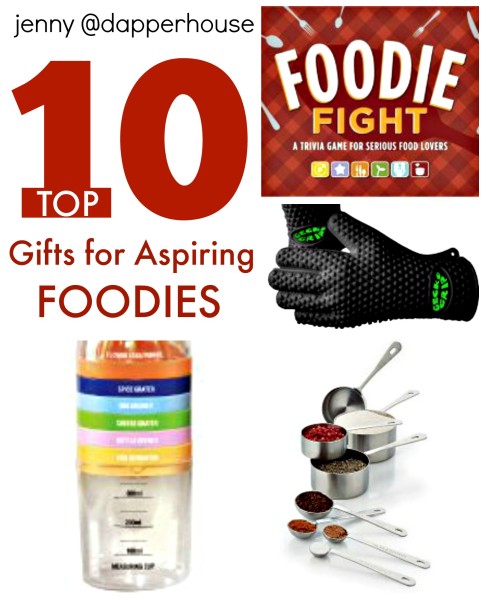 $40 The Flavor Bible – The Essential Guide To Culinary Creativity Based On The Wisdom Of Americas Most Imaginative Chefs
Also in Vegetarian version!
$20 Foodie Fight! The Serious Food Lovers Trivia Game
$49 Gourmet Sea Salt Sampler
$18 Amco Measuring Cup and Spoon Set
$50 Amazon Gift Card
$17 8-in-1 Colorful Multifunctional Kitchen Tool Bottle
$15 Stainless Steel Marinade Flavor Injector
$12 Blank Recipe Book – Cooks Journal
$20 Silicone Heat Resistant Grilling Gloves
$21 Digital Cooking Thermometer & Timer
What are your gift ideas for the aspiring chef or foodie?