*This is not a sponsored post. All opinions and content belong to jennyatdapperhouse.com. Credit to pic monkey for graphics.
I love sugar skulls so much that my husband recently bought me one for a special occasion! Two years ago I went as a sugar skull for Halloween! Living in Arizona for 30 years meant a lot of travel to Mexico and I went crazy for the handmade shadow boxes and figures. I included a little bit of general information so you can learn more about the holiday (celebrated on November 1st and 2nd). If you want to have some fun celebrating or just want something fun to color, here are some free printable pages for you. Enjoy!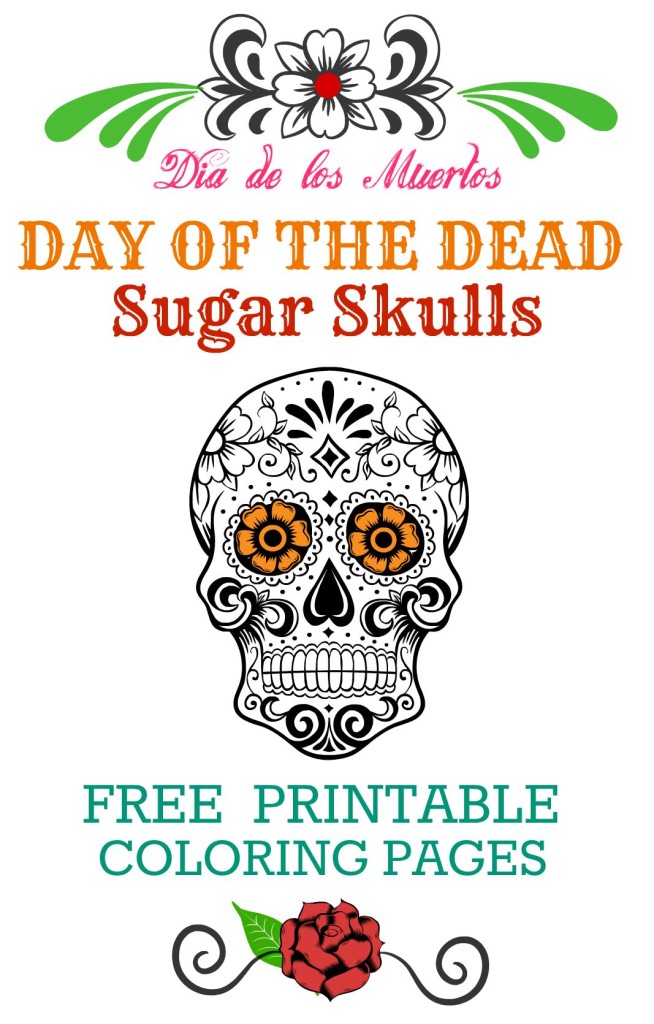 The Day if the Dead is called "Dia de los Muertos". It is a cultural celebration from Southern Mexico to honor deceased family members. The belief is that the gates of heaven open at midnight on October 31 so that the spirits of deceased children can reunite with their families for 24 hours on November 1st. Then, on November 2, the spirits of adults come down to enjoy the festivities that are prepared for them.
Sugar skulls are made to represent an honor a departed soul. Traditionally the skull has a smile, glitter, pictures and lots of color. Sometimes the dead loved one's name was written on the forehead and the ornate sugar skull was placed at the gravestone in honor of the spirit that was returning for the Day if the Dead.
Here are some free printable coloring pages of Sugar Skulls so that you can celebrate this fun and unusual holiday!
*Drop and drag them to your desktop and then to a word document to print.