Pineapple and Jalapeno Cheese Ball with Pistachios
I decided to make a lighter, healthier cheese ball to go with fresh fruit, fresh veggies and some crackers. I wanted it to have a hint of hotness and some good flavors, but I did not want it to be heavy. I made up this recipe and luckily it turned out really good so I am sharing it with you. I took it to a girl's weekend and they loved it too. Make it for your next party!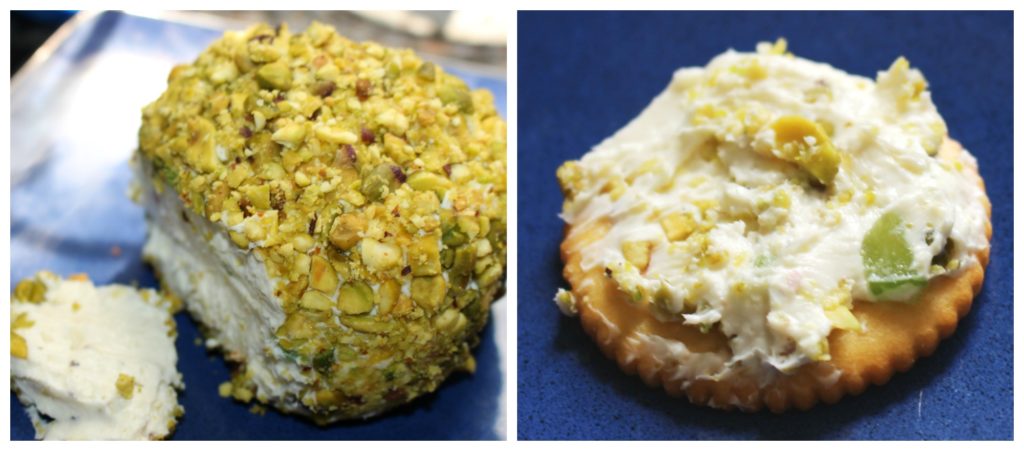 What you Need: 
1, 16 ounce package of low fat cream cheese, softened
1 & 1/2 cups finely grated reduced fat white cheddar cheese
3/4 cup of well crushed or finely chopped pineapple
1/2 jalapeno, seeds removed and finely diced
1/2 tsp dried dill
1/2 tsp red pepper flakes
1/4 tsp each of salt and pepper
1/2 tsp your favorite hot sauce
approx. 1 cup of crushed, raw pistachios to cover the cheese ball
plastic wrap
How to Make: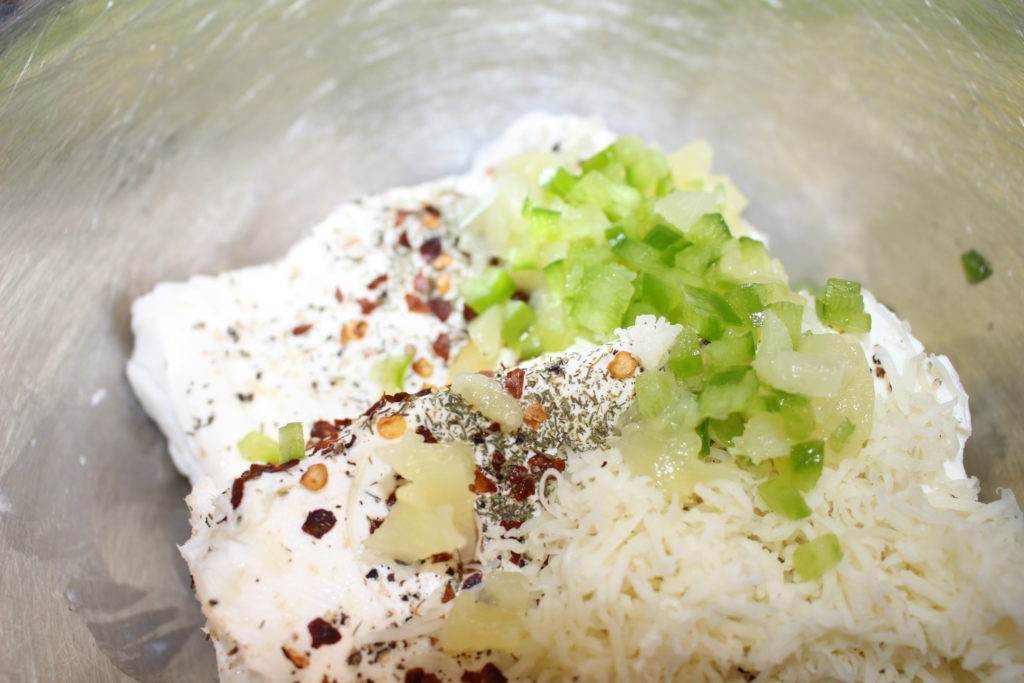 Add all the ingredients in a bowl and mix until everything is well blended.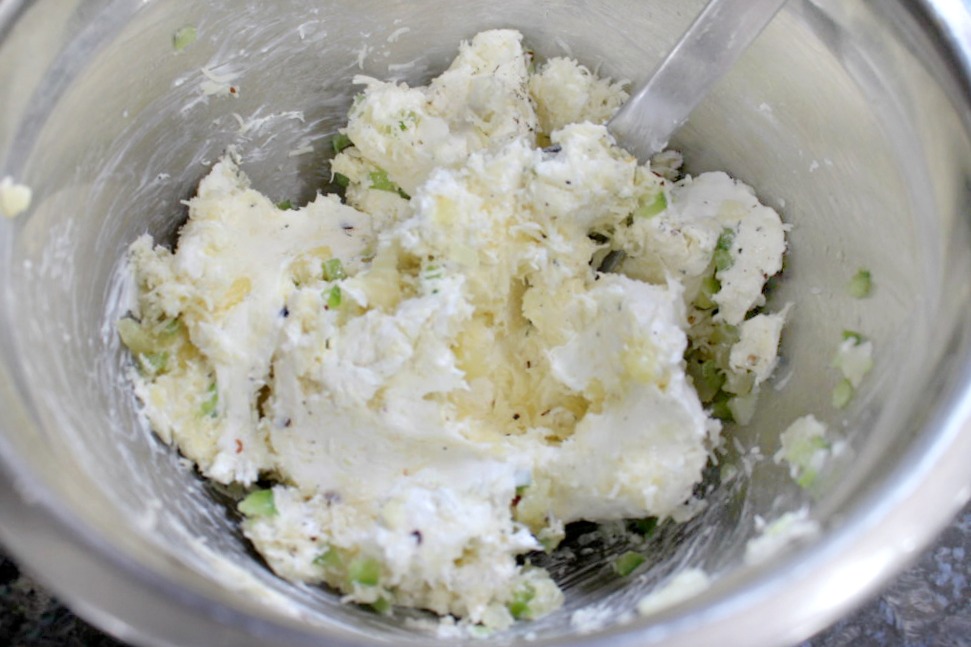 Roll out a sheet of plastic wrap and put half the cheese mixture in the center.
Carefully use the plastic wrap to form a ball and seal it in the plastic wrap.
Repeat with the remaining cheese.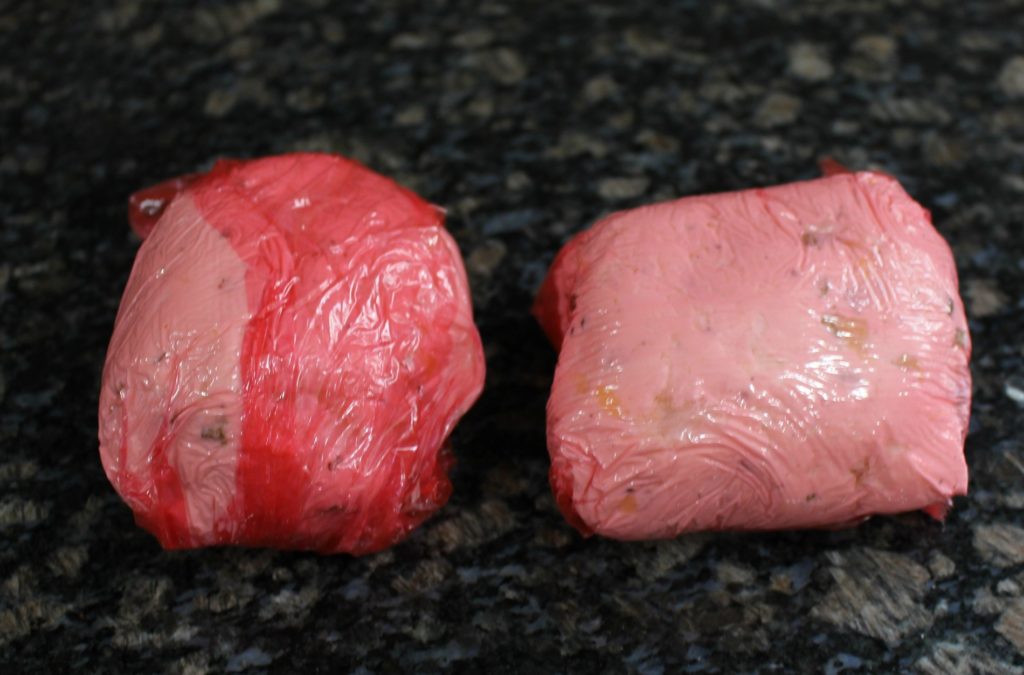 Put both wrapped cheese balls in the refrigerator for 30 minutes.
Remove from plastic wrap and roll each ball in crushed pistachios until well covered.
Wrap each ball in clean plastic wrap and either serve or refrigerate.
Let stand about 15 minutes before serving to let it soften.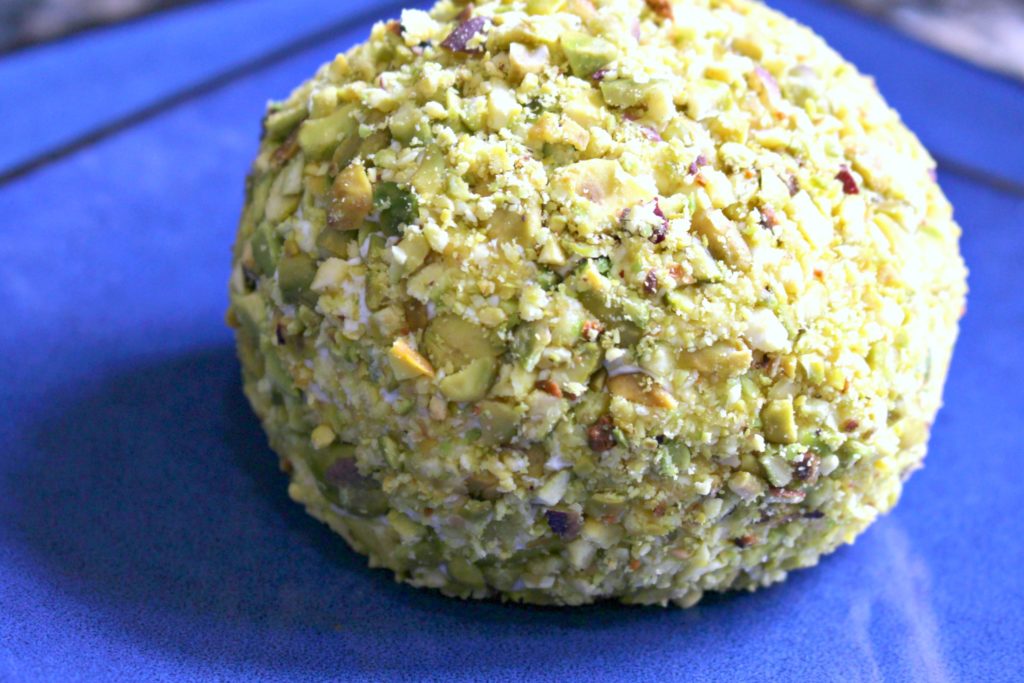 Pin this to your recipes board. . .