I got a pair of Just Bloom socks for advertising purposes! My opinions are my own. This post contains affiliate links. That means if you order from me, I make a percentage of the sale. (thanks!)
If you read my post about my adorable cactus socks, you know how much I love Woven Pear brand! The patterns are colorful and cool, and they are so well made that they stay looking nice. So, I got another pair with a cute design on it called "Just Bloom".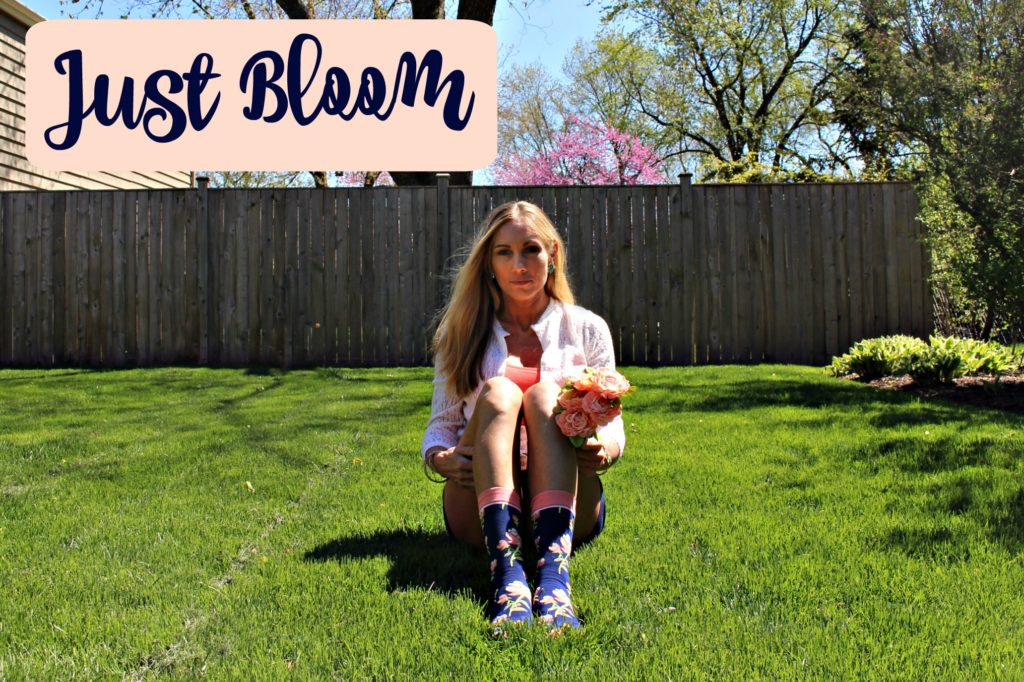 It is really, really, REALLY difficult to choose which socks to get because there are so many cute patterns. Look at all the sock designs they have!

With the cactus pair I had to create and outfit to match them but with this pair, I already had the colors in my wardrobe!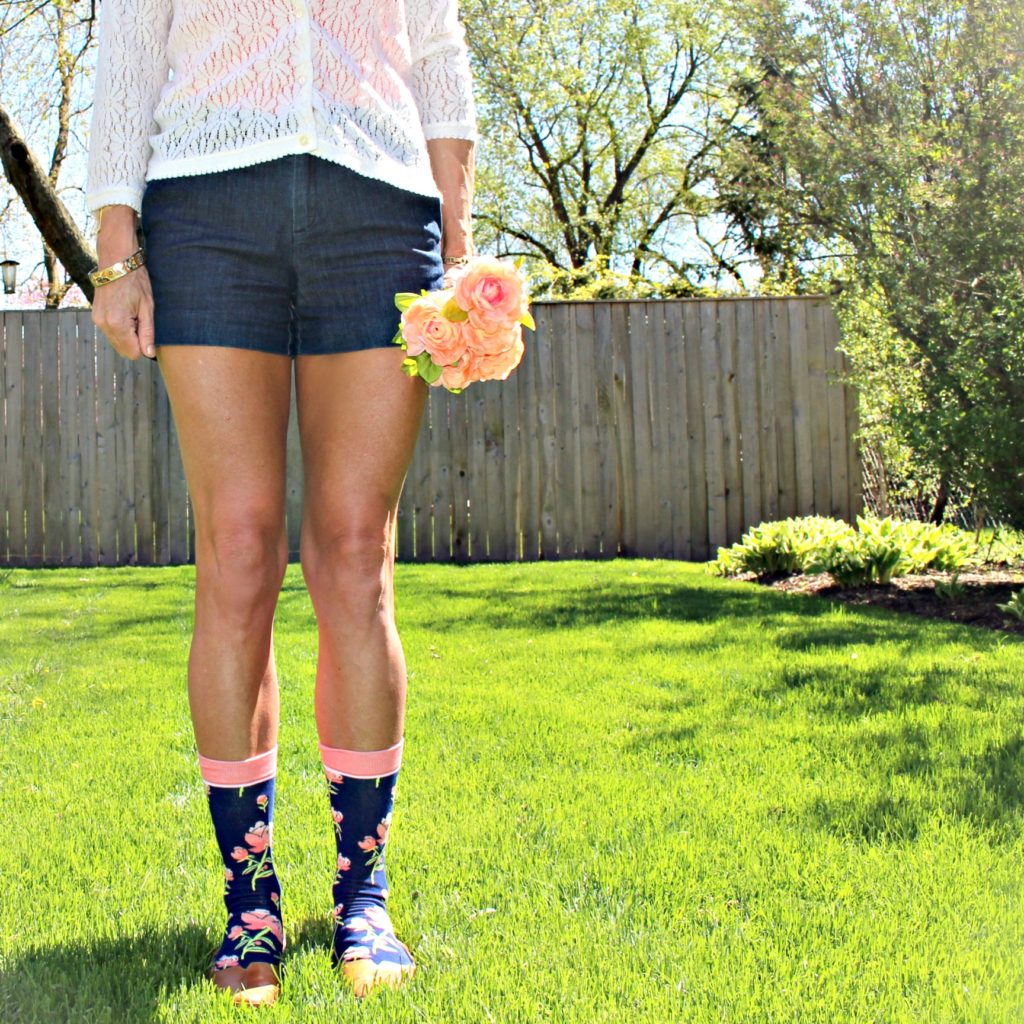 I had the peach tank, navy shorts, floral vintage sweater and light green jewelry.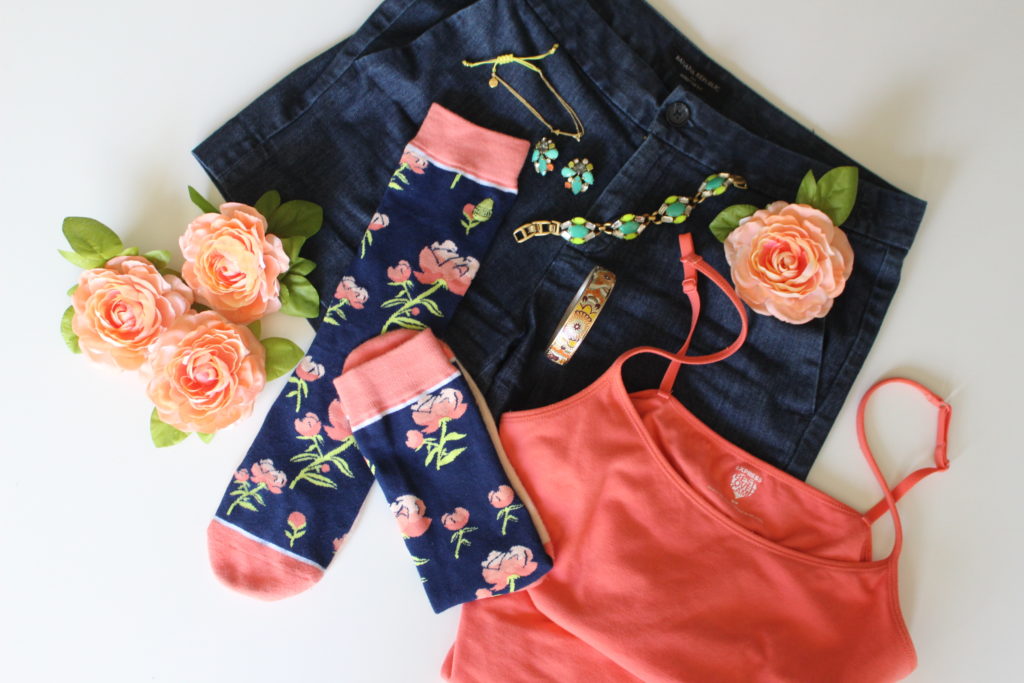 (I think this outfit is really cute with the socks!)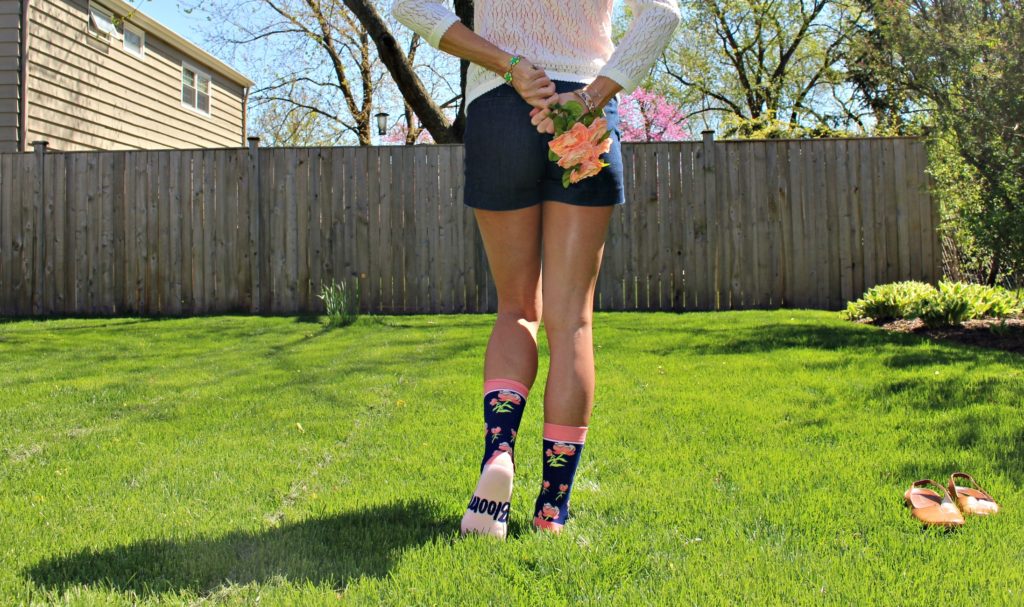 Don't you love Just Bloom and Woven Pear?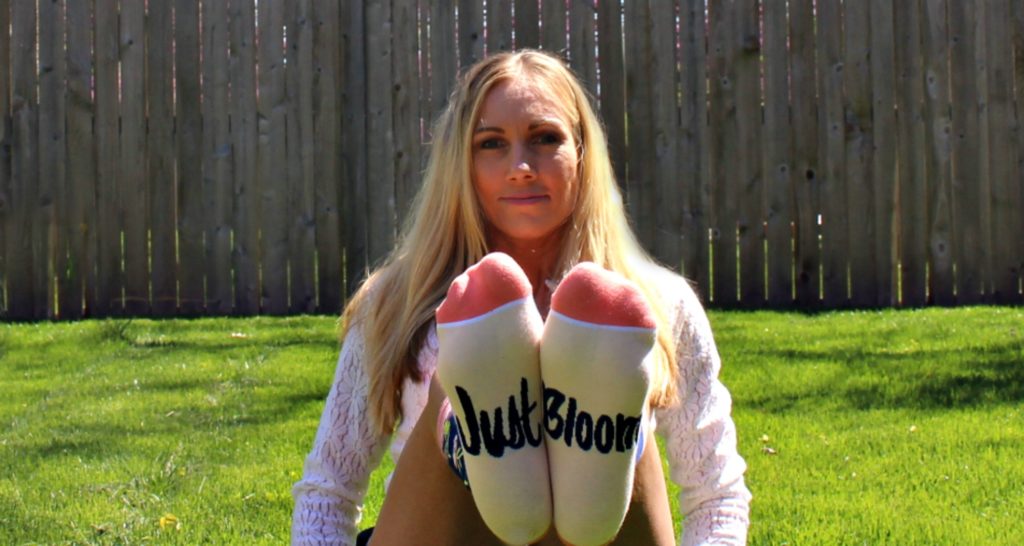 Do you get excited to get subscription boxes in the mail? Add Woven Pear's sock box to your list!

You can pin this one. . . do you have a board for fashion, or socks?