*If you shop from my affiliate links, I make a percentage of the sales. 
Both runway trends and ready to wear fashion have many pieces that are sheer. This can be intimidating for women because it adds another element of styling and more pieces to purchase. Spaghetti strap camis used to be the "go to" staple to wear under sheer clothing but today there are so many fun choices. And blouses are not the only article of clothing that are popular in sheer. Sheer dresses are such a hot trend right now that you can find them in almost every trending collection. I'm here to lend some fashion advice on how to wear the sheer trends that you want love.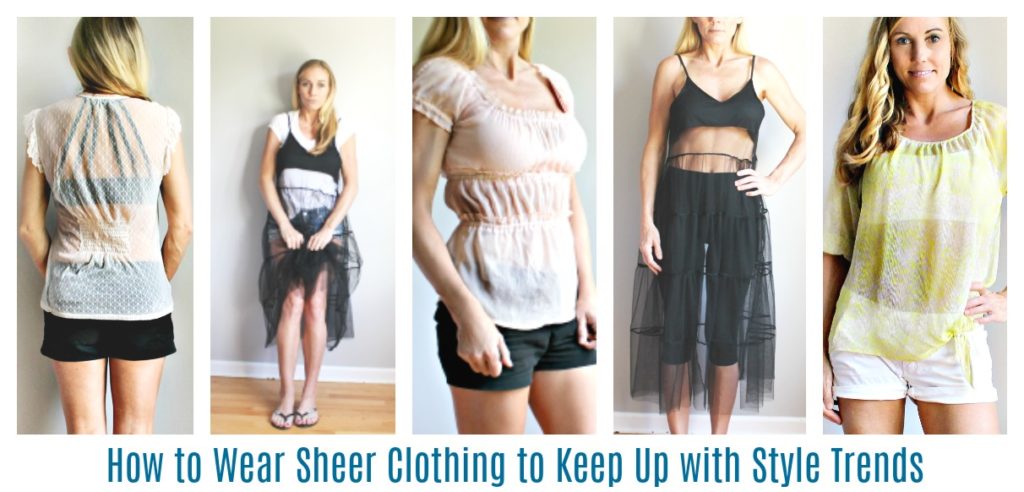 1.) Bralettes – This is the most beautiful invention for sheer tops. With designs in laces and straps, you can find amazing pieces that shine as much as the featured pieces! Bralettes offer more coverage than bras and can also give more coverage in front than camis. I love the strappy styles like this black one that add a fun element to your wardrobe.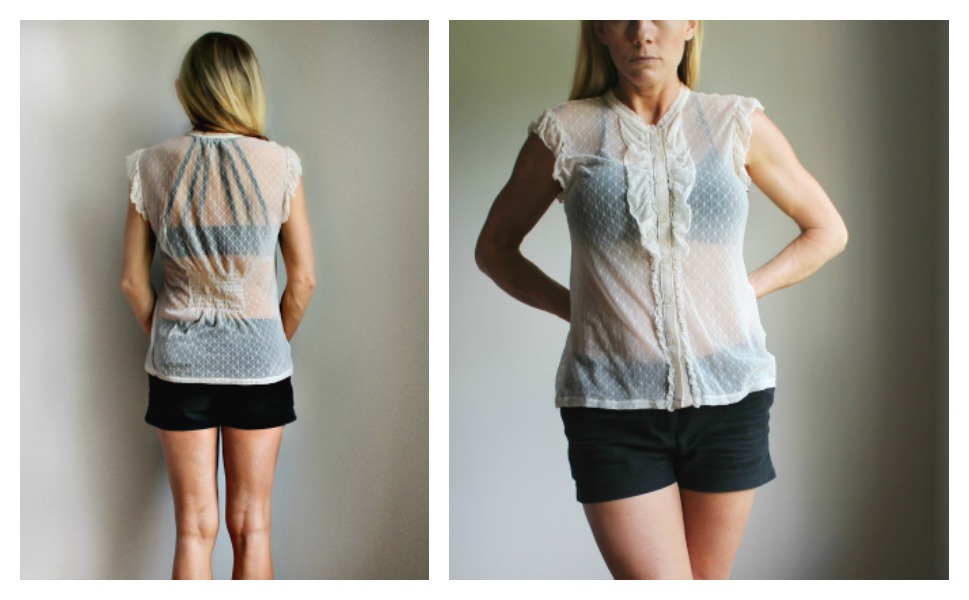 2.) Sports bras – You wont want to wear a super sporty style under a pretty blouse because it wont "go" but there are many softer styles (especially in yoga collections) that are perfect. With this blush shirt I did not want the contrast of white or black. I suggest not wearing nude with sheer because it doesn't look like a planned outfit and may leave some people staring confusedly. I found a blush colored yoga bra top that worked beautifully to let the sheer blouse take the forefront.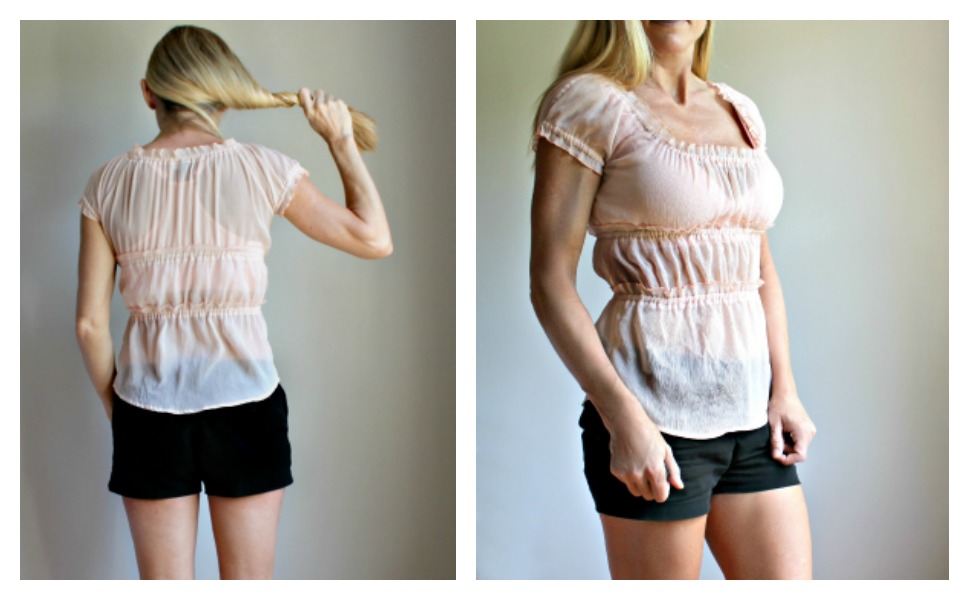 3.) This is a very simple cami style bralette. I chose this because it the white works with the white and yellow pattern in the blouse. The blouse itself while sheer, is not see through so the bralette provides a gentle contrast under a blouse but my stomach is not on display so it keeps it classy.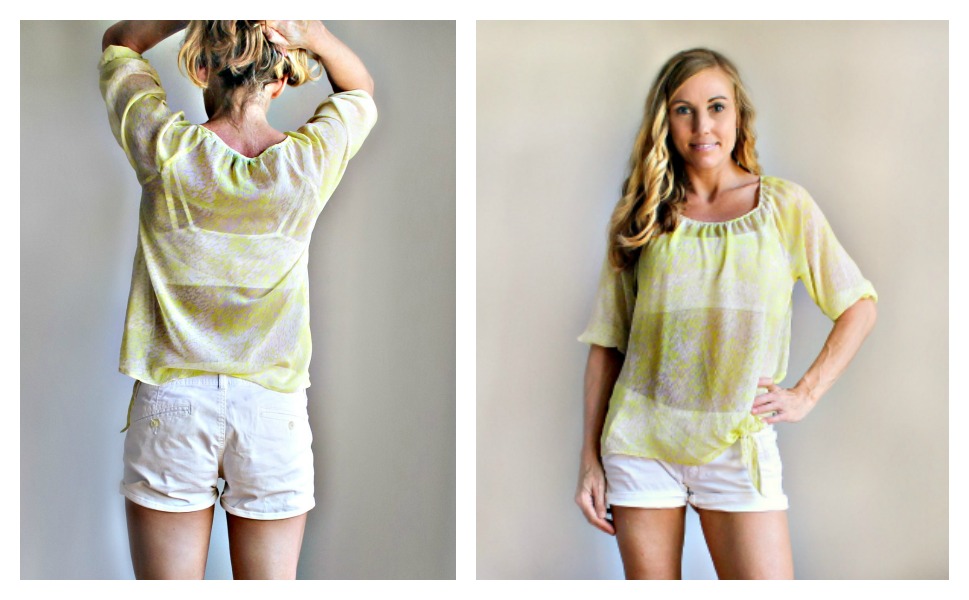 4.) You may not be completely ready for the sheer dress trend but it is hitting hard and going to be the norm very soon. When I saw it during fashion week I was transfixed. These sheer dresses are in my opinion, an accessory to an outfit rather than a main piece (like the sheer blouses). You can wear whatever you want and throw one of these dresses over the top to add some feminine fun and a fancier vibe.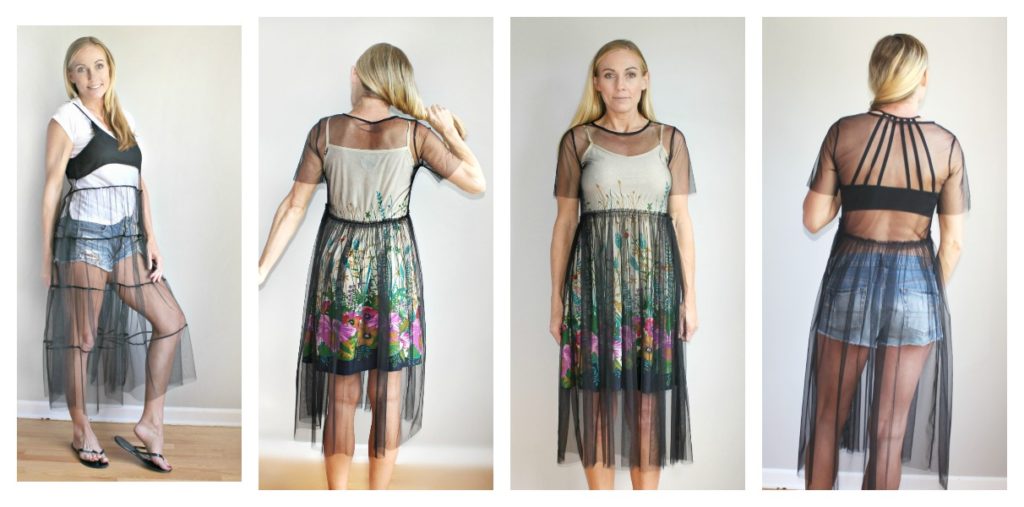 I love that they can be worn over smaller dresses or denim cutoffs and a tee. I am in love with this style! I cant wait until the colder weather to wear these over leggings, a tight long sleeve and boots.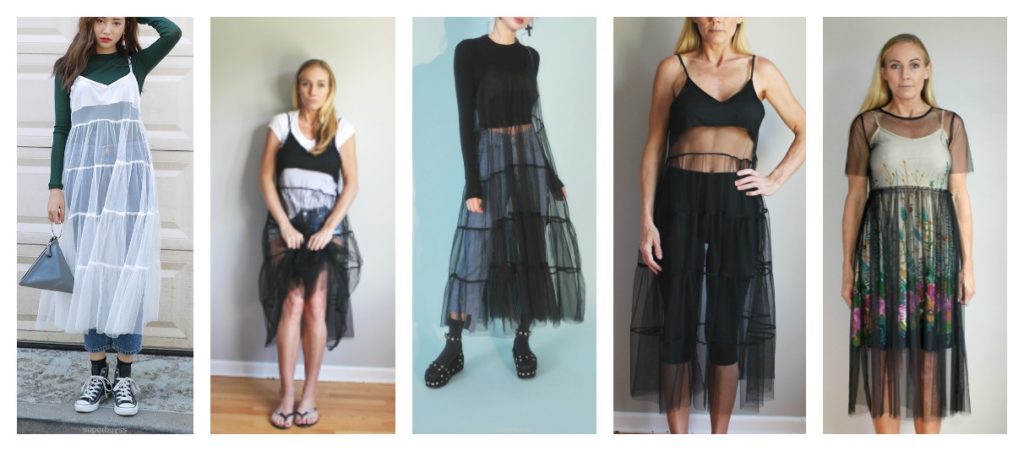 Here are some other style ideas from the web to inspire you to get on board with this trend.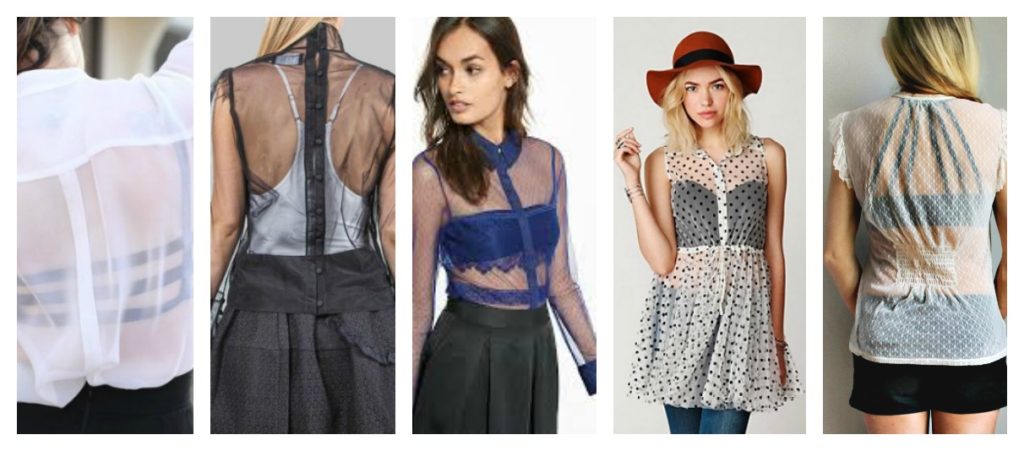 Pin this one to your Fashion Board . . .