We are all so busy that is is often difficult to plan things ahead of time, but I am here to help with that. I have a list of everything you need to put together this fun and festive Father's Day Partyscape. You don't need a lot of supplies and you don't need a big space. You can do this on a table, a counter top space or even outside if it is a nice day! The theme for this one is Dad being the King of his Castle! I used gold, silver and dark blue. Here are my tips for a fun party scape for dad.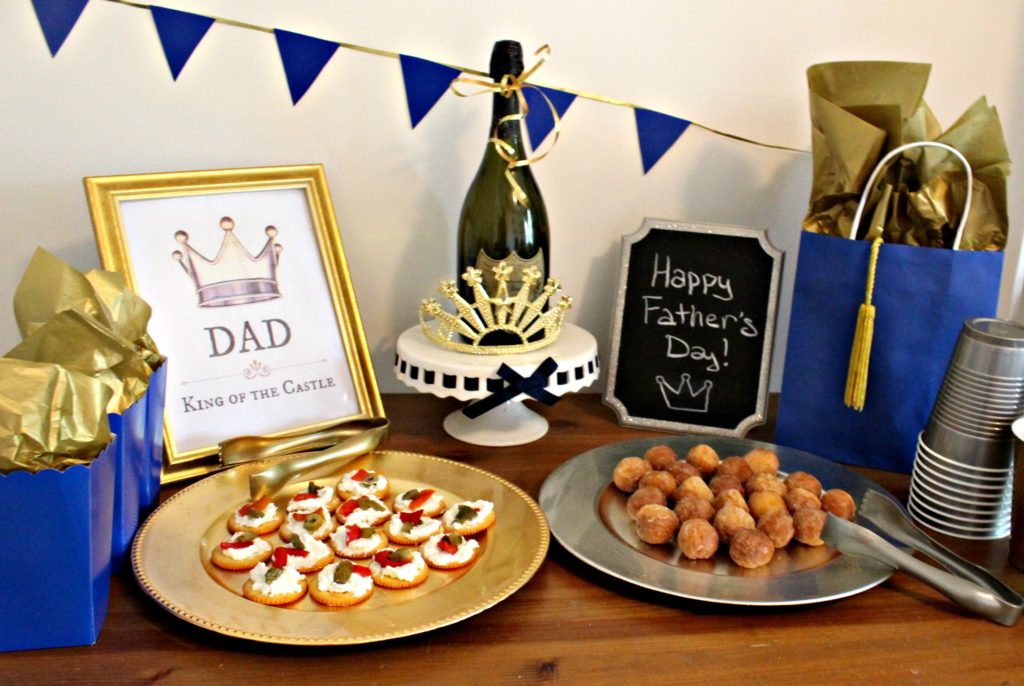 First, you will need a backdrop. I like banners because they are cool and they are pretty easy to make! The one I made here is a "cheater" that takes very little time. Simply take some string or ribbon and attach each end to the wall with a bit of tape. (I used gold ribbon) Cut out paper triangles. (I did blue.) Attach double sided tape to the back of each triangle and stick them to the wall so that it looks as though they are attached to the string.  EASY!
Second, You will need a themed picture in a frame. I made this one for you to print out for free! Use a frame that you have around the house just for the time during the party and then put the original pic back in afterwards!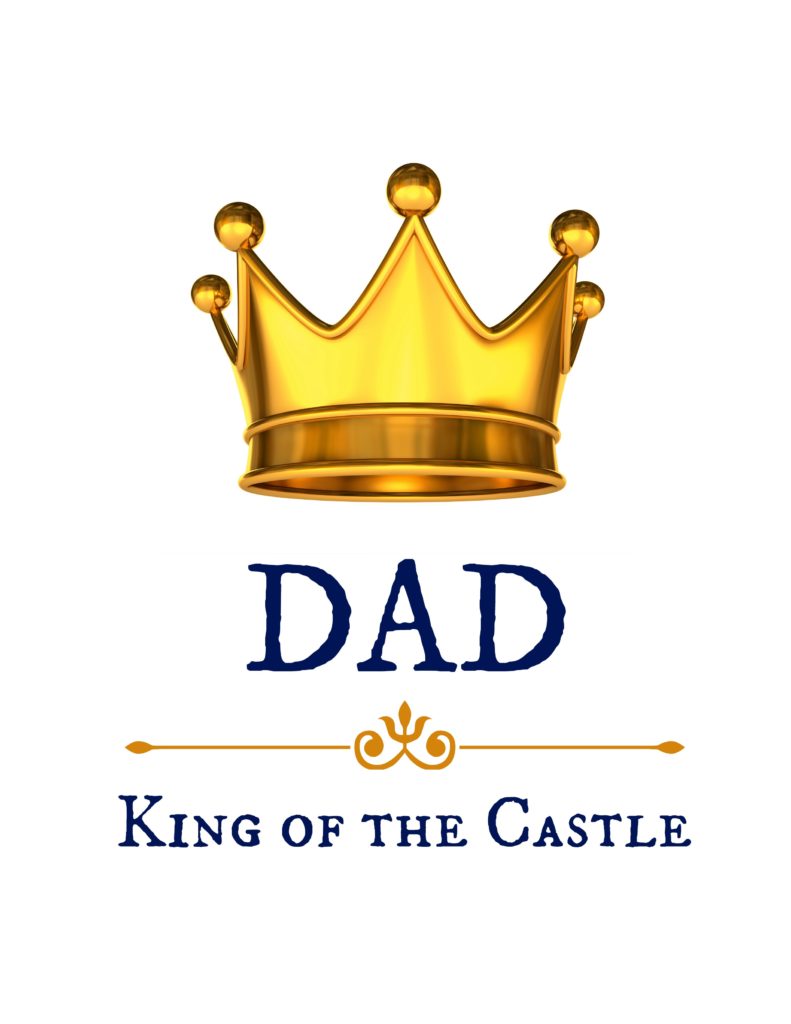 Third, You will need to get serving plates cups, plates, and silverware in your colors. You have to get a crown as a decoration or make dad wear it during his party! I made a list of supplies at the end of this post so you can have them delivered right to your door!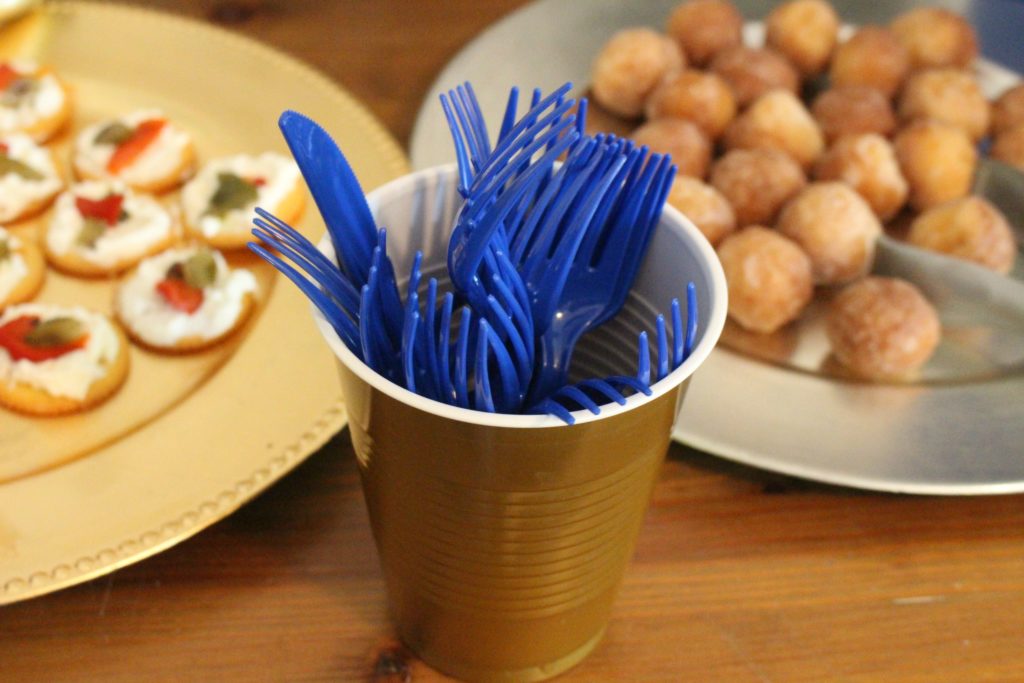 Fourth, choose some foods that dad loves. Cheese, meat and crackers are a great choice with some fruit. I made these quick cream cheese and giardiniera crackers. These savory snacks go great with a smoke according to Cigar Cigar Info.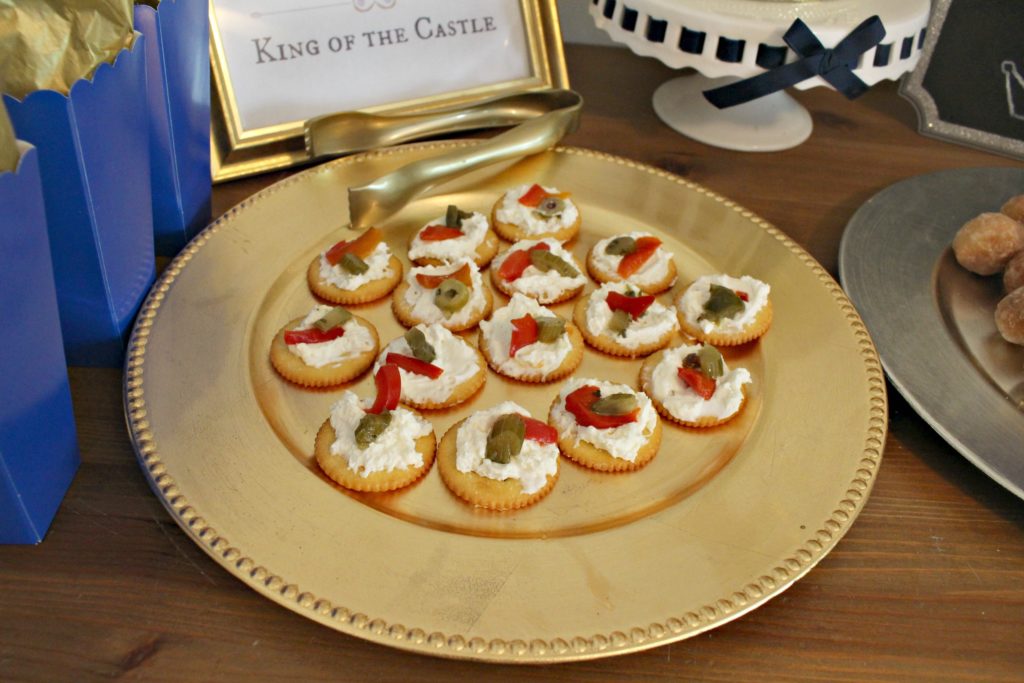 We also did donut holes so that there was something savory and something sweet. And don't forget the drinks, like dads favorite soda, beer or champagne! (Or water and juice.)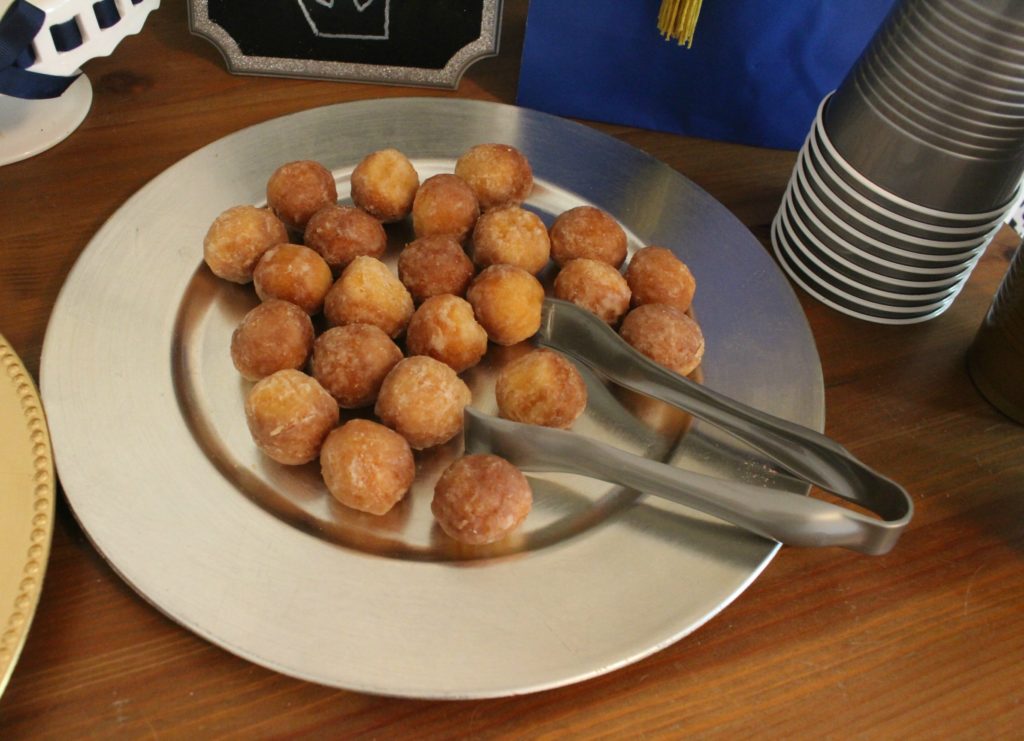 Have the kids make a cute sign for dad. You can put the kids picture or note in a frame as well or you can use a chalkboard like we did. We drew a crown on it to match the theme.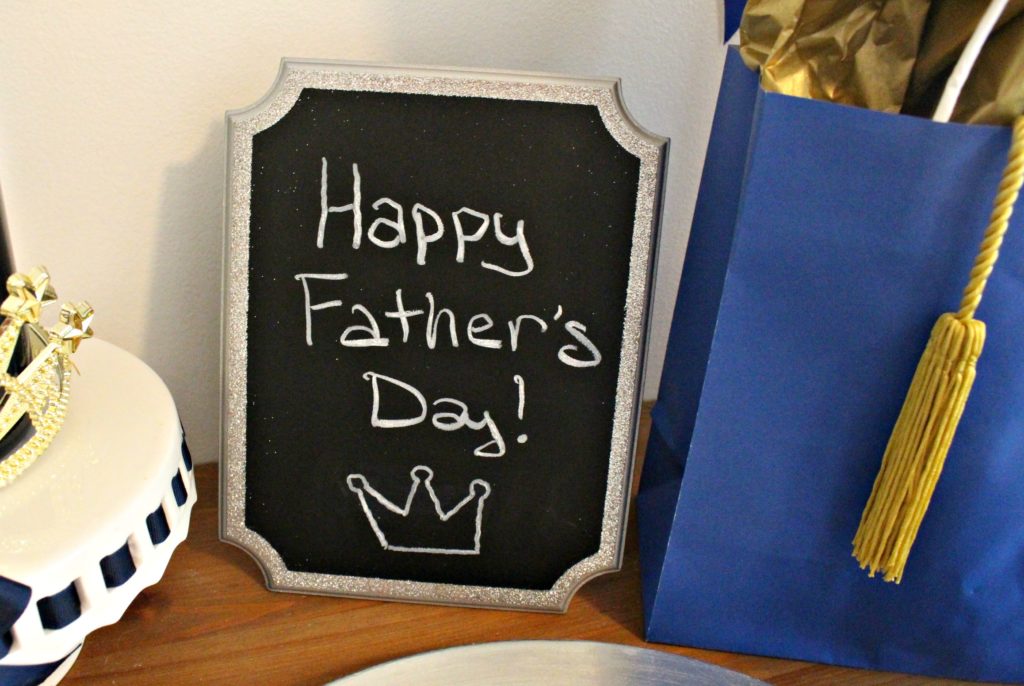 Get dad a gift a use gift wrap that matches the party! Get little treat boxes with dad's favorite candy inside! My husband loves Rolos, Swedish Fish, Mentos and Tootsie Rolls. They make a fun surprise!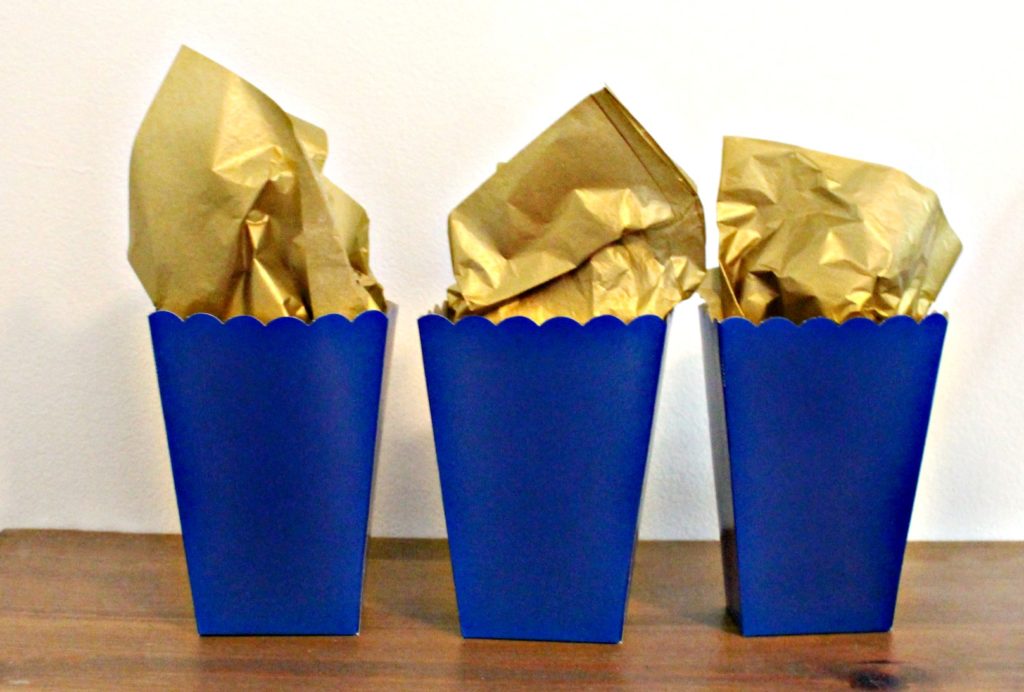 Below is a list of supplies that you can order for your party and be prepared on Father's Day! Don't rush around trying to find what you need. Just click to order and have it delivered right to your door. Sign up for amazon Prime and get Free 2 day shipping!