This is a sponsored post. All opinions are mine. 
I have been saying for many years now that I am really hoping that wigs come into style as a fashion accessory. I have so many things that I want to do and try with my hair but don't want to commit to just one. There are so many different wigs that I could wear depending on my mood or outfit, I would have a big collection and always look perfectly complete from head to toe. For now though, wigs are definitely in style for people to wear as their natural hair. These short human hair wigs from Black Hairspray are so well made and authentic that you really have no idea who is wearing one. All you see is stunning, beautiful hair.

Black Hairspray is the leading online company for amazing hair and your desired look. There are many great color and style choices and best of all, they are made of human hair but still completely affordable. (Like super affordable! As low as $14 and many of their wigs are right around $20 – $30!) This means that everyone from working professionals to starving students still have the opportunity to look amazing. Black Hairspray has a huge selection of everything from wigs to hair care products. If you are looking for a short and sassy style though check out the short human hair wigs.

Here are a few of the looks I want to try.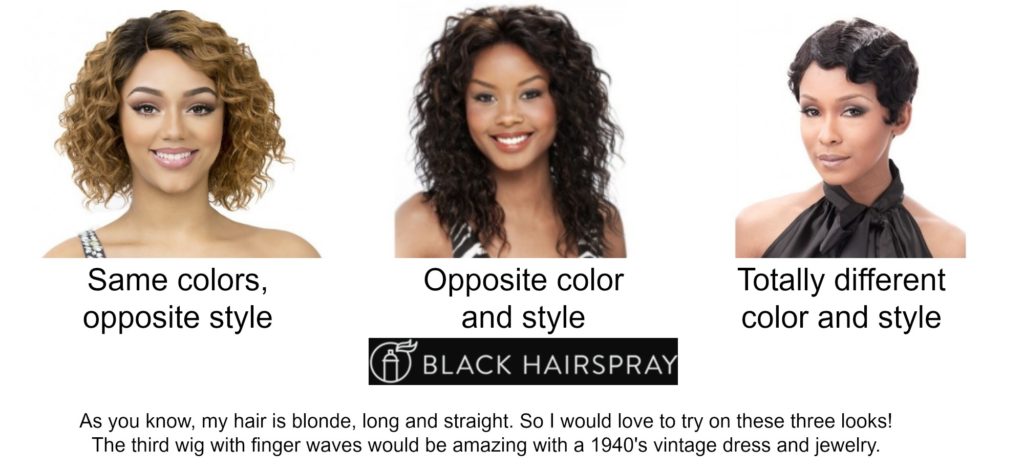 Wigs provide the opportunity for self expression and confidence.
What style and color are you interested in trying?