*This is not a sponsored post. Content and images belong to jenny at dapperhouse.
If you need a last minute decoration to make your door look spooky and "put together" for Trick or Treaters, this Halloween Wreath is fast, easy and you can make it for under $10.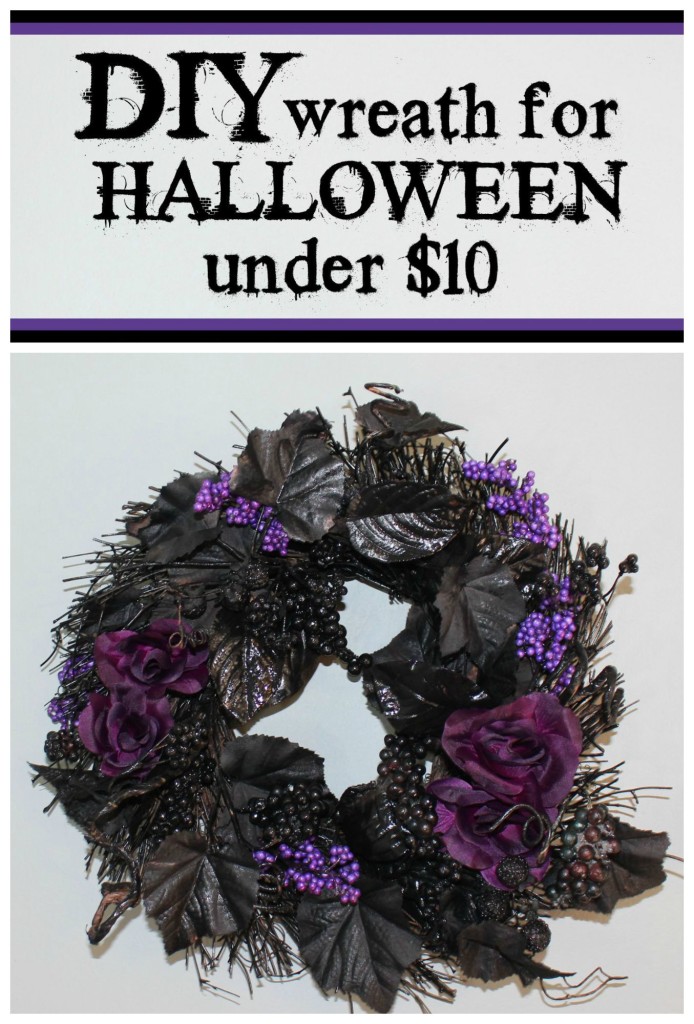 Supplies:
Pre-made wreath from the second hand store ($1.99)
Cheap can of black spray paint ($1.99)
Artificial Halloween Foliage from a dollar store ($6)
glue gun and glue sticks (every crafter should already have at home)
Step 1. Get a cheap wreath form a second hand store. It can be any colors and look any way you like because it will be spray painted black.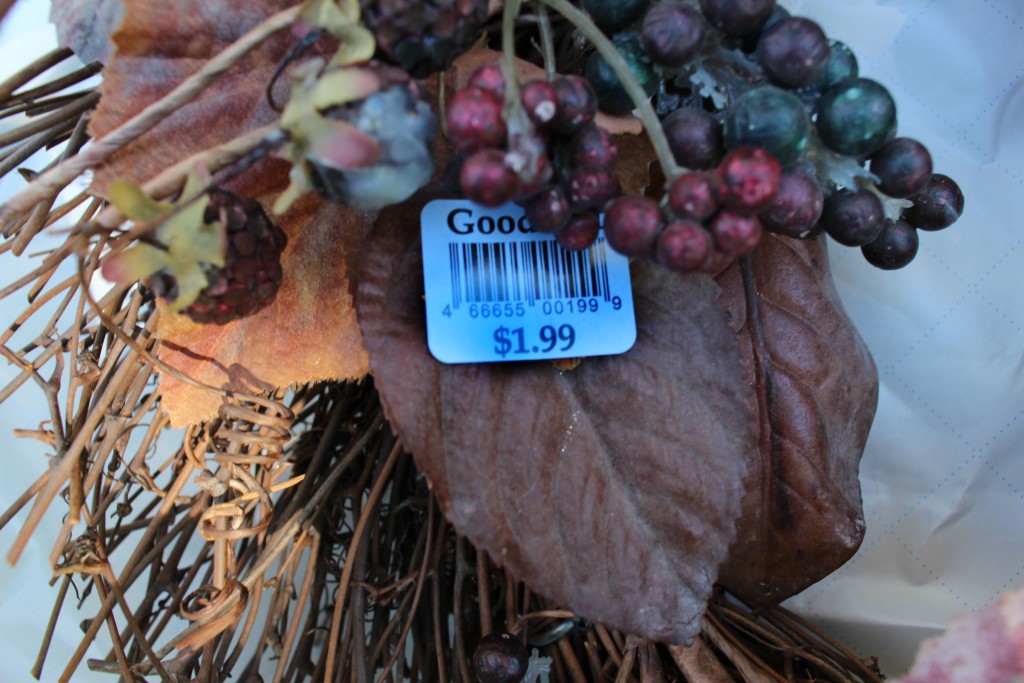 Step 2. Go to a big box or hardware store and get the cheapest black spray paint available from .99 – $2.
Step 3. Go to the dollar store and get artificial flowers and foliage to add to your wreath. Grab a few spooky items like the dark purple roses shown here, or ravens, rats, skulls, etc.
You can spend the rest of your $10 on these.
Step 4. Spray paint wreath and let dry.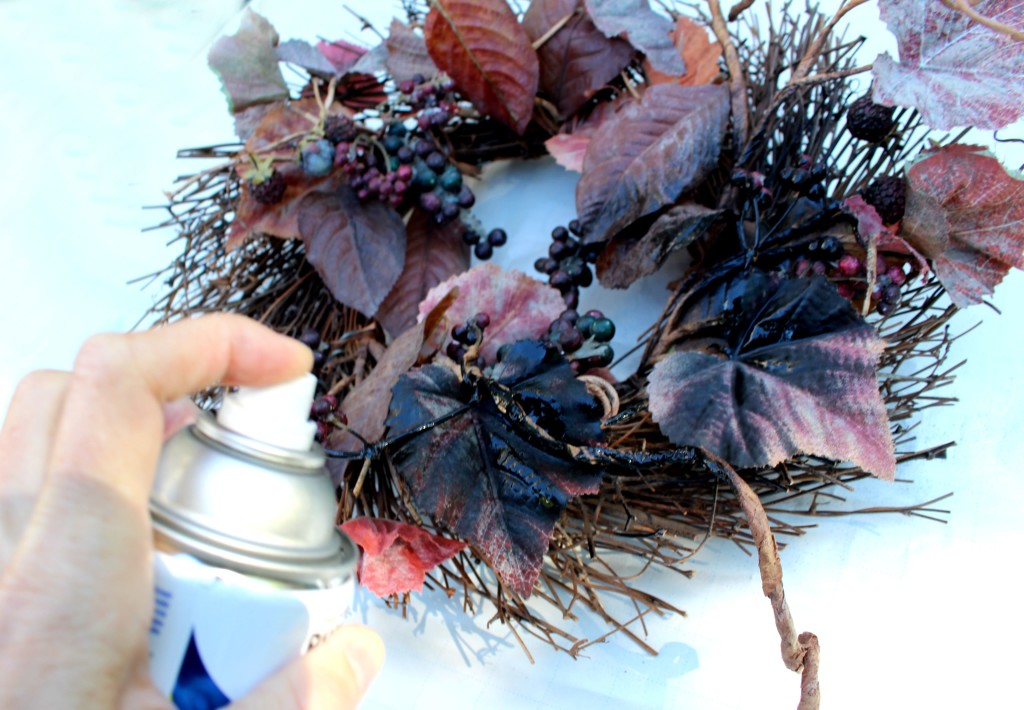 Step 5. Find the empty spaces in the wreath and add foliage into those spaces.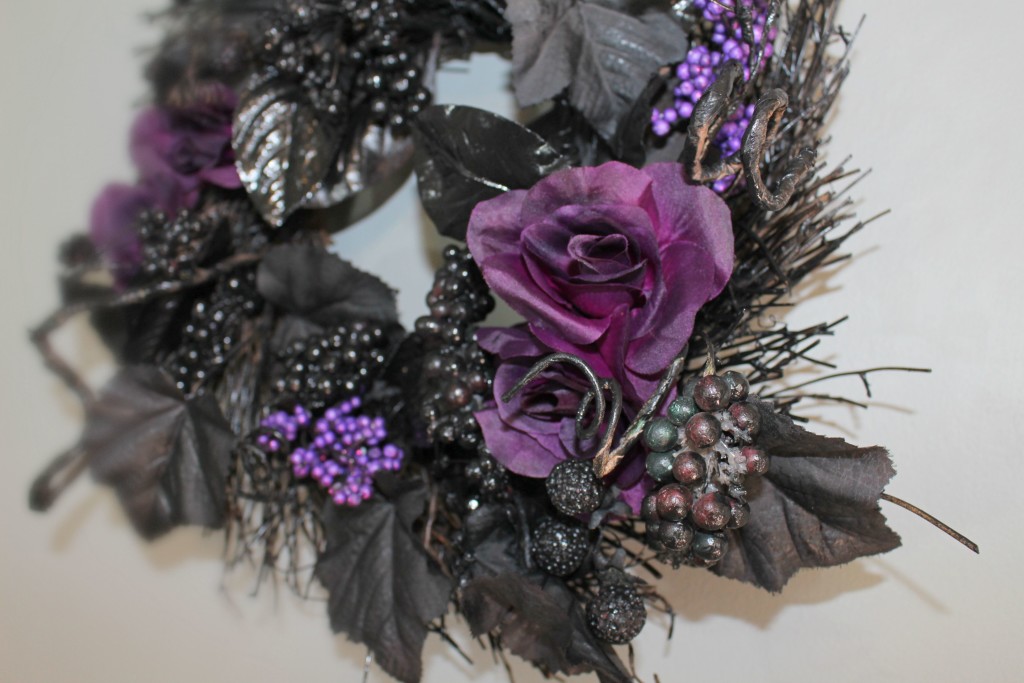 Rearrange the elements until it looks like you want it to.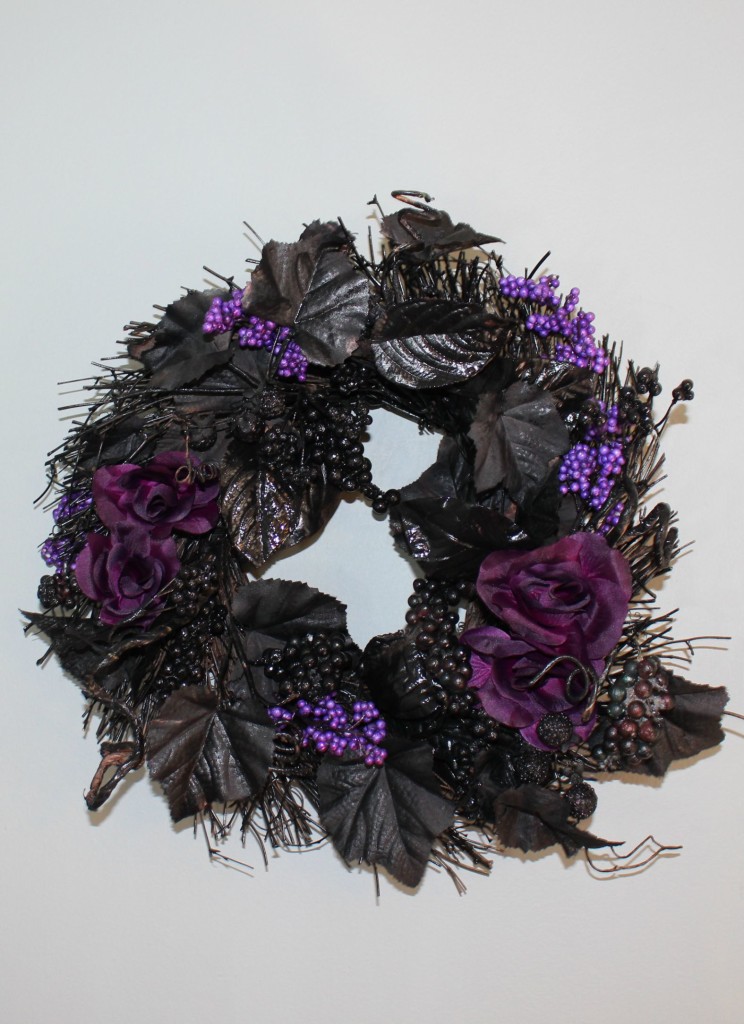 TIP: Cut the fake plants into smaller pieces in order to get more color throughout the entire wreath. Also, place long pieces going in the same direction as the wreath.
Step 6. Use the glue gun to secure pieces in the wreath.
Step 7. Hang and enjoy!