Need a fun family project? If your family is crafty, creative and loves nature then this is a project that you will love to do together! Ours took many hours over a few days to complete, but working on it was the whole fun. We had lots of time to come together for a purpose. We had lots of fun planning, finding supplies and working together in a lighthearted way.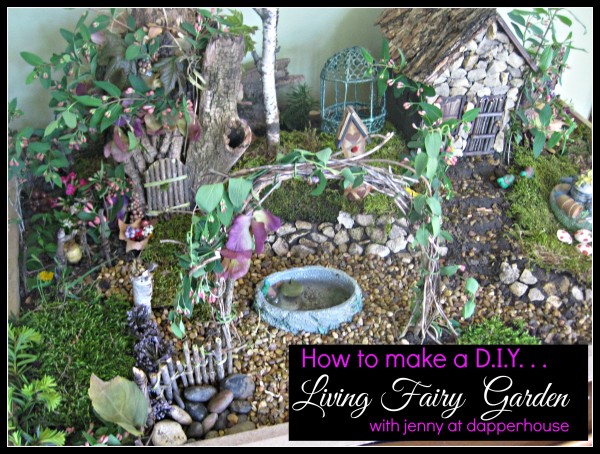 Here are my tips to making a living fairy garden. . .
Find the perfect location where you can all work together in weather appropriate conditions. If outside, look for a spot where the natural landscape looks like a place that fairies might inhabit. A tree trunk, stone wall or flower bed, for example. You can bring it indoors like we did using a shallow container or box. Plastic storage tubs work well and give you the opportunity to work on it rain or shine. . . or even snow!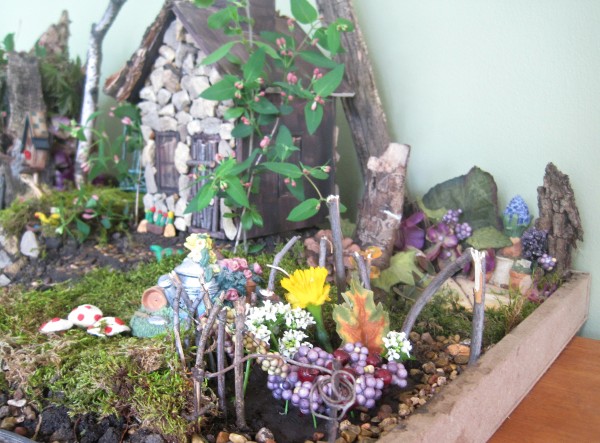 Go on a nature hike to find fun and unique natural elements to use. You will need flat pieces of bark for fairy homes, stones for pavements, lots of sticks for fairy doors and bridges. . . vines are perfect for making trellises and arches. . . small flowers for the gardens and large flowers for decor. TIP: Moss is a main component in the fairy garden because it is an essential ground cover. It can also be used for the sides and tops of fairy homes for a really cool look!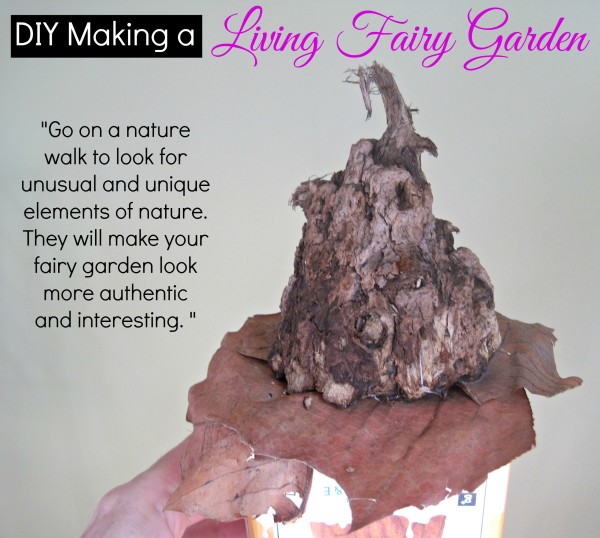 Go to a second hand store to find little details for your fairy garden. We found a miniature birdhouse, wishing well, fake flowers and even a "book of spells" made if resin.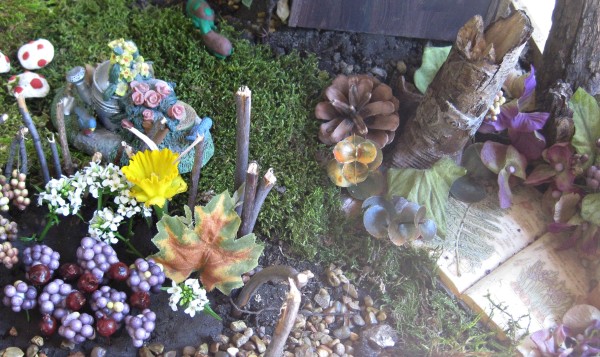 Get the rest at a craft store. This goes without explanation because there are miniatures, imitation plants and flowers, and even clay for sculpting the little details that come about. You can buy inexpensive bags of moss as well.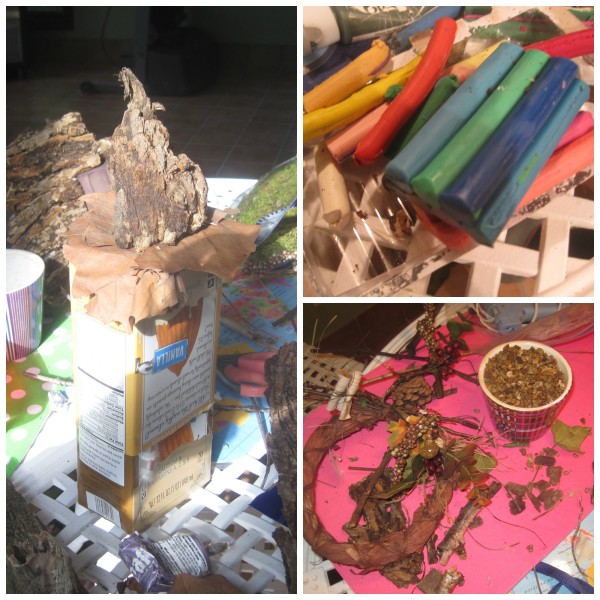 Plan out some basic ideas of what you all think a fairy garden should look like. Make some sketches and maybe  a map type drawing that depicts the supplies that you have in a completed form. Remember to be flexible because you may be inspired to make creative changes along the way!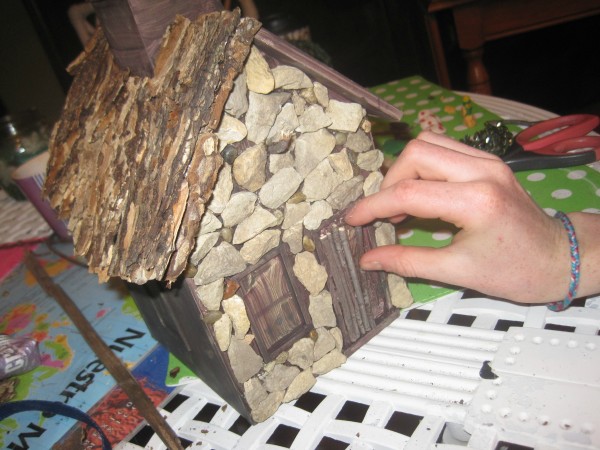 Then divide up the jobs or decide to work on them together. We did the houses together and split up for the smaller parts like paths and gardens.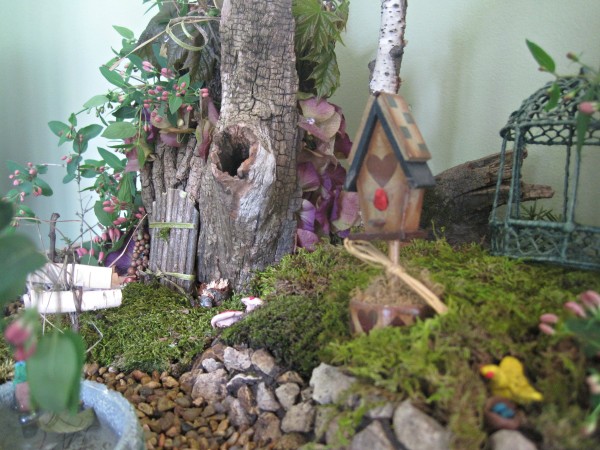 You will need a glue gun and some twine to secure the things that you make.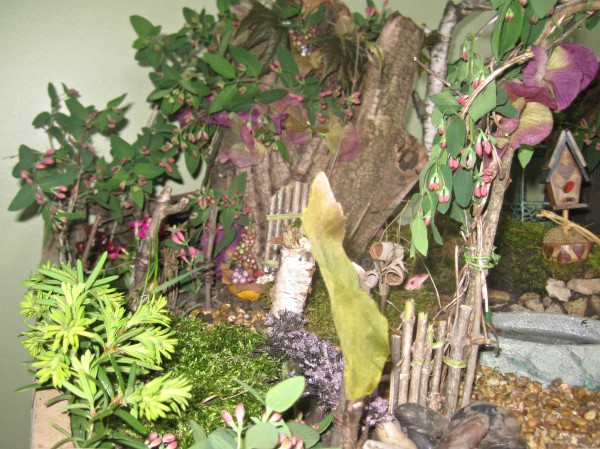 You can pick up some cheap fish tank rocks in every magical color imaginable at Walmart and pet stores.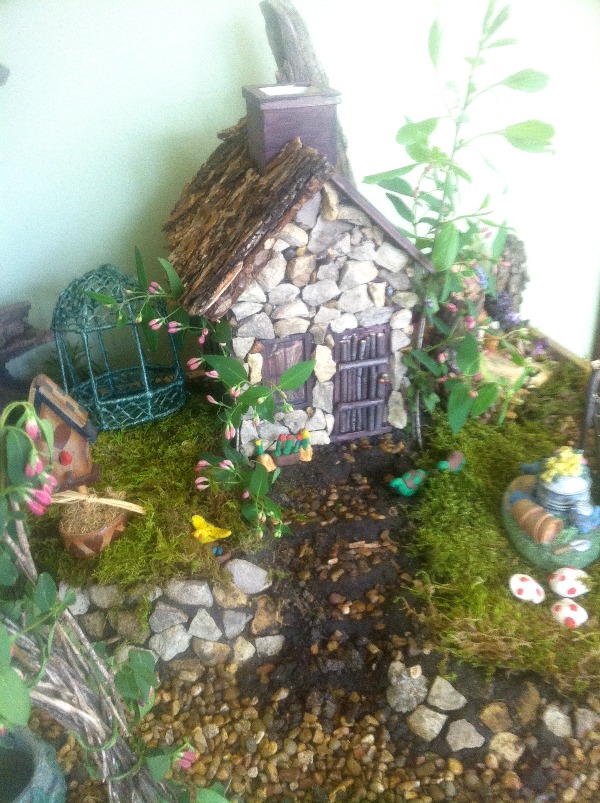 If you need inspiration, there are many great resources online and in books.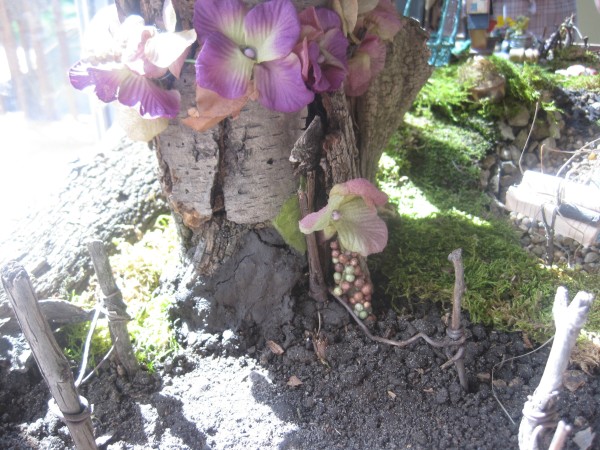 Would you ever consider making a Fairy Garden?