*This is a sponsored post by Kiss Instawave. All opinions belong to beauty blogger @linxtea.
Hey guys! I got the chance to review the Kiss Instawave. It is a Automatic hair curler that wraps the hair for you to produce very pretty results. It heats up to 450* F with Ceramic Ionic Technology that protects the hair from heat damage. It also has a Auto shutoff after 90 minutes so you wont need to worry if you accidentally leave it on at home. It was truly a little intimidating to use at first because it takes practice to not get your hair wrapped up, but it does not tangle your hair. Once you get the hang of it it gets a lot easier and I would say it works 95 % of the time if your hair is longer than 6 inches! So check out the video and find out more about what I though on this product!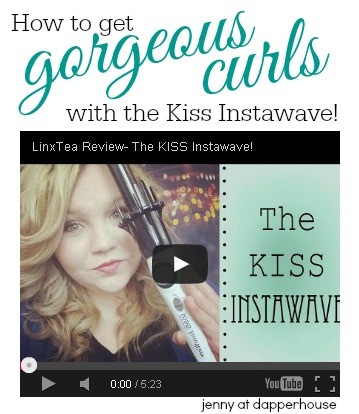 After making the video I had more chances to use the KISS Instawave and believe that with this tool, practice makes perfect. Perfect curls that is!
Have you tried this styling tool yet?
Tell us what you think of the Kiss Instawave.