I am a member of the Collective Bias®  Social Fabric® Community. This shop has been compensated as part of a social shopper amplification for #CollectiveBias and its advertiser.
I am the mom who does it all. I work more than full time, work out, do the grocery shopping and carpooling, take care of the dog and the children. Somehow I find time to take care of myself and my family too. I love being busy and I prefer to have a lot going on. It sure makes me sleep well at night, and there is nothing I love more than sleep.  It's true. My mind and body could easily get ten hours of sleep a night but since that never happens, I have to drag myself out of bed each day. I truly love a cup of coffee and have to have my caffeine, but sometimes coffee is just not the right fit for me. Especially on a hot morning like today, the last thing I wanted was coffee sitting in my stomach, but a 5-hour ENERGY® shot totally hit the spot. Plus, it is a dietary supplement that contains a blend of B-vitamins, amino acids, and essential nutrients to keep me healthy.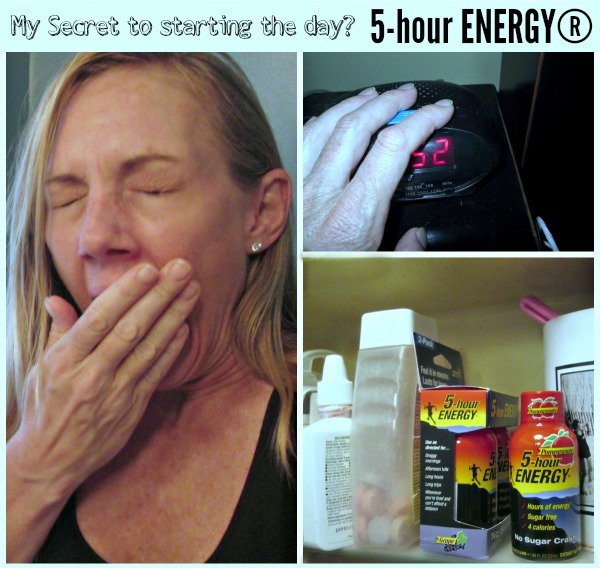 I have 5-hour ENERGY® shots in my handbags so that I am always armed with my secret weapon against fatigue #ThisIsMySecret. I have two stashed in the car and more at my desk. The best way to support my love of 5-hour ENERGY® shots is to stock up like crazy when they are on sale! I found them at CVS Pharmacy for a great price so I went nuts and bought a bunch of them.
Usually I am not just slamming a bottle and done (although that works like a charm too). I like to sip up to half of my 5-hour ENERGY® shot while I am getting ready in the morning. I often have a 1/2 shot in the early afternoon to get me through the 3:00 slump and then the other half when evening hits to get me through the chaotic and fun family time, the dreaded bedtime hassle, and some "me" time in my cozy bed with a good book. I mix 5-hour ENERGY® shot with fruit juice and water in a tall glass with ice for a refreshing and energizing beverage. It is non alcoholic, does not contain herbal stimulants and contains caffeine comparable to a cup of the leading premium coffee. And only 4 calories!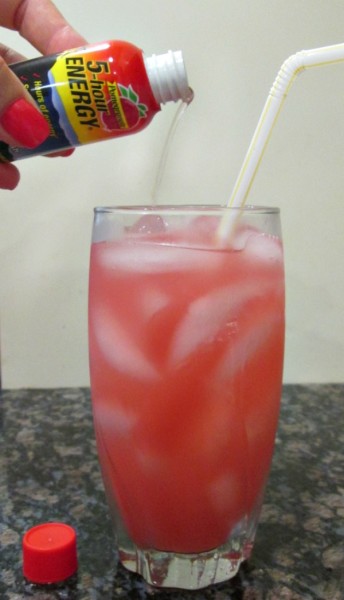 Today, for example, I was supposed to take my husband to work so that I could take my son out to practice driving on a stick shift, but I refused to leave the bed earlier than my alarm going off. When I did get up, I decided on a pomegranate 5 hour energy shot to start my morning  routine. (Have I mentioned that I do NOT like mornings!)
I worked, carpooled, ate and took out the dog a few times. I had a grape shot later in the day (my favorite flavor) finished work and had enough happy energy to keep up with my son for some really fun quality time in the evening. We went to the park, made crafty paper boats to race in a nearby pond and shot some hoops in the front yard too.
If you are a mom who tries to do it all like I am and you need a healthy boost to keep your activity level up where it needs to be, I think that you will love 5-hour ENERGY® shots as much as I do. Coffee is great but, it is really convenient to have your favorite fruit flavored shot of energy right when you need it. You are going to love the fruit taste, no sugar crash vitamin boost of 5-hour ENERGY®shot  that get you moving and keeps you going all day. Also, perfect for mornings that you work out and only 4 calories! Go to CVS and grab yourself some today!
No Purchase Necessary. The How Do You Use 5-Hour ENERGY® Products To Keep Up With Your Busy Summer Days Sweepstakes begins on 6/15/14 at 12:00 A.M. ET and ends on 7/31/14 at 11:59:59 PM ET. Legal residents of the 50 US/DC only. Void where prohibited. By participating you agree to the Official Rules.