Jamberry Nails are to coolest invention! They are also my newest addiction and all the rage in fashion and beauty magazines. Here are tips and tricks for making the application process easy and long lasting! Save time, money and look beautiful with Jamberry nails.
First Rule: Practice, practice, practice. Remember having to learn how to polish your nails? You would get it on your skin, leave a streak or a ridge. . . well, the same thing applies to Jamberry nails because it is a learned skill. Luckily it is much easier to do than polish and you get good really fast, but dont expect to get them right the first time or you will be disappointed. PRACTICE! (you get a huge sheet of Jamberry nails so you will have MORE than enough to practice with)
Tip: When starting out with Jamberry nails, choose a busy pattern or solid color as opposed to a geometric pattern that will obviously look off center. The stripes that I have on in these photos may not be a good idea for beginners.  (These are for after you practice) Something like the hippie bloom are perfect and forgiving.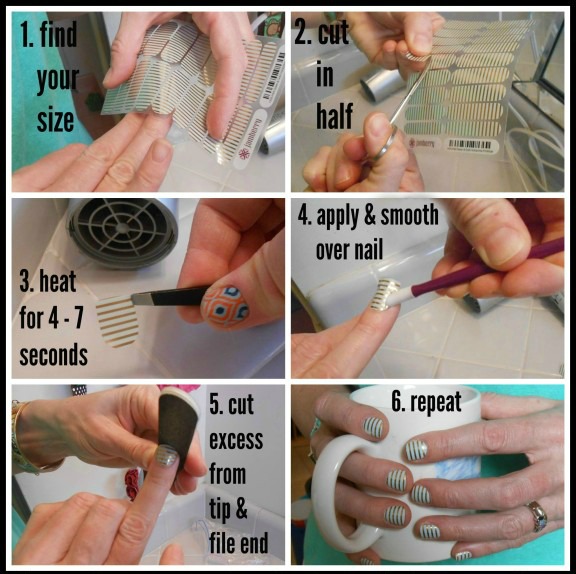 Tips and Tricks:
soak your nails in Dawn dish washing Liquid for about a minute before applying. This is especially good on oily nail beds and a must for children's nails.
Wipe each ail with Isopropyl Alcohol right before applying each nail wrap to ensure a clean surface.
When measuring which size jam to use, hold your nail on the jam and pick one that is only slightly larger than your nail so it has room to wrap around, BUT always err on the smaller side so that you don't have a nail wrap on your skin.
Best tip EVER for sizing – once you find your perfect size for each finger WRITE IT DOWN so that you never have to measure again!
If I have a little bit of lifting on the tips of my jams I just use the tiniest bit of nail glue to secure it down.
I learned this from experience – dont touch the back of the Jamberry nail wrap or it wont stick AND . . . if you apply it crooked, take it off and use a new one, don't try to make it stick! 🙂
What is your Jamberry personality?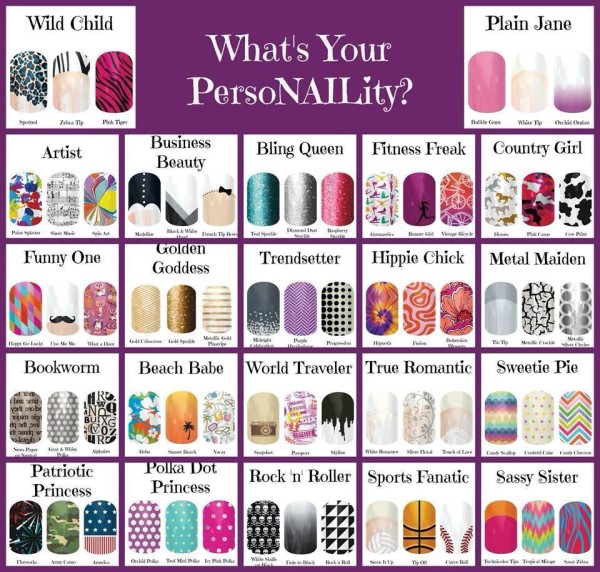 Get some for your little girls!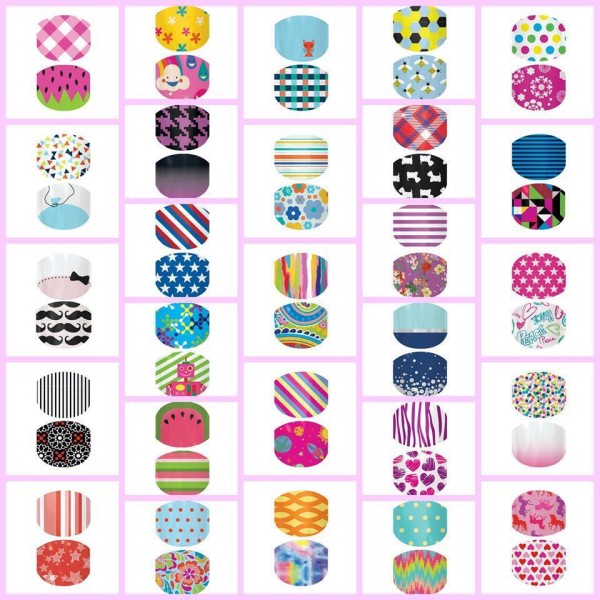 Click here to shop the Nails or to create your own!
Have any other helpful hints for people using Jamberry Nails?
Please be a love and share them in the comments 🙂
*This is not a sponsored post.