*Big Thanks to Great Clips for Supporting and Sponsoring this Post.  Opinions are my own.
Did you know that many teachers in the United States have to spend their own money to buy everyday supplies for their students? I worked in a classroom last year where we had money to order extra supplies that provided the students with an incredibly rich learning experience. Even then, I still used my own money to purchase a pencil sharpener, pencils and other supplies that students needed half way through the year. I also volunteered at a different school where the classroom "library" consisted of a small plastic tub of under twenty old books. The teacher was using her own money form the bare bones necessities, and I purchased apples so there was a healthy snack once a week. The point I am making is that no matter what district you live in, or what school your child attends, teachers and students need help acquiring  back-to-school supplies.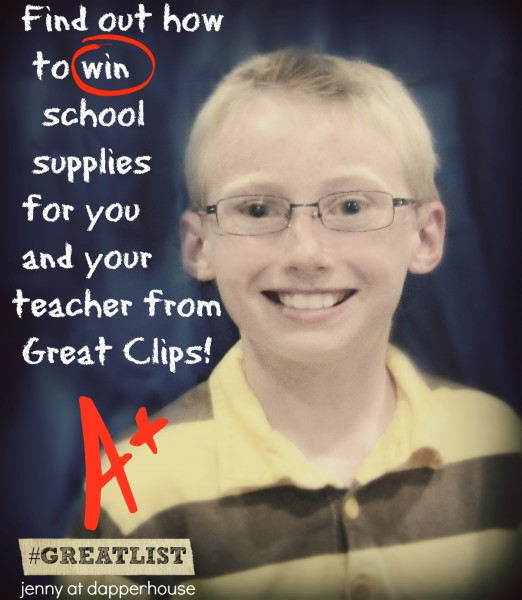 I am overjoyed to be promoting  Great Clips and their willingness to donate up to $20,000 in supplies through the trusted organization AdoptAClassroom.org. 
Students WIN: There will be one winner EACH DAY to have your student's school supply list purchased and shipped free to your door. Everyone who enters the #GREATLIST contest receives a $2-off Great Clips coupon with their confirmation email the first time they submit a school supply list (one coupon per customer) for your child to get a great back-to-school haircut!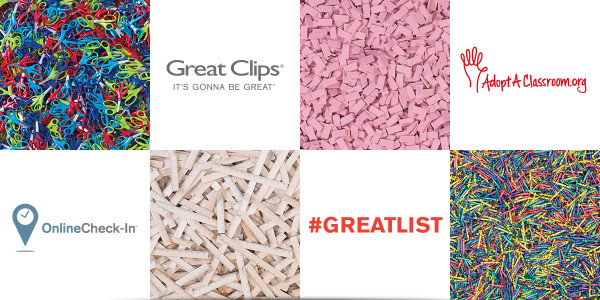 Many Great Clips salons are offering back-to-school discount pricing for haircuts too! Please visit your local salon for pricing details. There are over 3,300 salons so you can find one close to your neighborhood. Teachers WIN: By doing the following you can help teachers get their classroom make-overs and supplies through AdoptAC. Teachers can sign up with their wish lists here too! So please share this with a teacher.
* Donation to AdoptAC is based on number of app downloads between July 15, 2014 – September 5, 2014. Total donation amount not to exceed $20,000. See landing page for details and MORE! Are you excited to have an app that lets you check-in BEFORE you arrive to save you the dreaded wait time?  I am!!!