*This is not a sponsored post but does contain affiliate links. Content and opinions belong to jenny at dapperhouse.
One of the most beloved children's stories is The Story of Ferdinand by Munro Leaf. The sweet and gentle little bull who loved to sit in the pasture and smell the flowers grew to be a strong bull. When stung by a bee, Ferdinand went jumping and snorting around the field so that he looked fierce. He was taken to the bullfighting ring to be challenged by matadors, but when he smelled the flowers from the women's hair, he was content to sit and smell them. His gentle nature caused him to be unprovoked to fight. The heartwarming part of this story for me is that Ferdinand's mother is worried for him as a child because she does not want him to be lonely. She encourages him to play with the other bulls and butt heads and act fierce, but when she wees that Ferdinand is happy being true to himself, she loves him and lets him be.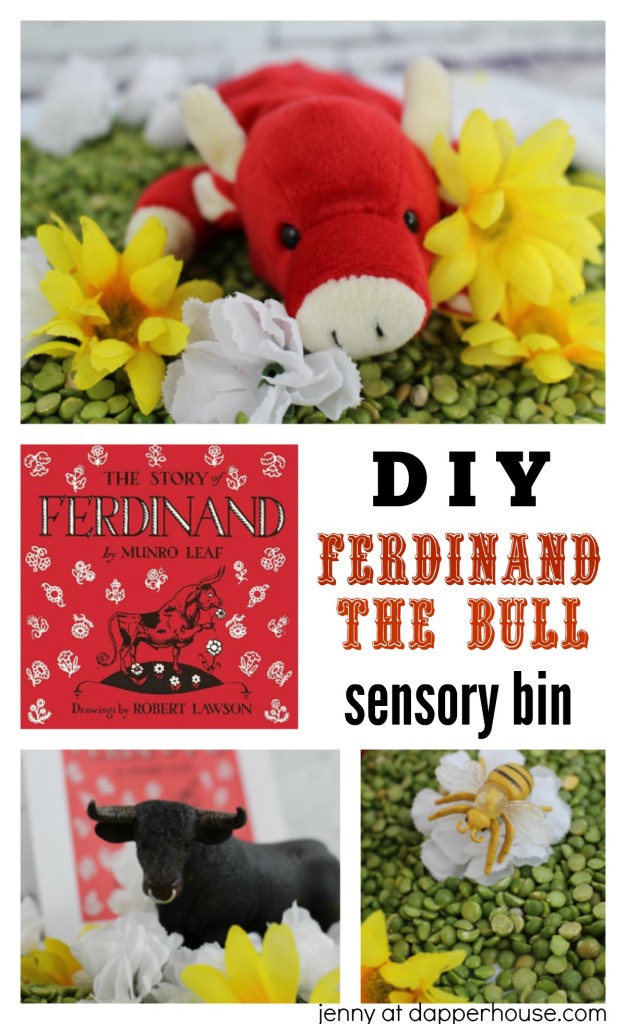 You all probably know by now that I LOVE to make and use sensory bins with children as a tool for learning through play. (Here is an article where you can learn more about How to Use A Sensory Bin to Teach Young Children.) When my sister mentioned that she had made a Ferdinand Sensory bin for her kids I just had to recreate one of my own to honor this childhood book that I love so much!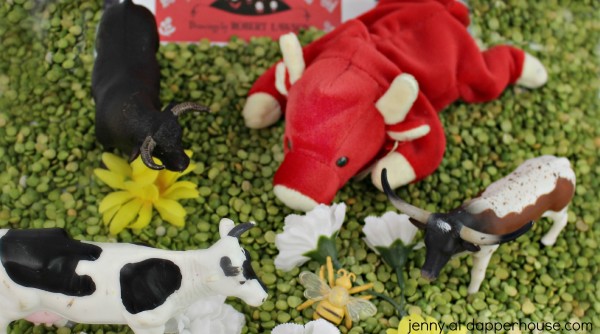 Here is how you can create this sensory bin for your child.
You will need:
beanie baby red bull (to signify the soft and gentle Ferdinand)
hard plastic bull (To represent the fierce bull that other's see Ferdinand to be)
split peas
fake or real flowers
other bulls that want to play with Ferdinand
A cow that represents Ferdinand's mother
The Book, The Story of Ferdinand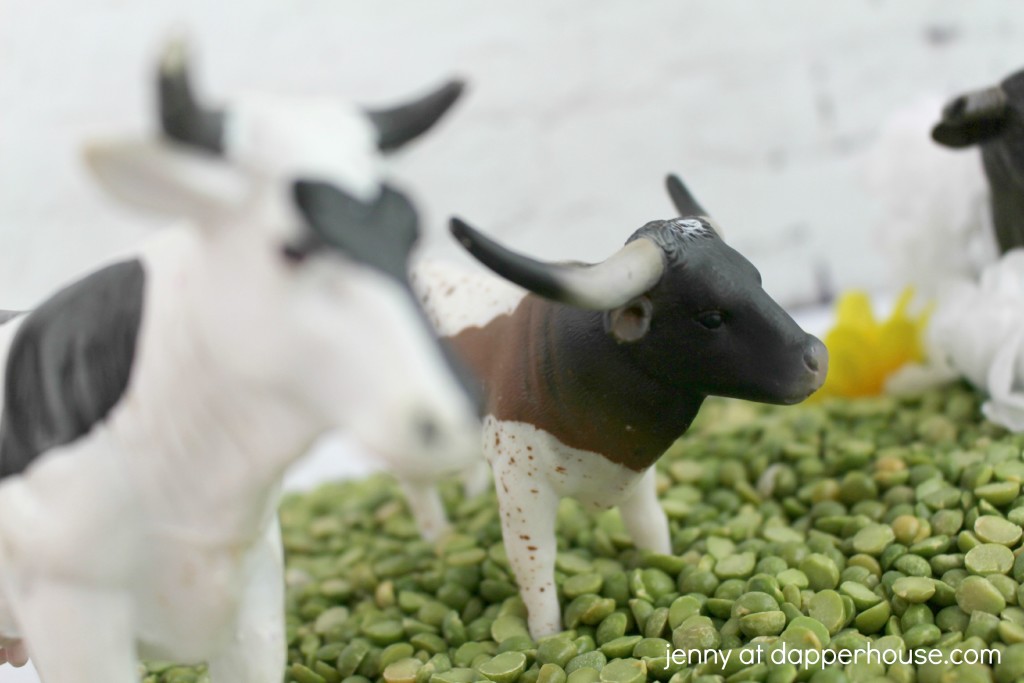 Put all of the elements in the sensory bin and have children re-tell the story of Ferdinand using the play set you have created.
"Ferdinand loves to sit and smell the flowers. . . "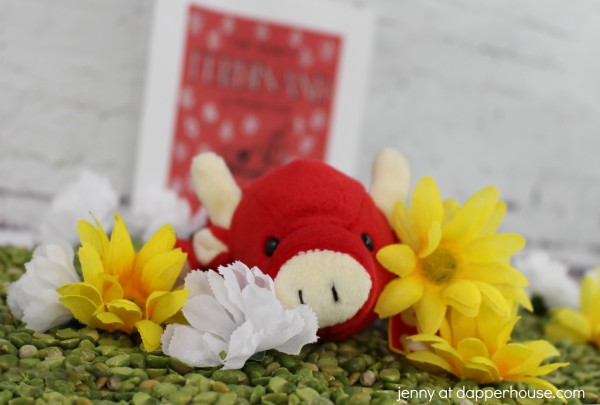 "Look out Ferdinand there is the bee!"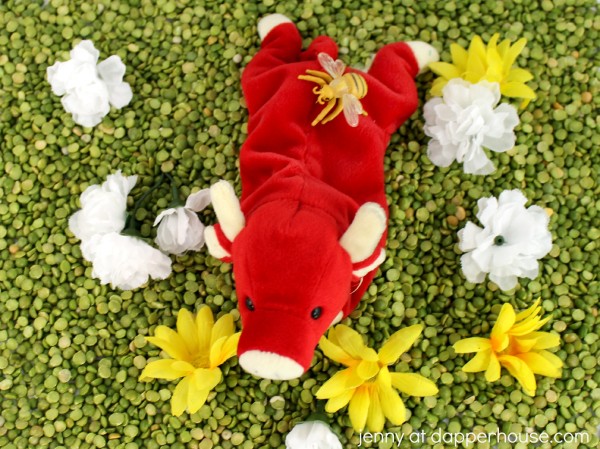 "The bee stung Ferdinand and he went crazy jumping around in the field."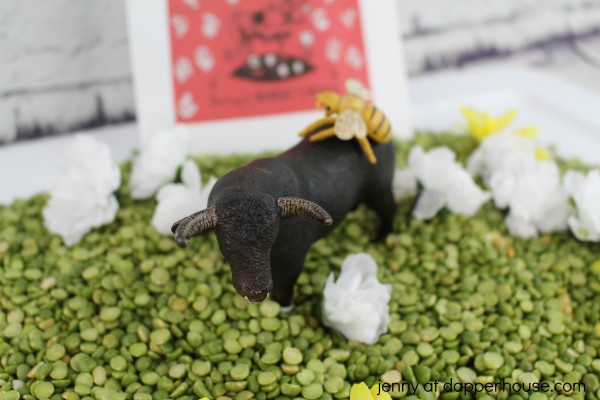 "Ferdinand would not fight and went back to his field to be happy."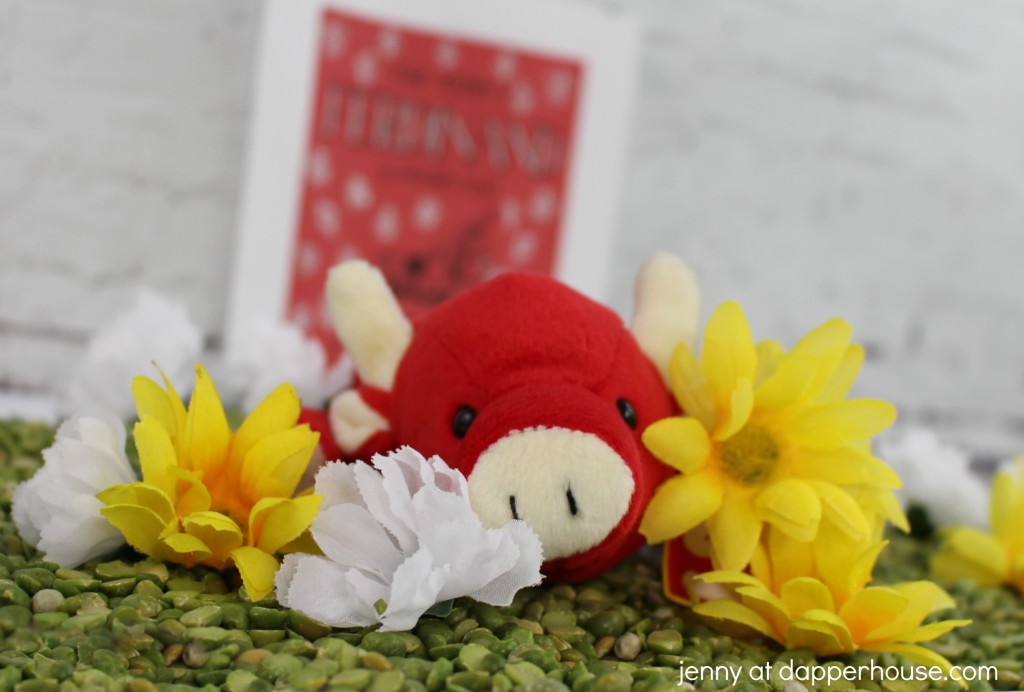 Do your children like the story of Ferdinand?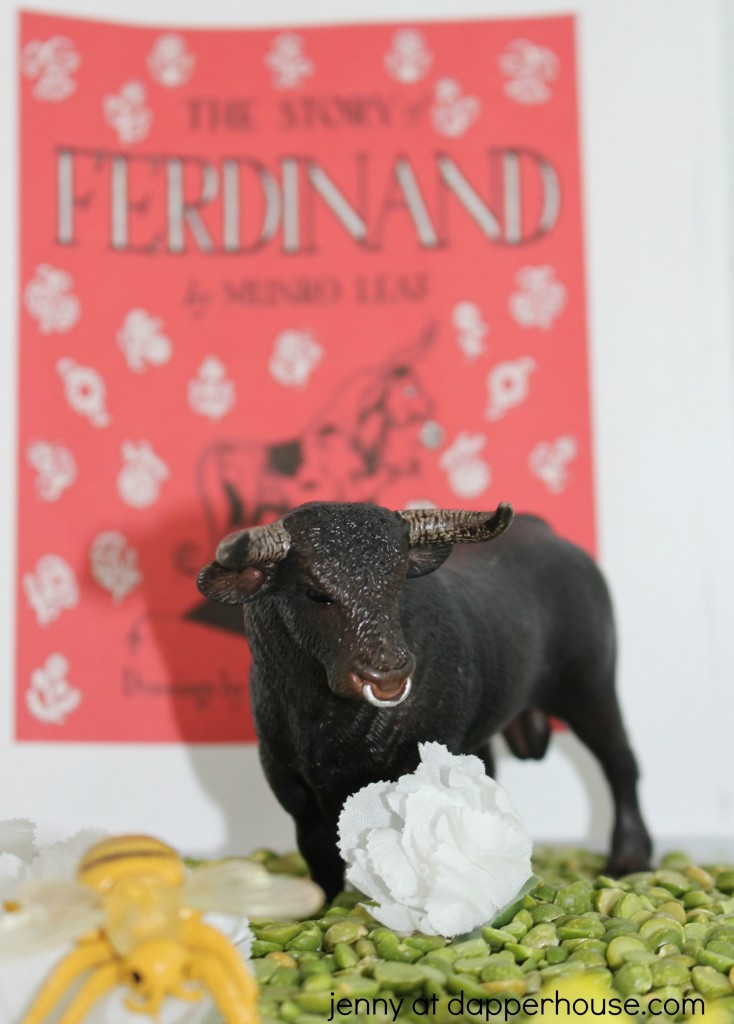 What other favorite children's stories have great lessons for kids? Tell us your favorite in the comments below!